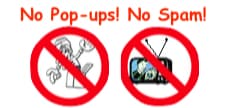 World's top finishing resource since 1989
Chime right in - No login req'd
topic 29191
Chrome plating business
2004
I just got finished reading your article about Chrome plating [Understanding Chrome Plating]. It was very informative.
I do have a few questions though. I just started looking into the Chrome plating (business) I want to make a career out of it or at least a start at a good start. I love motorcycles and I think I could make a lot of money with chrome. At the end of your article you said it would take at least 100,000$ to do it right, is that true? I've read a few different articles and you're the only one that has just come out and said it. People make it sound like you could start you own shop for a pretty small amount of money. Do you have any books you could recommend for a beginner?
Thanks
Josh
[last name deleted for privacy by Editor]
- USA
---
2004
Dear Josh!
You can buy small chrome plating kit for less then 2000 USD-but you must know that chrome plating is dangerous process-for you and for environment.
Goran Budija
- Zagreb, Croatia
---
2004
Step 1 is to check with your local, state and federal EPA folks. The requirements for even a tiny chrome plating setup are tough. You will have to have a fume scrubber to legally plate. This scrubber must be tested before you startup. This test is about $5,000 per test. Next is waste treatment: very expensive and all of your tanks including rinse tanks are considered hazardous waste material. Disposal runs over 500 per drum. You need a generators permit before you start. Typical fines for even minor labeling violations are $500 to $5000 per offense per day. There is a great amount of technique in chrome plating. Where do you plan to learn this? For decorative chrome, you will need a duplex nickel undercoat. If it will require buffing, you will want a copper first layer. You will need a rudimentary laboratory to control each of the tanks. Are you a chemist or a technician? In short, plating is not a suitable hobby and chrome plating is a terrible hobby. You have a very very tiny probability of making a buck. Existing chrome shops are going out of business each month.
James Watts
- Navarre, Florida
---
First of two simultaneous responses -- 2004
There are numerous suppliers of kits for decorative chrome plating for the hobbyist or small shop. I have chromed parts for some of my trucks and older cars. It is hazardous materials, but if you really want to try plating (chroming) on a small scale, I have found kits from $800 to $4500 on the web. You should try it.
Carol Langley
- Beaumont, Texas
---
Second of two simultaneous responses -- 2004
Josh,
With all due respect to my friend from Croatia, you will not be able to set up a chrome plating shop for $200,000. If you can buy a shop that cheap then chances are they are either losing money or have environmental problems. I could give you dozens of examples of plating shops across the country that have closed over the past few years because of environmental problems. The problems are very serious. With Superfund legislation, many families have lost all of their assets to clean up the environment after simply closing a plating shop.
Yes, there are people who make a lot of money in the plating business but by and large, they are smart, well financed, professionals. They understand the legal ramifications as well as personal liability that is inherent in the metal finishing industry. They (We) are under tremendous pressure from federal, state and local governments to keep the water, air and land clean around their shops. In addition, the environmental liability they incur is never relieved. NEVER. You have a hex chrome spill on your property today and keep it quiet. You take care of yourself. Thirty years later you're rich and feeling good and want to sell your business. Your buyer insists (if he has any sense) on an environmental audit. He finds trace amounts of hex chrome on the outside of the property. You didn't report it back then to the proper authorities. Yes, we are required to turn ourselves in. His environmental attorney notifies to the proper authorities and you are in a big time mess; quite possibly criminal.
These are not the rantings of a disgruntled plater. I know of many cases where this has happened. If this sounds ominous, good. You might want to go work in a plating shop for six months and see how much fun it really is before you jump into a very risky venture.
Fortunately for guys like me who work for companies that are well established in the industry we can reap some of the benefits of that. The barriers to market entry in metal finishing are extraordinarily high. Be very, very careful before you get into this. Do your research.

Daryl Spindler
, CEF
decorative nickel-chrome plating - Greenbrier, Tennessee
---
2007
starting own plant, help.
johnny g
[last name deleted for privacy by Editor]
- guin, Alabama
---
2007
The thread you've just read tells you some of the things you'll want to know, Johnny, including the need for compliance with highly detailed regulatory reporting requirements. You may also wish to read our Chrome Plating Tutorial. If your level of effort on this is reflected by your 4-word posting, though, it may not go well :-)
Please consider working in a plating shop for a few months, then you'll be armed with the knowledge of what it takes to succeed. Good luck!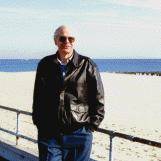 Ted Mooney, P.E.
finishing.com - Pine Beach, New Jersey
Striving to live Aloha
---
April 3, 2008
Ok Josh, maybe I can help a little bit. I agree with those who have posted that plating (on just about any scale) is 1: expensive, 2: difficult, 3: hard work, 4: requires more knowledge than the average do it yourself type (no offense), and the permits and constant inspections will break your bank!

I know this because I have a plating shop. 6,000 sq ft workshop just inside the city limits that is used only for plating. My permits (each year) cost just over $56,000; my disposal fees (last year) another $77,000, supplies another $102,000. So unless you have money falling out of your pockets, don't try it. Also, I worked for 11 years in a plating shop and learned everything about it. It is not a hobby.

Hope I helped.
Bob Johnson
- Crestview, Florida
---
April 2008
Thanks, Daryl and Bob. As experienced platers, the thing you both alluded to is that someone should work in a plating shop for a while before trying to start their own business in a field they know nothing about. To me this is just such common sense and I can't understand the hostility that suggestion is met with on many postings here :-)
People will be undertaking the responsibility for these chemicals they buy forever -- their grandchildren will still be liable if they pass the business down -- but they demand to buy the chemicals today, not work in a plating shop for a summer first :-)
I know two associates who, instead of facing their wives and telling them the house would have to be sold to cover their legal chemical disposal costs, got caught at improper disposal of chemicals . . . and spent penitentiary time. Some hobby!
This industry desperately needs new blood -- please join us. But learn a little before taking on cradle-to-grave responsibility for toxic and carcinogenic hexavalent chromium.
Regards,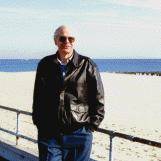 Ted Mooney, P.E.
finishing.com - Pine Beach, New Jersey
Striving to live Aloha