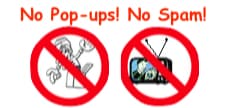 World's top finishing resource since 1989
Chime right in - No login req'd
topic 29046
Introductory questions in hard chrome plating
2004
Q. Respected Sir,
Project work is being carried out in HAL, Bangalore complex in aircraft division. The project focuses on components that are hard chrome plated to thickness 150-200 microns which go for grinding and later for assembly. Some of the questions of importance are:
1. How to clean/filter the chromic acid and sulphuric acid solution for hard chrome plating?
2. How to calculate the efficiency of the hard chrome plating bath? Please provide the formula.
3. How to improve the efficiency of the bath, if it is less than 10-12%?
4. How to clean (mechanically/chemically) the lead-antimony anodes in hard chrome plating bath? Please mention the frequency of cleaning.
5. In a given tank (based on volume), how to decide the number of components to be loaded at a time in the bath? What are the limiting factors?
6. Can we combine load the parts at a time of different size and shape?
7. Some agitation is observed near the cathode during hard chrome plating; is it necessary to use mechanical/air agitation during the plating process?
8. After hard chrome plating and de-embrittlement it is followed by grinding. Can you suggest optimum grinding equipments or parameters to avoid cracks during grinding?
I would be thankful to you if you can answer my above queries as soon as possible.
Thanking you,
SEEMA.S.
student - BANGALORE, KARNATAKA, INDIA
---
2004
A. You certainly have a practical student project there, Seema. Your questions sure beat asking whether Taco Bell sauce or Pepsi cleans pennies better, as many American students ask! But please frame your questions in terms of what you already know about the topics. For example:
1. The chrome plating solution can be filtered, using conventional approaches, but with plastics that are resistant to attack. PVDF (polyvinylidene fluoride) components are available from companies like George Fischer. Have you tried filtration; what were the results; what specific problems did you encounter? If you have not tried filtration, what are the indications that make you think you should; what holds you back in your particular situation?
2 & 3. The efficiency of a plating bath is obtained by dividing the actual amount of metal deposited by the amount that should be deposited according to Faraday's Law. Based on that, what efficiency have you been obtaining? The efficiency depends on a number of factors including the temperature and concentration of the plating bath and how close the workpieces are positioned to the anodes. Please describe these parameters for your installation. The efficiency also depends on what catalyst is used. You apparently are using conventional sulphuric acid presently. Have you tried fluoride catalysts? If so, why did you revert; if not, why not? Have you tried the proprietary etch-free catalysts like HEEF-25 that offer up to 25 percent efficiency?
Please keep those kind of questions in mind as we continue:
4. Anodes are usually scrubbed, which is a hazardous process for the operator and the environment; it therefore must not be explained in words but should be taught hands-on. Your chrome process supplier can presumably do so, while also suggesting a proprietary cleaner, if you are unable to locate and retain a trainer.
5 & 6. Hard chrome plating has very little throwing power and draws very high current. While there is no particular reason that you can't load the tank up well and mix parts if you have enough current, and if all surfaces of all parts are well exposed to the anodes and close to them so you get good coverage, you'll probably find that it's impractical to set things up well for a mixed bag of parts.
7. Most chrome plating tanks don't have agitation, but if they are deep you may require it to prevent stagnation.
8. Grinding is the subject of a dozen long and involved threads on this website, and many plating shops invest a month of hard work addressing grinding cracks in a single component. Unfortunately, the idea that someone could offer a general answer to avoid cracks during grinding just isn't realistic: Shallow grinds, slow enough to avoid heat buildup, with properly selected and properly dressed wheels is about all anyone can offer as a generality. So please
search the site
for those discussions.
I suggest that you also try to skim a couple of books on hard chrome plating, because here's the thing: when you submit questions and the readers answer them, you are steering, you are in control -- and how do you know you are asking the important questions? But when you read a book on the subject, the author has accepted a good measure of the responsibility for making sure that what is important has been covered :-)
Luck and Regards,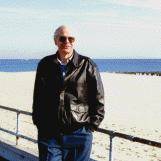 Ted Mooney, P.E.
finishing.com - Pine Beach, New Jersey
Striving to live Aloha


---
2004
A. Dear Seema
Nice project for a student.
As Mr. Mooney suggested HEEF 25 can be a good answer of all your questions. Also you want to read some plating engineering handbook. All your questions have very simple answers but you do need the skills of a professional plater to accomplish them all. Hey, good luck.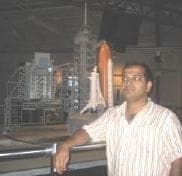 Hemant Kumar
- Florida, USA
---
2007
A. Dear Seema,
Your questions are already answered by Mr.Mooney and Mr.Hemant. Regarding cleaning of the anodes,you can not clean the anodes while they are inside the plating bath. You need to remove it and dry them and use metallic brushes to clean .The number of components which can be plated per load depends on area to be plated and capacity of the rectifier connected to the tank.
All the best,
Jaikrishnan.C
- Bangalore, India
---
December 11, 2009
A. As far as I know, HAL is using conventional bath chemistry without addition of catalyst. Here the efficiency of chrome plating is around 12-14% AT THE MOST.
2. Cleaning is either Hot Soak Cleaning followed by rinse Anodic Etch is Chrome Solution Rinse Rinse Hard Chrome Plate.
3. Capacity of Loading Depends on the volume of the tanks and is related to current density which as a layman, Thumbrule is 1 AMP/ Liter
3. It is always preferred to use similar types of Parts than dissimilar parts due to various jigging problems.
4. Agitation observed is release of Hydrogen during the process; you can use controlled air agitation to great effect: a. for even distribution of Temperature; b. circulation of plating solution and perhaps you can have fairly even plating.
Mahendra Gargatti
ELECTROPLATERS - BELGAUM-KARNATAKA-INDIA
---
Hard chrome plating by circulation
May 31, 2017
Q. Hi
I need help for my seminar course in college.
I have the hard chrome plating by circulation seminar, but I did not find anything.
Please if you have information or resources on the subject, help me.

thanks
vaji sharifi
- iran, tehran
---
May 2017
A. Hi cousin Vaji. We may be having a bit of a language problem because I don't really understand the question. I have never heard of hard chrome plating "by" circulation, although circulation of the solution is important when hard chrome plating.
I can easily think of five reasons why circulation is important:

1. Without adequate circulation, the bottom of the tank will be colder while the top is hot, and the plating will not occur properly at widely varying temperatures.
2. The parts carry very heavy electricity in hard chrome plating and will get too hot if there is not adequate solution circulation to cool them.
3. The solution can become depleted of chromium ions near the surface of the parts if there is no circulation to replenish the solution in that area.
4. Hard chrome plating generates a lot of tiny hydrogen bubbles which can stick to the parts and cause a "gas pit" if there is no solution circulation to help dislodge them.
5. Some chrome plating solutions, such as SRHS types, have an excess of partially soluble catalysts that settle to the bottom of the tank; as catalyst is consumed during plating, the precipitated catalyst in the bottom of the tank must be dissolved back into the solution to replace it, and this may not happen if the bottom of the tank is too quiescent.

Luck and Regards,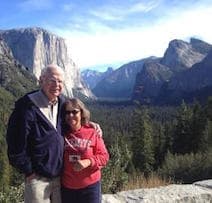 Ted Mooney, P.E. RET
finishing.com - Pine Beach, New Jersey
Aloha -- an idea worth spreading