Where the world gathers for
plating, anodizing, & finishing Q&As since 1989
Base coats and top coats for vacuum metallizing Q&A
-----
RFQ: Supplier of basecoat and top coat? I need contact details for a company that can ship base coat & topcoat for vacuum metallizing to South Africa.
Danie Rossouw
- Cape Town, South Africa
November 20, 2022

privately respond to this RFQ ^
Ed. note: As always, gentle readers: technical replies in public please; commercial replies in private (huh? why?)


---
---
---
Closely related historical posts, oldest first ...
Q. Dear friends,
I am metallizing on plastics. I want to get their properties and results on plastic. Can anyone reply? I want to know how they work? Is it a chemical reaction while metallizing on it? Which compound is formed after metallization (especially of ALUMINIUM). thanking you for going through this question.
Rushi N. Daftary
student (research student) - Morbi, Gujarat, India
2004


A. The base coat is a chemical which is used in vacuum metallizing plants. To metallize on plastic (which is silver colour) base coat is used without base coat it is not possible to get silver coat on plastic but there are some plastic which don't required base coat but that can't be done golden colour
PROCESS:
1) Base coat is used 1st, then put in oven for 1.30 min at 75 °C temp
2) After it is dry, then to metallizing machine where it gets silver color
3) After silver, top coat is used to get golden colour or any other colour
kirit ganatra
- mumbai India
August 11, 2010


A. Thank you, Kirit for the answer! But I will add one thing just so your answer isn't misread: the top coat is not there solely to change the silver color to gold or another color, but also to protect the aluminum layer from oxidation or quickly wearing off. The top coat is always required, even if the desired color is silver.
Regards,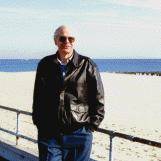 Ted Mooney
, P.E.
Striving to live Aloha
finishing.com - Pine Beach, New Jersey
---
---
Need Vacuum Metallizing Basecoat for ABS
RFQ: I am looking for a basecoat that is suitable for Vacuum Metallizing. The material on which it will be applied is MG37EP-3570, a GE plateable and paintable grade ABS. In coating the material with our current basecoat sets, we have run into a number of problems including dropthru, poor adhesion, and a haze once they are metallized. The required finish is a perfectly clear, hard, mirror-like finish. In our facility, we are capable of applying the coating with both spray and flowcoat.
Ky Schultz
Vacuum Metallizing Shop - Coloma, Michigan, United States Of America
2005


----
Ed. note: Sorry, this RFQ is outdated, but technical replies are welcome. No public brand/source suggestions please (
huh? why?
)
---
---
RFQ: Can I get the information regarding the dealers of base and top coat used for vacuum metallizing.
akhil gandhi
- faridabad, India
March 1, 2012


----
Ed. note: Sorry, this RFQ is outdated, but technical replies are welcome. No public brand/source suggestions please (
huh? why?
)
---
---
Q. I want to know is there any reaction that takes place between aluminium and top coat which can make it dull after curing, or is there any other reason for the component getting dull? I'm facing this problem for some time. Can anybody guide me?
abhishek kakkar
- delhi, INDIA
August 12, 2012


A. Hello dear,
Your plastic pieces are getting dull after topcoat curing due to some other reason. Your base coat is not dried well. So increase time of curing base coat. Best of luck.
Rushi Daftary
- Morbi, Gujarat, India


---
---
Q. I do metallizing on polystyrene without using base coat, as polystyrene itself has a very good shining property so results are very good after metallizing. But I want to know to protect its lustrous silver shining what kind of top coat should I use, as traditional top coat will make it dull after using? If anyone knows please help me. THANKS
Gautam Sethi
Vacuum metallizing - Delhi India
June 22, 2014


---
Q. Why is base coat required before metallizing?
Rahul dudi
- hesar, haryana, India
July 6, 2014


A. Hi Rahul. Gautam says a base coat is not required on polystyrene. It is usually required on most materials as a primer for adhesion and to deter corrosion, and for smoothness for good reflectivity.
Regards,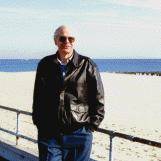 Ted Mooney, P.E.
Striving to live Aloha
finishing.com - Pine Beach, New Jersey


---
---
Top paint and base paint for vacuum coating
Q. I want to know about possible chemicals used as top coating and base coating for Nickeling plant. Would you please tell me?
Indrajit Saha
Trainee Engineer, Research and Development - Bangladesh
November 23, 2015


A. Hi Indrajit. The short answer is that they are just paints -- a white or clear for the base coat and a clearcoat for the top coat. But the issue of course is that long development work was required to get ideal smoothness, good adhesion, inertness to prevent long term reactions with the aluminum, and good hardness & non-yellowing for the top coat. I think the best place to start is with a patent search which these days is pretty easy.
From the first few minutes trying such an approach, it seems that the basecoat may often be thermosetting epoxy and the topcoat may be thermosetting acrylic. Good luck.
Regards,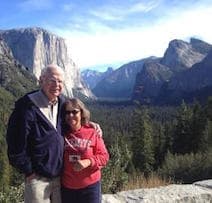 Ted Mooney, P.E. RET
Striving to live Aloha
finishing.com - Pine Beach, New Jersey


---
---
Q. I am writing for the quality problem of our products of vacuum metallization.Our substrate is ABS and after applying top coat there is so many blister on the surface.Before applying the top coat the product seems good quality.So lot of products are rejecting due to this quality problem.What is the cause & the probable solution of this problem.Top coat is an acrylic Lacquer type top coat.Before baking this is happening and after backing this blister also increasing.
Subrata Biswas
Walton Hi-Tech Industries Ltd,Electronics Products - Dhaka,Bangladesh
March 12, 2016


---
---
Q. We had been applying vacuum metallized on our electronic plastic parts and accessories.
ABS and PC are the most popular plastic resin material that we used for our vacuum metallized plastic parts and accessories.
Our objective is to get the similar performance as electroplating performance ( bright and shiny performance, good surface leveling ).
But applying base coat and top coat with spray method, causes us meet problems as below :

Orange peel ( spray effect )
Over spray on corners or edges of substrate

Fyi, most of our metallized plastic parts already have mirror polished on the surface.
For this reason, we thought that we could remove the base coat but still apply the top coat. By removing base coat, we hope orange peel defect can be reduced.
We tried this method, and we got a beautiful surface ( shiny, bright, smooth surface ) after vacuum metallized. Then continued by top coat sprayed.
After curing, the problem come :

Surface turn into foggy / hazy , not as bright and shiny as before top coat applied.
Wrapping film mark ( we protect the substrate using film wrapping once after plastic injection process ). Before top coat spray applied, we didn't see this.

Regarding to my explanation, seem we need top coat that will not turn into foggy or hazy after sprayed on metallized substrates without base coat.
Kindly support us to solve this problem by giving the proper top coat information.
Priya Tri Kurnia
PT HARTONO ISTANA TEKNOLOGI - Kudus, Jawa Tengah Province, Java
January 31, 2017


---
---
Q. Hey Everyone, Is primer possible before base coat for metallizing purpose? We want to build some more dft on the contents to hide some moulding related issues. So, is primer possible or not?
Sumit ahuja
- gurgaon India
March 30, 2017


A. I'm a chemical engineer and doing Metalising on ABS for 4 years. As you know, basecoat is used to provide a base of aluminium finish -- but it gets black after 2-3 day. To provide it some life and different colours like blue metallic look or green or pink we use topcoat and mix it with different colours (or you can say toners) to provide it some life and durability. The product that I used generally comes from Delhi which deals only in basecoat, topcoat and ABS paints and their solutions.
Nishant Wadhwa
Mateshwari hari nagar - New delhi, India


---
---
RFQ: Hi Friends!

I am evaluating to apply basecoat through dipping process and also looking for suppliers who manufacture basecoat dipping + flashing off line. Any lead or help in this regard will be highly appreciated.
Further, do the same basecoat and topcoat products work with ABS and PP?
Rakesh Agarwal
- Kolkata, West Bengal, India
January 10, 2018


----
Ed. note: Sorry, this RFQ is outdated, but technical replies are welcome. No public brand/source suggestions please (
huh? why?
)
---
---
Q. What should the thickness for base coat to ABS plasticor A?
Vikas kumar
- Baddi himachal India
March 17, 2018


A. Hi Vikas. Tell us more please! Googling for "plasticor A" came up empty for me, but I saw dozens of plastics companies from every corner of the world with names from Plasticor to Plasticore to Plasticorr to Plasticon to Plastikor to Plastocor :-)
(Please try to describe your situation because our regular readers tell us that they love the intrigue of detailed shop problems but they don't often bother with abstract questions :-)
Thanks & Regards,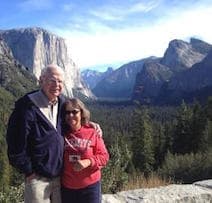 Ted Mooney, P.E. RET
Striving to live Aloha
finishing.com - Pine Beach, New Jersey


---
---
Q. Please I have a big problem with metallizing on glass. Can anyone tell me how can I metallize glass, and what type of basecoat and topcoat to use?
And thank you much.
Mahmoud Anwar
Coating company - Cairo , Egypt
May 30, 2018


---
---
Q. Hello
I'm a researcher in a coating company. I have a question about metallizing polyethylene. Do you have an experiment about metallizing polyethylene? Which resin is used for base coat on polyethylene? Do I use flame activation for this substrate? Thank you for helping me.
saman khadem
sakht ara coating - tehran, iran
October 4, 2018


---
---
Rainbow defect in vacuum metalizing topcoat
Q. Hello,
we are coating manufacturers; we are supplying a uv coating, base coat and top coat. Customer is facing rainbow defect after top coat applyied on abs after metalizing.
Please rectify the issue and what causes may be for this type of problem and what will be the remedy, what type of resins should we use for eliminating these defects, thanks
NITIN VERMA
Saboo coatings - Chandigarh, Punjab, India
March 16, 2019


A. Hi Nitin. It seems to me that such a rainbow would be caused by the same phenomena which causes a rainbow when a drop of oil is placed in a puddle of water: the film being of only partial wavelength thickness such that light is reflected from both the outside and inside surfaces of the top coat, causing interference patterns.
So my first guess is that your customer is applying the topcoat too thin. But rainbows are not always caused solely by the thickness of the main coating; it's probably possible that the coating ingredients are separating in some fashion during curing such that there is sort of an oiliness between the metalizing and the top coat, or on top of the top coat. I'm not an expert in either topcoats for metalizing or glass, but I have heard that tempered glass can offer undesirable rainbows if tempered in a way that causes areas of differential diffraction.
Regards,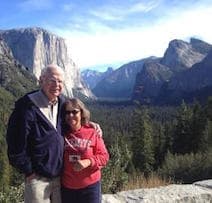 Ted Mooney
, P.E. RET
Striving to live Aloha
finishing.com - Pine Beach, New Jersey
A. Check thermal oven temp. & UV light setting and intensity.
raushan raj
- delhi, delhi, India


---
---
Want non-scratchable UV coating for glass
RFQ: Hey guys I am looking for UV curable coatings for application on glass and which are strictly non-scratchable, not even scratchable with a knife after curing UV top coat. Kindly suggest me a company name or dealer's name.
Raghav upadhyay
- FIROZABAD,UP,INDIA
April 20, 2019


----
Ed. note: Sorry, this RFQ is outdated, but technical replies are welcome. No public brand/source suggestions please (
huh? why?
)

Gorilla Glass
A. Hi Raghav. Sorry, we can't publicly post suggestions of particular companies or dealers (why?) -- but people are welcome to contact you privately. I would suggest that you visit Radtech.org because that seems to be the premier technical education society / trade group for that topic.
I don't know whether unscratchable glass could suit your needs instead of coating it, but my understanding is that the scratch-proof glass on smart phones does not have a UV coating. Good luck whether you go with better glass or a UV coating.
Regards,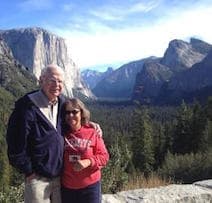 Ted Mooney
, P.E. RET
Striving to live Aloha
finishing.com - Pine Beach, New Jersey
---
---
RFQ: I need basecoat for car headlight reflector metalizing on pc or pbd material. Anybody know the best supplier from China?
Thanks.
Zeeshan Ahmed
- Karachi sindh Pakistan
May 29, 2019


----
Ed. note: Sorry, this RFQ is outdated, but technical replies are welcome. No public brand/source suggestions please (
huh? why?
)
---
---
Q. I am relative new to this process so excuse my naivety. I am seeing a very high scrap rate due to scratches in the surface. It is very easy to scratch and sometimes it can even take on a finger/palm print. Is there any suggestions to make the surface more robust against scratches? This is metallizing plastic parts using the vacuum process.
Charles Boots
- Oxford, Michigan USA
June 28, 2019


A. Hi Charles. Decorative vacuum metallizing has 3 layers: a base coat, the vacuum deposited aluminum layer, and a clear top coat. It sounds like your top coat is not as hard and robust as you'd like. What can you tell us about it?
Regards,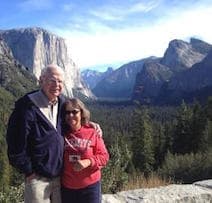 Ted Mooney
, P.E. RET
Striving to live Aloha
finishing.com - Pine Beach, New Jersey
---
---
Problem in base paint choosing and plastic part surface
Q. Please advice me ... that which paint ( base paint ) are better before vacuum matellizing process on ABS plastic or PP plastic parts ?
Our motorcycle lamp housing is have some scratch when coming from mould.
Want to cover these scratches with base paint.
If I give order to any paint factory how should I say to him about base paint name and number?
Why not cleat about this base paint?
Tun Win
Industry - Yangon , myanmar
December 2, 2019


---
---
Q. After spraying the Base Coat on ABS product, bubble-like pin holes appear on the surface. After baking in oven these bubbles increase. Maximum pieces rejected due to these bubbles. Please answer if someone can help. Regards.
abdul ghaffar
- Lahore, Pakistan
December 15, 2021


A. Which base coat are you using?
What is the condition of your molded part?
What temperatures are you adjusting for curing?
These factors are very important to eliminate the defects you are facing.
omer rasool
- Karachi, Pakistan