Not a lecture hall but a roundtable with a seat for you!
60,000 topics spanning 36 years. Education, Aloha, & Fun
topic 27828
Setting up hard anodizing on 7075 aluminum alloys
2004
I'm responsible for technologies and equipment in my company. We're going to introduce and qualify in our shop the hard anodizing process (by the end of April). We need to find the right process parameters. The equipment is under installation, with aluminium cathodes. We'll start to hard anodize sliding areas of airplane structural parts machined from solid (7075). approx. dimensions 1500 * 200 * 200 mm. Parameters intended to be used for testing and qualification: T = around -2°C Max Al in solution: less than 8 g/l Sulphuric acid: around 200 g/l Current: 2 to 4 amps/dm2 Oxide thickness: 50 - 100 microns. How about it?
In addition, I would get your suggestion regarding the way to "regulate" the rectifiers (current density or voltage?).
Thank you for your comments, sincerely,
Massimiliano Luraschi
Industrial engineer - Saronno, VA, Italy
---
2004
200 g/L is OK, would be harder at 165.3 g/L. Dissolved aluminum at 8 g/L is OK, but set up a range and decant and add to hold within that range, I generally recommend 8 to 12 gm/L. Start by looking at the voltmeter at 8 volts, 5 minutes later raise to 16 volts, 5 minutes later quit looking at the volt meter and look at the ammeter and raise to 24 Amps per square foot(2.58 amps/dm2 to you).You MUST know the working exposed surface area or use a 1 sq ft panel of 7075 thru a separate 50 amp ammeter and set 24 amps on it. Set the rectifier on automatic current and let the voltage raise itself to hold the current constant. 0.002 should take about 50 to 60 volts and 75 minutes. After that the rate of thickness will fall off as the voltage goes higher and higher, I am not prepared to predict the top amperage and time for the 0.004 (100 microns).

Robert H Probert
Robert H Probert Technical Services

Garner, North Carolina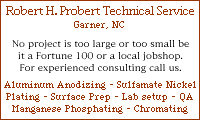 ---
2004
In response, can the voltage be ignored by using the constant current setting on the rectifier. Setting the amps per sq dm at 2,5 from the beginning and let the rectifier control the voltage.
Thanks,
John Kleyn
plating equipment - Cape Town, South Africa
---
2004
I too would like to understand the reasoning behind "8V and then 16V", before anodizing at the required current density. These voltages are meaningless without specifying the current densities they represent. I'm guessing that the intent is to anodize at the beginning of the process at a lower current density, if so, what is the purpose of this? Current limiting (to prevent burning) isn't the answer, a properly designed constant current rectifier will provide ideal current limiting; it needs no help from a forced lower voltage, or from the reduction in electrolyte conductivity caused by dissolved aluminum.
Paul Yursis
industrial electronics
Columbia, Maryland, USA


Ed. note: it is our sad duty to advise of the
passing of Paul Yursis in August 2005.
Here is a brief obituary by Mike Caswell.



---
---
Hard anodizing in minus temperature
August 25, 2020
Q. dear sir,
How can I hard anodize aluminium 7075 in minus temperature, and its color should be dark brown. Can you help me.
nadeem baig
- lahore pakistan punjab
---
August 2020
A. Hi Nadeem. We need a lot more words from you :-)
You probably already know a lot of what you need to know, but you haven't told us anything about yourself and your situation; so starting from scratch with what facilities, processing lines, accessory equipment, knowledge, chemicals, testing, etc. are needed to successfully hard anodize 7075 components in a dark brown color is the subject for several books, not a forum "answer".
Digital version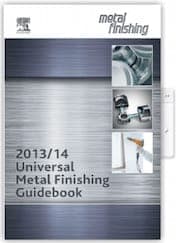 (No longer published, but a copy is on Academia.edu)
Download it before it disappears.


Please read our "Introduction to Anodizing", search this site for "hard anodize 7075", view the Anodizing chapter of the Metal Finishing Guidebook -->
and then try to make your questions more specific. Thanks!
Luck & Regards,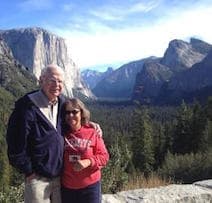 Ted Mooney, P.E. RET
finishing.com - Pine Beach, New Jersey
Aloha -- an idea worth spreading