Live! From Pine Beach NJ: The world's most popular metal finishing website, and the internet's friendliest corner
topic 2797
Nickel Striking/plating on stainless steel
Q. Need general to specific description for the Nickel Strike application/process. Need to be able to explain to off-shore vendor how to apply a .0002"-.0005" thick "Nickel Strike" to a stamped stainless steel component.
Mark Groves
- Powell, Ohio
---

Mark:
Are you sure you want to buy from that vendor? Are you going to do his homework? We all would like to have more customers like you, guy. Or I missed the point?
Guillermo Marrufo
Monterrey, NL, Mexico
---
1999
Q. This is the first time I visited this site so I hope I'm in the right forum. I am a process mgr. for a medium sized plating shop. We do a lot of plating in the automotive industry. Here's a problem I'm wondering if anybody else has come across. One of our processes we use is an alkaline zinc-nickel bath. On parts we plate that have stainless steel we put a nickel strike on before plating.
Our nickel strike bath is made with HCl acid as our base and nickel chloride. In years past we had no problem with this strike and it would last indefinitely with minor adds. This past year with increased use of this strike it seems we reach a point and it becomes bad. We notice after about a month we have to make up a new bath.
Another phenomenon we noticed is we used to use titanium baskets for our nickel chips in this bath but for some reason the bath attacks the titanium and turns these metal baskets into paper and then they burst. Now we use nickel slabs with no baskets. Does anybody know what could be going wrong with our nickel strike?
John Sartor
- Toledo, Ohio
---
1999
A. John, You are not alone. This subject comes up several times a year in this section.
1. Titanium does not like high chloride and high voltage. You have both in a Woods nickel strike bath.
2. The next mistake a lot of people make is to use Sulfur Depolarized (SD) chips or rounds. You get a fairly rapid build up of sulfur which is hard to get out, makes the strike very nearly totally useless and stinks. My preference is for rolled depolarized nickel. Some people have had luck with carbon depolarized nickel. Straight electrolytic nickel will probably work ok also. You do need bags, I think that Dynell will stand up to the acid, You do not particularly want a tight weave.
3. A heavily used tank really needs constant or regular filtration.
4. A monthly granular activated carbon treatment will do wonders for the longevity of the tank chemicals. One dump will pay for a reasonable system. While I really like Flo-King pumps I strongly recommend using a canister filter that will take bulk carbon, rather than using a huge bag on the intake. I particularly like the one that has an easily removed container. On really big ones, Rosemont has a very nice one. In the smaller one, many are very nearly equal and it gets into personal preference. PS, carbon filter cartridges cost too much for the small amount of carbon that you get and increases the amount of waste to dispose.
5. Using the lower end of the recommended nickel range and the middle of the acid range holds down the generation of nickel ions in the tank. For some reason, the higher the nickel gets, the faster it is generated by the difference in anode and cathode efficiency. Yes, I know, it seems backwards, but is not.
6. If you follow the above, you will probably never make another dump except small ones to control the amount of nickel in the tank.
James Watts
- Navarre, Florida
----
Ed. note: Thanks for a great exposition, James.
---
1999
A. We have experienced the same problem with the same Nickel Strike. We plate on copper alloys. The rectifier we are using is of the older type and needs about 10 seconds before it brings up the right power. Thus we thought that copper might be dissolving into the bath during this 10-second period. We have now modified the circuit to give power as soon as the work goes in the bath. We haven't had the problem again so far.
Mark Camilleri
- malta
---
1999
A. John, it would not hurt to electrolyze your tank at least once every ten days,you should probably add at least one gallon of twenty percent baumé HCl each time you electrolyze. This will help keep contaminants out of your tank. Mike
Michael Shepard
- Millville New Jersey
---
September 20, 2018
A. John sarter,
I had the same problem, like baskets in nickel strike thinner than copy paper and the baskets broke into the tank.
We found the problem: incoming hydrochloric acid was contaminated with hydrofluoric acid. We dumped the nickel strike, then made up new, checked the hydrochloric acid, new titanium baskets. After that we do not have any problem.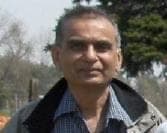 Popat Patel
Beacon Park Finishing LLC - Roseville, Michigan
---
August 23, 2012
Q. Sir, we want to prepare strike nickel plating solution. Please tell me how.
Sreenivas S
Naval Dockyard mumbai - Mumbai, India
---
August 23, 2012
A. Hi Sreenivas.
Probably the easiest and best nickel strike solution is Wood's Nickel, invented by Donald Wood of Hill-Cross Co.
The formulation is in most plating books including the Metal Finishing Guidebook, but it's 32 oz/gal Nickel chloride, and reported variously as 12 fl. oz of concentrated or 32 fl. oz/gal of 36% hydrochloric acid. If you search our site for Wood's Nickel, you'll find a dozen or so detailed discussions.
Jack Dini's "Electrodeposition: The Materials Science of Coatings and Substrates" has a great chapter on "Adhesion" with quite deep coverage of results from nickel striking =>

Good luck
Regards,
Ted Mooney, P.E.
finishing.com
Pine Beach, New Jersey
We need "Aloha" now more than ever
---
---
Peeling off problem in nickel strike on 303 stainless steel
September 10, 2018
Q. The 303 stainless steel parts is turning dark after nickel strike

1. Electro alkaline clean 5 mins 8 volts
2. Rinse
3. HCl 200 ml/L
4. Rinse
5. Nickel Strike (HCl 120 g/L, Nickel chloride 240 g/L) 5 mins with 2 ASD

I want to know the correct process and solution composition.

Chen Ringo
- Hong Kong
---
September 2018
A. Hi Chen. While it may be possible to get better adhesion with a higher ASD or by preceding the strike with a reverse sulphuric acid etch, your general sequence and control parameters sound acceptable.
Please give us some more background info. Is this a new line which has never successfully struck stainless, or is this a new problem on a line which has run for years? That question is from page 1 of Larry Durney's "Trouble in Your Tank?", so it's probably the first question we should entertain :-)
Have you successfully struck type 304 before, but this is your first try with 303? Knowing your actual situation and experience will help people guide you as to whether you probably have a material problem, contaminants, wrong parameters or whatever. I suspect that the blackness is sulfur, possibly excessive sulfur in this particular lot (do you smell sulfur?, do you have a certified composition?).
Sorry, I don't personally know how successful nickel striking of type 303 stainless is expected to be, or whether there are recommended tweaks to the Wood's Nickel Strike sequence for it.
Regards,
Ted Mooney, P.E. RET
finishing.com
Pine Beach, New Jersey
We need "Aloha" now more than ever
---
September 18, 2018
A. Chen,

we plated millions of part 300 series stainless steel part, we do not have any peeling problem.

1) make sure rack or bar making good contact on nickel strike tank. Need Wood's nickel strike.
2) electro clean- reverse current in power acid (10% sulfuric acid, rinse then nickel strike -10% hydrochloric acid -30oz/gal nickel chloride) plate 2-3 minutes 25-40 asf.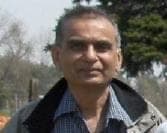 Popat Patel
Beacon Park Finishing LLC
Roseville, Michigan


If you have a question in mind which seems off topic, please Search the Site