Where the world gathers for
plating, anodizing, & finishing Q&As since 1989
-----
Composite electroless nickel-PTFE plating
Q. Hi I'm currently doing a study project on EN-PTFE. I achieved my goal once (~ 10 microns of EN-PTFE on mild steel with 20% of PTFE inside) but my bath composition is very unstable. NiP/PTFE particles start to float and damage my substrate.

The bath changes color form light blue to grey.

Any tips?

Conditions: PTFE dispersion with a surfactant, T = 85 °C, pH= 5.8
F Ribeiro
Student - France
September 13, 2022
---
---
↓ Closely related postings, oldest first ↓
---
---
Q. I work on composite electroless nickel-PTFE, my problem is PTFE, because PTFE particles are not deposited with nickel. What is the solution? I want to know if it is necessary to use wetting agent or any surfactant, and which compound is suitable as a surfactant to wet the PTFE particles to make a suspension of PTFE particles with the bath? Is it necessary to use PTFE dispersion aqueous solution? Or can I use PTFE powder by surfactants. Note that PTFE particle size is 20 micron for powder and is 1 micron or less for dispersion aqueous solution.
Omidvar Hamid
student - Lyon, France
2004
---
"Electroless Plating"
by Mallory & Hajdu
from Abe Books
or

Affil. Link
Your purchases make finishing.com possible

Hi Omidvar. If you are trying to develop, introduce, and sell an electroless nickel with teflon process of your own, that's absolutely fine.
But sometimes researchers & students don't realize that the plating industry is full of well-developed commercial processes, and that plating is virtually always done from these proprietary processes, not from raw chemicals mixed up by each student or researcher. So, if you're just trying to get some parts coated, you can send them to a jobshop that offers that service, or you can plate them in house using a fully-developed process that you can buy - you don't have to invent it all over again.
Again, it's fine to develop a competitive process of your own if that's what you are trying to do -- but we'd hate to see you spend months or years of effort if you're just trying to get a few parts coated :-)
Good luck.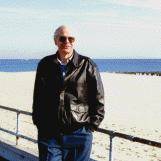 Ted Mooney
, P.E.
Striving to live Aloha
finishing.com - Pine Beach, New Jersey
A. The co-deposition of PTFE with electroless nickel has been known for some decades, but the precise technology has been embroiled in either closely concealed commercial secrets or heavy patents. The patents are now starting to come to the end of their lives and there are more and more technical publications explaining the technology. You must do a thorough literature search to ensure you are up to date with the published technologies.

Successful co-deposition of PTFE and electroless nickel is dependent on many aspects of the process. Firstly, you have to get the PTFE into suspension; the ease by which this is done will depend on the particle size and molecular weight of the PTFE. Secondly, you have to make it hydrophilic; this is done with surfactants. Not only must it be hydrophilic, but it must be compatible with the electroless nickel process you intend to use. There are three type of surfactant, anionic, cationic and non-ionic - the selection of the correct type is essential to your success. Once you have selected your type of surfactant, you must make sure that it is the correct structure and chain length. As a start to your quest, a technical paper exactly on this subject has been published by Liu and Zhao in Transactions of the IMF, 81(5), 168-171. There are also numerous other papers in the technical literature. As far as I am aware, there is no one "magic bullet" that will work for all applications, so it is very much a "horse for courses" science, so you will have top sort out the process that works best for yourself, or get in a proven system form a commercial organization.

Trevor Crichton
R&D practical scientist
Chesham, Bucks, UK
A. Dear Hamid,

First let me tell you that I have worked in this field. I will explain you very simply, you have two ways to deposit Ni-PTFE Composite coatings.

1- You can use the PTFE aqueous dispersion ready for use with required PTFE particle size which is available in the market but you have a main problem in this way, the Ni electroless bath is very dependent on the temperature and this type of PTFE dispersion which contains the surfactants are very sensitive to temperature too, because temperature more than 85 °C leads to agglomeration of PTFE particles and makes a problem in the process so it is very hard to do the deposition of Ni-PTFE coating in temperatures more than 85 °C and this is the limitation of this method. Also in this method, the Aqueous solution contains surfactants and as you know we have optimum level to use surfactants in the bath so if we use more aqueous dispersion in the bath, the excess amount of surfactants may have a sharp effect on electroless mechanism and prevent the coating process. This is a limitation too.

2-The better method is to provide the PTFE powder with required particle size and disperse it in bath solution with addition of suitable surfactant. Be aware that you should try different concentrations of surfactant to find the optimum level. This method is better than the first method, but it takes more time to disperse the PTFE particles in the bath.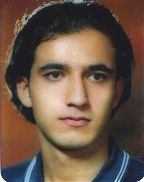 Mehdi Monir
- Tehran, Iran
----
Ed. note: Thanks Mehdi -- outstanding answer!
---
---
Q. I am doing my final year project at IIT Bombay on Electroless Ni-PTFE composite coatings. Can anyone tell me about the chemical surfactants used in case of cationic deposition used for depositing PTFE with Electroless Ni in the bath?
Tarun Soni
- Mumbai, Maharashtra, India
2006
---
Q. Maximize the dispersion time of PTFE. I am working on PTFE dispersion for electroless nickel plating and found that anionic surfactants give better dispersions. I noticed it depends on the concentration of the surfactants, and the lower the better. I am having a problem of maintaining the dispersion for a longer period (>5 mins). Can you please give some insight.
Thank You,
Amita
[last name deleted for privacy by Editor]
institute - India
2006
---
Q. Dear sir, I am working on co-deposition of electroless Ni & PTFE coating. The co deposition is successful on material, but its cost is very high. Can you suggest now how to reduce the cost to get almost the same wear resistance property? We are using concentration of PTFE of 7.5 gm/lit. The thickness of electroless Ni is 20±5 microns and PTFE coating is 5 micron. The cost of the PTFE coating is 10 times more than the cost of electroless Ni coating.
sanjay kushwaha
- nasik, Maharashtra, India
March 28, 2009
---
---
Q. I am researching RoHS-compliant alternatives to our current cadmium and hex chrome process on aluminum. Some people at my company have decided to lean towards using Electroless Nickel-PTFE over an Electroless Nickel underplate. We need to stay around 0.0010" total plating thickness and meet 1000 hour salt spray.

Some questions I have:
-Is there typically a rinse stage after the EN-PTFE? If so, is this incompatible with normal plating water treatment stages (Chrome reduction, clarification, filtration, RO)?
-Are there serious concerns with operating the EN-PTFE bath compared to EN?
-Who are the leading distributors of EN-PTFE?

Trevor Weiss
- Paso Robles, California
August 2, 2012
----
Ed. note: We don't compare one brand to another in this forum, Trevor ( huh? why?), but your local plating suppliers will each be familiar with one or more brands.
---
A. I doubt you will be able to pass 1000 hours salt spray with 0.001" of combined EN+EN-PTFE. About your concerns, shower rinsing above the plating tank is a must. Careful design of your rinse (pressure, volume, temperature, rinsing time and constituents) will determine feasibility success.
Good Luck,
G. Marrufo
Guillermo Marrufo
Monterrey, NL, Mexico
---
Q. Our absolute largest total plating tolerance is 0.0015". Which combination do you think is more likely to pass 1000 hr salt spray?

A) 0.0010" high phos EN underplate with 0.0003" high phos EN-PTFE

B) 0.0007" high phos EN underplate with 0.0007" high phos EN-PTFE
Trevor Weiss
[returning]
- Paso Robles, California, USA
August 7, 2012
A. Hi Trevor. I'd be surprised if it makes much difference. But if you need 1000 hours salt spray, while being limited to 0.0015" of plating, you probably need to concentrate on the smoothness of the substrate before plating.
Regards,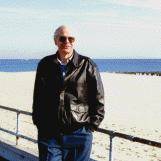 Ted Mooney
, P.E.
Striving to live Aloha
finishing.com - Pine Beach, New Jersey
---
---
What is the nominal thickness of EN with Teflon?
Q. What is the nominal thickness of the electroless nickel plating with the teflon added?
Chris Ellis
- mineral wells, Texas, USA
February 20, 2014
---
"Chemical (Electroless) Nickel Plating"
by G. G. Gawrilov
from Abe Books
or

Affil. Link
Your purchases make finishing.com possible
A. Hi Chris. We appended your inquiry to a thread which offers some "typical" thicknesses, and if you search the site for threads about electroless nickel with teflon you'll find several others. But it doesn't really work quite that way :-)
While some processes like galvanizing and nitriding and powder coating may have typical thicknesses because of the nature of the process, electroplating and electroless plating generally have no lower limit (beyond worthlessness due to porosity & pinholes), and the upper limit is usually beyond what people want for most applications. But thicknesses of electroless nickel will often be in the 0.0003" to 0.001" range. One perhaps surprising think that can be a factor is the roughness of the substrate; when you're below 0.001" thickness, porosity & pinholes are lower on a very smooth surface. Good luck.

Regards,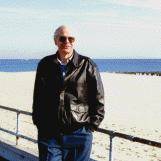 Ted Mooney
, P.E.
Striving to live Aloha
finishing.com - Pine Beach, New Jersey
---
---
Q. Is there a non destructive testing method to check PTFE? We have been using copper sulfate, and after .0003" of High Phos and .0002" of PTFE I still get copper appearing on top of the coating. It's only on certain parts of the part.
John C
[last name deleted for privacy by Editor]
- New Hope, Minnesota
October 9, 2018
---
"Electroless Nickel Plating"
by Wolfgang Riedel
from Abe Books
or

Affil. Link
Your purchases make finishing.com possible
A. Hi John. There might be a resistance or impedance test to demonstrate that the PTFE is properly applied. However ...
The idea that the Electroless Nickel is allowed to be so thin & porous that we must rely on the PTFE to seal the substrate away from the copper sulphate doesn't sound reasonable to me. I think the EN should pass such tests without relying upon a subsequent coating to fix its weaknesses.
Another point you might want to look into, which is covered by thread 35066, is that the ferroxyl test rather than copper sulphate test may be more appropriate. Good luck. But, per the previous answer, is your substrate smooth enough for 0.0003" to be porosity & pinhole-free?
Regards,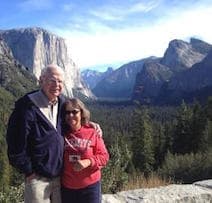 Ted Mooney
, P.E. RET
Striving to live Aloha
finishing.com - Pine Beach, New Jersey