World's #1 on-line resource since 1989
-----
Filtration system questions for satin nickel plating
A discussion started in 1996 and continuing through 2004.
Add your Q. or A. to restore it to the "Current Topics" discussions.
1996
Q. I'm looking for some kind of Satin (Pearl) Nickel Plating which could last for 20 hours without treatment.
I heard that LPW (Germany) can offer this process and I need more information.
Does anybody know about this ? Thanks for the help.
Ricks C. Lambert
---
1996
A. Uyemura International sells a pearl bright nickel process, it's relatively expensive, but it has a great visual effect.
You can find their address in a PF magazine.
Saludos desde Mexico
Guillermo Luna
- Mexico City, Mexico
----
Ed. note: Readers -- no testimonials please. It's okay to say a product exists and mention possible sources, but no slams or praise (it encourages spam, can generate hard feelings among competitors, and it isn't fair of us to spend our supporting advertisers money steering readers to their competitors :-)
---
1996
A. I have tried making up a Watts Nickel Bath without using brighteners. Make sure you carbon treat the bath thoroughly before starting. We experimented with Sulfamate Nickel but the coating is too soft. The Watts Dull Nickel coating is not as hard as the bright nickel, but is substantially harder than sulfamate. Also, to increase salt spray, I have been successful plating with the Watts bath over a flash of electroless nickel, although this may be cost prohibitive. I hope this can be of some assistance.
David M. Weaver
[dec.]
- Toccoa, Georgia

Ed. note: With great sadness for his family we must advise that David lost his life to a car accident on Aug. 15, 2003.

---
---
To minimize search efforts and to offer multiple viewpoints, we combined previously separate threads onto this page. Please forgive any resultant repetition, failures of chronological order, or what may look like readers disrespecting previous responses -- those other responses may not have been on the page at the time :-)
---
---
2004
Q. Dear sir,
I want some information regarding satin nickel plating system. I already started a pearlsheen nickel plating bath of capacity 5000 ltr. We do the work on 24 hrs basis. On 24 hrs working period of this system, this bath is not giving stable results whether it is because of breakdown products or something else. According to some information I found, there is a chelating-heating filtration system available for maintaining stability of the bath or to remove the breakdown products. Can you help me out by giving some details of this type of system and supplier of this system.
Thanking u,
Ashok K. N.
plater - Mumbai, Maharastra, India
---
2004
A. Dear Mr. Ashok,
This process is also called velour nickel and is very popular here and in Europe. You need to use an emulsifier which doesn't gets filtered out from continuous filtration; and before filtration you need to chill the solution to 20 °C then filter. All the best!
Regards,
Steven
[last name deleted for privacy by Editor]
- London, UK
---
2004
A. Hi Ashok,
We use [ … ], which is an excellent & stable product. We plate up to three days without filtration. We have no chillers, but let the solution cool down after 3 days for filtration.
All the best,

Trudy Kastner
electroplating service - Durban, KZN, South Africa
Ed. note: we always appreciate your help, Trudy, but experience proves we should avoid brand testimonials. Plus, the satin nickel suppliers whose support help make this site possible would be on the hot seat if their bosses saw their money spent steering the readers to their competitors :-)
---
2004
A. Mr Ashok,
The process you use is supposed to be filtered over activated Carbon after every 6-8 hours to remove organic break down products. The data sheet has the details.
Regards,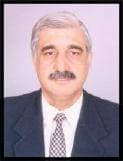 Asif Nurie
[dec.]
- New Delhi, India
With deep regret we sadly advise that Asif passed away on Jan 24, 2016
---
2004
A. Asif's right. The Indian available chemistries require filtration every eight hours and cannot be run for three days. Get another tank put in if you want to run around the clock.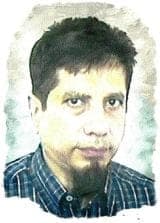 Khozem Vahaanwala
Saify Ind

Bengaluru, Karnataka, India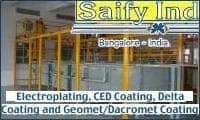 ----
Ed. note: Related threads --
26692. Satin nickel plating process
40492. Satin nickel plating problems
43239. Is pearl bright nickel the same as satin nickel?