topic 2647
Calculating required cooling for aluminum anodizing
(1999)
RFQ: I'm looking for a place to get a cooling system for my anodizing solution when I anodize large load the tank starts to get really hot; the cooler has to be able to handle 55 gals of liquid and keep it at 70 degrees + or - 2 deg
Thank You
Larry Frey
machining - blueball , Pennsylvania
---
(1999)
A. With some exceptions, chillers are sized by the load. A quick way that is fairly close, is to consider that the entire amperage of your biggest load is all going to heat.
Volts times amps = Watts
Watts times 3.412 = BTU's
BTU's divided by 12,000 equals tons of chilling capacity
A 55 gal tank will take somewhere between a half ton and a ton, depending on your load and power supply.
The heat exchanger is a more difficult calculation for size.
Best to have a professional do that one for you.
James Watts
- Navarre, Florida
---
(1999)
A. Dear Larry,
Without being rude, why is your tank so small? One reason you're heating up so quickly is because the ratio of work to solution is too great.
You could try running your rinse water thru a coil in your anodising tank before it enters the rinse, otherwise you are going to have to "make something" out of a refrigerator.
I would suggest that you look to a larger tank, nothing less than 200 gallons.
regards
John Tenison - Woods
- Victoria Australia
---
(1999)
A. We used lead pipe (that we made) in bath for cooling. I don't know the calculations but we obtained better results than with any other stuff.
mustafa demirci
chrome plating - turkey/istanbul
---
February 2014
A. Hi. All of the responses sound good! But I agree mostly with John that the tank should be bigger. Then it may be that if it is loaded infrequently, just cooling with a lead pipe and the city water that feeds the rest of the line may be enough. There could be a 3-way valve that sends the water through the tank when the tank exceeds 70 degrees, and bypasses it when the temperature is lower than 70 degrees.
But don't forget a backflow preventer if connecting to city water. Good luck.
Regards,
Ted Mooney, P.E.
finishing.com
Pine Beach, New Jersey
---
---
To minimize searching and offer multiple viewpoints, we've combined multiple threads into the dialog you're viewing. Please forgive any resultant repetition or failures of chronological order.
---
---
(2004)
Q. Can someone tell me how to calculate the cooling load for an anodizing bath?
Gap Dewalagama
- Sunshine, Victoria, Australia
---
(2004)
A. That one's easy, Gap. The rectifier voltage x the rectifier amperage = watts of heat input that must be removed.
Ted Mooney, P.E.
finishing.com
Pine Beach, New Jersey
---
(2004)
A. ...Andmultiplydivide Watt-Hours by 3.414 to get BTUs.
Tom Gallant
- Long Beach, California, USA
---
(2004)
A. And add to that the heat carried in by parts plus the heat transferred in through tank walls and surface and agitation air, which can be considerable in hot weather.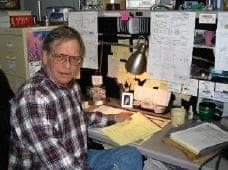 Jeffrey Holmes, CEF
Spartanburg,
South Carolina
---
February 2014
A. Jeffrey is right, of course, and sometimes secondary sources of heat input and outflow can be significant. But no calculation ever takes everything into account (it's always a rounded-off estimate), and if this is 68 - 70 °F (room temperature) anodizing rather than hardcoat anodizing, those factors become much less significant. The anodizing tank is never full 100% of the time, and I personally never encountered a problem designing cooling systems for room temperature process tanks based just on the anodizing or plating rectifier wattage input.
Regards,
Ted Mooney, P.E.
finishing.com
Pine Beach, New Jersey


This public forum has 60,000 threads. If you have a question in mind which seems off topic to this thread, you might prefer to Search the Site