topic 2626
Lead plating or coating of brass electrical connectors
(2003)
RFQ: Lead coating on heavy copper needed.
Mike H
[last name deleted for privacy by Editor]
- Reading, Pennsylvania, USA
---
(1999)
RFQ: Lead plating or lead coating is virtually impossible today, but we have a need for it. We manufacture electrical connectors for heavy duty equipment, specifically battery connectors for lead/acid batteries. The connectors are made of brass. Most connectors are tin plated, which is readily done. We also have a need for lead plated or coated battery connectors. Conventional lead electroplating is virtually impossible today because of environmental regulations. We have been advised to source this overseas; we would rather do it here. We are open to all suggestions, all ideas.
John S
[last name deleted for privacy by Editor]
- Racine, Wisconsin
---
(1999)
A. You should look in Nov. 1998 Plating and Surface Finishing. There is a list of 13 companies which plate Lead.
George Shahin
Atotech - Rock Hill, South Carolina
---
(1999)
A. I would check with manufacturers of the plating solutions to see if any of them sell solutions in the USA and who might be a jobshop.
Technic sells solder plating processes. I would guess that they also sell lead. Would solder possibly do?
James Watts
- Navarre, Florida
---
(1999)
A. Last year I spoke with an individual who had a request similar to yours. Since Lead plating is in the same category as other heavy metals (cadmium, etc.), we suggested looking in another direction. First, we suggested a tin/zinc alloy on the brass. Then, just in case there was any migration of metals, a flash of nickel plating with tin/zinc on top.
To the best of my recollection, this alloy filled their need. I cannot tell you if they went on to use a plater for that purpose. The sacrificial alloys were originally intended for deposition on steel, but we have deviated from that in certain cases to satisfy a need.
I would suggest that you get a few pieces test plated with this alloy to test the corrosion resistance in your particular application.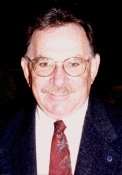 Ed Budman
- Pennsylvania
---
(1999)
A. I don't see the problem with Lead plating , we do tons of battery connectors every year, mostly for the Europeans. I have had no problems with our environmental mob -- simply by removing the lead before it gets to the waste stream of the plant.
Dave Brackenridge
aerospace plating - Germiston, South Africa
---
September 8, 2010
A. LEAD PLATING process is not so tedious, but controlling the uniform deposition and also monitoring the effluent is, we are manufacturing cell connectors made of Copper, Aluminium & Terminals made of Brass, since 1985.
CHENDU PRABHU
- Bengaluru, Karnataka, INDIA
---
---
January 18, 2012
Q. I have a small plating shop doing Tin & Copper Plating. Now I started on lead plating for battery hardware purpose (lead is sulfuric acid resistant).
I have a Lead Fluoborate chemical bath. Many times the lead plated nuts and bolts rust early on. The purpose of Lead Plating is not met.
I require assistance for lead plating on MS nut & bolts used for battery purpose and which are not corroded by the acid fumes.
Dhananjay Kukade
plating shop - Pune, Dist Maharashtra, India
---
January 25, 2012
A. Give an undercoat of copper / brass before lead plating to your MS bolts / fasteners.
Kishore Phadnis
- Mumbai, Maha., India
---
---
May 5, 2014
Q. I wish to start lead plating job work. Please do guide me how to start, what salt is used for lead plating, and other processes?
kamal chhajed
kamal traders - kota rajasthan india
---
April 2014
A. Hi Kamal. Ed Budman asks that we consider more environmentally friendly alternatives like nickel plating followed by tin-zinc plating -- have you considered and dismissed that? Dhananjay Kukade uses lead fluoborate as his lead plating salt and it's probably your best choice. Kishore Phadnis suggests an undercoat of copper/brass if you are plating steel. Please try to engage in the conversation and tell the readers what your substrate is, what kind of parts you are plating, etc.
But if you would rather be referred to books, "The Canning Handbook"
"Electroplating" [linked by editor to product info at Amazon] offers a 4-page chapter and explains why fluoborate is usually the reasonable choice, while his "Modern Electroplating" [link is to info about book at Amazon] offers an 8-page chapter covering which also includes the sulfamate and fluosilicate alternatives. Best of luck.
Regards,
Ted Mooney, P.E.
finishing.com
Pine Beach, New Jersey


This public forum has 60,000 threads. If you have a question in mind which seems off topic to this thread, you might prefer to Search the Site