Where the world gathers for
plating, anodizing, & finishing Q&As since 1989
-----
Hard chrome plating I.D. of small tubes
March 21, 2022
Q. Maximum turbulence of 155 °F chromic acid for inner diameter plating?

We are trying to plate an inner diameter by pumping chrome solution through the center. It is my understanding that excessive agitation, i.e., turbulent flow through the ID, can hinder deposition. Is there a known maximum Reynolds number that I should not exceed? Or is there a flow rate with which anyone has seen success?
William Trager
- North Providence, Rhode Island
---
---
---
Closely related Q&A's, oldest first:
1999
Q. We need to achieve hard chrome plated steel tubes.
The dimensions are as under
Inside diameter : 2 mm to 6 mm
wall thickness : 10 mm to 15 mm
length : 900 mm
The chrome plating is needed on the inside diameter only thickness required is about 25 microns. good finish on the ID and dimensional accuracy is required for the ID
Nitin Kibe
- Pune, India
---
1999
A. To do this will require an electrode inserted down through the bore. With the length you have and the very small size of the bore it will be almost impossible to do.
The electrode will be so small to clear the walls that it will have no rigidity.
Why do you need chrome?
It might be better to consider electroless nickel. Not as hard as chrome unless you can harden by heat treatment but the process does not require any electrode or auxiliary fixturing.
Regards
Trevor Amos
- Southampton, England, UK
---
1999
A. Hi Nitin.
If you like to plate a so small inside diameter. Is better to use a Platinum (Pt anode or silver thread anode. plant the anode in the middle of the diameter and tighten with CPVC and pull firm the anode with plastic screw. You can't use lead anode because the current can't go through a lead anode in this small diameter, and you may also get a roughness in chromium deposit if you uses lead anode. Use a current about 20 ampere per /dm2. I'd also recommend a little agitation in the chromium solution. But it's easier to plate electroless nickel in your case.
Good Luck.
Regards,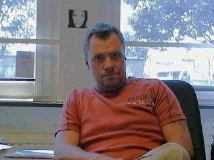 Anders Sundman
4th Generation Surface Engineering
Consultant - Arvika,
Sweden
---
2000
A. I am a skeptic! For most parts, it would be commercially unfeasible to try to put a thousands of chrome inside a 3 foot tube that is only 0.080" in dia. The definition of "uniform" adds a lot to whether it is practical.
Unless there is some drastic reason, I would look at using pumped EN for this job.
James Watts
- Navarre, Florida
---
February 18, 2014
A. I am a hard chrome plater and I plate the id of tubes about 3 feet long. I put about a 1/2 thousandth per side. I use steel rod as a anode and I pump chrome through the tube. Its not a stagnant bath. Short reverse etch then 1 1/2 amps per square inch for 1/2 hour. If you don't use a pump you'll burn the tube with a stagnant bath. I check to see if I have chrome throughout the whole tube using copper sulfate then a boroscope. I then check the thickness with am id mic. Hope this helps
Jason harris
- Tucson Arizona usa
---
---
November 28, 2014
Q. HELLO
I AM HARD CHROME PLATER & I WANT TO DO HARD CHROME PLATING INSIDE COPPER TUBE SHAFT. THE BORE OF COPPER TUBE IS 6 mm. x Length 24". AND REQUIRED PLATING THICKNESS .05 mm. Can anyone help how to do that and what type of anode and jig fixture to make.
ASHOK Singh
JODHPUR INDIA
ASHOK Singh
- JODHPUR, RAJASTHAN INDIA
---
November 2014
? Hi Ashok. Almost nothing is impossible, but many things are impractical, and this sounds like it might be one of them :-)
Can you tell us what this project is about so people can perhaps suggest what they think might be other practical approaches, like maybe copper plating a stainless steel tube?
Regards,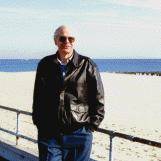 Ted Mooney
, P.E.
Striving to live Aloha
finishing.com - Pine Beach, New Jersey
---
November 29, 2014
A. Hi Ashok

It is possible but not easy. This is very similar to the problem of chrome plating inside rifle barrels.

Firstly, it is not possible to use a conventional lead anode. It will not carry the current without overheating and the resistance means that the voltage, and therefore the current, drops along the length.

The solution is to use a copper wire anode to carry the current which must be plated with a reasonably thick layer of lead. Anode current is fed from both ends and a spring tensioner is needed to keep it straight as well as a jig to keep it central.

In addition, it is necessary to pump the solution through the tube to avoid chemical depletion.

At least the copper tube should be relatively simple to pre-clean

Good luck.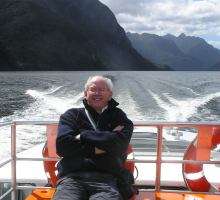 Geoff Smith
Hampshire, England
---
December 26, 2014
A. How about electroless nickel guys! Sounds more practical.
All the best.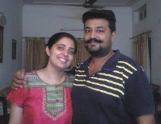 Vikram Dogra
Irusha India - Chandigarh, India
---
January 5, 2015
A. Your part is almost identical in dimension to an M-16 rifle barrel, which have been plated by the thousands and millions.

I don't know how many different shops plated those barrels, but the one shop I visited used lead coated steel wire as the internal anode. The barrel was held in a fixture, and the wire pulled taut and centered in the bore. Barrel and fixture were completely immersed, and the steel wire was thereby kept cool enough to do the job.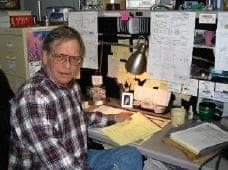 Jeffrey Holmes, CEF
Spartanburg, South Carolina
---
January 2015

Thanks Jeffrey. You're right that 6 mm isn't that small; I, for one, was picturing it wrong.
Regards,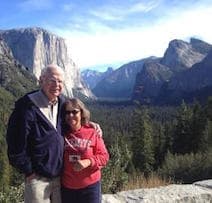 Ted Mooney
, P.E. RET
Striving to live Aloha
finishing.com - Pine Beach, New Jersey
---
February 24, 2015

A. Well what is the quantity to be Chrome Plated?
I have Internally Zn Plated up to 50 microns on internal diameter of 12 mm Tube of Length 2000 mm. I would suggest if you can find a source for spiral wound lead wire on an 2.5 mm diameter steel rod this would increase the Surface area of the said Anode mounted on an insulated fixture with screw type adjustment so as to tighten the Anode. Use perforated fixtures and air agitation for this process.
Dest regards,
Mahendra Gargatti
- Belgaum,Karnataka, India
---
---
Chrome Plating Small Tubing I.D.
June 30, 2017
Q. I HAVE A NEED TO CHROME PLATE THE ID OF 3 ALUMINUM BRONZE TUBES WITH FINISH id OF 0.842", 1.053" AND 2.385". WE HAVE TO BUILD UP ID 0.010" ON DIAMETER. THE TUBES AR 15.500" LONG.
WE ARE TRYING TO USE A BASE COAT OF 0.008" COPPER AND A FINISH COAT 0.002" OF HARD CHROME.

WE ARE DO COPPER FIRST AND MACHINING TO SIZE FOR CHROME BUT ARE HAVING PROBLEMS GETTING AN EVEN AND CLEAN COAT OF CHROME.

ANY SUGGESTIONS WOULD BE APPRECIATED
GEORGE KARP
TOOL SHOP FOR PLASTICS INDUSTRY - SANTO DOMINGO
---
July 13, 2017
A. Hi,

Use a pump from a chrome bath which has the right temperature and let it flow back again into the bottom of the pipe to the chrome bath. The anode should be close enough to the area which shall be plated. If you not have a lead anode, nickel plated iron can be used as an anode.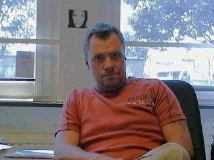 Anders Sundman
4th Generation Surface Engineering
Consultant - Arvika,
Sweden
---
July 15, 2017
A. Hi George

The process is well known for plating inside rifle barrels

Pumping the solution through the tube is easy but be prepared for leaks etc.

The anode is the main challenge. Lead has a relatively high electrical resistance and there can be a significant voltage drop along the anode. Two possibilities. Feed current from both ends and use a copper or brass rod coated with lead.

The anode can get hot and expand causing it to bow and short circuit to the tube walls so your centering arrangement should include some sort of spring tensioner.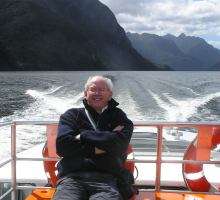 Geoff Smith
Hampshire, England
---
July 15, 2017
A. Plating hard chrome in gun barrels, shotguns and rifles, is done every day.

The installations I have seen did not need pumps as the gas flow brings fresh solution into the barrels.

The anode is high strength steel wire, lead coated.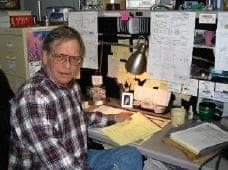 Jeffrey Holmes, CEF
Spartanburg, South Carolina
---
---
Silver plating in 9 mm pipe

September 26, 2018




Q. We have a job that requires silver plating in a 9 mm pipe of 0.5 to 1 meter long. Would it be possible to use auxiliary anodes for this inside the pipeline?

Anita van Reisen




- UK






---

September 2018




A. Hi Anita. Although your need is for silver plating rather than chrome plating, we put your inquiry here because the page has food for thought which should be helpful. Good luck.

Regards,




Ted Mooney

, P.E. RET




Striving to live Aloha




finishing.com - Pine Beach, New Jersey






---

September 28, 2018




A. Put plastic bead insulators onto a wide/thick stainless steel wire, pull it thru as an anode. Pump solution thru at the same time. Using an inert anode will make more carbonate,. but that is the best you can do. That is the way we have always plated the inside of wave guides with gold and/or silver.




Robert H Probert




Robert H Probert Technical Services





Garner, North Carolina







---

September 28, 2018




A. Hi Anita
A few thoughts

Almost all silver plating is done from a cyanide based solution. As the solution has to be pumped through the tube, this is not a job for beginners. You will need specialised knowledge to handle and treat and dispose of waste etc,. Any contact with cyanides is not a situation that can wait for medical help, you need specialised first aid kit and know how to use it.

Provided the tube is reasonably rigid, it can be plated with a central anode as mentioned in the previous replies.

But, silver is usually plated from a silver anode that dissolves to make up the silver plated out. This is obviously impractical so you would need an insoluble anode, probably a platinised titanium wire and make up the silver used from salts.

My advice would be to refer the problem to one of the silver plating suppliers such as Metalor or PMD who will advise or may know someone already set up to do such a job.




Geoff Smith




Hampshire, England