60,000 Q&A topics -- Education, Aloha, & Fun
topic 25101
How does Electroless Plating work?
2003
I would like to understand the theory of electroless nickel plating? What kind of reactions take place? A description similar to the one provided for electroplating will be great. Thanks.
Ella
[last name deleted for privacy by Editor]
student - Boulder, Colorado, USA
---
affil. link
"Chemical (Electroless) Nickel Plating
G. G. Gawrilov"
from Abe Books
or

2003
Hi Ella. When people in the trade speak of "electroless plating" they are not referring to "immersion plating", such as you see when an iron nail is placed in copper sulphate and it spontaneously becomes copper plated.
Rather, to them, electroless plating is "autocatalytic plating". Autocatalytic nickel plating processes contain dissolved nickel plus a strong reducing agent like sodium borohydride or sodium hypophosphite. When a catalytic metal surface like steel is immersed in the plating solution, that metal surface catalyzes the reduction of the nickel ions to nickel metal by the reducing agent. The power of the reducing agent is what powers the reduction.
One of the metal surfaces that comprises a catalyst is nickel itself (hence the name "autocatalytic"). Thus, even though the steel surface becomes fully covered with nickel metal, the reaction does not stop (like immersion plating processes do) because the newly deposited nickel metal also serves as a catalyst for the continuing reaction. The plating bath also contains stabilizers to slow down the deposition reaction and (hopefully) prevent the nickel values from spontaneously plating out.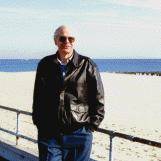 Ted Mooney, P.E.
finishing.com - Pine Beach, New Jersey
Striving to live Aloha
---
---
December 21, 2019
Q. Halo, my name is isaiah rotich. Please help, I have understood how electroless plating happens on single metal like nickel on a substrate. But what about two elements like NiP (Nickel/Phosphorous) on a substrate?
THANKS
ISAIAH ROTICH
- KENYA NAIROBI
---
January 2020
A. Hi Isiah. The simplistic explanation is that the nickel metal is reduced out of a solution to nickel ions, and to allow/cause that reduction you require a reducing agent which will itself become oxidized; and since the reducing agent is hypophosphite, that's where the phosphorous component of the alloy comes from.
But, as I say, that is simplistic. The first chapter of Mallory & Hajdu "Electroless Plating" consists of 57 pages of attempting to explain the reaction, wherein they offer ever more complicated but still unbalanced equations.
Your level of chemistry understanding may be deeper and more ambitious than mine ... but I just settle for "the phosphorous portion comes from the hypophosphite" :-)
Regards,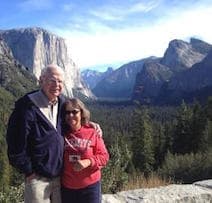 Ted Mooney, P.E. RET
finishing.com - Pine Beach, New Jersey
Aloha -- an idea worth spreading