topic 2550
Salt spray test chamber parts, calibration, & service
adv.
An ongoing discussion from 1999 through 2015 . . .
Spare parts for "Harshaw Chemical" salt spray environmental chamber?
(1999)
Q. We are looking for some spare parts for an "environmental chamber - metal finishing equipment" manufactured by "the Harshaw Chemical Co." in Cleveland, Ohio. We cannot get information about that company and we need to repair the environmental chamber.
Model: 21 Serial:
If somebody can help us we appreciate it. We need information as soon as possible.
Jose Ignacio Martinez
- Miami, Florida
---
(1999)
A. Although Harshaw Chemical Co. is now part of Atotech, the Equipment Division, which manufactured the salt spray cabinets, was spun off as Auto Technology [a finishing.com supporting advertiser] in Strongsville, Ohio. That's who you're looking for :-)
Ted Mooney, P.E.
finishing.com
Pine Beach, New Jersey
---
---
Salt spray cabinet qualification requirements?
May 13, 2011
Q. Is there a published specification for calibration or qualification requirements for Salt Spray Cabinet and Humidity Cabinet equipments? We need information for requirements as per ASTM Standard or ISO Standards Or any other standard.
Example: Salt Spray Cabinet equipment or Humidity test chamber unit must be calibrated once a year or once every 2 years.
Vijay Kansupada
Metal Finishing, Chemist - Columbia, South Carolina, U.S.A.
---
May 20, 2011
A. ASTM B117 [link by ed. to spec at TechStreet]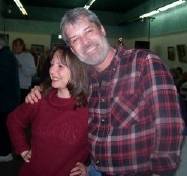 Trent Kaufman
electroplater
Galva, Illinois
----
Ed. note: Vijay and other readers may also be interested in letter no. 50132, "Salt Spray Test -- ASTM B117 Operational Problems".
---
June 24, 2011
A. Usually we recommend our customers to calibrate their salt spray chambers every year.
Davey Shaw
Shenzhen, Guangdong, China
---
---
July 11, 2012
Q. We recently purchased a salt spray chamber and we are working to get a certification of the ISO 17025 for the laboratory.
Does this certification standard require a calibration of the pH meter, hydrometer and thermometer?

In addition, do the collectors have to be on the same level as the samples?

Finally, How do you clean the chamber to eliminate the rust?

Thanks a lot for your help.
Lila Parker
- Montreal, Canada
---
---
Salt spray chamber repairs?
January 21, 2015
-- apologies, finishing.com misfiled this question, and didn't post it until February 16
Q. I have an AutoTechnology chamber and it will stop fogging after 2 hours. We have done everything in our power to have this gone through and looked at by an engineer. I have tested the solution, installed a rebuild kit and everything. All and any advice would be great.
RFQ: Does anyone know who is in the WI area that works on these chambers? For the cost of having the Auto Tech come to WI I can buy a new chamber.
Brian Arneson
QualityTech - Oshkosh Wisconsin USA
----
Ed. note: Brian and other readers may also be interested in letter no. 50132, "Salt Spray Test -- ASTM B117 Operational Problems".
---
March 18, 2015
A. Was a new atomizer included in the rebuild kit? They're difficult to keep clean.
Check your bubble tower: does it have buildup on the walls?
Dilute HCl cleans the buildup off nicely. Rinse it off well.
The bubbler at the bottom of the tower could be clogged as well.
Check all air fittings to ensure no leaks.
Fauna Tester
- Seattle, Washington USA
---
March 19, 2015
A. Have you tried looking for debris in the atomizer? I had a similar issue a few weeks ago and it ended up being a spec of something was blocking the inlet for salt water.
Dan Harris
- Fort Walton Beach, Florida, USA


This public forum has 60,000 threads. If you have a question in mind which seems off topic to this thread, you might prefer to Search the Site