60,000 Q&A topics -- Education, Aloha, & Fun
topic 24229
Making homemade acid stains for concrete p1
A discussion started in 2003 but continuing through 2020
2003
Q. My question is regarding concrete acid stains. I am a metal worker and artist, and have recently begun incorporating cement into my work. I would like to make my own acid stains.
I understand that the stains are generally a 10-30% solution of Muriatic Acid [affil. link to product info on Amazon] , a wetting agent, and metallic salts. My understanding is that the muriatic reacts and bites the cement, and the metallic salts create a chemical reaction that oxidizes the surface of the cement.
I work with cupric nitrate, ferric nitrate, ferric chloride, among others to patina bronzes and etch metals. I am not a chemist and I don't want to create dangerous chemical reactions through experimentation, but I think these salts may work. Does anyone know what the correct salts and ratios are? Thank you for any insights or corrections to this information.
Fia Cooper
metal fabricator, and artist - Vancouver, B.C., Canada
---
2004
A. I am just starting with the process of mixing stains so I don't know much yet; when I get better I will be giving you a letter ASAP. What do these chemicals do for etching your iron and steel? have you tried mixing outside with chemical masks on. Make sure that you write everything, every little detail down; like if you mix hydro and sulfuric in .05% solutions measure and write it down. You never know, you might just come up with the ultimate Acid Stain that has ever hit the Market in both of our countries, and make Millions. It happens all of the time. Good Luck. Scotty
Scott haas
- Vancouver, Washington
---
---
2004
Q. I AM INTERESTED IN DEVELOP MY OWN BRAND OF ACID FOR CONCRETE COLOURING. BUT I DON'T KNOW THE CORRECT NAME OF THE SALT USED TO MAKE IT. PLEASE, IF YOU KNOW HOW TO DO THAT, LET ME KNOW. I WILL APPRECIATE ALL MY LIFE.
THANK YOU
MR. JUAN ITURRALDE
- MERIDA, YUCATAN. MEXICO.
---
2004
A. Try --
1 part hydrochloric acid,
8 parts water, and
5 kg ferrous sulphate.
This mix will produce a rusty colour in concrete.
Hassan
[last name deleted for privacy by Editor]
- Pakistan
---
May 1, 2020
A. HASSAN's recipe is a little bit wrong. Mixing and applying all together will result in a formation of insoluble calcium sulfate on concrete or marble surface. Hydrochloric acid is applied to the surface 10-15 minutes before. Then the sulfate iron solution. Once you do that the result will surprise you.
Of course the best formula is Ammonium Chloride, Iron Chloride and Water.
I tried the ferrous FeCl2 iron chloride (turquoise grains) and was really happy (the real rust colour shade).
I have not yet tried the FeCl3 that is marketed in the form of yellow grains.
I may get even better results though FeCl3 is used in a liquid form as copper remover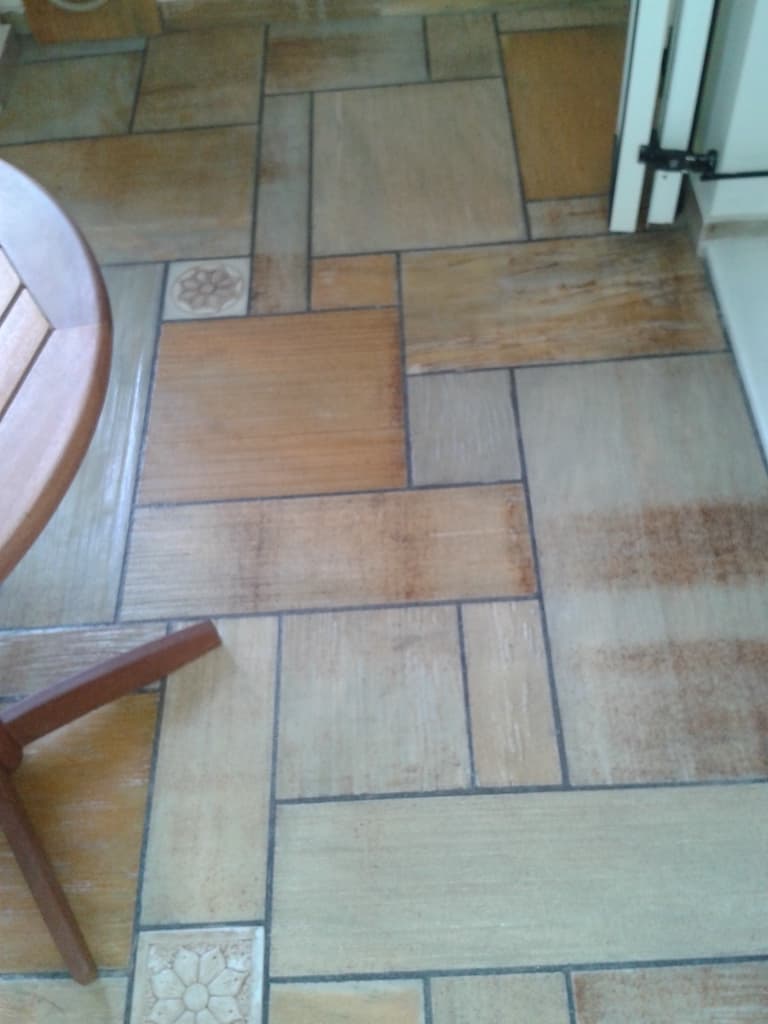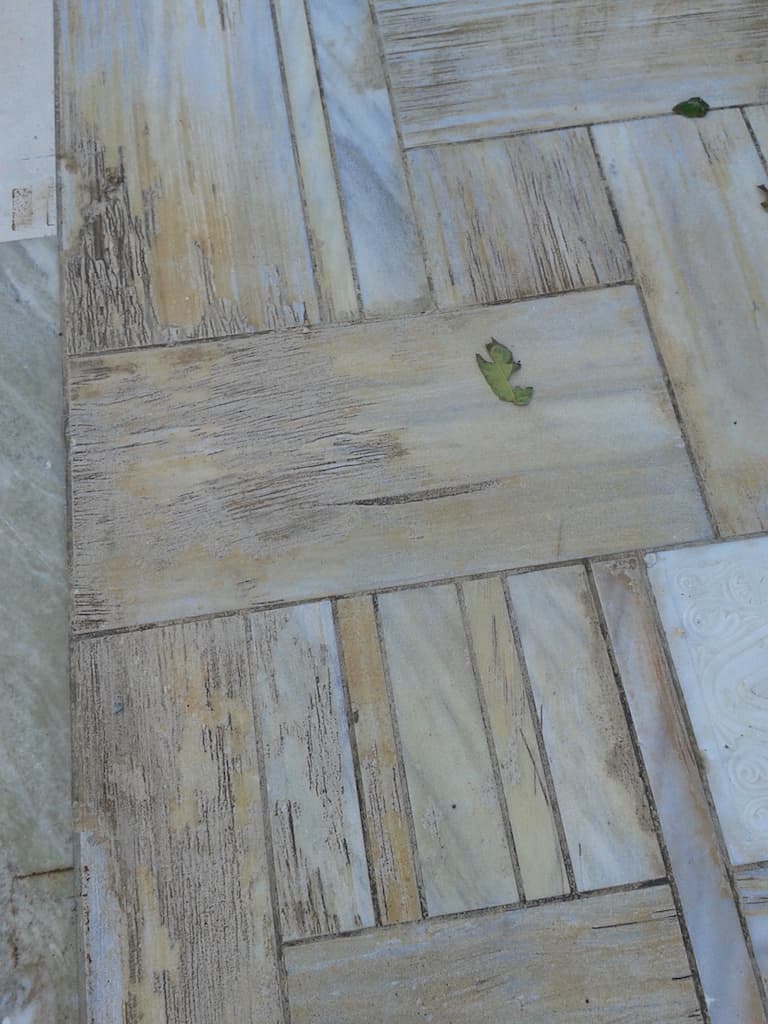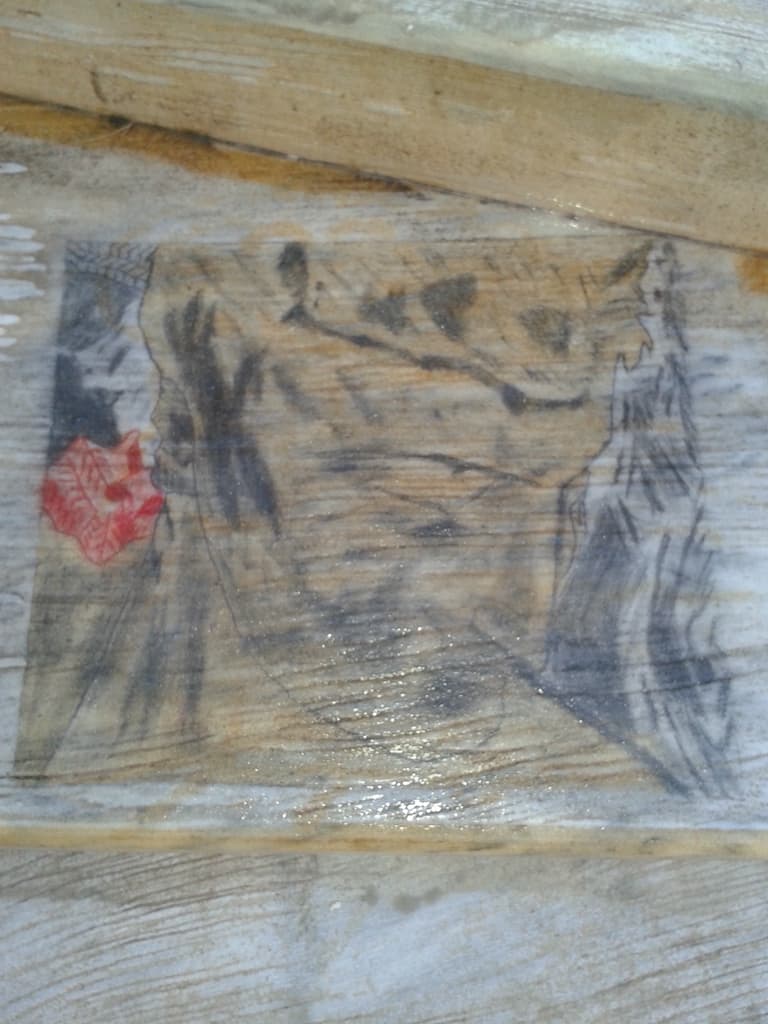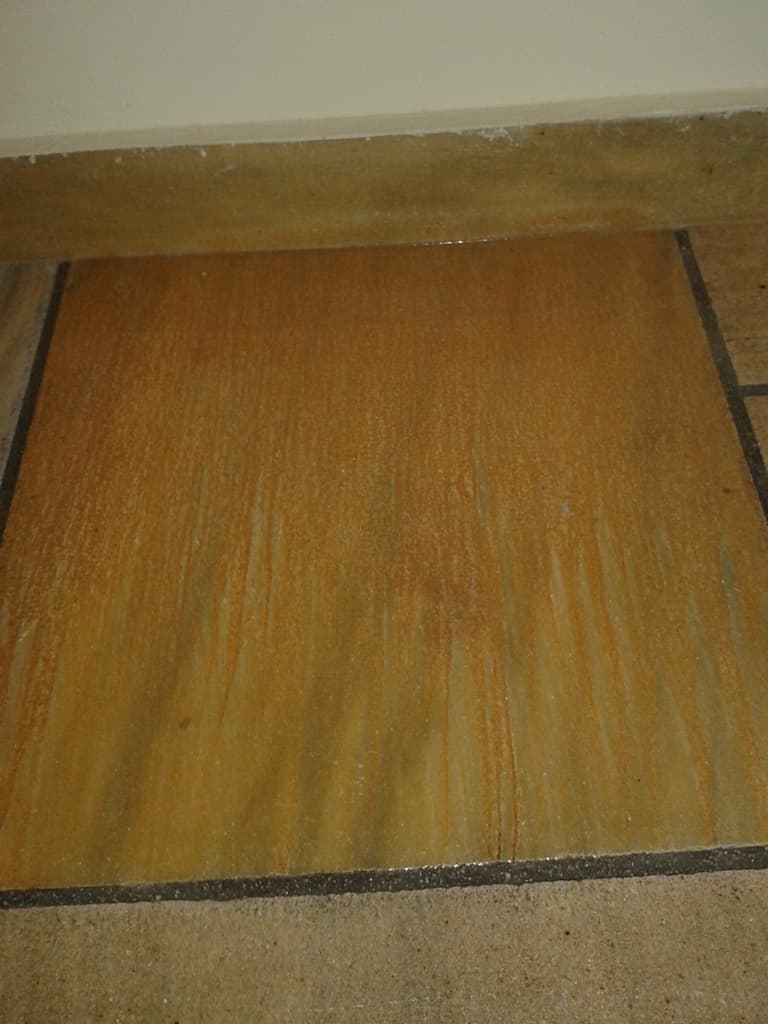 The tests were performed on marble surfaces. Why?

a) Calcium carbonate is also found in marble
b) Marble stain is popular in Greece

You can enter Greek characters in google search to see many photos.

I left the best for last. All our questions have been answered by Mr. SWIFT ERNEST since 1940 in his patent number US2379502A. You can download it online.
YIANNIS SPINOULAS
- Kifissia Athens Greece
---
---
2004
Q. Underneath the floor coverings in my condo there are concrete floors. In one of the bedrooms I would like to pull up the carpet and acid stain the concrete floors. I'm not looking to add in decorative designs, just acid stain the floor in one color. I don't really know much about the process and would be doing all the work myself. I've looked around in Kingston and can't find the product. Can anybody give me any info as to how to acid stain and where I can find the product near Kingston, Ontario Canada.
Cheers,
Ryan Taylor
writer - Kingston, Ontario, Canada
---
---
2005
Q. I am interested of getting the formula of making acid stains for concrete, I read some of the answers to that question but I couldn't make from that information any suitable material that can stain the concrete. I would appreciate getting any precise information.
Thank you.
Moshe Salama
hobbyist - Hod Hasharon, Israel
---
2006
A. I am also trying to make acid stains on my own.
So far I have understood that there are 3 components. Acid (HCL/Sulphuric), Inorganic Metal Salts and water. Acids are used in less than 10% quantity. The salts used are ferrous sulphate(tan), copper sulphate(blackish) etc. I suggest experimenting with sulphates further to get colours. I also found that a solution of manganese chloride with sodium bicarbonate and acid is also giving results. Ferrous chloride and cupric chloride can also be experimented with.
Other than the stain, it is imperative to have a good sealer.
In case anyone else comes up with a formulation do let me know.
Gaurav Uppal
- New Delhi, India
---
2006
That is correct.
A. Any stronger than 10% acid will dissolve the cement cream that is required for the coloured surface and expose the aggregate.

As far as the metallic salts are concerned, keep adding and stirring until no more crystals dissolve, this is a saturated solution.

Add a squirt of detergent to the mix as a water softener to remove the surface tension, this will help the solution to penetrate better.

Hope this helps!
Mike Winter
- Nelson, New Zealand
---
---
2006
Q. I am a contractor who lives in Mexico and am interested in learning and adding concrete staining to my business. I have not been able to find any staining products or suppliers in my area, so I became interested in mixing my own formulas. Luckily I came across your site and am hoping you could forward me any information and more precisely, the exact formulas. Thank you so much,
Ginger Martin
construction - Guadalajara, Jalisco, Mexico
---
2007
Q. I am a contractor who lives in Serbia and am interested in learning and adding concrete staining to my business. I have not been able to find any staining products or suppliers in my area, so I became interested in mixing my own formulas. I am hoping you could forward me any information and more precisely, the exact formulas.

Thank you so much!
Bozidar Rozic
stamped concrete - Belgrade, Serbia
---

Hi, cousins Ginger and Bozidar. Welcome!

Sorry, I'm just the site curator with no technical knowledge of concrete staining to offer you; thus my contribution to the discussion is restricted to coaching people about what I think will work towards attracting the technical answers they seek.

Asking strangers to forward exact formulas to them hasn't to my knowledge worked even once in the decades this forum has been on line -- it's just a thread killer :-(
Rather, please try hard to make this a collaborative effort, and then I'm very confident that you'll get good help. Thanks!
Regards,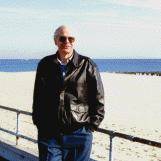 Ted Mooney, P.E.
finishing.com - Pine Beach, New Jersey
Striving to live Aloha
---
2007
A. Ginger Martin:
There is a person in Leon Mexico with some non-commercial formulas for acid borne concrete stains. His name is Sr. Daniel Marquez of Leon, Gto. Mexico. Daniel is bilingual in English and Spanish. Daniel is knowledgeable concerning concrete. The knowledge he possess should move you beyond the experimentation stage of decorating with acid borne stains. In closing, never forget the acid borne stains are hazardous in their liquid state and you will need to protect your skin, eyes and avoid inhaling the fumes.
Byron D. Hanson,
Civil Engineering Technician
- Omaha, Nebraska
---
2006
A. The inquiries I've read are interesting.
There are acid stains, non-acid stains, acrylic stains and concrete dyes. If you do begin making your own stains, be careful. Water first and acid or salts second in well ventilated area.

Have plenty of water on hand in case you get a splash in your eyes.
Some of the salts are poisonous if they penetrate the skin or by breathing.
You can actually lose your sense of smell if you breathe too much of this stuff.
I write manufacturing manuals on these products.
It is great to be able to make your own and save money, however, it can cost you much more.
Johnny
Johnny Brown
- Memphis, Tennessee
---
---
Q. Thanks for the info on how to make the acid stains. There doesn't seem to me much available on this topic on the internet. Would someone be able to suggest any good books on the subject?

Also, any luck with making one's own sealer for concrete?
Faisal Usmani
- Karachi, Pakistan
---
2006
A. If you are looking for acid stain formulas and can't find them, you aren't looking hard enough. There are books =>
on ebay and thru the search engines. They are not cheap, but hey, you are asking for a short cut.
Johnny Brown
[returning]
- Memphis, Tennessee
---
(you are on the 1st page of the thread) Next page >
---