60,000 Q&A topics -- Education, Aloha, & Fun
topic 2450
Chrome Removal
1998
I need to remove chrome traces from the inside diameter of a steel housing. This equipment runs in a wood chips handling application. It has been chromed (approx. 10 thous layer) a couple of years ago. The staples and the nails that come with the wood chips scraped most of the chrome, but grinding what's left would be time consuming and expensive. Question: is there any OTHER WAY, for example chemically, to remove the chrome without damaging the steel? I hear that the Hydrochloric Acid would do the job, but I'm not sure in what concentration and for how long I'd have to immerse the housing in the acid bath. If anyone has ever had a similar situation, would you please share the conclusions? Thanks.
Ted Tender
---
1998

If you are equipped safety wise to handle dilute hydrochloric acid which is corrosive, gasses, etc., then commercially available Muriatic Acid is the dilute form of hydrochloric acid which will work just fine. Leave it in the acid until it stops bubbling. However, since the surface of the raw steel will be activated it will immediately start to flash rust upon removal from the acid and will require some sort of rust preventative treatment such as oil, replate etc. Also, you will have to dispose of the chrome containing acid which will require pH adjustment, removal of the dissolved chrome and a wastewater permit! As you can tell this is not as easy as one might think at first blush. Your best bet is to find your nearest friendly plating shop which routinely does this sort of thing, and pay them to strip it. They can also replate with chrome, electroless nickel or some such and you'll be good to go for a few more years.

Ward Barafer CEF




---

1998

There are a couple of ways you can go here. First, I would not recommend HCl. Considering you have areas which are plated and others are not, chances are you are going to etch or damage the areas which are not plated.

The alternative I would recommend is to strip the plating with reverse current at about 1 amp/sq in in a chromic acid solution at 130 °FF. You can strip approximately 2 mils/hour and you will not damage the part as long as you check it periodically. Do keep a close eye on it though because if you let it continue to strip after the plating has been removed you will damage the steel.

The safest but slowest method would be to use 6 oz/gal of NaOH at 90 °F. You can strip at 4-6 volts and the part will not etch. Expect this technique to strip approximately .5 mil/hour but it is by far the safest method.

I have stripped literally thousands of hydraulic cylinders and piston rods with all types of steel and hardened steel using the chromic acid method with absolutely no problems. Good luck!




Daryl Spindler

, CEF




decorative nickel-chrome plating - Greenbrier, Tennessee




---
2007
Hi, I'm Alfredo , I want to remove chrome from pieces ... the pieces are too small and it can not be sanded very well for just paint, I want to paint it of black after the chrome , someone can tell me how can I remove the chrome totally ? , I know I do not need to remove chrome for paint it , but it will need to sand it before apply the paint , and that is no possible because they are a little small and they have a lot of nooks and crannies.
Alfredo Ventura
hobbyist - SLP, Mexico
---
2007
Although you can't reach the crannies with sandpaper, Alfredo, you probably can sandblast them. If you must remove the chrome chemically, it is best to take these small parts to a plating shop where the operators have already received hands-on safety training, and they will have vats of all of the necessary chemicals. You have not said what the items are made from, so it is difficult for anyone to tell you what will dissolve chrome but not dissolve whatever the pieces are made of. Good luck.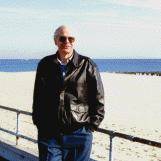 Ted Mooney, P.E.
finishing.com - Pine Beach, New Jersey
Striving to live Aloha
---
September 16, 2013
Q. Good morning. My name is Imran. My question is how to remove chrome from back side of the mirror. Thanks.
IMRAN HAIDER
- Islamabad, Pakistan
---
September 2013
A. Hi cousin Imran. There is no chrome on the back of mirrors. The reflective surface on the back of mirrors is silver, so it involves different removal techniques than chrome. Please see letter 18676, "How to Antique a Mirror", for a discussion of removing the silver from the back of mirrors.
Regards,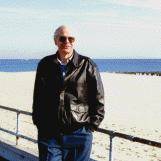 Ted Mooney, P.E.
finishing.com - Pine Beach, New Jersey
Striving to live Aloha