Education, Aloha, & Fun
A roundtable with 60,000 topics and a seat for you
topic 23481
Polished Aluminum Clearcoat Secret
A discussion started in 2003 but continuing through 2020
2003
Q. I am inquiring about polished aluminum, specifically the polished engine case pieces of 1970s motorcycles. I like to fix up these bikes as a hobby. My problem is identifying the clearcoat applied to these polished aluminum pieces. The clearcoat is so unobtrusive that a lot of enthusiasts do not realize it is there. In some cases the original Japanese factory applied clearcoat has turned to a yellowish color. Commercially available "Aluminum Clearcoat" products have proven unsatisfactory. What is the secret to coating polished aluminum with an extremely clear, long lasting protective application?
Many thanks,
Michael Waugh
- Decatur, Alabama
---
2006
Q. I am trying to find the best way to keep the aluminum parts on my motorcycle their mirror finish a long time and make them EASY to clean. I have tried many different things and I'm now ready to do whatever it takes to make them look show quality but very easy to maintain. I have heard of people using UV resistant clear coats. Any recommendations?
Joe Mergl
polisher - New Jersey
---
---
2005
Q. We are using aluminum electrodes for electrical conductivity in instruments. Now we use it with buffing.we get the shine , but it does not remain constant and goes very bad soon. Kindly guide how to make aluminum electrodes mirror finish and long lasting.
Prashant kulkarni
Electronic Instuments - Nasik, Maharashtra, India
---
---
Will chromate conversion coating stop black spots on powder coated sanded aluminum?
June 13, 2014
Q. I have a 6061 aluminum extrusion that we are sanding and applying a clear powder coat to, It looks as if sometimes the heat from the powder coat oven bakes something out of the extrusion and leaves black spots under the clear coat. Would Alodine help seal the part and stop this?
Jeff Hodgson
precision manufacturing - Champaign Illinois
---
---
December 12, 2014
Q. I have built a teardrop trailer and clad it with sheet aluminium. I wish to apply a clear coat to the surface and need advice. Thanks.
Ken Howes
- Windhoek Namibia
---
---
May 25, 2018
Q. I am Restoring a 1996 Cannondale R500 bicycles All Bare Aluminum. I polished it with Mother's Aluminum Chrome polish. But I want to protect this almost Mirror Finish with Clear Coat on a flexible frame. Is it possible?
Kelly Chipper
- Islip, New York, USA
---
---
Conversion coating aluminum with a mirror finish
May 13, 2020
-- this entry appended to this thread by editor in lieu of spawning a duplicative thread
Q. I have an aluminum component that has a specific surface with a mirror finish. I want to know if Mil-DTL-5541 [link is to free spec at Defense Logistics Agency, dla.mil] can be applied on this surface or do I need instruct to mask to preserve the mirror finish.
Fernando Ortiz
- Plano, Texas
---
May 2020
A. Hi Fernando. I am not personally familiar with clear chromating of aluminum being used to try to maintain its shine (which is not to say it won't work to some degree).

But it seems to me that the main issue is that a mirror finish is not going to last long without some type of preservative anyway because aluminum oxidizes instantly and fades quickly unless you are describing a component for high vacuum application or enclosed in an inert atmosphere. Must the surface remain electrically conductive? Because the usual way to preserve a mirror finish, done on countless millions of reflectors, is a thin layer of anodizing -- but that's non-conductive. You can see that we have added your question to a thread which covers others methods like clear coats, etc. Good luck.
... but please do me the favor of describing what the component in question is, and where it is used, because as soon as the questions become abstract, and the replies therefore have to involve a half dozen ifs-ands-&-buts, it makes for more work than most readers want so they don't reply, and it tends to end the discussion :-)
Regards,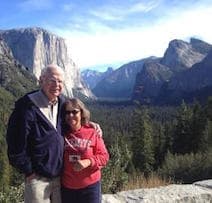 Ted Mooney, P.E. RET
finishing.com - Pine Beach, New Jersey
Aloha -- an idea worth spreading
---
May 13, 2020
Q. Ted,
Thank you for responding. The parts in question are wave guides used in an antenna. There are two different components with two raised mating surfaces both having a mirror finish. Both components are mated and the mirrored surfaces produce a seal for the internal channel. The two surfaces need to remain electrically conductive.
Fernando Ortiz
- Plano, Texas
---
---
August 12, 2020
Q. We are required final clear coat for our aluminium die casting components. Right now we are using steel shot blasting process after die casting components.
Viney Singal
- New Delhi & India
---
---
October 23, 2020
Q. I am a professional sculptor and currently working on a large outdoor cast aluminum sculpture from a 356 aluminum alloy welded together. The customer wants the sculpture to be brushed and coated with at least a 3-year warranty on the finish. My thought was to clean the surface with Alodine 1201 then spray with a 2-part ever clear polyurethane product. Not sure if this will meet the warranty specifications or not. I have never used Alodine but have used the polyurethane over patinaed pieces with success. I am not sure if Alodine will affect the burnished finish. The final coat must be close to clear and durable for all seasons.
Thomas Wargin
Sculptor - Menomonee Falls Wisconsin USA
----
Ed. note: For additional situations, options, and opinions please see also:
• Thread 21693, "Sealing Aluminum to prevent oxidation"