Where the world gathers for
plating, anodizing, & finishing Q&As since 1989
-----
Sealing Aluminum to prevent oxidation?
April 27, 2021
Q. Hello...
I fabricate complex frames for towing very sensitive magnetic sensors through the sea. I predominantly use aluminium as it's broadly non -agnetic. The frames that I build have to be very precisely aligned prior to being welded into place. Prior to jigging these parts up I need to clean the aluminium of unwanted anodizing and Aluminium scale (corrosion surface)
It sometimes takes weeks between jigging up these parts and having them welded.
Can anyone advise me of a simple way to seal the aluminium after cleaning the parts and prior to jigging the parts up and having them welded.
I cannot leave it to the welding company to jig the parts up as a fraction of a degree of error makes my frame hydrodynamically unstable.
Tom Nicols
- Leighton Buzzard, UK
---
May 5, 2021
Using trivalent chromate should solve the problem and give you enough protection before your processing. I know of 3 -4 companies who make one.
adv.
If you send me an email I will send over that info.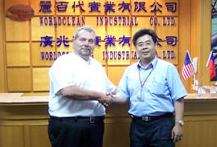 Drew Nosti, CEF
Anodize USA

Ladson, South Carolina

---
---
---
Previous closely related Q&A's, oldest first:
2003
Q. I am a manufacturer of custom machined aluminum parts, both polished and brushed aluminum, and I would like to know the most economical way to prevent oxidization and keep a long lasting finish on the product. All of the parts that I make are for automotive detail/finishing for either engine compartments or interior such as radio trim pieces, speaker grilles, sill plates, radiator covers, etc.
Kyle Williams
- Omaha, Nebraska, United States
---
2003
A. Hello, Kyle. The two common alternative approaches would be anodizing or clear coating (which in turn can be one part or two-part, applied by spray or brush, or a powder coating). They are all rather different, and it may depend a bit on the look you want as well.

Multiple approaches exist because there is no one best approach for all conditions. It may be that anodizing is appropriate for some of the parts and different types of clear coating for the others ... but since you asked for "most economical", a one-part spray-on or brush-on clearcoat will surely win by that measure.

Good luck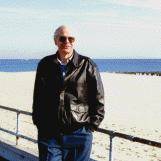 Ted Mooney
, P.E.
Striving to live Aloha
finishing.com - Pine Beach, New Jersey
---
2003
A. I've been using a spray clear coating on architectural aluminum for 2 decades with wonderful results.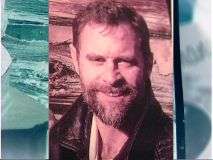 Bruce Smith
metal refinisher - Hayward, Wisconsin, United States
---
---
2006
Q. Please tell me more about chemical that can be used for sealing of aluminum material.
Thanks.
Nguyen Thanh Tung
- Ho Chi Minh City, Vietnam
---
May 30, 2008
Q. How can I find the spray on sealer for Aluminum?

Thanks Rob
Robert Stout
- Embudo, New Mexico, USA
---
May 2008
A. Hello, Nguyen, Hello, Robert.

One-part clear coats for aluminum are available from many sources including Everbrite [a finishing.com supporting advertiser]. Two-part clear coats are available as "automotive clear coat"; these cure by chemical reaction (like epoxy) rather than by drying, so they typically use professional spray equipment, but they can apparently be done with specialized aerosol cans which spray both components at once, although I can't comment on how well this product works or doesn't.

Good luck.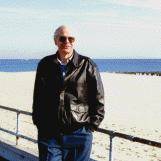 Ted Mooney
, P.E.
Striving to live Aloha
finishing.com - Pine Beach, New Jersey
---
November 17, 2010
Q. What clear topcoat (brand) is best to protect brushed aluminum? I have used Rolite Premium polish and sealant that wipes on and off with some success, but I want to retain that bare, metallic look so am looking for the optimum sealant/protection.
Tom Pope
Finisher - Clearwater, Florida, USA
---
November 16, 2010
A. Hi, Tom. You wouldn't believe the number of postings we've received where the URL proved that a "satisfied customer" was actually a hawker from the supplier he was recommending :-(
Sorry, but we only talk technical issues here, like technologies and types of clearcoats, not specific brands (why?) :-)
But Everbrite [a finishing.com supporting advertiser] is certainly a reputable brand.
Regards,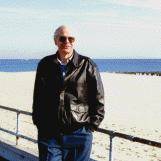 Ted Mooney
, P.E.
Striving to live Aloha
finishing.com - Pine Beach, New Jersey
---
January 18, 2012
Q. What can I use for sealing edges of anodized aluminum weldment? I'm trying to seal the unwelded portion. Corrosion is starting to leach out. Clear or dark gray caulking sealant?
Armando amoranto
- Seattle, Washington usa
---
January 20, 2012
A. Hi, Armando. The best surface protection would probably be chromate conversion coating followed by a 2-component or powder coated clearcoat on any surface that isn't anodized.
But when you mention caulk, it sounds like you are talking about a capillary crevice, such as between two sheets in a stack. Sealing in the remnants of acid doesn't sound promising to me, but better rinsing during the anodizing process (hot & cold, and including a dilute nitric acid or sodium bicarbonate dip) usually helps. Alternately, sealing the parts with an anaerobic adhesive before anodizing may work too. Good luck.
Regards,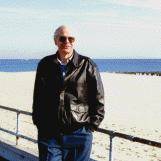 Ted Mooney
, P.E.
Striving to live Aloha
finishing.com - Pine Beach, New Jersey
---
May 19, 2016
Q. What would you recommend for cast/extruded aluminum materials, to protect the powder coating from oxidation or fading?
Paulena Jaks
- Toronto, Ontario, Canada
A. Hi Paulena. Are you saying a clear coat is fading, or are you moving the discussion from clear coats to colored powder coating? In any case the substrates must be properly pretreated before powder coating, which probably means a chromate process or tri-chrome process (please see MIL-DTL-5541 [affil. link or DLA] for this). Then a polyester powder coating rated for UV resistance -- this is crucial.


(what a difference UV inhibition makes)
If you can offer details of your situation, you can probably get specifically targeted advice rather than just truisms :-)
Luck & Regards,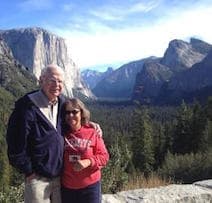 Ted Mooney
, P.E. RET
Striving to live Aloha
finishing.com - Pine Beach, New Jersey
---
June 5, 2016

Just saying thanks for the info. It really helped.
Dale Semones
- Mechanicsville Virginia USA
---
---
July 6, 2016
Q. Hi. Just read your responses to the clear coating of aluminum.
I am working on restoring lawn chairs which have tubular aluminum legs and arms. Some I am replacing while others will be re-used. Some of those have marks, grime, pits and stains. I have burnished with 000 steel wool. Is there any recommendations for a layperson? I was wondering if a 'dry lube' could work but would prefer a clear coat?

Your thoughts?

Mike
Mike Prokop
- Cleveland Hts, Ohio
---
August 11, 2016
Q. Please advise if there is a product to seal painted aluminum soffit to slow or stop the growth of mildew. I really don't understand what is happening, on the front of my garage, one side of the soffit is clear of mildew but at the seam it starts to mildew and follows that piece the rest of the way across. there are other places that do the same thing. Looking for a solution and thank you for any light you can shed on the subject.
dee moore
- savannah, Georgia USA
---
February 5, 2017
A. Dee,
Your paint supplier can sell you specialty primers and paints designed for this particular problem. A couple of ideas: Check gutters and moisture sources to be sure excessive moisture is not affecting the problem areas. Frequent power washing and scrubbing may be needed. Mildew hates hot dry sunlight so maybe it's time to trim some tree limbs.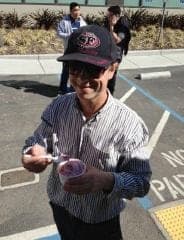 Blake Kneedler
Feather Hollow Eng. - Stockton, California
---
December 20, 2016
Q. Hi,
I recently polished the wheels and front forks, etc., on my 1998 Honda F6 motorcycle and wanted to protect the shine and more so to stop oxidation. The original aluminum was protected by a clear coat which the manufacturer applied. Can I apply a one or two part clear onto the parts? Will it adhere. I have spray equipment.
Raymond Crosbie
- Galway, Ireland
---
Repairing oxidation (and protecting) aluminum garden stools
February 27, 2017
Q. Hi,

I recently purchased these aluminum garden stools for outdoors .
after a few days in the rain, they oxidized and have spots all over them! :(
I didn't exactly think that one through, as there has been a lot of rain in my area recently.

I purchased Star brite Aluminum Cleaner, which I noticed has sulfuric acid in it.

My questions...
- will Star brite (I hope) repair the oxidation?
- after removing the damage from oxidation, I'd like to protect it from further incidents.
I'm planning to use Rust Oleum 280702 American Accents Ultra Cover 2X Spray Paint, Gloss Clear by Rust-Oleum to seal it. Will this work well to protect it during rain, and from oxidizing?

Should I polish it before I seal it, say with Mothers Mag & Aluminum Polish?

Thank you for your help! :-D
Laura
Laura Im
- Huntington Beach, California
---
---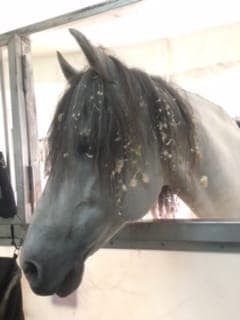 July 29, 2017
Q. I work for a group that travels with horses. Several stalls are partially aluminum and wham the horses run on them (scratching themselves) they tend to get aluminum dust stains. This is lousy before a show on white horses.
What would be a suggestion to safely seal the stalls?
Safe for the animals in case they lick it.
Thank you so much.
Sandra Dodge
Odysseo - Portland, Oregon USA
---
---
Clearcoat for deeply brushed aluminum
May 1, 2018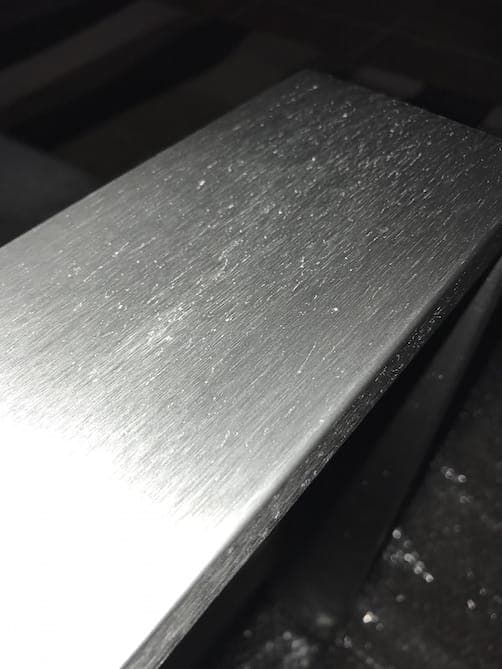 Q. I am trying to put a protective sealant on some aluminum patio furniture. It is a brushed aluminum, but with a very deep grain. I bought Everbrite ProtectaClear for the application. This is actually the third time I've used their products. I have always had good success with them. But this time when it dried there is a definite roughness which, even with light strokes, causes it to flake off. Previous applications were on smooth metals without a grain.

I followed the directions, cleaning off the new metal with denatured alcohol and then applied two coats with over a 1 hour drying time in between.

I believe the grain of the brushed aluminum is so deep that as it dries between the peaks and valleys it is causing this easily flaking result.

I am going to remove it with Xylene as per their website's recommendations. Will do a test spot to make sure it doesn't discolor the aluminum.

Any recommendations on either how to improve this application or do I need a thicker type of coating? One that would level out over the grain. Like a shellac for metal, if that exists. Would a spray on clear coating do better?

Any help would be appreciated.
Sashi Wettimuny
- Staten Island, New York, USA
---
---
May 11, 2018
Q. I am building a hotrod, I'm doing fine with brushing and polishing all the aluminum parts. Now I need a clear finish that will withstand some heat. Any ideas?
Ron Corrigan
Retired - Holden, Missouri, USA
---
---
July 12, 2018
Q. I bought a highly polished aluminum propeller blade that I would like to install outside as a garden sculpture. What product will protect this from weatherization? A company recommended Protectaclear - would this work, and if so, can it be applied directly to the object without any advance surface preparation?
Anne McLane
- Rochester New York USA
---
July 2018
A. Hi Anne. We don't post recommendations of one proprietary product over another (why?)
But, yes, Protectaclear from Everbrite [a finishing.com supporting advertiser] is a reputable product for the purpose. It would be unusual if your item were completely free of dirt and fingerprints; it probably should be lightly scrubbed with dish detergent before coating. Good luck.
Regards,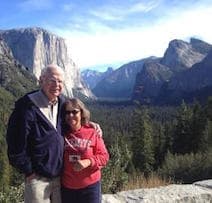 Ted Mooney
, P.E. RET
Striving to live Aloha
finishing.com - Pine Beach, New Jersey
---
---
April 7, 2019

Lionfish
Q. Hi everyone!
I make a polespear for lionfish out of type 6061 1/2" aluminum tubing and need to find a decent clearcoat for these shafts after bright polishing. Suggestions?

Keep in mind they are exposed to a lot of salt water and sunshine!
I'd love to hear any suggestions!
W
Walt Deelman
- Sidney BC Canada
---
April 13, 2019
A. Aluminum should not be in autoclave tanks, automobile bumpers, or anywhere near salt water -- use stainless steel tubing.

Robert H Probert
Robert H Probert Technical Services

Garner, North Carolina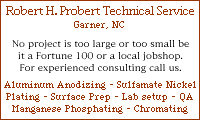 ---
April 13, 2019
Q. Sir.
With all due respect there are dozens of aluminium boat manufacturers in the Pacific northwest these days! I am using the same grade metal in my product. Surely someone has a more positive response to my question! Thanks though ...
W
Walt Deelman
[returning]
- Sidney BC Canada
---
April 2019
A. Hi Walt. If you go with aluminum, the best approach would be full proper pretreatment including alkaline cleaning, etch, de-smut, and MIL-DTL-5541 [affil. link or DLA] chromate conversion coating followed by 2-part epoxy coating or other coating which relies on 'curing' rather than 'drying' (UV cured, powder coating, etc.)

Full mirror appearance may not be compatible with sufficient corrosion resistance, but you could try a single-component clearcoat like Everbrite [a finishing.com supporting advertiser] or a 2-part automotive clearcoat, with or without the chromate, and see if you are satisfied with either. Other readers are encouraged to suggest types and technologies of clearcoats or other corrosion resisting treatments, but there are dozens if not hundreds of individual brands and we cannot post testimonials to any specific brand or supplier (why?). Good luck.

Economics, weight, appearance and other factors may well demand that this product be made of aluminum! Still, Robert Probert is an internationally known expert on aluminum finishing. Finishing.com alone has sold well over 600 copies of his book without even a single return request -- so other readers considering tubular products for salt water use may find his response quite valuable even if it's not a positive one for you :-)
Regards,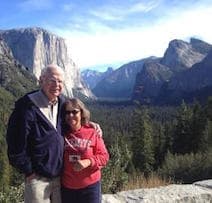 Ted Mooney
, P.E. RET
Striving to live Aloha
finishing.com - Pine Beach, New Jersey
---
April 13, 2019
Q. That is all very helpful information!
You are right about economics and weight in regards to the polespears we're making. They are lightweight and fast which is what our customers appreciate.
And yes a single component clearcoat suits us better for economic and time constraint/production reasons. We currently use a product called 'sharkhyde' that does the job but I wonder if there is a better one to try?
I will look into Everbrite as you suggested.

Thank you gentlemen!
W
Walt Deelman
[returning]
- Sidney BC Canada
---
April 2019
A. You're welcome, Walt, and best of luck! I linked above to te reasons (why) we don't compare brands & proprietary products in this forum, but just consider ...
... if I said our supporting advertiser's product was better than the brand you named would you & readers believe me or would you say we have vested interest?
... if I said their product wasn't as good, how could we ever have advertisers to make the site possible :-)

Sorry, there's no solution except no brand comparisons :-(
Regards,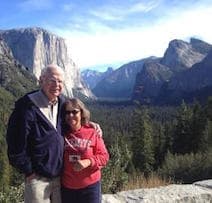 Ted Mooney
, P.E. RET
Striving to live Aloha
finishing.com - Pine Beach, New Jersey
---
April 16, 2019
adv.
It is possible to anodize aluminum to what looks like ceramic or glass, super strong and corrosion resistant layer. It will definitely stand salt water conditions. Depending on aluminum alloy composition, the color can be glass-white, blue or greenish. The average thickness is 30-50 microns. See images attached.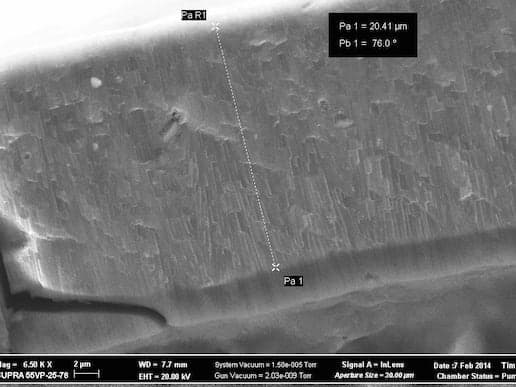 (thickness of ceramic anodizing)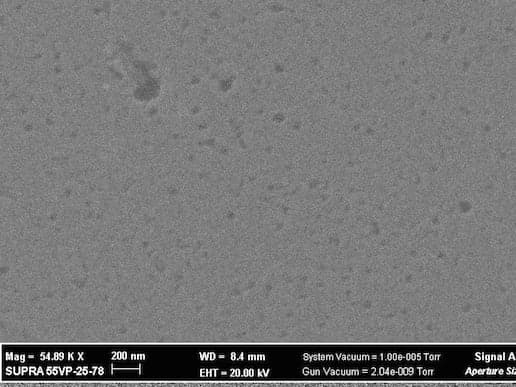 (pores)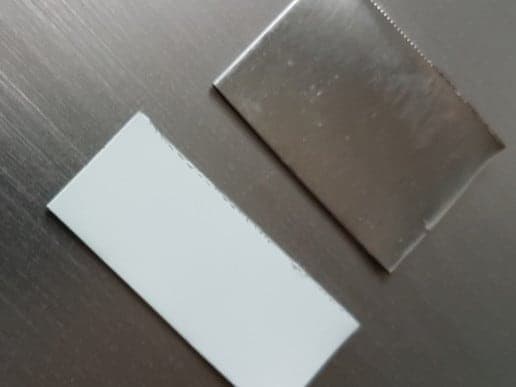 Contact me for samples testing.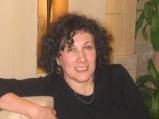 Anna Berkovich
Russamer Lab

Pittsburgh, Pennsylvania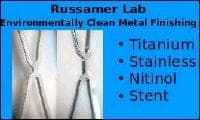 ---
April 16, 2019

Thank you Anna!
That is definitely something we'll consider down the road.
I appreciate the advice!
Walt
Walt Deelman
[returning]
- Sidney BC Canada
---
---
June 19, 2019
Q. I have a cast aluminum fountain which all the paint has flaked off due to corrosion underneath. How would I refinish this so the corrosion does not occur again?
Georgia Arriola
- Tamuning Guam
---
June 2019
A. Hi Georgia. You should sand it as smooth as practical to reduce the number and depth of pits. Then, if you are an industrially qualified applicator, you should do cleaning and chromating (Alodine). If not, you can apply rust-inhibitor -- this is designed for steel, not aluminum, but it will at least etch the aluminum. Then you can apply a primer made for aluminum, and then top coats of whatever color and gloss you prefer. Good luck.
Regards,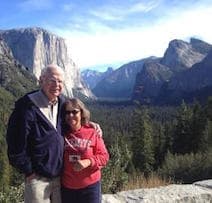 Ted Mooney
, P.E. RET
Striving to live Aloha
finishing.com - Pine Beach, New Jersey
---
---
October 11, 2020
Q. Hello everyone; I am a retired electrician who now shows and drag races a 1970 Olds 442.I recently put new aluminum heads on the engine and coated them with Sharkhide to keep them looking good.That unfortunately did not do the trick because of the fuel and oil that gets on them. Now I am looking for another way to keep the aluminum looking fresh, that won't yellow? I cleaned them with lacquer thinner and a brush but I could use something else because the engine is out of the car and partially disassembled right now. Soap and water would not be out of the question. Any suggestions or help will be greatly appreciated!
Charles McCann
- Davison, Michigan
---
October 2020
A. Hi Charles. We don't comment on brands or sources here, but as for types it would seem that a two-part automotive clearcoat would be more robust than a single-part one; and fuel & oil don't seem to be a major issue for automotive clearcoat.
Luck & Regards,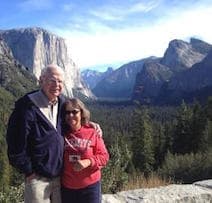 Ted Mooney
, P.E. RET
Striving to live Aloha
finishing.com - Pine Beach, New Jersey
----
Ed. note: For additional situations, options, and opinions please see:
• Thread 23481, "Polished Aluminum Clearcoat Secret"