Where the world gathers for
plating, anodizing, & finishing Q&As since 1989
-----
Need general information!
2003
Hello, My company is thinking about getting involved in Electroless Nickel Plating, but no one here really knows too much about it. We have been making parts, but always shipped them out to get them plated, and we feel, if we can set up an operation on the floor, we would be able to save more money, a.k.a., make more money.

A few of the top management have been looking it over, and have provided me with little information about some of the chemicals used and machinery. I was wondering if anyone knew of some good sites to look at the describe nickel plating pretty well. Doesn't have to be very in depth, we just need an idea of what we want to get into. I know there are many books out there, but they don't want to invest hundreds or even thousands into a book, and decide not to build an area for this. Again, the web site doesn't have to have a step by step process of nickel plating (which would be nice though) but something to look at with some helpful information. Thanks, Chris W., Safety Director Assistant
Chris W.
[last name deleted for privacy by Editor]
- Barberton, Ohio, United States of America
---
2003
Chris, check out metalfinishing.com. It used to be free and they had their guidebook on line. Several good articles that will give you most of what you are looking for. If not, it is free with a subscription to Metal Finishing. This is a must have book for the floor as well as management. Figure out what you want your EN to do as there are many options, on what base metal, thickness desired the square feet of metal to be processed (an educated wild guess will do) and contact several of the vendors of EN asking for operations sheets, prices and any other information that might help. Most will respond if you send the information recommended. Then, get with your local and state EPA and find out what they will require. To translate this to English, you probably will need a consultant. EN is not difficult if you are properly set up and trained. The problems arise when something fails. Probably your biggest problem is keeping the environmental folks happy. Their fines can be massive for what will appear to be minor to you.
James Watts
- Navarre, Florida
Ed. note: The Metal Finishing Guidebook was available as an on-line reference for only a short while.
---
2003
James, I want to thank you for your input. I looked on their web site, but couldn't find an online guidebook. I am thinking of getting a subscription to their magazine, which the guidebook comes with. I sent them an email about it, so waiting for their reply. Yeah, I know the EPA will be all over us all the time, but that is expected. But again, I want to thank you, you have opened up another path for me to look into. Thanks!
Chris W
[last name deleted for privacy by Editor]
- Barberton, Ohio
---
2003
I don't understand how your boss is looking at this project but it seems that your company has very little or no background in plating. You say they don't want to spend on good quality books? Excuse me, but I disagree in that EN is not that difficult. The list of possible problems and remedies for EN plating in my metal finishing handbook is one of the largest. Also, this a relatively new process (invented in the 50's) compared with for instance, chrome, electronickel, or copper, and as you already found out, there are very few people around with deep understanding of what happens in an electroless solution. I doubt with this approach of internet search your company will end up saving any money. Hire a consultant.
Guillermo Marrufo
Monterrey, NL, Mexico
---
2003
Hi Guillermo,

I think that his approach at this point of the game is not all that bad. They are at a very preliminary stage and are looking for general knowledge. Hopefully they will look at some of the other chapters like waste treatment, containment, exhaust, fume scrubbers, fixturing and etc.

I started out with zero knowledge of EN, but by reading low cost material and asking lots and lots of questions was able to build and run an EN line by following the instructions exactly. After I left, they were too busy to follow their training and had all sorts of problems including burning the tank twice. If a part is properly cleaned and activated, the line maintained and operated IAW the ops sheets, the plating is nearly idiot proof. There are difficult metals to plate, but that is probably not the case here.

Before they get around to buy, install and operate an EN line, then they will need to hire a qualified person and possibly a consultant.
James Watts
- Navarre, Florida
---
2003
Guillermo, my company has no experience is plating. What we make are yokes for transmissions in cars. When we need them plated, we send them out to another company to plate them. That is the extra expense they want to get rid of. If we can do it ourselves, it will be cheaper.

I didn't say we wouldn't invest in a book, but they wanted me to get as much information as I can, so they will have a stronger push for EN plating. Basically, if I don't find a good enough reason not to plate, then they will start investing in books. They just wanted me to take a shot at the internet to see what I can come up with. Just jumping into things isn't the way to go (personal opinion). I like to search all options first before having to invest in something we may not want to take any further. As James has pointed out, there is at least one good web page for this kind of stuff, and a yearly investment of $25 to get a "much needed guidebook on metal finishing", as many say, is better off just sit around collecting dust. And I am sure, if we do decide to go with this plating operation, we will hire a consultant. Really, I was looking for information, I didn't post on here to get criticized, so why did you respond? Bored?
Chris W
- Barberton , Ohio
---
2003
Chris, it is the nature of the WWW that many millions of pages of info are suddenly available and most people do not read our instructions (I probably wouldn't either).

But I'll note again that this is rather like "Dear Abby" or "Hints from Heloise" -- it's not primarily for the benefit of the original inquirer but for the benefit of the readership. So, whenever anyone posts anything, they are "running it up the flagpole". As such, responses like Guillermo's are not criticisms of your company, but responses to an idea that people have publicly gathered around to examine.

Guillermo has thoughtfully helped hundreds of inquirers, and thousands of readers. James and you are perfectly welcome to hold a different opinion than Guillermo. But I agree with him that lack of resources is a major problem, and there is no economic model that permits free consulting or the equivalent of books to appear on internet sites (which is surely why the on-line version of the Metal Finishing Guidebook is off-line now that they've thought about it).

This is for the public, not you personally: 40 years in the industry, including 25 years of consulting engineering to the plating industry for hundreds of clients has convinced me that the consultant is virtually always called in too late to be of maximum value. The early decisions and early choices are the critical ones; the consultant usually isn't called until the client realizes he doesn't understand the fine details and can't bring it in for a landing. But it is the consultant's broad view of the landscape which is his most valuable asset. I believe James Watts is in error this time and Guillermo is right: hire a consultant at the earliest stage of the investigation. Good luck.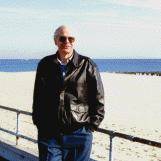 Ted Mooney
, P.E.
Striving to live Aloha
finishing.com - Pine Beach, New Jersey
---
2003
Ted,
I don't want to start an argument or anything, but I feel I should reply to you. I know this is an open forum, and I understand how forums work and I wouldn't be posting here for a consultant to read and tell me what I need to do. All I wanted it some helpful web sites that could get me started, and James replied with one. An excellent one at that. Then Guillermo responded with no help at all. None whatsoever, but to pretty much laugh at me for saying we didn't want to invest in a book yet (at least that is how I took it). I am sure he has helped many many people here and that is excellent. To find supporters like that is great and very helpful, but I don't think he helped me at all and I questioned him why he even responded because I didn't ask for anything of the sort. Just sounds like a waste of time to respond in such a way. I am sorry to you and to Guillermo if I took his response in a different way than what was meant.
Chris W.
- Barberton, Ohio
---
2003
I don't blame you for taking offense, Chris; I might have as well; it probably could have been worded more diplomatically. Although Guillermo writes English very well, it is his second language; if it seemed like he was ridiculing, I apologize and I'm sure he does to.

But consider this example: we get at least two or three requests every week from hobbyists wanting to know how to chrome dip in their garage. This is a horrible idea and totally illegal but they don't know it. All of the 'regular readers' here tell the writers to reconsider instead of answering their questions. It is necessary that we do so; we would be failing in a public obligation if we didn't.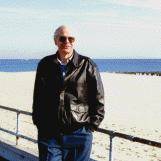 Ted Mooney
, P.E.
Striving to live Aloha
finishing.com - Pine Beach, New Jersey
---
2003
Ted, I think I understand your side better now, thanks. I do understand the number of people that come here and post questions. Whether or not I agree with some of your methods of replying, such as telling some to reconsider is just a personal opinion. But, it has proven to be effective, since you do get numerous amounts of posts. I also want to thank you for having a web site like this. I think it was a great idea and I am sure it has helped many people, including myself. And thanks to all that have replied..
Chris W.
- Barberton, Ohio
---
2003
Chris,

As James and many other, I also started plating w/o hiring a consultant. Fourteen years ago I took the required course, got a certificate as brush plater and became the rep in Mexico for a company in California. Then, 9 years ago, I tried to start EN plating through the help of personnel from local branches of international EN vendors. Like you, I also found they didn't really knew very much about it (too new for them). I lost considerable amounts of time, money and more important, image (I also burned a tank). Decided to buy a couple of excellent books and studied them for months. By that time (pure luck!) I was invited to take a theoretical and practical course in EN by one of the men with deeper knowledge in composite EN plating in the world. Then, another course in electroforming in San Diego sponsored by the Nickel Development Institute. The rest on my own with the help of books. I'm not saying searching the internet or asking friends is useless but when the resources are limited to hire a professional, studying good books can be invaluable. On the other hand, a wealthy and established company like yours, wishing to expand activities with a project for important savings ahead, should consider hiring a consultant, specially in the USA, where environmental issues have become so meaningful as to account for more than half of the total investment and liabilities far beyond that. Thanks to Ted, hi to James and my excuses to you, I didn't mean to offend.
Guillermo Marrufo
Monterrey, NL, Mexico
---
2003
Guillermo,

I do not think that excuses or apologies are needed. You called it as you read and understood the letter. I personally found nothing offensive in your reply. A bit strong, but I certainly have done far worse over the years.

As a history side note, I did have the advantage of being a chemist and having attended the AESF CEF course. That with 3 magazines, the guidebook and a handful of operations sheets, it did go well for me. Much later I had the privilege of listening for about an hour to a conversation on EN between the 4 biggest names in EN. Hospitality suites were worth more than SUR-FIN was.
James Watts
- Navarre, Florida
---
2003
Guillermo,

I appreciate the reply. I am sorry for getting so defensive before, I now know what you meant and thanks for the info. I have passed on the idea of others like yourself saying to hire a consultant and buy some books. Thanks again to you and everyone else!
Chris W.
- Barberton
---
2003
I would suggest you to contact some chemical supplier who would be most happy to provide you the know-how to do EN coating. Experience told me it is the best and most practical way.
Julia Chow
- China
---
That's a good point, Julia, and I don't disagree with it. The tech service personnel associated with the plating process suppliers are some of the sharpest people around. Like in anything else, you need to realize that the other guy at the table has vested interests that may extend beyond just helping you, but as a general rule you can get certainly excellent help that way.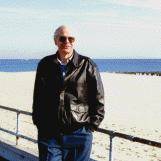 Ted Mooney
, P.E.
Striving to live Aloha
finishing.com - Pine Beach, New Jersey
adv.