Where the world gathers for
plating, anodizing, & finishing Q&As since 1989
"Clear coating brushed steel furniture"
-----
Current posting:
August 23, 2021
Q. Wondering if you can clear coat with a urethane base coat infused to candycoat burnished steel? Any help would be awesome, thanks in advance.
Chris
Christopher McEleney
- Hollis, New Hampshire
---
August 2021
A. Hi Christopher. Sorry, I don't really know what technology it is that usually imparts that candy apple translucence except that it involves a lot of coats. Two things to be concerned about when painting on steel are corrosion resistance and adhesion of the coating. Neither sound promising for a single-coat system on bare steel. It might survive on indoor furniture, but it doesn't sound like it would work well on a car or motorcycle.
Luck & Regards,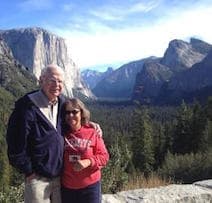 Ted Mooney
, P.E. RET
Striving to live Aloha
finishing.com - Pine Beach, New Jersey
---
---
↓ Closely related postings, oldest first ↓
---
---
2003
Q. I make metal furniture. I am looking for a durable, clear, satin coating that adheres well to bare brushed steel. Any ideas?
James Lapp
- Bow, Washington
---
2003
A. I use DAU75 with DXR80 hardener. It is an acrylic urethane made by PPG. It seems to be working really well on my furniture. I use mild steel tubing.
I've been using acetone Acetone [affil link] to prep the surface, but am looking for something that doesn't leave a residue that I have to buff off with a dry cloth before spraying. This stuff is a little expensive.

I've been paying about $120 for a gallon of the DAU75 alone, then you have to purchase the DXR80 hardener as well.
It works well and leaves a beautiful finish with no wet sanding or follow up at all.
Trent Mitchell
custom steel furniture - Tempe, Arizona
----
Ed. note to our gentle readers: To the extent possible please keep recommendations generic (acrylic urethane) rather than offering brand or sourcing suggestions (why?).
---
2003
! That is really too bad you are paying $120 for a gallon of acrylic urethane.

Best,
Jake Koch
G. J. Nikolas &Co.,Inc.

Bellwood, Illinois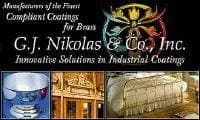 ---
2003
A. I have a bit of experience in clear coating bare steel too. Someone else uses DAU acrylic urethane, not a bad choice. We were introduced to a product POR-15 Glisten [affil link]

It is a coating for custom wheels. It even sticks to polished metals! I don't know if this is a selling point, but it also gets stronger as a finish when exposed to moisture. It is killer stuff. You can buy it in Quarts and it doesn't seem to be too expensive. Good luck!
Kim Burris
custom paint - Farmington, Utah
----
Ed. note: Thanks Trent; thanks Kim.
But we ask future readers to try to restrict their recommendations to application hints and types of product: acrylic, lacquer, epoxy, powder-coat, polyurethane, silicates, etc., rather than recommending specific brands (why?)
---
November 4, 2011
Q. Hi there,

I have been building furniture incorporating cold rolled steel in my designs for some time now. My clients like the look of the steel unpainted so I have been using a spray polyurethane (Minwax) to seal the steel to prevent from rusting. I always clean the steel with methyl hydrate before clearcoating. I have tried to clean up any rust spots with CLR first but it doesn't seem to take the rust out very well at all. I am finding over time that the steel is rusting underneath the clear coat and it is a problem for my clients.
So my question is two-fold:
1. What would you recommend to clean up the rust before clear coating?
2. What would you recommend I use to seal the steel once it is cleaned up?
Thanks for your help.

Brad Farinacci
furniture designer and builder - St. Catharines, ON, Canada
---
2006
A. I've been building Custom Steel Furniture for 10+ years. My work is on the web.

There are 3 key points--
1) prep the steel by sandblasting clean first.
2) polish or Patina the steel, wiping off polishing residue w/ mineral spirits -- keep yer oily, greasy "mits" off-a-da piece!
3) Use an HVLP sprayer on a non-humid day, quickly after polishing or patinating/neutralizing.
Randy Kramer
studio - Chicago, Illinois
---
March 11, 2009
Q. This has nothing to do with furniture but do you think this will work to protect a polished steel motorcycle tank? It's not stainless and I'm terrified of rust. thanks
Asher Coombs
- Pensacola, Florida
---
March 14, 2009
A. Hi, Asher. Unfortunately your concern about rust is not misplaced. A clearcoat is just not enough to protect raw steel from corrosion in outdoor exposure. So after clear coating, make sure no road salt gets on it; dry it whenever practical when it gets wet; and avoid leaving the bike out in the elements to the extent that you can.

Think of what automakers do to try to avoid corrosion: first they dip the steel in molten zinc (galvanizing); then they phosphatize it to minimize galvanic hotspots, prevent undercutting, and provide 'tooth' for the paint; then they electrocoat it with primer to make sure all crevices are covered; then they provide at least one layer of colored spray paint, usually more -- at least 4-5 separate processes before the clearcoat. Skipping those four steps and just doing a clearcoat is far short of enough for tough exposures.

Regards,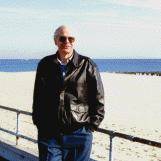 Ted Mooney
, P.E.
Striving to live Aloha
finishing.com - Pine Beach, New Jersey
---
July 6, 2012
Q. This is just a pondering...because I really don't understand the technical chemistry of paint.

But, what I'm curious about is:

If primer and paint do a good job of protecting steel from rust. Then why wouldn't a clear finish of the same sort do just as well... a clear primer followed with a clear finish.

I thought most paint bases were clear to begin with. So, why is clear finish any different than pigmented finish?

Eric
Eric Butler
- St. Louis, Missouri, USA
---
July 6, 2012
A. Hi Eric.
Sorry for the confusion. It's not that a clear finish per se is less corrosion resistant than a pigmented finish. It's that a clear finish, through which Asher wanted to see shiny bare metal, implies that there are no pretreatment layers like galvanneal, phosphatization, and e-coating. And these layers are very useful, especially in highly corrosive situations like motorcycle tanks.
Regards,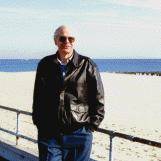 Ted Mooney
, P.E.
Striving to live Aloha
finishing.com - Pine Beach, New Jersey
---
May 19, 2013
Q. I have a wrought iron table that I have removed most of the 5 layers of paint on and was planning to paint it and give as a gift to my sister. She saw it in its raw metal state and loves the look and does not want me to paint it. Is there any clear finish that I can put on it that will keep it from rusting?
Jill Duell
hobbyist - Rochester, New York, USA
---
May 22, 2013
A. Hi Jill. Part of the reason your sister liked it was probably that it is quite unusual. And the reason it is unusual is the limited corrosion resistance of clear coat on bare steel. If you can have it sandblasted, and otherwise follow Randy Kramer's advice (above, on the thread we appended your question to), I suppose you have a shot at sufficient corrosion resistance especially if it's for indoors. Best of luck.
Regards,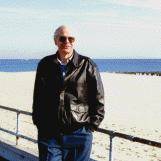 Ted Mooney
, P.E.
Striving to live Aloha
finishing.com - Pine Beach, New Jersey
---
May 29, 2013
Q. I have some stools and a table made from mild steel (square tube) that I want to have finished with a clear finish to protect and prevent rust. I've see a lot of discussions about the various options and the relative rusting risks with a clear finish, all seem to state that the only way to get a good finish is with an appropriate pretreatment. I want to know what possible preparation processes there are and how they would change the color of the steel. I've been told that an iron phosphate treatment would leave the metal a blue/purple color. I'd rather a grey, silver or blackened color to the metal. The surface has all been brushed.

The furniture is for indoor residential use. I would like to get the best finish practical.
Paul Hortiatis
Hobbyist - New York, New York
---
June 2, 2013
A. Hi Paul. Letter 9400, and some other threads on the site, discuss the colors available from phosphatization. But the thing is, these coatings do not put a translucent tinting on your shiny metal, they change the whole look of it to a matte gray or black, and they will probably widely miss the look you are going for. Since this table and chairs will be used indoors, careful reading of this thread, including Randy Kramer's advice, should get you by. Good luck.
Regards,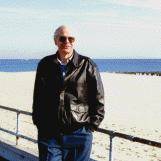 Ted Mooney
, P.E.
Striving to live Aloha
finishing.com - Pine Beach, New Jersey
---
---
January 28, 2015
Q. We have a customer looking for a brushed brass finish on her kitchen counter rail. Unable to find a brushed brass in all the components we need to create the rail, we have opted to try using steel wool to brush polished brass. Over the life of the kitchen, dirty hands are bound to ruin the finish of the brass and I am wondering if the above products would be recommended to protect brushed brass or if there is another method we should look in to. I do not think we would want something that is high gloss and would need the satin/matte finish. Thanks in advance.
Brian Kutz
- basking ridge new jersey us.
---
A. Hi Brian. Brass lacquer is perhaps the best coating for brass because it is made for the purpose, and it is relatively easily removable (with lacquer thinner or acetone). You could speak with a specialist like G.J. Nikolas [a finishing.com supporting advertiser], who probably have matte lacquers.
Regards,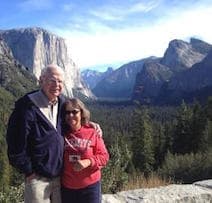 Ted Mooney
, P.E. RET
Striving to live Aloha
finishing.com - Pine Beach, New Jersey
---
October 11, 2015
Q. Hi. I think that you have said that clear coating interior metal is possible, however, I am not exactly sure what product you feel is best. I have metal door frames in a 1939 apartment and want to clear coat them to protect them, but should I use polyurethane, varnish, shellac, lacquer, or something else. I want to brush it on and not spray it on since I cannot do it outside. I thought polyurethane would work best, but the labels always say to be used on wood and does not mention metal. The only product I have found to mention metal is Rustoleum and that only comes in a spray. Your professional input is most appreciated. Thank you.
Vivian B. Frazier
NYC pre-war apartment owner - New York
A. Hi Vivian. Door frames are probably steel. Polyurethane is probably fine, but make sure the steel is spotlessly clean. As alternatives, Everbrite [a finishing.com supporting advertiser] offers a single-component clear coats you can brush on. Two-component clear coats like automotive clearcoat are usually sprayed on, but there is probably no real reason you can't brush them on. They are mixed like epoxy, and harden in a few minutes to a few hours, per the label -- so make sure to use disposable mixing cups and disposable brushes because there's no cleaning them. Good luck.
Regards,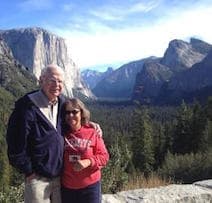 Ted Mooney
, P.E. RET
Striving to live Aloha
finishing.com - Pine Beach, New Jersey
---
---
August 28, 2016
Q. I make lamps out of car parts and was wondering the best way to put a clear coat on the finished product? I want to make sure the parts do not rust or corrode.
Chris Holter
- Rochester, Minnesota USA
A. Hi Chris. As long as they're kept inside in controlled environments (not a bathroom) you can probably get by with any of the suggestions on this page. But when things are used outside counting on a clear coating protecting polished steel from rust isn't realistic. There's a reason that car manufacturers first galvanize their metal, then phosphatize it, then electrocoat it, then spray paint it multiple layers, then clearcoat it.
Luck & Regards,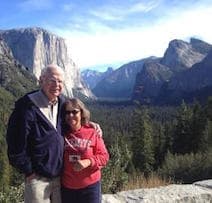 Ted Mooney
, P.E. RET
Striving to live Aloha
finishing.com - Pine Beach, New Jersey
---
---
Clearcoat has Unwanted Rust Colored Tint
August 24, 2018
Q. Hello,

I have a small paying metal art hobby. I do a lot of work that includes clear coats over bare steel. I usually use Rustoleum gloss enamel. It usually work fine ... 99% of the time, in fact. But, occasionally, I get a very mild sheen of what appears to be rust in the paint ... it appears about 10 minutes after applying the paint. Again, very rarely....but even that is too often.

I apologize if this question/description is a bit long but wanted it to be clear and helpful to anyone else wondering.

I live in NJ and it's been very very humid for the past month so, initially, I thought it was one of three things...the metal had absorbed some moisture (sitting in the garage where I do my work) and is trapped in it...or

I was bringing it into the air conditioned house after the back was painted and then take it back outside for another grinding on top and clear coating so possibly the the change in humidity from AC to the outside.

Three...possibly rust or moisture in the paint can...

so those were my initial thoughts ... but yesterday, I bought more steel and the humidity is much lower and I used different cans of paint ... and still got the sheen. It is very mild but visible and not acceptable.

Any helpful input would be great appreciated so I'm not wasting steel or paint.
tom Grieco
self - Delran, New Jersey
---
---
Preparing bare metal for clear coat
October 25, 2018
Q. I would like to clear coat bare metal table legs. Legs are made from new hot rolled steel so they have a layer of oil on them and maybe just one or two surface rust blotches. I was wondering how would I prepare them for a clear coat, I guess that just wiping them with a cloth wouldn't be enough for the coat to stick good but I'm also scared that using some chemicals for oil cleaning would start corrosion process which would just continue under the clear coat since there would be no primer paint on it. The table is for indoors.

Thanks
David Mares
- Novi Sad, Serbia
---
October 2018
A. Hi David. I think the best solution would be sand blasting or glass bead blasting. But if that is not available to you, clean the components with a scrub brush, Pumice [affil link] , and a small amount of detergent then dry them well before applying the clearcoat.
And make sure you keep the table indoors, not on a porch. Good luck.
Regards,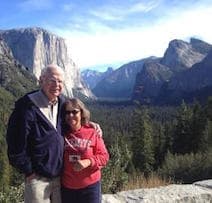 Ted Mooney
, P.E. RET
Striving to live Aloha
finishing.com - Pine Beach, New Jersey
---
October 26, 2018
Q. Thank you very much. Also is sandblasting necessary for brand new steel also?
David Mares
[returning]
- Novi Sad, Serbia
---
October 2018
A. Hi again David. What is necessary is a clean surface free of scale, dirt, and oil. If you can achieve such a clean surface without sandblasting, then blasting is not necessary ... but it is difficult to guess what your steel mill does, what your distributor does, what you do, what delays occur in processing, whether outdoor storage was involved, etc. Try the pumice scrub. Good luck.
Regards,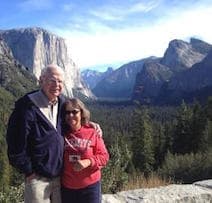 Ted Mooney
, P.E. RET
Striving to live Aloha
finishing.com - Pine Beach, New Jersey
---
December 15, 2018
A. Hello,
I Agree with ted,
you must clean bare steel before coating,
I think metal cleaner easily available in market; you dissolve powder in to hot water and then stir well and dip you article for 1-5 min into this solution and then wash and do electrocoating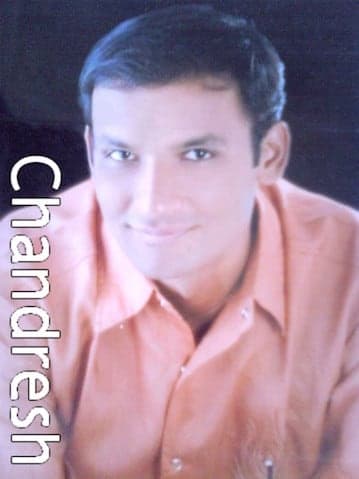 Chandresh Varsani
- RAJKOT, Gujarat, India
---
---
February 23, 2019
Q. Hi there, one quick question -- could be a source for the rust under a clear coat problem? I typically degrease my metalwork thoroughly and then finish wipe with denatured alcohol. Before the clear coat I typically heat the metal with a weed burner or torch and remove the surface moisture. Then I coat the metal with a clear lacquer. Curious to know what you guys think of this? I was told that surface moisture is the source of rust under a good finish.
Zack noble
Metalwork - Nashville Tennessee usa
---
---
Polyurethaning on tin plating without amber discoloration
March 10, 2019
Q. I will be installing new metal unfinished ceiling tiles (tin plating over steel). I will be using OIL BASED clear coat, high gloss polyurethane. Is there a way to avoid the amber tint that seems to be inherent with the oil based poly? Which type brush is best for such metal finishing?
Jeff Pan
-Pennsylvania USA
---
---
July 15, 2021
A. Barring A38 carbon steel 2 inch x 1/8 angle iron I just bought and cut it trying get to final shiny stage. What I am going to use is very tough durable type of epoxy that I have used dozens of three gallon kits before. This is floor concrete epoxy floor so it is like water like self-leveling and only for flat surfaces; designed to self level, so one edge at a time. Takes 5 days to fully harden so project coating takes time. But when hard it is nearly indestructible even to impacts.
I use on wood mostly but it does take skill to work with. I coat end grain wood vertically standing, and smooth runs over a few hours with a silicon spatula. One can add pigment and glitter to it if desired. Some varieties are acid resistant and used in labs. Solvents will NOT remove it when hard, even acid. Xylol/Xylene [affil link] is used for clean up. Note xylene is very dangerous to use and vapors can cause death and are explosive.
Joe Creed
- VANCOUVER, BC