topic 940
Does Gray Phosphate exist?
(2001)
Q. We specify black phosphate finishing for one of our bolt models we use in some products in order to retard corrosion or rust. Our spec indicates that the material must be subject to a 32 hours salt spray test per ASTM B117 [link by ed. to spec at TechStreet] . Salt solution to be 5% by weight.
Recently a new supplier is trying to use something they call "GRAY PHOSPHATE". I've never listed that kind of finishing. Does that really exist? If yes, can anyone tell me about it.
David V
[last name deleted for privacy by Editor]
energy and automation - El Paso, Texas
---
(2001)

A. David,

I believe the black phosphate coating you are referring to is actually a zinc phosphate coating treated with a blacking agent. Antimony salts were commonly used to make the phosphate coating black. Due to environmental concerns about heavy metals, the use of this materials is not as common now as it had been years ago.

It sounds like your supplier is offering a gray phosphate in place of the black material. The gray phosphate could just be the zinc phosphate without the blacking agent. If a gray color is acceptable and the phosphate coating meets your salt spray requirement, it is just a matter of the esthetics.

Roy Nuss




Trevose, Pennsylvania, USA





---

(2001)

A. David:

Yes, there are "gray" phosphates. A calcium modified zinc phosphate will yield a light to dark gray deposit. I seriously doubt that any phosphate will pass a 32 hour 5% salt spray test on bolts that are probably mass finished in a barrel however.

Dan Weaver




- Toccoa, Georgia





---

(2001)

A. David -

Yes, grey phosphate does exist. That is the natural color of a zinc phosphate coating. The black coloring comes from a pre-dip that then colors the phosphate layer over it. Also, the oil applied after the coating will deepen the color. If you only need 32 hours of salt spray protection, you should be able to do that with a good quality oil rp and skip the phosphate. With the phosphate you should see well over 100 hours.

Good luck.

Dan Brewer




chemical process supplier - Gurnee, Illinois




---
(2001)

A. Phosphates come in different colours in the grey /black range.

Black phosphates are normally iron/manganese phosphates with heavy coating weights. (>12 g per meter square)

Grey phosphates are normally zinc based and have lower coating weights.

Iron/manganese phosphates are normally used for oil holding for anti-fretting purposes.

Heavy zincs are used for this as well with lighter zinc phosphates being used for paint adhesion.

A heavy zinc with oil coat should give the salt spray required.

Ask the supplier the coating weight it should be more than 7.5 g per meter square (sorry for SI units)

Martin Trigg-Hogarth




surface treatment shop - Stroud, Glos, England





---

(2001)

A. My company did zinc phosphating for many years. The finish was a matte medium-gray. It was typically used as a corrosion resistant base for further processing (paint) or as a rough surface to aid (hold) lubrication.

Victor Waldman




- Naugatuck, Connecticut




---
December 16, 2010
Q. The 1970-'72 Buick midsize cars (Skylark) used a grey phosphate coating on a part of the hood latch mechanism. There used to be a place called Burge Restorations that did this for Buick people, but I haven't been able to find them in many years. I don't know the technical parts of the process, but the parts I sent up came back with a hard dark grey finish and it lasted (for me) at least 20 years. I sold that particular car and the coating looked new when I sold it. Several other parts were also grey phosphate on those cars. Professional restorers still have sources for this type of plating, but I don't know where they get it done.

Cheers!

Richard
Richard Oppenheimer
- Boca Raton, Florida USA
---
---
March 4, 2016
Q. I recently had some old car parts grey phosphated and they had a crystalline surface. Is there another type of gray phosphate that has a matte finish?
Shaun Budka
- Watertown, Massachusetts
---
April 16, 2016
A. Your parts were most likely coated with zinc phosphate, and that always has a "grainy" surface. Sometimes the grains are too small to be seen with the unaided eye, or they can be a good deal larger.

You could discuss this with the shop that did them. They may be willing to redo them with a thinner or more fine grained coating.

However if you just asked for "gray phosphate" with nothing else said, you probably got what you paid for.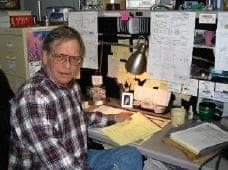 Jeffrey Holmes, CEF
Spartanburg, South Carolina


This public forum has 60,000 threads. If you have a question in mind which seems off topic to this thread, you might prefer to Search the Site