Where the world gathers for
plating, anodizing, & finishing Q&As since 1989
-----
Silver Stripping from brass
Current postings:
July 31, 2021
Q. Can anyone comment on using a sodium sulfite solution and reverse electrolysis to remove silver plating from brass? Thanks.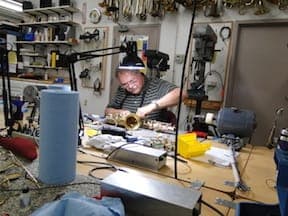 John Talcott
band instrument repair - Springville, Utah, USA
---
September 25, 2021
A. According to ex USSR sources, sulphite based electrolytes can be used as substitute for cyanide based -- so there is no reason why not to use use sodium sulphite solution as electrochemical silver stripping solution.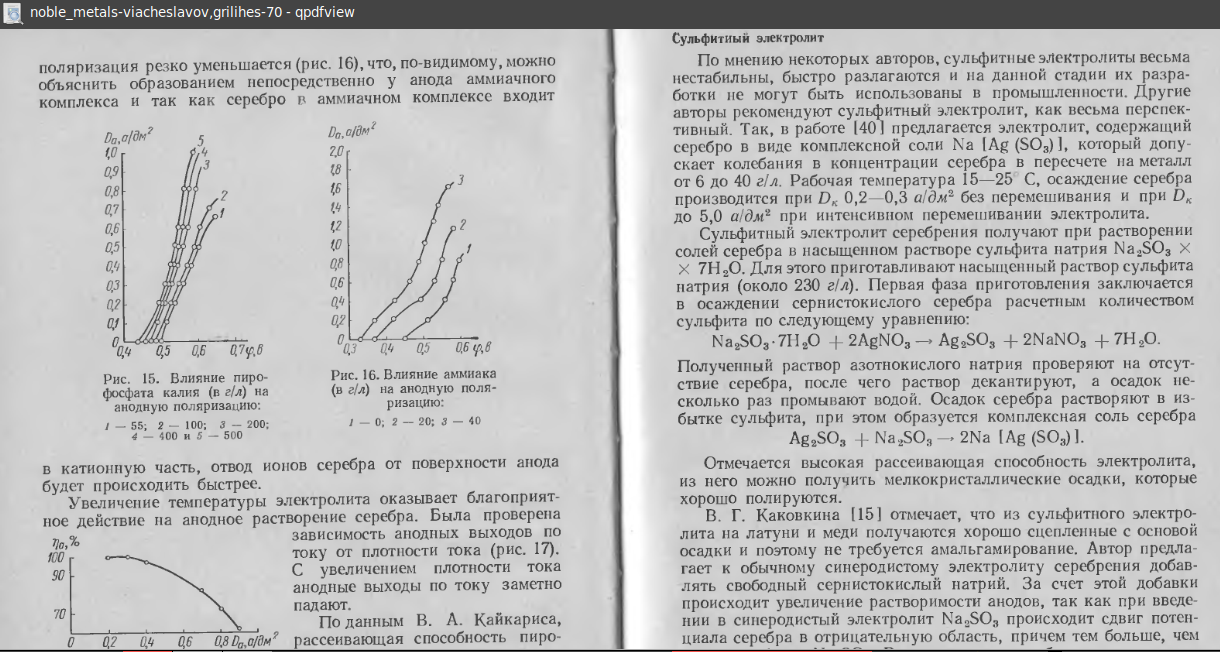 Hope it helps and good luck!
Goran Budija
- Cerovski vrh 157 Croatia
---
---
↓ Closely related postings, oldest first ↓
---
---
2000
Q. Hi All:
We have a company that needs to strip silver from brass. The silver was deposited from a typical silver cyanide process. They have had poor luck with the immersion 95%sulfuric/5%nitric/heated process discussed in various metal finishing guides, and wish to stay away from electrostrips (although will set one up, if necessary). Are there any other effective immersion strips? If not, can you recommend a good electrostrip?
Thanks in advance for any help!
Chris Ford
TURI - Lowell, Massachusetts
---
2000
A. The sulfuric-nitric works, but is a little slow.
Guess one is that their temp was low when they added cold parts to it.
Guess two is that the parts were wet when they put them in.
Guess three is that the nitric acid content decreased because it had been standing -hot- for a long time.
James Watts
- Navarre, Florida
---
2000
A. Hi Chris.
If you'd like to use an electrolytic strip instead of a chemical strip. you can try concentrated sulfuric acid and 30 g/l sodium nitric acid 21-50 °C anodic 3 voltage with lead cathode. But your recipe with sulfuric acid and nitric acid should work, and remove the silver fast.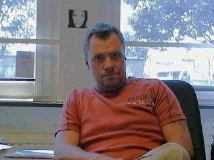 Anders Sundman
4th Generation Surface Engineering
Consultant - Arvika,
Sweden
---
2000
A. On copper I have always used a 90% Sulfuric / 10% Nitric mixture (unheated). It should work equally well on brass.
Phil Pace
- Tulsa, Oklahoma
---
---
Multiple threads were merged: please forgive repetition, chronology errors, or disrespect towards other postings [they weren't on the same page] :-)
---
---
Stripping Silver Plating from brass (musical instruments
2002
Q. I've an old silver plated brass saxophone which the plating is very bad on. It has a "bead-blasted" type finish under the plating over most of the instrument. If I buff off the plating and polish and lacquer or buff of plating and re-plate I'd remove some metal and surface "blast" finish. There must be a way to chemically strip off silver while leaving brass underneath level or even un-etched so that instrument can be replated while maintaining thickness and weight of instrument. Anyone do this?
Jon Van Buren
piano service - Holland, Michigan, USA
---
2002
Q. I recently silver plated some brass stampings using an immersion method with Jax Silver Plating Solution [affil link] with less than desirable results. The pieces were clean and bright and were not lacquered and I coated them 3 times with the solution. Twice, I rinsed them in warm water after they turned silver color and when the brass color started to show through, I repeated the process and didn't rinse the parts. Still the same result.
My question now is, since this method is not working and I have to go to a professional silver plater who uses electroplating methods, how do I remove the existing silver plating. I could probably sandblast the pieces but am wondering if there is a solution that I can soak them in to avoid this.
Anybody have an answer to this problem? Any help would be appreciated.
Thanks,
Lance Fisher
- Fairlawn, New Jersey
---
2002
A. A 50 percent nitric acid and water solution heated to 120 degrees should remove the silver. CAUTION dip for 10 seconds rinse immediately with water repeat until the silver is removed will take brass if left on too long.
Thomas Crowley
- Fitchburg, Massachusetts
---
A. Thanks, Thomas. Note, though, that nitric acid is quite hazardous to use, so its use should probably be restricted to where the operator has had hazmat training, and usually industrial settings.
Lance, since you're planning to send it to a plating shop anyway, I'd suggest shipping it "as is", to them; they'll have little difficulty dealing with it. They will probably just buff it off or chemically strip it in a flash. Good luck.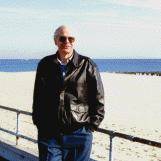 Ted Mooney
, P.E.
Striving to live Aloha
finishing.com - Pine Beach, New Jersey
---
---
Multiple threads were merged: please forgive repetition, chronology errors, or disrespect towards other postings [they weren't on the same page] :-)
---
---
2003
Q. I'm wanting to strip silver plating off of a brass musical instrument. Are there any chemicals that will strip the silver plating off without damaging the brass? Thank You!
Richard Crocker
- Greenwood, South Carolina
---
2003
A. Yes, there is, Richard, as you can read above. But you might prefer to let a plating shop use them rather than trying to use them yourself. Not only may the stripper be dangerous, but what would you do with the now soluble silver that you've stripped off? It's a very powerful biocide that the sewer authority doesn't want you to flush into their system. Please entertain the possibility of having a plating shop do it for you. Good luck.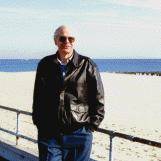 Ted Mooney
, P.E.
Striving to live Aloha
finishing.com - Pine Beach, New Jersey
---
---
2003
Q. I am inquiring about a chemical that can be used to remove silver finish from brass instruments. I need it to take the silver plating off of the outside, but to not interfere too much with the brass underneath. I understand most chemicals of this nature will eventually eat the brass as well. I am looking for something that will eat the silver away before it attacks the Brass.
Thank you,
Michael Del Quadro
a musical instrument distributor - Las Vegas, Nevada, USA
---
2003
A. The Metal Finishing Guidebook offers a good silver strip. I hope James or Ted will jump in here to recall the formula as I do not have a Guidebook here. I think it is 960/40 That is 960 ml/l of nitric acid and 40 ml/l of sulfuric acid.
Use semiconductor grade nitric acid (available in bottles).
Wash you parts first, making sure they are VERY clean. Best is hot water and clean air to dry them. Do not touch with fingers and make sure they are DRY before stripping. Watch parts for removal of silver. Most is thin and comes off in minutes. Keep the tank covered and sealed when not in use! This will limit the water pick up from the air. VENTILATION REQUIRED! This is strong and bad stuff. Buy Baking Soda in the big box. gogglesGoggles [affil link] , rubber glovesProtective Gloves [affil link] , apron [affil link], water flush, all the safety stuff.
When solution no longer works, oh boy you have a hazardous waste. In the end plan to pay bucks and time to have it tested and picked up. (Charge a lot for stripping and put the money away). You can get most the silver out with table salt sprinkled on the top and absorbed with T.P. This works if you have a furnace to smelt silver. It has been a long time but I think you'll need some Borax [affil link] for flux. (TREVOR, KEN I have a hunch you know this -- can you help?)
Jon Quirt
- Minneapolis, Minnesota
---
2003
A. It is 950 ml/l sulfuric acid and 50 ml/l nitric acid. Use this at 180 °F. Enter the bath dry.

James Totter, CEF
- Tallahassee, Florida
---
2003

James, Thanks for bailing me out.
Jon Quirt
- Minneapolis, Minnesota
---
2005
Q. "It is 950 ml/l sulfuric acid and 50 ml/l nitric acid."

What exactly does this mean? is ml/l a ratio ? What percentage of purity or concentrations of these acids should be used?

I'm also stripping silver plate from brass music instruments. I need to make a solution 10 to 15 gallons in size.

Thanks
Stuart Adams
MUSIC INSTRUMENTS - Atlanta, Georgia
---
2005
A. ml/l means milliliters/liter. You put x milliliters of the acid into 1 liter of pure water (faucet water won't really work as it usually has trace amounts of chlorine and larger amounts of things like fluoride). You multiply the ratio by the amount that you need.
Bart Humphries
- Redlands, California
---
---
2005
Q. My hobby is collecting car mascots (usually plated brass/bronze). Many of these have seen substantial wear to the plating (chrome or silver). I would like information on removing these platings myself, so that I can have the mascots replated, or left as brass or bronze to patinate naturally.
Ronald Rose
hobbyist - Co. Durham, United Kingdom
---
---
June 13, 2012
Q. A vendor that applies and removes silver plating for me is having difficulty removing silver plate from a brass or bronze material substrate. The silver plate thickness is approximately .002 inch thick. The vendor is using an acid strip process but I'm not sure of the details. Are there other methods for removing silver plate such as electropolishing or ultrasound?
Michael Ward
mfg. engineer - Whittier, California, USA
---
---
Reverse electrolysis for removing silver plating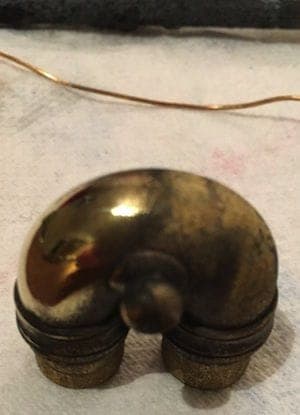 February 20, 2018
Q. Hi, before silver plating a small piece from a brass musical instrument I wanted to remove the old worn silver plating.
I used reverse electrolysis using baking soda as the electrolyte for about 15 minutes at 3 amps. As you can see from the attached picture the result was a very rough piece of brass - although when buffed it comes up well.
The problem is that it is impossible to get at all the detail using the buffer (and also time consuming).
Is there a better way of removing the plating (without getting into cyanide methods), e.g., changing the time/amps/electrolyte?
The picture is shown here .

Also another question would be -- is there a need to remove the old plating first?

Thanks
P Gray
Just a hobby - UK
A. Hi P. You cannot plate onto oxides and sulphides, only metal; so, in a way it's necessary to remove the 'old silver' first -- at least the part of it that is no longer silver metal :-)
The idea of cleaning things with electricity and baking soda is not urban legend, it actually can work! But the problem is that just because it can help clean and/or de-rust steel, doesn't necessarily make it suitable for solving other finishing problems like removing silver plating from brass. You probably need strong and dangerous acids, as listed on this page, o remove the silver whether electrified or not.
But maybe you can just remove the tarnish and leave he silver. Good luck.
Luck & Regards,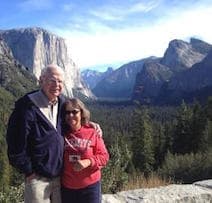 Ted Mooney
, P.E. RET
Striving to live Aloha
finishing.com - Pine Beach, New Jersey
---
---
October 13, 2020
Q. Hello, I bought a 3 Sconce Candelabra in a thrift shop today. It looks like it's a decent little piece but there is Brass/wear coming through the Silver plating. How do I remove all the plating to just leave the bare Brass? I like to see the nuts and bolts of a piece, not the shiny end product. Thank you
Skie Ferins
- London England
---
October 2020
A. Hi Skie. We added your inquiry to a thread on the subject which should give you some good ideas. Hopefully the sconce actually is brass as you believe it to be.
Luck & Regards,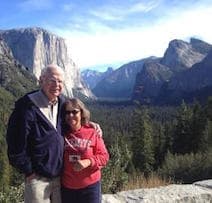 Ted Mooney
, P.E. RET
Striving to live Aloha
finishing.com - Pine Beach, New Jersey