Where the world gathers for
plating, anodizing, & finishing Q&As since 1989
-----
What is a Hull Cell Test, Why is it done, Where to Get a Hull Cell
Q. Thank You.
I recently emailed you about our 27 gallon Cadmium Tank on why our product was tarnishing after baking (thread 9998).
We have obtained a Hull Cell Test to analyze our plating solution. We have the Hull Cell Scale to interpret the test plate after completing the test.
We believe the brightener level is too high.
This is our first time with the Hull Cell test.
What are we looking for on the test plate as far as what is wrong with the solution? What will the plate look like?
Is there a website that has videos or pictures of what to look for?
You have an Awesome Forum!
Thank You in Advance

Warbirds45/John John Offield
- Bend, Oregon
March 12, 2023
A. Hello again, John. Thank you for the kind words.
I don't know of any current presentations on Hull Cells for cadmium plating, but if we go back 50 years, here's a page from AES "Hull Cell Tests for Quality Plating" covering the effect of too little and too much brightener. There were color slides corresponding to the printed B&W photos but I misplaced them, probably 49-1/2 years ago :-)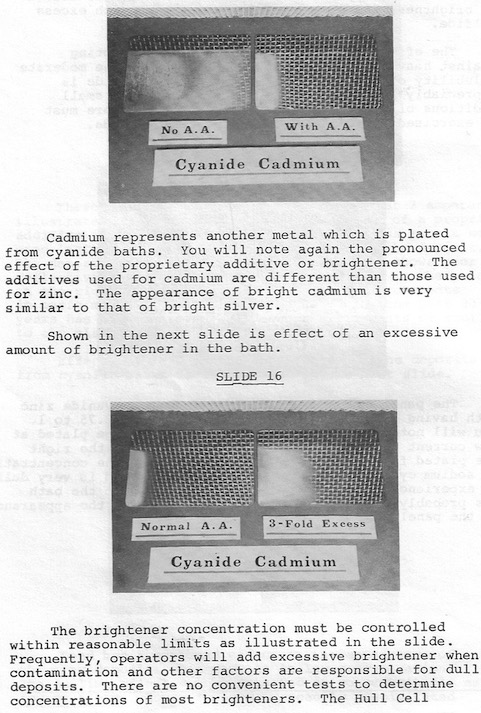 Google finds an almost endless list of Hull Cell presentations and videos, so I can't view them all to suggest the best, but I think both of the following are quite good:
• "Interpretation of Hull Cells, How & Why" and
• "Interpreting Zinc Plated Hull Cell Panels"

The zinc plating is similar enough that I think the above video will be quite helpful. Basically you will probably see burnt plating at the very left edge, and little to no plating at the very right end, but you should ideally see good plating all across the current density range except for the true extremes if the brightener level is right.

If you send a pic of your Hull Cell panel for posting here, hopefully a reader will be able to make suggestions. If it doesn't photograph well because of the shininess, the professional approach is to reflect some screening in it; if that's not available, perhaps reflecting a page from a book might suffice although I haven't tried it :-)

Since you are new to Hull Cells, remember that testing for good plating all across the current density range is one of its uses, but the other use is for "scaling up" tests & calculations whereby you don't make chemical adjustments to your 27 gallons until you try them on 267 ml first. Thanks again for the feedback. Luck & Regards,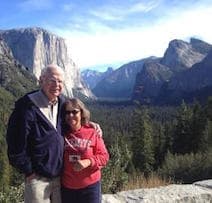 Ted Mooney, P.E. RET
Striving to live Aloha
finishing.com - Pine Beach, New Jersey



Q. Hello again,
We have preformed several Hull Cell Test on our Cadmium solution.
Thank You for your advice.
We ran the test for 5 minutes at 1 amp.
I have attached some photos of what the test revealed.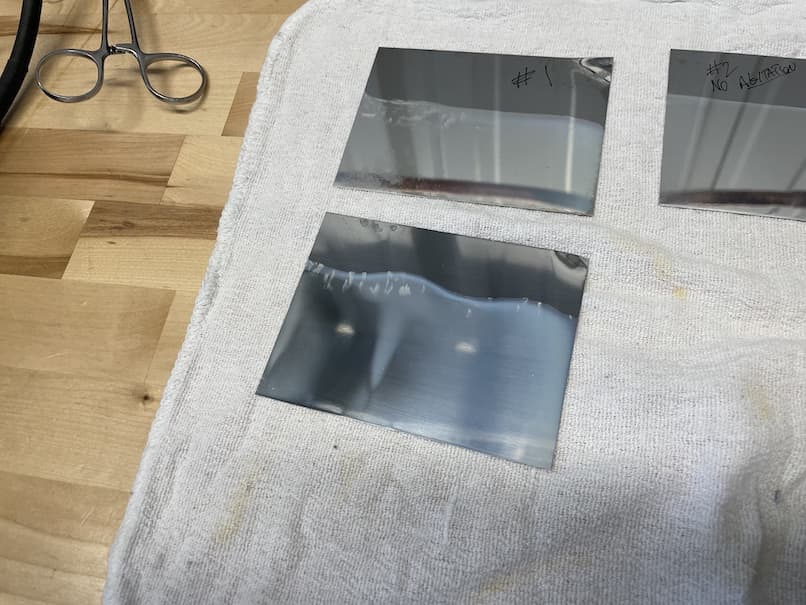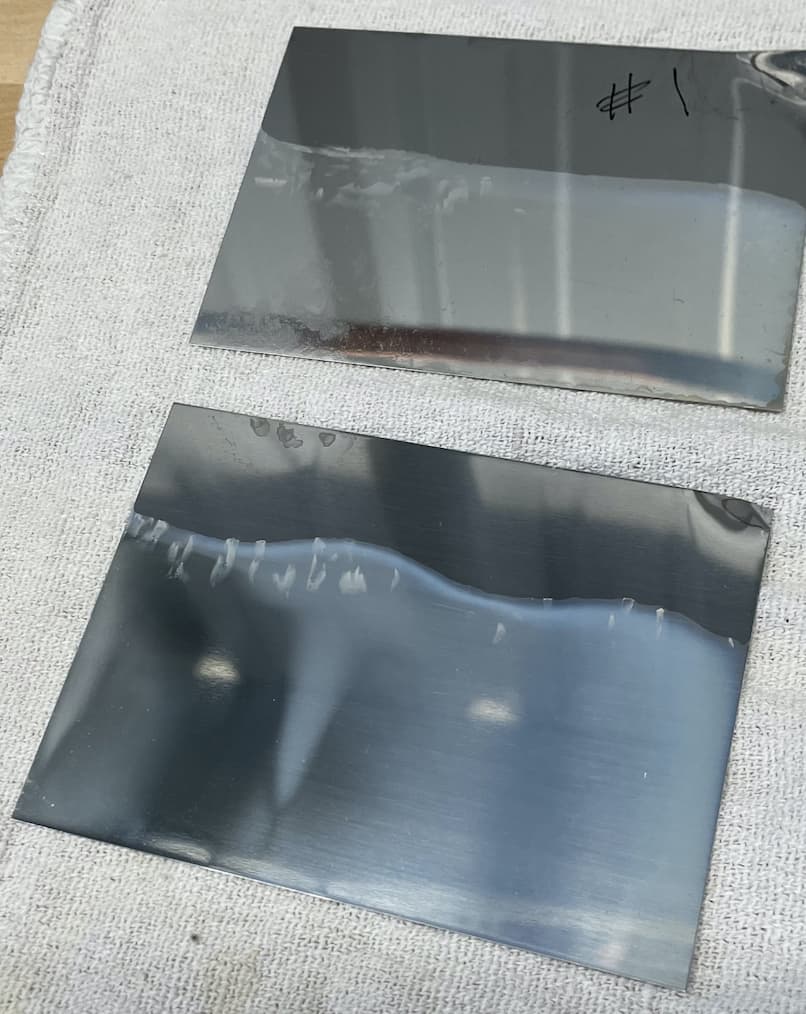 Hopefully we can correct the tank. I do not think we are that far off.

Another question if you don't mind.
When we do find out the problem, what is the best way to [keep] solution in the state we need?
Warbirds45/ John Offield
- Bend Oregon
March 13, 2023
A. Hi.
I am neither a proficient Hull Cell user, nor a chemical technician, so I hope other readers will chime in, but the lack of brightness of the deposit in the low current density (if that's what I'm seeing) seems to indicate shortage of brightener rather than excess.

Maybe add one drop of brightener to the Hull Cell and stir before trying your next panel and see if the panel gets better or worse. Luck & Regards,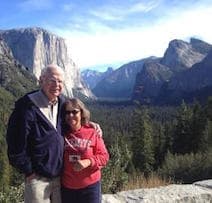 Ted Mooney, P.E. RET
Striving to live Aloha
finishing.com - Pine Beach, New Jersey



A. Is your cad process matte or bright? I typically run both a pure cad with no brightener and one with a small amount of brightener. The hull cell on the matte process should have a satin look across the panel with no burning or discoloration. The bright will have a broad range across the panel with only minor discoloration in the extreme high current area. Organics will cause some swirling and you can carbon treat for it. then add back brightener. I start with a liter and treat it in the lab first. Also a good idea is to have a sample tested on an A.A. for trace metals since only a few ppm of chromium will affect it.(from the chromate process)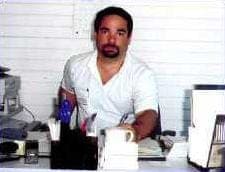 Jim Conner
Anoplex

Mabank, Texas

April 20, 2023
---
---
⇩ Closely related postings, oldest first ⇩
---
---
Q. What's the simplest meaning of Hull Cell test? And also its purpose?
Thank you very much in advance for the information.
Juliana Marie Bustamante
electronics - Cavite, Philippines
2004
A. Hi Juliana. A Hull Cell is a miniature plating tank that is specially designed to assist the user in the analysis and troubleshooting of plating problems.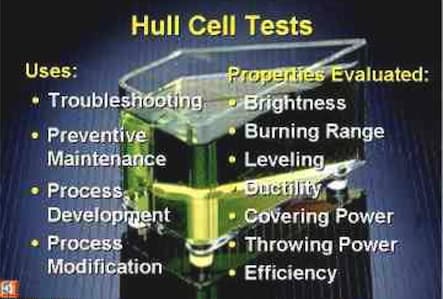 The simplest type is 267 ml in volume and a "right trapezoid" in shape from a bird's eye view. The anode plate and cathode test panel are placed along the non-parallel sides so that the current density on the test panel ranges all the way from lower than real parts would ever see to higher than real parts would ever see. You use it to find the 'bright range' of plating solutions (for example a proper nickel plating solution will be bright nearly from end to end, but a poorly adjusted solution will be cloudy in areas, or not give coverage). Solution adjustments can be tried out in the Hull Cell before being applied to the production tank, then 'scaled up' from the 267 ml to the size of the plating tank.
This presentation from nmfrc.org is a good intro ⇨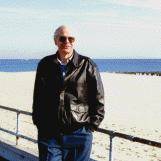 Ted Mooney
, P.E.
Striving to live Aloha
finishing.com - Pine Beach, New Jersey
---
---
Multiple threads were merged: please forgive repetition, chronology errors, or disrespect towards other postings [they weren't on the same page] :-)
---
---
Q. Does anyone have the ISBN code for R.O. Hull's "little book"?
John Persaud
- Reading, UK
2000
Q. I am looking for a book and a booklet. I would appreciate any information that anyone has about either or both of these publications.
1. The book is called "The Hull Cell." I think it was written by a woman. It had a lot of tips and instructions for using the Hull Cell. It even had a Hull Cell ruler bound into the spine of the book on a piece of ribbon!
2. The second is a booklet published by a vendor. I don't remember the vendor, but the booklet was a very nice presentation about the history of the beginnings of electroplating. It has a glossy white cover and is called "From Faraday to Frog Legs." There are short paragraphs on Volta, Ampere, Sir Humphrey Davies and Michael Faraday. The booklet is illustrated with really cute line drawings. Any and all help is greatly appreciated.
Regards,
Sue Jones
- Canyon Country, California
2002
A. Hi Sue. I don't think either of these is readily available. Marilyn was the author of the illustrated slide lecture offered by AESF entitled "The Use of the Hull Cell", and it is possible that an AESF/NASF branch has a copy (I had a copy a long time ago). Google.books.com told me that the 2nd was published by Hanson-VanWinkle-Munning in 1997, which led to worldcat.org saying a copy was available at Wayne State University library in Detroit, which led to learning that they apparently they still have it, ref.:
elibrary.wayne.edu/record=b2152282~S47
Luck & Regards,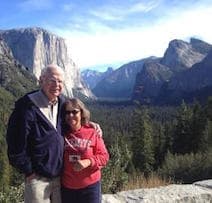 Ted Mooney
, P.E. RET
Striving to live Aloha
finishing.com - Pine Beach, New Jersey
Updated Oct. 2020
A. Marilyn K. Sanicky worked for McGean Rohco and did a series of articles on the Hull Cell. I think they were carried in Metal Finishing or that other publication. Perhaps they can sell you copies of the series. It was very good! She has retired from McGean (which may have since merged into something else).
Jon Quirt
- Fridley, Minnesota
The Hull Cell by Walter Nohse from Abe Books
or eBay
or


(as an Amazon Associate
& eBay Partner, finishing.com earns from qualifying purchases)

A. "The Hull Cell" must have been a very popular title. There is a book of this title by Walter Nohse, published by Robert Draper of Teddington UK in 1966, It was translated from the original text (presumably German) by staff of "Electroplating and Metal Finishing" .

I cannot vouch for the cover, as I haven't seen one with a fly cover intact.
----
Ed. note: See Sjamp Van Esch's reply below for the original German version.

Trevor Crichton
R&D practical scientist
Chesham, Bucks, UK
---
---
Q. Our company is one of the largest Electroplating Rectifier manufacturers and exporters in Turkey. I am searching for documents about Hull Cell, to give enough information to electroplaters, (especially Sedusky & Mohler's "The Hull Cell" article, R.O. Technical Bulletin No. 404), but cannot find any except McGean-Rohco Inc.'s article dated 08/1997. I also want to buy a detailed book about Hull Cell Test -- searched but did not find. Please help me about these two matters. Where can I get that article and the book from? Already now thanks for your aid.
Alper Onsavas
- Istanbul, Turkey
2003
A. Maybe this book is something for you: "Die Untersuchung galvanischer Bader in der Hull-Zelle", it's written by Walter Nohse, ISBN-Nr 3-87480-016-4. You can order via internet from the publisher "Leuze Verlag" www.leuze-verlag.de
Kind regards,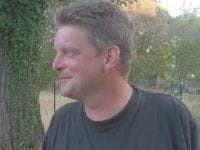 Sjamp van Esch
- Eindhoven, The Netherlands
A. I am responding to Mr. Alper Onsavas of Istanbul, Turkey (2003) who was interested in articles about the Hull Cell. Mr. Alper, did you find the articles you needed? My grandfather, Richard O. Hull was the inventor of the Hull Cell and I would be most happy to provide you with needed research information about the Hull Cell, if you still are in need of same.
Kathleen A. Hull
- Westfield, New Jersey, U.S. A.
2004
Q. Kathleen A. Hull, is it possible to supply me with the inside dimensions (millimeters) of the 1000 ml Hull Cell? Sincerely Tommy
Tommy van Rensburg
- Vanderbijlpark, Gauteng, RSA
2004
Ed. note: The AESF Training Course book reveals that the test panel is 5" x 3-1/4" but doesn't give the actual dimension of the cells needed to accommodate them. Obviously the volume is 1000 mL
Q. Kathleen Hull, mind if you can discuss to me how the hull cell scale (or ruler) is used and how can we interpret the result ... how do you determine which part of the brass panel is within the boundary of our plating specs? we are using 10 - 30 ASD for our plating line. Also, I can't seem to figure out how much current and how long should I plate the brass panel we have ... any recommended amount of current and time?
thanks in advance!
Michael Andrew Tongson
semiconductors - Laguna, Philippines
2004
Q. Kathleen A. Hull,
I am in need of Hull Cell information and would greatly appreciate it if you would provide me with information as to where I may obtain this information. I am new to electroforming and am eager to learn. Thank you.

Jack Honore III
- Robbinsville, New Jersey, USA
2007
---
---
Q. I'm a new employee and can't seem to find our manual for the Hull Cell. Can you please explain to me the procedure. How long should we plate the panel, how much current? If you can also give a website that has data on Hull Cell analysis, such as pictures of high metal contamination or low brighteners, etc. would really appreciate it. thanks!
Michae Andrew Tongson
semiconductor - Cabuyao. Laguna
2004
A. Hi Michae. I doubt that you'll find such a website because the Hull Cell is such a versatile tool and is used for so many different plating solutions, and in such different ways for them -- but a good on-line link is offered by Reza Esmaelli just below. And you could buy the "Hull Cell CD" from www.nasf.org. Tell us what metal you are plating please. Good luck.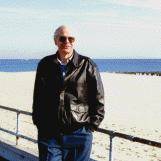 Ted Mooney
, P.E.
Striving to live Aloha
finishing.com - Pine Beach, New Jersey
---
---
Q. I'd like to receive information on how to set up, use and interpret the results of a Hull Cell.
Daniel Doom
- Wichita, Kansas, USA
2004
A. For Hull cell test you can see the links below:

https://www.thinktink.com/stack/volumes/volvi/hullcell.htm

https://www.thinktink.com/stack/volumes/volvi/hullcell2.htm
Reza Esmaeili
- Tehran, Iran
2005
----
Ed. note: Thanks Reza, those links are very helpful! (still current Feb. 2023)
---
---
Q. I am urgently looking for the inside dimensions of the 1000 ml Hull Cell. Can anyone help me with this please.
Tommy van Rensburg
[returning]
Self - South Africa
2005
A. THE STANDARD HULL CELL PANEL IS 75MM X 100 MM LONG BUT MANY OTHERS SIZES ALSO EXIST.
70 X 100, 70 X 200, 37 X 150 TO NAME A FEW
Paul Kelly
OSSIAN - Cork
May 27, 2008
A. In the book "Modern Electroplating" , author: Green,
you will find a good description of the principles of the two types of current distribution:

Primary and secondary. The primary is theoretical, based on the geometry of the cell with electrodes. The secondary is experimental, including the effects of the overvoltages at both electrodes. These overvoltages make the distribution more equal over the electrodes.
A third affect occurs when the current efficiencies depend on the current density.
These three effects together result in the effective product distribution over the surfaces.
Harry Zeilmaker
advisor surface treatments - Eindhoven, the Netherlands
November 30, 2008
Ed. note Oct. 2020: We find no reference to a version of "Modern Electroplating" authored by "Green". This may be a typo or mindslip?
---
---
Need Hull Cells or Component Parts
RFQ: I am looking for someone that can tell me where I can purchase a Hull cell.
If you know of a company that I can contact, let me know.
Thanks,
Frank
Frank Steinert
packaging
1998
Ed. note: Sorry, this RFQ is outdated so private contact is no longer available, but public technical replies are still welcome! No public brand/source suggestions please ( huh? why?)


A. There is a supplier in Taiwan called Giant Chemicals.
Ricks Lam
- Hong Kong
1998
RFQ: I have been searching for information on manufacturers of Hull Cells. So far no luck. Can you help me ... thanks
Stan B.
1998
Ed. note: Sorry, this RFQ is outdated so private contact is no longer available, but public technical replies are still welcome! No public brand/source suggestions please ( huh? why?)


A. I'd try Plating Test Cell Supply Co. (Cleveland), Mc Gean-Rohco (Cleveland), or Larry King (Jamaica, NY). There are many others, I'm sure.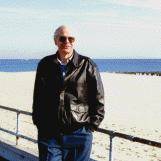 Ted Mooney
, P.E.
Striving to live Aloha
finishing.com - Pine Beach, New Jersey
1998
A. Kocour in Chicago is another source of Hull Cells and related supplies.

Ken Lemke
Burlington, Ontario, Canada
1998
A. I have an address for you here in the States: Kocour Company 4800 South St. Louis Avenue Chicago, Illinois 60632 U.S.A.
In Denmark: Galvano Teknik A/S ÿsterhÂbsvej 85D, DK-8700 Horsens.
Hans Henrik Larsen
- Denmark
2000
A. Frank,
Just for your information and anyone else who is interested I thought I would pass this on. It is correctly stated that you can get a Hull Cell from McGean-Rohco. I would like to point out to all that the Rohco in the name is the former R.O. HULL COMPANY the inventor of the Hull Cell, R.O. Hull.
Hope this info is helpful for others in the future.
Charlie Zipprich
- Winston-Salem, North Carolina
2001
1997
A. Don't make big research . Every Plastic craftsman can do the job for you . Give him the exact sizes you need and he will do the job for you.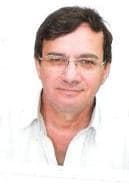 Yehuda Blau
YB Plating Engineering and Quality - Haifa Israel

I don't know, Yehuda. It's looking like there may be less research involved in coming up with the name of a manufacturer than in trying to find the exact dimensions to use :-)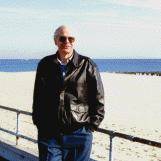 Ted Mooney
, P.E.
Striving to live Aloha
finishing.com - Pine Beach, New Jersey
A. I agree with Ted, it is not a do it yourself job. We tried to do it on our own once and tiny differences in measurements of the cell produced big differences in results.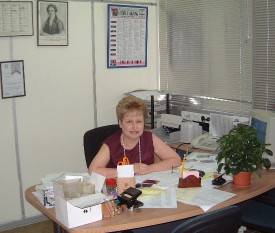 Sara Michaeli
Tel-Aviv-Yafo, Israel

Apparently a 10 ml variation in electrolyte can make a vast difference to results. I made a 267 ml cell and achieved good quality plating from this.
Don Stewart
- Scotland
1999
---
---
!! In linking this letter to another, I happened to read the responses, and Sarah's is the most interesting from a scientific perspective. It indicates, to me at least, that I should be careful when setting up a line to plate a new item. In other words, field trials of:
racks
tanks
barrels
anode placement
distance of the part to the solution level and
bottom and
sides of the tank
placement and proximity of heating and cooling coils and
filter piping ...
... are necessary to make sure that you have the proper current distribution.
I would like to know more about the tolerance of the Hull Cell needed to make for accurate measurements. And does R.O. Hull's little book mention this problem?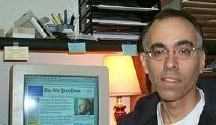 Tom Pullizzi
Falls Township, Pennsylvania
1997
A. Tom, I thought there is a German standard for the tolerances; I will look that up. In either case the Book of Walter Nohse about the Hull Cell method doesn't give any tolerance.
Bye,
Harry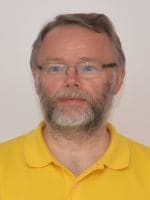 Harry van der Zanden
- Budapest, Hungary
A. Hull cells are supplied by Ecograph AG Switzerland
khalid khanani
- Pakistan
1998
A. I HAVE BEEN BUYING ALL HULL CELL EQUIPMENT FOR THE LAST 6 YEARS FROM PLATING TEST CELL OUT OF OHIO.
JOHN ROLLINS
- FRIDLEY Minnesota
1999
---
---
1999
RFQ: Please let us know who can supply in Argentina, Hull Cell or if you have got distributors here. Thank you.
Carlos Rottgardt
-
- MUNRO, BUENOS AIRES
Ed. note: Sorry, this RFQ is outdated so private contact is no longer available, but public technical replies are still welcome! No public brand/source suggestions please ( huh? why?)


---
(you are on the 1st page of the thread) Next page >
---