60,000 Q&A topics -- Education, Aloha, & Fun
topic 2236 p2
How to make potassium gold cyanide
---
< Prev. page (You're on the last page of the thread)
---
A discussion started in 1998 but continuing through 2020
April 6, 2013
Q. I want to set up manufacturing unit of GPC. Please help me with some standard good quality machine manufacturers.
Rohit Agarwal
- Hyderabad, India
---
April 8, 2013
!! Hi Rohit. If any readers offer any manufacturer names, we'll post them here. But testimonials about "how good the quality is" aren't compatible with an essentially anonymous public forum. Sorry.
Regards,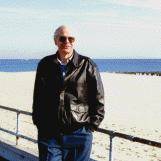 Ted Mooney, P.E.
finishing.com - Pine Beach, New Jersey
Striving to live Aloha
---
---
July 14, 2013
Q. I want to know if there is hydrogen cyanide released when pumping air into potassium cyanide solution when gold is being dissolved? Is there hydrogen cyanide released when gold plating if there is still free cyanide in the solution? If gold is dissolved by potassium cyanide solution can the solution be used to gold plate? Does gold have to be electrolysed into the solution or is this an alternative method to a gold plating solution? It's a bit confusing. I have also read that hydrogen peroxide speeds up oxygenation in gold cyanidization -- is there any truth to that? Thank you.
Does the process that Walther Grot describes release dangerous hydrogen cyanide? I have done similar but with cyanate and the results were incredible BUT it rubs off. Yes, it rubs off with ammonia base Brasso cleaner.
Dennis Courvier
- Detroit, Michigan
---
October 9, 2013
Q. Dear author
We have done all the steps mentioned above and we reached a yellowish salt and we think that it contains some amounts of chloride. What should we do to reach to PGC?
Can you tell me more about the washing step?
Thank for your help in advance.
Regards
iman
Iman Zandi
- Tehran, Iran
---
---
November 30, 2013
Q. These posts are very helpful for the processes, but I can't find anything about what amount of KCN to water to use for making the solution. Does anyone know?
Eliana Ismé
- Amador City, California, USA
---
December 5, 2013
A. Hello Eliana,
Your question is how much KCN is needed to add to water to make the solution? Or is it potassium gold aurocyanide you are talking about? If it is PGC you are asking about, you can't just add it to water and expect to plate with it. Please be more specific with your question.
Mark Baker
Process Engineer - Malone, New York, USA
---
December 5, 2013
Q. May I pose an ethical question?

Should we be encouraging people who obviously have no knowledge of even basic chemistry to handle seriously toxic materials? In most parts of the world, cyanides are simply not available to the general public and I know of universities that will not allow degree level students to use it.

Before using cyanides, or any other chemical, you should be able to answer the question - Do I know what to do when (not if) something goes wrong?

With cyanides there may be no second chance. This area should be strictly left to the professionals.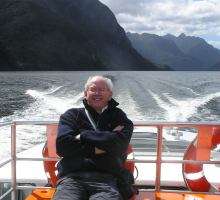 Geoff Smith
Hampshire, England
---
Hi Geoff. We actively discourage amateurs on this and dozens of very similar threads. We remind them that the internet, like a library, is a one-room schoolhouse where they will read about stuff they can't safely do. We suggest books, and we explain the need for hands-on haz-mat training and chemistry knowledge, etc. When they read your response (from someone who is a true cyanide expert), I hope it completely dissuades them! Still, people sometimes cannot be dissuaded.
I think it is an excellent idea to keep telling people "Don't attempt this at home", but I don't find it realistic to believe that erecting a wall of silence can sufficiently deter them as to make the world a safer place. If they simply google "how to make cyanide" there are instructions with no warnings at all written by deliberate troublemakers. We have several threads here on "gold recovery" where we are criticized (even by trained first responders!) for not providing enough detail to untrained amateurs, because (per their claim) not answering encourages people to experiment with no knowledge instead of with some knowledge. Ya can't win :-)
Regards,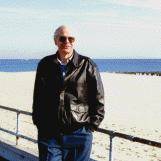 Ted Mooney, P.E.
finishing.com - Pine Beach, New Jersey
Striving to live Aloha
---
September 25, 2014
A. I think cyanides could be handled safely by an informed layman. One just must never, ever, forget what one is dealing with.

Dave Wichern
Consultant - The Bronx, New York
---
Thanks Dave, but sorry I will have to disagree with you this time.
When I taught safety in plating, I would try to draw interest by starting with this question: "A conscientious person who has been properly trained in safety [will / will not] sometimes do unsafe things?"
It usually took some people in the class a while to get on board with the correct answer, but eventually they realized that people worry about their sick children, they argue with their spouse, they agonize about how to pay the bills, or what to do about their aging mother, or a hundred other things -- we need disciplinary rules for not wearing PPE, or for working alone, or for not ticking the checklist, etc., because someday somehow they absolutely will "forget what they are working with".
As a former expert witness many times, I don't even like to think about the people who decided to peek at the soak cleaning solution while the programmed crane was "safely" at the other end of the line, and their glasses fell in, or they saw a part that fell of the rack, or there was a cigarette butt in the tank, and tragedy struck as they lost their focus. Nobody has the self-discipline to regularly work safely on their own with extremely dangerous materials :-)
Regards,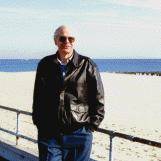 Ted Mooney, P.E.
finishing.com - Pine Beach, New Jersey
Striving to live Aloha
---
---
September 16, 2014
Q. Dear Anton, could you please inform the percentage (ratio) of concentrate KCN solution? How many gram KCN in how many ml water? Thanks.
Can Gokten
- Istanbul, TURKEY
---
---
January 4, 2016
Q. Hello,

If gold in gold fulminate has a valence state of (+3) how can we obtain the KAu(CN)2 that has a valence state of (+1) how is the reduction process occurs during the dissolution of gold fulminate?

Thank you.
Cagri Eyuboglu
- Istanbul, Turkey
---
---
August 29, 2016
Q. We are doing gold recovery process from plating impurity. When we manufactured gold potassium cyanide based on the instruction above, we get salt with good purity. But, the salt becomes yellowish color after 12 hours of storage.
Can you tell us the reason for this and what mistake we would have done, during our manufacturing process?
ragu elango
- chennai tamilnadu India
---
August 31, 2016
A. Hello, are you using plain ammonia or ammonium oxalate? What is your drying process? Vacuum drying is a necessity.
Mark Baker
Process Engineer - Phoenix Arizona
---
Preparation/Extraction of Potassium Cyanide
December 2, 2017
Q. I am a research student and want to extract gold for which I require potassium cyanide. How can I prepare/extract potassium cyanide? From which source will the extraction be fruitful? What is its cost per gram?
Sana Shaikh
- Mumbai, Maharshtra, India
---
December 2017
A. Hi Sana. You should probably buy the potassium cyanide rather than attempting to make it. But check that your research facility permits the making or using of potassium cyanide and that you have the proper safeguards on hand, and have received hands-on haz-mat training first. If you must make it, a google search will instantly reveal a number of troublemaker sites which teach how to make cyanide and even worse poisons at home; you start by making ferrocyanide.
Regards,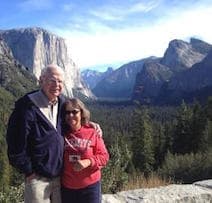 Ted Mooney, P.E. RET
finishing.com - Pine Beach, New Jersey
Aloha -- an idea worth spreading
---
---
December 19, 2017
Q. Thank you Chris Owen,
Not only answering my question (on letter 7022,"How to strip plated silver off copper") but giving me some more knowledge about metal recovery.
From what I am gathering by now I think I am in the right company to ask a question which I tried to find answers on the net. Unsuccessful.
I know it takes one gold molecule and two Cyanide molecules to dissolve gold.
How does this equate to weight.
How much weight of cyanide is required to dissolve one troy ounce of gold?

Thank you for your help.

Alfred
Alfred Fischer
- Canberra Australia
---
December 25, 2017
A. Alfred,

Theoretically, it would take 98.04g of sodium cyanide, NaCN, or 130.22g of potassium cyanide, KCN, to combine with 196.967g of gold to form either NaAu(CN)2 or KAu(CN)2. In practice, since cyanide chemicals are fairly unstable and due to the fact that there are several chemical steps in the process, it will probably take some extra cyanide.
Chris Owen
- Benton, Arkansas, USA
---
December 28, 2017
A. Hi Alfred
Chris has answered your direct question but don't think that simply adding gold to a cyanide solution will result in potassium gold cyanide.
The actual result is wet, and now toxic, gold.
Gold is extracted from ore with cyanide but it is in a finely divided state and oxygen, usually from air, is needed for any reaction to proceed. Commercial GPC is commonly produced electrolytically.
Your probability of success is low and the probability of losing much of your gold is high, not to mention the hazards of the operation.
Your most profitable, and safest, strategy would be to sell your gold to a supplier of plating salts.

PS Please don't even think of using hydrogen peroxide to provide oxygen to the cyanide. The smallest splash on the skin is incredibly painful. It is the only time I have witnessed pentathol administered for pain -- and it was only partly successful.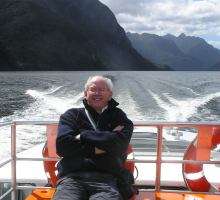 Geoff Smith
Hampshire, England
---
February 6, 2018
A. Potassium cyanide kill a person.
Simi harkesh
SimKnn - Pali ,rajasthan,india
---
---
February 5, 2018
Q. Hi,
We manufacture Gold and Silver plating Chemicals. I want to know how can we remove the chloride content from the final output, or alternately, how do we manufacture chloride free GPC?
Harish Shetty
- Bangalore, Karnataka, India
---
---
February 21, 2018
Q. Dear All,
I have a mixture of Potassium gold(III) cyanide and Potassium Chloride (KAu(CN)4 + KCl).
How can I separate Potassium gold(III) cyanide from Potassium Chloride solution?
Jalal Jafari
- Isfahan, Iran
---
---
February 16, 2020
Q. I have read the entire thread which is highly informative. My question here is.. How to neutralise the yellow Gold precipitate formed during addition of Ammonia solution to Aqua regia so that I can smelt it in a furnace to 999% pure gold bar ?
Mustafa Kantawala
Golden Touch Electroplating - Surat, Gujarat, India
---
---
May 4, 2020
Q. Good morning. I have had potassium gold cyanide synthesis through chemical/conventional process, and I got the percentage of PGC around 58 - 61% and surprisingly it can be used for the plating bath. But the problem comes, that the mother liquor turned yellowish when I put the mother liquor for 3 days in an open environment. Could anyone help me to explain about this matter? Thank you!
Octa Tampubolon
- Jakarta, Indonesia
---
June 14, 2020
A. Hello, PGC is normally supplied as 67.5% or 68% gold content per weight. I am not sure what you have there and what chemical process you used to make it.
Mark Baker
- Winston Salem, North Carolina USA