Where the world gathers for
plating, anodizing, & finishing Q&As since 1989

Jump to this related thread:
• Topic #4844 "Salt Spray Test Inconsistency and Scribe Marks"
• Topic #50132 "ASTM B117 Salt Fog Test Chamber Operational Q&As, Problems: Salt Spray Woes"
• Topic #58588 "Salt spray test: Can't get adequate solution flow"
• or continue with -----
Salt Spray Condensate Collection and Orientation of Parts
Q. The collection of salt spray fog in our chamber is consistently at the minimum. We have tried different air pressure settings, cleaned all orifices, adjusted the tower positions, and all other variables. Nothing seems to help to increase the pick-up collection. Any suggestions would be appreciated.
Steve Peters
All Metals Processing - Stanton, California, USA
2001
A. Replace the muslin cloth on the end of the aspirator pick up tube. Adjust the float valve for the liquid level to a little higher level. I had a similar problem once and found that I had a tiny flap of plastic in the aspirator that acted like a flapper or reverse flow valve. You could not see it in the "retracted position" but it really shut off the flow when it was under pressure. Found it by blind dumb luck.
James Watts
- Navarre, Florida
A. Steve -

If the collection rates are even, but low, James is probably correct in his reply that the flow of solution is obstructed. Depending upon the manufacturer of the chamber, there should be a salt solution filter between the solution reservoir and nozzle. It may need replaced or simply cleaned. Check all the fittings to be certain you are not losing air pressure or solution flow. If you raise the bubble tower air pressure, make sure you raise the temperature too. (Refer to ASTM B117 [affil. link] for the actual operating conditions.)

Good luck.
Cynthia L. Meade
- Sylvania, Ohio, USA
---
---
Differing condensate collection rates between collectors
Q. What could be the problem when the condensate collection is not the same for both collecting vessels? The pressure is 12.5 psi and temp is 95 °F. The one closest to the test specimen and to the vents (vents of dispersion tower) collects three times as much as the one farthest from the test specimen and the vents. The collection is always done at 7:30 in the morning (approximately after 24 hours of operation). The pH and specific gravities are within the limits.
Thank you,
Nila O. Par
- Winnipeg, Manitoba, Canada
2003
A. Nila,
Inconsistent condensate collection can be caused several different ways depending on the type and model of your salt spray cabinet. Some cabinets allow for slight directional adjustments to provide consistent coverage. Another factor could be that the nozzle could be slightly clogged or a particle caught in the orifice which would result in a misdirected fog. A final possibility could be the nozzle air pressure. Too high a pressure and the fog will spread wider, too low and the fog will settle closer to the nozzle. It may be silly, but you also need to make sure your collection vessels are not placed directly under panels or holding devices which may drip and cause errant readings.
Best of Luck,
Ira Donovan, M.S.F.
Kansas City, Missouri
---
First I would say that this problem is not unusual. Are you working to ASTM B117 [affil. link] ? One thing you might try is replacing your filter.
Terry Tomt
- Auburn, Washington, USA
---
Contact the cabinet manufacturer for suggestions on how to adjust for more even collection rates. Have the following information available: cab temperature, air pressure, humidifying tower temperature, collection rate in each collector. If possible, send them a digital photo. Also, be sure the cabinet is level and properly vented.
Cynthia L. Meade
- Sylvania, Ohio, USA
---
---
Supports for Testing Nuts and Bolts
Question. I test numerous fasteners (nuts @ bolts).The max length of the fastener is 5 inches. I was looking for the best way of supporting my samples in the Salt Spray cabinet. My cabinet has polls going across it (approx 5 of them). I have to have the fasteners 15 degs with the head of the bold to the top. I currently have them resting in a square holder with slots basically leaning agains the side. If anyone knows of a website and or supporting device I could use I would much appreciate it.

Thank you,
William Pederson
- Detroit, Michigan, USA
2003
Take two pieces of plastic light grating from a hardware store and place a fiberglass screen in between them. You can rest the samples against the grating or poke them into the screen, depending upon the significant surface you are testing. Another idea is plastic pegboard. You can easily angle the pegboard by adjusting the support bars at two different levels in the cabinet.

Cynthia L. Meade




- Sylvania, Ohio, USA






The manufacturers of salt spray cabinets do fabrication and plastisol coating, and they are familiar with the details of the cabinet and the exposure requirements of ASTM B117 [affil. link] , so they would be the ideal people to contact for your racks.




Ted Mooney

, P.E.




Striving to live Aloha




finishing.com - Pine Beach, New Jersey




---
---
Q. WE HAVE A CUSTOMER THAT IS SALT SPRAY TESTING ZINC PLATED PARTS WE SUPPLY TO THEM AND THEY ARE STATING THAT THE PARTS ARE FAILING ASTM B117 [affil. link] REQUIREMENTS FOR 48 HR SALT SPRAY TO WHITE SALTS. WHEN THEY TEST PARTS, THEY ARE IGNORING THE REQUIREMENTS OF 15 TO 30 DEGREES FROM VERTICAL AND THEY ARE EXAMINING 100% OF THE EXTERNAL SURFACES OF THE PARTS. WHITE SALTS IN EXCESS OF 5% IS REJECTABLE AND THEY APPEAR TO APPLY THE CRITERIA AT A LOCALIZED AREA ON A PART AFTER TESTING. IS THERE ANY FORMAL DOCUMENT THAT SPECIFICALLY ADDRESSES THE IMPORTANCE OF PART ORIENTATION AND THE SURFACE TO BE EXAMINED WHEN SALT SPRAY TESTING?
GREGORY PRAMIK
- CLEVELAND, Ohio
2003
A. Hi Gregory,

One thing that needs to be clarified is that ASTM B117 [affil. link] is a specification for everything connected with the salt spray cabinet, like design, amount of collections, pH of salt solution, etc. It does not address failure criteria.

If the test is being performed in a way that is outside the specifications of ASTM B117 [affil. link] , then the results should called into question. One of those specs is the position of the test specimens.
George Gorecki
- Naperville, Illinois
A. Greg - B117 definitely states that the specimens should be at 15-30 degree angle, unless otherwise agreed upon. It sounds more like the evaluation criteria is in question. There are a number of ASTM standards for evaluation, ASTM D1654 [affil. link], ASTM D610 [affil. link] and ASTM D714 [affil. link]. You should establish the "significant surface" and evaluate that area only.
Cynthia L. Meade
- Sylvania, Ohio, USA
---
---
How to place the fasteners and shafts in salt spray test chamber
Hello,

Painted panels can be hanged in test chamber but I would like know the standard practices of positioning the fasteners & motor shafts in the salt spray test chamber?
Prasanna N.
Q.A. - Aurangabad, Maharastra, India
2004
SAE/USCAR-1 requires that the orientation of the primary axis of the fastener to be 25 ± 3 degrees from vertical. I recommend that you obtain this standard, as it describes the proper procedure for testing fasteners, and it is suitable for shaft components as well.
Toby Padfield
Automotive module supplier - Michigan
Painted panels should be tested at a 15 - 30 degree angle. For other parts, the significant surface should be a 15 - 30 degree angle whenever possible. Position the test specimen to minimize solution collection in crevices.
Cynthia L. Meade
- Sylvania, Ohio, USA
---
---
Orientation of cylindrical parts in Salt Spray
Q. My company manufactures pins (coiled, slotted, solid) that often are plated and need to pass Salt Spray tests. ASTM B117 [affil. link] calls out the test specimen to be mounted at 15° to 30° from vertical (7.1.1), and cut edges shall be masked (6.5). My question is, does it make sense that these parts could lie flat rather than be propped at an angle? Because the parts are cylindrical, the same amount of area is within the 15° to 30° plane, but there is a shorter length of metal for the condensation to trickle along when flat. We get better results with parts lying flat than we do mounted at an angle.
Russell Radant
- Danielson, Connecticut, USA
2006
A. Hi Russell -

I'm not surprised that you get better results!

But I don't believe that laying the parts horizontally is what was intended.

I believe that the main plane of the part is to be oriented in the 15 to 30 degrees from vertical angle.

It would be hard to argue that the main plane of your part is 15 to 30 degrees from vertical if you are laying them flat.
Terry Tomt
- Auburn, Washington
---
Q. If I process two parts (same diameter, same coil of steel, same heat treat, phosphated together) but one part is 3" long and the other is 1" long, the 3" long part fails salt spray while the 1" long part passes when mounted near vertical. Of interest is that the long parts only fail at the bottom third of the part. At horizontal, both length pins pass the 72 hour test. This implies that in order to pass the salt spray, phosphating needs to be based on part length, which is ridiculous. I have also verified that if the phosphate process is inadequate (poor grain size, low coating weight, inadequate oil, etc.) the parts do fail salt spray in the horizontal.
Russell Radant
- Danielson, Connecticut, USA
2006
A. Thanks, Russell. I don't particularly have a response, but you have certainly offered an interesting observation. I would certainly agree that the purpose of a salt spray test should be to test the coating rather than to demonstrate the weaknesses of the test :-)

Is there a possibility that the cover is so poorly insulated that the chamber is cooler in the top one inch than just two inches lower?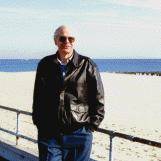 Ted Mooney
, P.E.
Striving to live Aloha
finishing.com - Pine Beach, New Jersey
A. I think that the failure on the lower portions might be caused by the fact that the lower portion of the part has material being dissolved and dragged down on top of it.

For example we see this same thing sometimes when we test aluminum sheet metal.

Is it possible for you to design your coating so that even the longer parts are able to pass salt spray on their lower portions?

If you lay your parts flat, I don't see how you could be meeting the 15 to 30 degree angle requirement.

That's my two cents anyhow.

thanks
Terry Tomt
- Auburn, Washington
---
Q. Once again, it is all in the interpretation. It can be inferred from ASTM B117 [affil. link] that the test methods are intended to be applied to flat panels. Statements such as "dominant surface" and "parallel to principal direction" make much more sense to flat or mostly flat sheets than they do to cylinders. Also, the spec references Practice D609, which ONLY references flat panels. I can prove that equal amounts of surface area is within 15° to 30° of vertical regardless of the mounting angle as long as the pin is mounted at or below the 15° to 30° angle. What would be the procedure if a spherical object was to be tested? I feel the "unless otherwise specified" clauses should be utilized here.
Russell Radant
- Danielson, Connecticut, USA
2006
---
---
Q. Is a specimen supported at 90 degrees from the vertical enduring a harsher testing condition than a specimen supported between 15 and 30 degrees from the vertical?
Thanks
Michelle Shea
- Philadelphia
April 25, 2012
A. From the standpoint that you no longer have a significant surface you have twice as much area to look at.
Since it is vertical, it does not have the condensation running down the inclined face, so it would NOT be as stringent as what the spec calls for.
James Watts
- Navarre, Florida
A. Good day Michelle.
The nature of the salt spray test is to subject the specimen to salt fog as a condensate. The lesser incline will produce a situation where "beads" of condensate will run off the specimen at a faster rate than a specimen at say 30 degrees,where the bead has a chance to "sit".
Chromic acid anodize test panels are by far the most difficult to pass at an incline of only 6 degrees and @ 336 hrs., as the anodize thickness is far thinner than other anodize processes. An example is Cadmium test panels @ 15-30 degrees where the thickness is usually two times greater or IVD panels (aluminum on steel) @ 15-30 degrees for 672 hrs.
Hope this helps.
Eric Bogner
- Toronto Canada
---
Q. So it more difficult to pass if the condensation is running off (instead of staying on or sitting on the specimens)?
Michelle Shea
[returning]
- Philadelphia, Pennsylvania
A. Yes, this would be the same as "residence time". Further the more surface area that is exposed to the ultra fine droplets of solution FALLING out of the air will contribute to a greater amount of salt on the panel.

James Watts




- Navarre, Florida






A. Good day Michelle.
Let me re-phrase. The greater the angle that a panel sits at will cause the salt condensate to remain longer on the surface, thereby causing more of a corrosion effect, say at 15-30 degrees. The lesser the angle, or more perpendicular, 6 degrees,the salt condensate will remain a shorter time on the surface, thereby causing a lesser corrosion effect.
Again, hope this helps.

Eric Bogner




- Toronto, Canada