Live! From beautiful Pine Beach New Jersey: Welcome to the world's most popular metal finishing website
topic 21611
Powder coating steel: Pretreatment process?
An ongoing discussion from 2003 through 2016 . . .
2003
Q. Hi,
I want to know the pretreatment process used in steel for powder coating the detergent and step by step process for also only galvanized steel item. I will be thankful to you.
Mohammed Nizamuddin
lighting company - Riyadh, Central, Saudia Arabia
---
2003
A. Hi Mohammed,
You asked about the pretreatment process used in steel for powder coating do you mean organic electrostatic powder . Ok first there are two methods for pretreatment of steel 1- dipping ( mean there are different tanks contains chemicals solution and the steel part put inside these tanks) 2- spray ( mean the steel part is hinged on conveyer and then pass through tunnel which have nozzle to spray the chemicals solution on the surface of the part). So what kind of the two methods you have because the sequence and the chemicals is different in the two methods first dipping method 1- chemical degreasing tank or phosphodegreasing solution 2- chemical degreasing tank 3- hot water rinse tank 4- cold water rinse tank 5- phosphate tank ( zinc phosphate or iron phosphate ) 6- cold water rinse tank 7- passivation tank 8- cold water rinse tank 9- dryer second spray method 1- chemical degreasing tank 2- cold water tank 3- phosphate tank ( zinc phosphate or iron phosphate or phosphodegreasing solution) 4- cold water tank 5- air nozzle finally all these steps depended in your line ? your steel ? The application after pretreatment ? So Mohammed if you need more information please tell us more details about your line, your steel, the application after pretreatment.
Aly Gomaa
cookers - Giza, Cairo, Egypt
---
2003
A. Hello Mohammed,
I would be glad to answer your question in such a way that you get the information you obviously need. But to do so, I --and any other expert-- would need a lot more information about your specific situation. Listing all the different possibilities wouldn't help you, because you still have to determine which system would suit your needs best. See also my answer to letter 21454 in the Powdercoat section. A hint: contact a professional who will help you to make the right decision in a far shorter time then you would need yourself.
Good luck,
Remmelt Bosklopper
- Enschede, The Netherlands
---
2005
A. Dear MOHAMMED
The phosphating is the best pretreatment for steel. Before the powder coatings we recommend that you could use iron phosphate type (phospho-degreasing )which is more common
For short cycle heavy iron phosphate rinse, phosphodegreasing, rinse.
For long cycle alkaline degreaser, rinse, phosphodegreasing, rinse, dim rinse.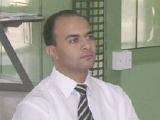 Ahmed Fouad Serag Eldin
Ein Shams - Cairo - Egypt
---
---
2007
Q. Dear Sir,
I want to know about the detail process steps of 9 Tank process of metal sheet. Please also mention the pH of the solution used for processing.
Thanks,
SUMANTA PANJA
- Mumbai, Maharashtra, India
---
---
August 6, 2008
Q. Hello,
I would like to application methods and parameters for Zinc/ Phosphate treatment in car assembly line. Information like pH, temperature, line speed, length of time needed car body in the tank. any other information you may have.

What is approximate formula of zinc phosphate system? Is the particle size of deposited material controlled by pH or surfactant or NV? How do they replenish the tank?

This information will be useful to all.

Your comments would be appreciated.

Regards
Jonathon
Jonathon jade
employee - Wilmington, Delaware
---
---
January 17, 2009
Q. Sir,
I would like to start powder coating job, so please tell the pre-treatment procedure and chemical name percentage of chemical to be added. We are only powder coating of HR sheet.
Thanking you,
T.Rajan
- Puducherry, INDIA
---
January 21, 2009
A. Hi, T. Either iron phosphating or the more expensive zinc phosphating can be done. Please search the site for 'zinc phosphate' or 'iron phosphate' for more info.
Regards,
Ted Mooney, P.E.
finishing.com
Pine Beach, New Jersey
---
---
January 7, 2010
Q. Hi,

I would like to know the proper pretreatment process for SECC material (steel electrolyte cold rolled coil).
Ashish vyapari.
powder coating shop employee. - Pune,Maharashtra, India
---
January 2010
A. Hi, Ashish. Although the meaning of "SECC" seems to be debated, I believe the "E" stands for "electrogalvanized". I don't think the pretreatment of SECC would be different from galvanized steel, i.e., a zinc phosphate pretreatment. Good luck.
Regards,
Ted Mooney, P.E.
finishing.com
Pine Beach, New Jersey
---
---
March 19, 2016
-- this entry appended to this thread by editor in lieu of spawning a duplicative thread
Q. Hi,
We are installing Mild Steel Handrail for outdoor staircase in our project. It has a powder coating finish but its finish is getting chipped off. As per my understanding, powder coating needs to fuse with metal to form a more durable finish than normal paint. My question is, how can we ensure good binding of powder coating to mild steel. What pre treatment must be carried out before powder coating.
Waqas Malik
Dar Engineering - Riyadh KSA
---
March 2016
A. Hi Waqas. The ultimate pretreatment is galvanizing, followed by zinc phosphatizing, followed by electrocoat priming, all before powder coating. But this is probably overkill. You can surely leave out the galvanizing for this application, and if you can get full powder coating coverage, you can probably leave out the electrocoating, depending on what level of quality you are seeking. But the zinc phosphatizing is important for a lot of reasons, including adhesion. Good luck.
Regards,
Ted Mooney, P.E. RET
finishing.com
Pine Beach, New Jersey
Striving to live "Aloha"
---
March 20, 2016
A. Well,
Powdercoat is a decorative finish and when well applied and when correctly chosen from the myriad formulations available it is very chip resistant and abrasion resistant.
The secret of course is as Ted describes adequate pre-treatment.
A mild steel handrail sprayed with powder and inadequately cured might last a few months in a benign environment.
The same rail, assuming it is treated as Ted recommends would last 20 yrs plus assuming a quality powder is applied over the treated surface even in a severe coastal environment.
I have hand rails 20 metres from the Pacific Ocean which are totally unmarked after 20 yrs although their securing Galv bolts are totally rusted out.
Specification is the key.

I guess the first questions to ask are:
Are you using Hr or Cr steel for the rail?
Are you using pre-galvanised steel?
Are you using Si Bronze for welding wire?
Are using TGIC or other resin powders?
What is the environment?
What is the expected blemish free life?
Given answers to these questions some reasonable recommendations might be made.
Please help us to help you.
Regards,
Bill
William Doherty
Trainer - Salamander Bay, Australia
---
March 22, 2016
Q. Thanks a lot Ted and William for your replies.

I am an architect by profession and don't know a lot about the processing and chemistry part of powder coating. With help of you guys, I can instruct my handrail vendor to adopt the expert's recommendations.
After I received Ted's reply, I spoke with vendor about the zinc phosphating part to which he said it's an extra expense. (By the way this vendor has his own technical knowledge and local experience). He said that metal pipes need to be acid cleaned to remove rust and grease, rinsed, and sandblasted which will make the surface slightly rough and when powder coat is applied to it, it will penetrate into interstices when baked and won't chip off easily. Well, I still agree with Ted for his advice. For the above mentioned questions, which are quite vital, kindly find reply below in brackets:

Are you using Hr or Cr steel for the rail? (Not sure. The chipped powder coat reveals a blackish brown steel tube which is smooth to touch.
Are you using pre-galvanized steel? (Steel pipes are not galvanized)
Are you using Si Bronze for welding wire? Are using TGIC or other resin powders? (Sorry no idea).
What is the environment? (Weather in Riyadh is extremely dry. It rains occasionally. And when it rains, it rains a lot. I guess you can compare it with weather in Central Australia)
What is the expected blemish free life? (Are you asking the blemish free life for powder coat or steel pipe?)
(For the un-answered questions, I will ask these to the vendors to make ourselves more aware).

Thanks and best regards,
Waqas Malik
[returning]
- Riyadh, KSA
---
March 2016
A. Hi Wagas. Phosphatizing is a superior treatment to sandblasting, and will cost less in the end, even if not immediately, because it's a more sustainable solution to pretreat steel right than to suffer replacement or expensive ongoing maintenance.
Still, in a world where we are constrained by limited budgets and must accomplish as much as we can with the funds available, I think sandblasting can suffice towards getting the building up and into use. With the steel underneath black though, in my opinion it's probable that that area was not properly blasted or the handrail missed entirely.
Regards,
Ted Mooney, P.E. RET
finishing.com
Pine Beach, New Jersey
Striving to live "Aloha"
---
March 23, 2016
A. Well a picture was certainly worth a thousand words in this instance.
It is pretty obvious from that picture that you have a handrail fabricated from Hot Rolled steel.
The ultimate treatment of this is exactly as Ted originally specified commencing with Hot Dip Gal.
If there are budgetary constraints then my suggestion is to abrasive blast then very rapidly(within 24 hrs) Zn Phosphate without being touched by ungloved hands then very rapidly coat with a barrier style architectural grade powdercoat which will almost certainly be a TGIC resin based consumable if employing thermo-set powder.
Thermo-plastics may give you a greater barrier effect although you would be severely restrained by colour choice.
The cure schedule (or time at metal cure temperature) is the next variable to eliminate.
Ted's ultimate solution should give you 20+yrs in your environment.
The alternative I have suggested may give you 10+yrs.
Basically, like everything else, you get what you pay for.
Unfortunately, in this Industry, you too often pay for what you get.
A really tight specification is paramount.
Hope this helps,
Regards,
Bill

William Doherty
Trainer - Salamander Bay
---
April 11, 2016
A. While Powder Coating does produce a normally, very durable finish, so do many wet paints. The primary difference being that the powder finish achieves full performance at the end of the oven process while wet paints may require several weeks to complete their cure cycle. I have found that wet paint systems that include a primer may in many cases out-perform a powder coated finish in that the powder is much less forgiving when it comes to the prep process.
Just do a side by side comparison of the performance data provided by the manufacturer.
Ed Peters
Metlfab Inc. - Frederick, Maryland USA
---
Iron plate finishing
July 3, 2018
My situation: Could you please recommend the best solution (steps) for finishing Iron plates as well as cast iron. Starting from degreasing to phosphating and finally powder coating.
Wilhelm Rudolph
Consultant - Ho CHi Minh City, Vietnam
---
July 2018
A. Hi cousin Wilhelm. There is almost never such a thing as 'best', and the most corrosion resistant processes ones are often rejected on the basis of cost anyway. If this iron is used inside a building, you really don't need best. If the shape of the castings is such that pore-free, even-thickness, powder coating isn't possible you may need electrocoating between the phosphatizing and the powder coating for outdoor exposure. If this is an architectural feature, you probably need architectural powder coating. That's why we ask for "your situation". You may also need blasting before the 'degreasing' whether you like it or not.
But for a quick answer, I think William Doherty's posting, 2 paragraphs above yours, covers most of the bases, including the need for a tight specification. Best of luck!
Regards,
Ted Mooney, P.E. RET
finishing.com
Pine Beach, New Jersey
Striving to live "Aloha"


If you have a question in mind which seems off topic, please Search the Site