Live! From beautiful Pine Beach New Jersey: Welcome to the world's most popular metal finishing website
topic 21436
Cleaning & Removing oxidation from Bronze Gravemarkers
A discussion started in 2003 but continuing through 2018
2003
Q. Trying to remove oxidation from bronze markers of family members graves, In the past several years I have used about every commercial cleaner on the market. None have solved the problem. Is there a chemical solution available to individuals that will remove oxidation from bronze?
Would sincerely appreciate any information you can give me to solve this problem.
Charles S
[last name deleted for privacy by Editor]
- Satsuma, Alabama, USA
---
2004
Q. I am also looking for a product or a method which will allow me to clean and restore two bronze grave markers of the type given by the VA to veterans. One has been on the ground for 27 years, the other only 18 months, but is still deteriorating or dulling.
Walter M
[last name deleted for privacy by Editor]
- El Dorado Hills, California, USA
---
---
Cleaning headstone Bronze Markers
November 20, 2016
Q. I downloaded 5 pages of cleaning bronze headstones. Claims I should use distilled water, 200 grain sand paper, brown shoe polish, wire brush, clean towels etc., etc. I tried sanding the markers but I was worn out only after a few minutes without much difference. Our Memorial Park suggested just spraying WD-40 and then they charged me $40.00 including cutting the grass around the marker. Yikes!!! I just ordered a drill which is battery operated to use with the sand paper and then just ordered a battery smaller drill for little jobs to sand the damages off. I have gone nuts trying to figure this out. Bought a book about cleaning things with Vinegar. I have well over $200.00 invested so far and still unhappy with my efforts. I have been quoted up to $500.00 to lift the marker and take it to a factory to refinish. My mom's marker is only 4 months old and turning already. I have faith the vinegar, flour and water will work. I am leaving CLR hard spot removed on the pictures on the headstones to remove the hard water spots. As a side note. At the house I'm going to change over to a soft water system to rid my home of hard water spots. I am that frustrated with this situation we face in 2016. If I win with satisfaction I will start a business for others who don't have the time but have the desire and money.
Nana E.
Family Member caring for bronze markers - Los Angeles, California
---
---
June 24, 2018
Q. My dad's headstone has lettering and trim that used to be bright and shiny. I tried polishing it but I think it must have just had brass plating that has been polished right off.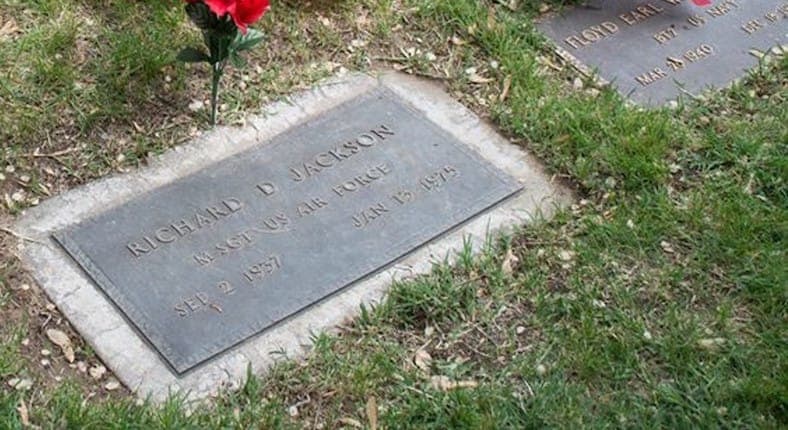 Is there a way it can be re-plated either professionally or on my own? Does the plating process require immersion of the item or can it be done on something like a headstone? Or would simply painting the letters and adding a sealer be a better option?
Tamara Forsyth
- Ogden, Utah USA


If you have a question in mind which seems off topic, please Search the Site