Where the world gathers for
plating, anodizing, & finishing Q&As since 1989
-----
Building a gas fired convection oven for powdercoating
2000
Q. I'm going to build a oven for powder Coating the oven size is going to be 8'W x 20'L x 8'H. I need all the information I can get. Can anyone HELP me.

Thanks,
William Cook
- Talladega, Alabama
---
Q. We are into fabrication & manufacturing business. I am planning to get a Powder Coating Machine, and my problem is I want to fabricate my own Oven & Spray booth. Can anyone out there help me? I just need the fabrication design ... my work piece is 8'H X 1'W

Thanks.
Joel Chan
- Philippines
---
"NFPA 33: Standard for Spray Application Using Flammable or Combustible Materials"
by NFPA
from Abe Books
or

Affil. Link
Your purchases make finishing.com possible
2000
A. The CCAI [www.ccaiweb.com] has a manual on system design for around 30 bucks that can help you a lot. They also have an 800 number help line where you can get a certain amount of help.

Jeff Watson
- Pearland, Texas
---
2000
A. Get a copy of the NFPA codes. It is not impossible to design and build and an oven. It is also easy to build a accident waiting to happen.
Tyrone L. Caley
- Jefferson City, Missouri
---
---
February 18, 2008
Q. How do you balance a dryoff / cure oven?
Terry Traylor
powder coating - Webster, South Dakota
---
---
Propane fired oven for powder coating?
1998
Q. Can I build a Propane heat unit for baking powder paint?

I am trying to find some info on the possible construction of a Propane bake oven for Powder paint. We need to build one around 1500 cu/ft. We have been told that Tube style Propane heaters will do the job, however I do not like to just go with the first thing I hear.

If Someone out there has ever built a Propane oven, or is running Propane for this purpose. Please help with what you may have.
Jim Fraser
---
Diesel fired oven for powder coating?
2000
RFQ: Hello

I am interested in diesel fired heaters for Powder paint baking oven Heat load 65000 Kcal/Hr. Continuous oven Size 2000 mm(H)* 2500 mm(W)* 5000 mm(L)
Dilip
[last name deleted for privacy by Editor]
factory for furniture - Abu Dhabi, UAE
Sorry, this RFQ is outdated, but technical replies are welcome. No public brand/source suggestions please ( huh? why?)
---
---
2003
Q. I was using a brick oven to cure my powder coating which were small items. Now the project is expanding and I need to build a new oven. I cannot use electricity, as that commodity is very expensive; it was suggested that I use LPG (liquid petroleum gas) so I need to build a gas fired convection oven. I have worked the size as being 8'H * 6'W * 8'D or 384 cubic feet. Now my dilemma is this: where do I put the fire box (area with the burners) at the bottom of the oven area or to the back and where do I put the ducting for the fan, top of the oven to the front/top of the oven to the back, and how wide do I make the ducting. Looks like I need more than 1 fan. Lastly what would you recommend to line the interior of the oven area, high temp paint or... (I have used 1/8" thick mild steel to make the oven area already; cannot afford stainless steel). Please help in the poor man's way as possible. I've just really started.
Patrick Robinson
- Kingston, St. Andrew, Jamaica
---
2006
Q. I would like plans on building a gas oven for curing powder coating. Thanks.
Jim Claypool
- Frazeysburg, Ohio
---
December 4, 2008
Q. Is there any plans for the gas fired oven talked about in this article? If so how or who do I need to speak with?
Stan Krieger
- Stella, North Carolina
---
---
To minimize searching & thrashing, multiple threads were merged; please forgive repetition, chronology errors, or disrespect of other responses (they probably weren't there) :-)
---
---
How can I build a powdercoat oven at home
2003
Q. I need information on how to build a powder coat curing oven. can I use a portable propane heater if I channel the heat through air duct? do I need a fan in the oven to circulate the heat? do I need ventilation during the curing process? thanks
Richard Skinner
cycle paints - Springfield, Missouri
---
2005
Q. Just wondering if you found out any useful information, I was wanting to build one also. Please let me know what you found out?
Chad Kmiecik
- Paradise, California
---
2005
Q. I would also like to receive instructions on how to make a relatively large (3' x 4' x 6') powder coating oven (electric).

Thanks!
Chaz Steadman
- Easley, South Carolina
---
December 9, 2008
A. Hi, gentlemen. I strongly recommend "Powder Coating" by Roger Talbert -- a 141-page softcover published by Chemical Coaters Association International, Cincinnati (ccaiweb.com). It has a 10-page chapter about curing ovens, with sketches, as well as info about dry-off ovens. It is not a set of plans, but it is invaluable and it clearly explains the features that should be included in each type of oven and why.

You will probably also find letter 33629 "Drawings/Plans for building Powder Coating Oven" informative, as it has links to some construction photos.
Plus, you should probably see letter 13877, "Fire Protection for Powder Coating Booths, NFPA Issues".
We have several other threads on specific topics involved in the design if you are patiently search the site with the google custom search engine.

Good luck.

Regards,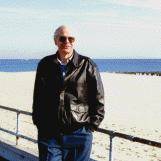 Ted Mooney
, P.E.
Striving to live Aloha
finishing.com - Pine Beach, New Jersey
---
---
Want small powder coating oven
2005
RFQ: Looking for a powder coating oven that measures approximately 50" deep, 18" high and 24" wide. These are interior measurements.
Chuck M
[last name deleted for privacy by Editor]
hobbyist - Cleveland, Ohio
Sorry, this RFQ is outdated, but technical replies are welcome. No public brand/source suggestions please ( huh? why?)
---
---
Best Gas Burner for Powder Coating Oven
October 11, 2018
Q. Hi it's been a while since I posted, Question is what is the best make of Gas Burners for Powder Coating Plant, our existing burner is a TC Williams WMG6 and it is 12 years old, we are starting to get faults with lockout's the burner seams to work well but fault finding by engineers is costly as is down time, hence thinking of replacing it with the likes of a Weishaupt Low-NOx, sliding-two-stage, W-series gas burner, model
WG30N/1-C ZM-LN. DIGITAL ? not sure if this will be more reliable but I expect it should reduce gas bills, anyone know of this make, or a better one ?
Cheers Richard
Richard Rinn
- Glasgow Scotland
---
October 2018
A. Hi Richard. We can't post recommendations of specific brand names or suppliers (why?), but people are certainly welcome to offer their thoughts on the relative importance of capital cost, maintenance costs, reliability, information recording, efficiency and so on.
Regards,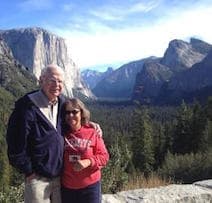 Ted Mooney
, P.E. RET
Striving to live Aloha
finishing.com - Pine Beach, New Jersey