Live! From beautiful Pine Beach New Jersey: Welcome to the world's most popular metal finishing website
topic 20720
Very low pH in activation bath
2003
Q. Sir,
We are operating tri-cationic phosphating. Our surface activation bath is deviating from the spec. in total alkalinity. It is very low in the range of 1.2-1.5 against 1.8-2.2. I will be grateful to know the reason.
babu sankar
- hosur,tamilnadu
---
2003
A. I would recommend that you control the bath using the following significant characteristics Total Titanium/Filterable Titanium and pH. If the pH/alkalinity is falling then you need to:
1) Check the water used to replenish the bath. You may need to use de-mineralised water if the town water is suspect.
2) Phosphate solution may be spraying back due to misdirected entry sprays or along the conveyor shroud. This will reduce the pH and cause greater problems if not fixed. You should also demand that your chemical supplier investigate the problem as you may be using the wrong product for your conditions.
Good Luck,
David Hall
- Melbourne, Australia
---
---
July 16, 2018
Q. We are facing same issue although we are using good quality DI water & also there is no phosphate solution contamination. Please comment if anyone has any solution.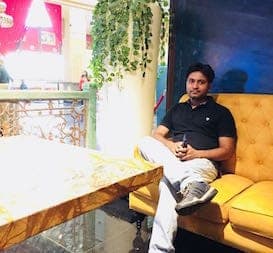 Nikhil Singh
Steel strips wheels ltd - Jamshedpur, Jharkhand, India
---
July 2018

Hi Nikhil. Can you give us the "Total Titanium/Filterable Titanium and pH" which David suggested that you monitor? Have you made a "demand that your chemical supplier investigate the problem"? Can you tell us anything else?
I know you're only looking for quick help, but from doing the postings on this site for many years, I've observed that, unfortunately, if:
1. someone asks for help, and
2. someone offers it, then
3. a 3rd person says "I have the exact same issue and you were wrong, keep guessing" without offering any new data to evaluate, it rarely seems to work.
Best of luck, and keep your fingers crossed for a helpful reader :-)
Regards,
Ted Mooney, P.E. RET
finishing.com
Pine Beach, New Jersey
Striving to live "Aloha"


If you have a question in mind which seems off topic, please Search the Site