World's #1 finishing resource since 1989
No login needed: Chime right in
topic 1959
Plating Electroless Nickel onto a Silver Substrate
A discussion started in 1998 but continuing through 2018
1998
Q. Can anybody tell me if electroless nickel can be plated on silver substrate? Is any pre-treatment necessary to condition silver before immersing the sample in electroless nickel/phosphorous solution?
Thanks a lot for your attention.
Madhhumita Datta
Laboratory of Physical Sciences - College Park, Maryland
---
1998
A. A normal prep cycle for silver will do. EN will not plate, without help, onto silver. A palladium immersion coat will work. More practical is a nickel strike and rapidly rinse and get into the EN, or put the prepped part into the EN and make the part cathodic for a few seconds with some type of anode in the tank that you remove after the EN kicks off.
Lowenheim's Modern Electroplating has a few sentences on it.
Most other references have nothing.
Not many people would have a need for EN over silver.
James Watts
- Navarre, Florida
---
1998
A. Acidic hypo EN does not work on Ag, but ammonia hypo EN does. Substrate surface should be polished, or degreased and soaked in a thiourea-type lightener. Rinse with DI water and plate immediately.
Alex Kozlov
- New Jersey
---
---
November 25, 2018
Q. We are trying to use electroless nickel on silver epoxy (silver paste), but can't do it, can any expert tell me how to do it?
Chris Chu
- China
---
November 2018
affil. link
Electroless Plating
by Mallory & Hajdu
from Abe Books
or

A. Hi cousin Chris. It seems to me that James is implying that silver is not catalytic to electroless nickel (and the Lowenheim book he references agrees with him). Alex is saying that it will work with an ammonia based (alkaline) EN process, and Mallory & Hajdu note that boron-based EN on surface mounted capacitors primed with silver paste is widely done.
If you still want to use an acid hypophosphite EN, an alternative might be 'sparking' the process (applying plating electricity for a few seconds to start the deposition process), but while that might be applicable to a large structure, it's probably of no help if you are doing surface mounted electronic components.
So please give us details including what the parts are that you wish to plate, and what type of EN solution you are trying to use, and what you have learned from your efforts to date. Thanks!
Regards,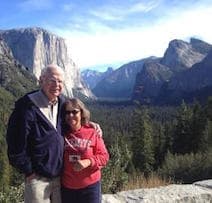 Ted Mooney, P.E. RET
Aloha -- an idea worth spreading
finishing.com - Pine Beach, New Jersey
---
---
Conductive Polymer as catalyst for electroless plating
November 24, 2018
-- this entry appended to this thread by editor in lieu of spawning a duplicative thread
Q. Can we use the conductive polymer as a catalyst in an electroless plating?
DINESH Cherekar
- Mumbai India
---
November 2018
A. Hi Dinesh. I believe there is probably no abstract reason preventing it.
But assuming I am right, then your question will sort of devolve into "Is an unknown conductive substance catalytic for an unspecified metal in an unspecified electroless plating process?" And that is, of course, unanswerable. So please introduce yourself and the actual situation. Thanks.
Regards,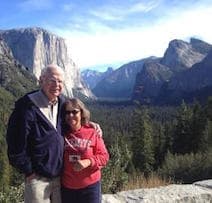 Ted Mooney, P.E. RET
Aloha -- an idea worth spreading
finishing.com - Pine Beach, New Jersey
(My mother wanted me to be a dentist)