Where the world gathers for
plating, anodizing, & finishing Q&As since 1989
-----
Paint/color filling etched metals
1998
Q. Hi metal finishers,
Let me "paint" this picture. We etch most metals to create architectural nameplates or equipment ID plates. We are using dry film for deeper etching and we have to introduce color(s) in the etched areas. We currently strip the plate and then spray the color(s)for the in-fill and then tediously sand the plate's face to remove paint from the surface. There has to be an easier way! Is there a stripper that will undermine the paint covered resist and not affect the paint if-fill? Should we try to strip the resist before the paint fully cures? Should we use a special paint that will stick to the metal but not to the resist? I've seen other etched products with beautiful fills but we haven't found the right procedure. Sometimes I feel we're "painting ourselves into a corner"! Any thoughts? Thank you in advance.
Mike Dywan
- Phoenix, Arizona
---
1998
A. Just an idea:
Depending on what you have for a resist and what you have for paint, there may be a temperature rating difference. In case of thermal photolaminates, the resist becomes quite soft, even liquid, around 150-200 deg. It may be possible to let the paint dry, heat the work, and skim off the unwanted paint along with the resist. The remaining resist residue should be exposed well enough to remove with its normal stripper, as long as it's compatible with the paint.
Danny Miller
---
A. Hi, Mike. As long as you've put resist on the surface for your etching anyway, why not electrophretically lacquer the etched lettering? This electropaint won't stick to the resist, so you can easily strip it since it won't be covered with paint.
Regards,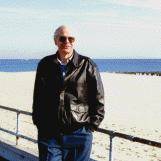 Ted Mooney
, P.E.
Striving to live Aloha
finishing.com - Pine Beach, New Jersey
---
---
2003
Q. I am working on a job that requires me to fill engraved letters with paint. In the past, 1960's and 70's when I worked in Phila., we would fill the letters using what we called "Lacquer Sticks" which were like a crayon that you would scrape across the engraved letters and wipe off the excess, then let it dry. I have visited different paint stores and hardware stores, but no one knows what I'm talking about. Does anyone know if they exist anymore and if they do how can I acquire some?
Bill Gladwin
Defense Supply Center Richmond - Richmond, Virginia, USA
---
2005
Q. I'd like to know the most effective way to fill the background of an etched sheet of stainless steel nameplates with enamel, leaving the areas coated with blue resist a natural color. Does anyone have any idea as to which products are most commonly used, and what techniques? thanks in advance.
Ron Arbogast
associated printers - Pennsville, New Jersey
---
2003
A. Drop into your local bowling alley and ask where to get a bowling ball engraved. Lacquer sticks are used to fill the lettering.
Tom Gallant
- Long Beach, California, USA
---
2003
A. You might look into "paint Markers" These are like giant ballpoint pens that have paint instead of ink. Sold in many industrial supply stores. Look at Grainger. We used syringes because we had to use mil spec paint. This is slow!
James Watts
- Navarre, Florida
---
2004
A. Try EFD Precision Dispensers in Rhode Island. They have variety of such instruments to help you out.
Stephen Lee
CONNELL PROCESSING, INC. - Burbank, California
---
March 18, 2014
A. I also used to do paint fill in panels w/ engraved lettering. I used a device similar to an air brush, but no air. I did an internet search and found what I was looking for. Here is the link:
www.bellcoinc.com/shopsite_sc/page2.html
I think this will do the trick.
grant ripley
- seattle, Washington usa
---

Hi Stepgen, Hi Grant. Thanks!
Update July 2020
But readers, this site has been on the air since 1989 as a BBS before the internet, and as times changed, we've had to. We can no longer post brand or sourcing suggestions, for a number of reasons (why?). If you think your mailbox overflows with spam, imagine a public forum with 60,000 topics in this age of spambots: hundreds of attempts to post ads in this forum every day, and impossible to discern actual satisfied users from people paid to post. Also, we're trying to consolidate this 30+ years of effort into a permanent reference, whereas 99% of links break in a year or two :-)
Luck & Regards,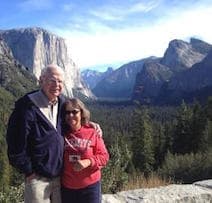 Ted Mooney
, P.E. RET
Striving to live Aloha
finishing.com - Pine Beach, New Jersey
---
---
2006
Q. Please help point me in the correct direction as to where I can learn how to "etch and fill" (on the high end) or simply produce metal nameplates. I would like to learn this for my business.
Thank you for your help.
Mark Adler
Screen Printer - industrial label printer - Saint Louis, Missouri
A. Hi Mark. This page covers the "fill" portion of your question. The etching depends upon what material the nameplate is made of (aluminum, stainless steel, brass).
The following pages should be helpful:
Luck & Regards,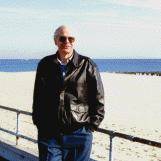 Ted Mooney
, P.E.
Striving to live Aloha
finishing.com - Pine Beach, New Jersey
---
---
Fast coloring process for SS etched data name plates
March 30, 2014
Q. Hello everyone,

We're into manufacturing of industrial data name plates, as we're new to the field, experiencing issues with color filling etched areas with single color & multicolor.
We used oil paints and NC auto paints but later excess paint scrubbing takes a lot of time and consumes labor. Is there any process for faster color filling?
Kindly reply with best working results.

Regards
Avinash M Belavade
---
---
Artistic electroplating of an engraved recessed area
March 5, 2018
Q. If I cut a picture into a sheet of either stainless steel or aluminum would there be a way to electroplate the cuts to produce a sheet of metal with a picture inlaid of a different metal, for example aluminum sheet with bird outline cut in it then cuts filled with copper, then polish to have copper bird picture in the sheet?
Brandon Herman
- Kissimmee,Florida,usa
---
March 2018
A. Hi Brandon. This sounds like no particular problem. Just mask the non-engraved area, do the plating, and remove the masking. There is the practical problem, of course, of either acquiring sufficient experience to do it yourself, or finding a shop willing to do it.
Both stainless steel and aluminum require somewhat specialized pretreatment before plating, so it would be easier to, for example, nickel plate an engraving in a brass or copper plate. Good luck.
Regards,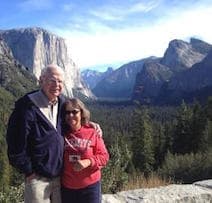 Ted Mooney
, P.E. RET
Striving to live Aloha
finishing.com - Pine Beach, New Jersey
---
March 6, 2018
A. Hi Brandon

You will find it easier to mask the surface first and engrave through the mask. Touch up any scratches in the mask and then plate. Masking after engraving inevitably ends up with maskant in the etched areas where it is difficult to remove.
This is standard practice for making metal name plates and printed circuits.
If you use photoresist or screen printing to apply the design, you can etch the substrate instead of engraving.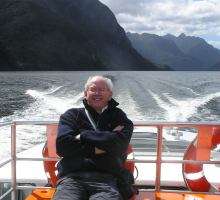 Geoff Smith
Hampshire, England
---
March 2018
A. Excellent point Geoff!
Regards,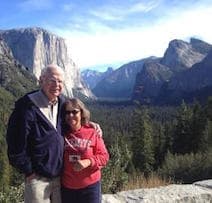 Ted Mooney
, P.E. RET
Striving to live Aloha
finishing.com - Pine Beach, New Jersey
---
March 11, 2018

Thank you for your help
Brandon Herman
[returning]
- Kissimmee Florida usa