Where the world gathers for
plating, anodizing, & finishing Q&As since 1989
-----
Laser etching of anodized aluminum
2000
Q. Hi,

I am in the process of learning how to mark anodized AL with a low power (12 watt) CO2 laser. The material is in sheet form , .012 .040 thick. I have purchased anodized material from several sheetmetal users, not sheetmetal suppliers. I find great variation of how the material marks between the suppliers. Some material marks well with low power at high writing speed (25 inches per minute), while some material requires max power, slow speed (1 inch per minute), and multiple passes to obtain a descent mark. I have been mostly marking black anodized, but would like to work with other colors also. So far, sample of hard, grey, marks the easiest. Marking is very white.

Can you provide any information on what type of anodizing / substrate yield the best results when laser marking?

Also, once I learn what works best, I will need to find a to supplier for said anodized sheet.

Thank You,

Sincerely,
Dan Hammersmark
Hammersmarking - San Bruno, California, USA
---
2000
A. Check out Lorin Industries' U.V. stable, anodized Al 5005-H34. It is used for laser etching meter nameplates. We have had good success with this product. However, barcode reading can be problematic with certain types of scanners.
Kirby Nelson
- west union, South Carolina
---
2003
A. Regarding the use of lasers to create colored letters - The process is actually quite simple. You use the CO2 laser to burn off the anodize layer down to the bare aluminum. Then you use an active colorant, like an alcohol based ink (sharpie marker) which bonds to the bare aluminum and voila, permanent stain in the aluminum. If you look at older Synrad lasers, the faceplates were all labeled in this fashion.

If done manually it is time consuming, but if done correctly, you end up with a mark that is essentially a colored anodize layer. This can work pretty well in conjunction with a laser marking system to scribe in the pattern in the anodize and color it in afterwards.
Daniel Perreault
- Minneapolis, Minnesota
---
September 11, 2010
A. Hello Dan ,

You can black LASER MARK anodized aluminum with a coating material. Such material is available in two colors, Gold & Silver anodized. The laser absorbing coating is applied in the mfg. process of these aluminum sheets. Labels are ready to laser mark with low power CO2 lasers.

This is well established process in the industry.

Jagdip Thaker.
JN Thaker
- Schuamburg, Illinois, USA
---
---
Multiple threads were merged: please forgive repetition, chronology errors, or disrespect towards other postings [they weren't on the same page] :-)
---
---
2006
Q. I am in the process of a material analysis for laser etched anodized aluminum. I am looking for some information of the process. When laser etched the anodizing is removed, correct? when removed what are the resulting surface properties and why would they be so corrosion resistant? Oxides? these are some of the questions I have. I would also be interested in the process of the etching (i.e. laser/surface temperatures, depth of burn, etc.). Any further information for material after etching would be helpful.

Thanks,
Kirk Bailey
power systems - Twinsburg, Ohio
---
2006
A. Hi Kirk
You are correct.
Yag lasers are used to do this as they have very large peak powers and the depth of the mark can be controlled, the base aluminium is exposed in its natural state and this kind of marking can be done in argon etc.
Trumpf inc do A lot of this.
the surface properties are as bare aluminium.
The anodised coating having a different density reflectivity and absorption to the Al, this will vapourise more easily than the aluminum.
The temperatures are in many thousands but the material is not melting but vaporising instantly (solid to gas) and in most cases plasma, with no heat effected zone.
Hope this helps
andy
Andrew Hunt
inventor - Wales, UK
---
2006

Andrew,

Thanks for the response. I have completed some of my investigation and agree with most of your statements. The one I disagree with is the final surface (material) condition after the vaporization of the anodizing. The surface can NOT be bare Al. as it has extremely good corrosion resistance. Bare Al, when submerged in salt fog or concentrated salt water, will corrode very quickly (within hours) and visible pits form. I have done the above tests with a control specimen and several etched nameplates. I have literally dissolved a bare Al plate within 3 month and the etched plates show absolutely no deterioration. so far I suspect there are extremely strong oxides protecting the surface. I have just not gotten to that point of the investigation yet.

Again thanks,
Kirk Bailey
[returning]
- Twinsburg, Ohio
---
2006
A. I believe that if you are laser marking rather than actually etching a *dyed* anodized surface, the dye is ablated (or more probably rendered colorless) without disrupting the anodization. Sorry if this is not pertinent to your situation.
David Janszen
- Columbus, Ohio
---
October 29, 2009
A. Hey I do not have experience in laser etching but I have anodised aluminum to mil specs and if you don't know aluminum can be corrosion resistant if properly sealed for years at .0003" thickness and can be H2SO4 anodised up to .0006", or .004" if hard anodised and the ideal aluminum grade is 6061. So if etching doesn't surpass the min thickness this may be of some help. Also there are thickness testers and resistance meters to check your coating; hope it helps.
John Luisi
- Whangarei. New Zealand
A. Readers, you may wish to search the site for related topics, or review the following closely related topics:
Luck & Regards,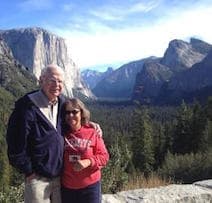 Ted Mooney
, P.E. RET
Striving to live Aloha
finishing.com - Pine Beach, New Jersey