60,000 Q&A topics -- Education, Aloha, & Fun
topic 18751p2
Dipping rings in white gold? (page 2)
---
---
Ed. note: This thread is interesting, but long and rambling.
You may want to see our "Rhodium Plating and White Gold" FAQ first to quickly understand the subject.
A discussion started in 2002 but continuing through 2019
---
2004
My fiance bought me a white gold engagement ring, which subsequently lost the white color and is yellow underneath. I would like to know what the cost difference is between white and yellow gold. Should I return my ring?
Debbra M
[last name deleted for privacy by Editor]
ring owner - La Mesa, California
---
2004
We purchased a white gold wedding mount, about a year ago. We just took it back to the jewelry store to have a diamond fixed. When we got it back it was yellow, they said when they fixed it they forgot to replate it. They are also telling us that white gold is no longer being built in the USA. My question is this, is it true they no longer produce white gold that is not plated?
Thank you,
Robert S
[last name deleted for privacy by Editor]
jewelry purchaser - Cedar Rapids, Iowa
---
2004
Get your money back quick. In the first place I'd like to know how they got the rhodium off your wedding band, because professionals say it is difficult (see letter 10337). With luck, your wedding band still exists, but I doubt that it's the one you're holding. In the second place, it's ridiculous to claim that white gold isn't made anymore. In the third place, as mentioned earlier in this thread, rhodium plating on yellow gold will be unsatisfactory because as it wears the contrast will be ugly. (Although white gold is a bit grayish compared to the brilliance of rhodium, it doesn't stick out like a sore thumb like yellow gold will).
We were afraid that part of the reason we've received so many complaints is that some jewelers were taking the easy route of rhodium plating yellow gold instead of white gold and apparently our suspicions are confirmed.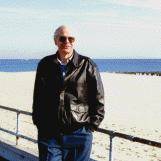 Ted Mooney, P.E.
finishing.com - Pine Beach, New Jersey
Striving to live Aloha
---
2004
I was reading some of the questions and answers regarding changing a wedding ring from yellow gold to white gold. Where can I have this procedure done? Will any jeweler be able to do this type of plating? Much Thanks.
Kelly T
[last name deleted for privacy by Editor]
- Toms River, New Jersey
Ed. note: most jewelers can do it but you probably won't be happy with it because nickel plating is usually involved and you may be allergic to that, and as the plating wears the contrast will be far more obvious than if the rhodium plating wore through on a white gold ring.
---
2004
I've recently switched to white gold. I have three sets of diamond earrings that I'd like to have converted from yellow gold, to white gold. Should I have them dipped or should I just have them replaced with white gold? Which is best, and why?
Evonna R
[last name deleted for privacy by Editor]
Home owner - Jacksonville, Texas
---
2004
Replaced is better, Evonna. Although white gold is traditionally plated with rhodium to brighten it, the substrate is basically white, so when the plating wears thin the contrast is not dramatic. But if you plate yellow gold with rhodium, the yellow will stick out the moment the plating wears.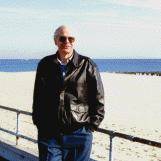 Ted Mooney, P.E.
finishing.com - Pine Beach, New Jersey
Striving to live Aloha
---
2004
I have a yellow gold, wedding band and engagement ring and I would really like them to be changed to White. Can you please let me know the best way to go about this?
Laura R
[last name deleted for privacy by Editor]
Purchaser - London, UK
---
2004
My wedding ring set is yellow gold and I would like to change to either white gold or platinum. I do not really want to change the setting. I have heard of dipping rings in either white or yellow. Is this possible or is it destined to fail?
Patricia G
[last name deleted for privacy by Editor]
- New Orleans, Louisiana
---
2005
I would like to change my yellow gold wedding ring to white gold. However when I went from where I bought it they discouraged my decision cause they said they yellow would still come up after several months!. Is this true? Does somebody know of any other option pls?
Mary G.
[last name deleted for privacy by Editor]
n/a - Valletta, Malta
---
2005
After having a similar pre-marital debate (one of many I'm sure !) with my fiancee about the yellow gold ("gold" gold it should be called) ring (with 5 diamonds) that I sprung on her whilst perched on one knee, we read ( days after the perching) this very interesting chain of discussion (as above).
**Basically I have come to the conclusion that "gold" gold is always going to be better than any ring that is plated.**
Whether that ring be white gold plated with rhodium or "gold" gold plated with rhodium, surely having a stable ring (colour) better relates to a stable relationship (which is actually what is important), so white "rhodium" gold may be fashionable but the original is and was always best, that's why they have done it that way for so many years. So "gold" gold is best !
O'er now we have to debate the colour of the wedding band, I'm sure white gold or platinum next to a lot of diamonds on top of a "gold" gold ring will look just fine.
Oh happy days........
Craig S
[last name deleted for privacy by Editor]
- Scotland
---
2005
I just got engaged and the ring that my fiance bought me is his grandmothers, the problem is its yellow gold and I don't wear yellow gold. My fiance knows this and suggests getting it dipped but my concern is that after paying for it a few times I could have got a new setting. Should I mention my concern to my fiance and hope it doesn't offend him or just keep getting it plated?
Megan
[last name deleted for privacy by Editor]
Dental assisting - Salt Lake City, Utah
---
2005
I have a yellow gold ring which I would like to change to white gold.
Can this be easily done and what do you think the cost would be?
Michele M.
[last name deleted for privacy by Editor]
- Melbourne Vic Australia
---
2005
You probably won't be happy Michele. While it is possible to do a white plating a relatively low wear yellow item like a necklace, the color contrast is dramatic when it starts wearing. So for a ring, which is a very high wear item, you'll start seeing yellow through the wearing-thin plating pretty soon.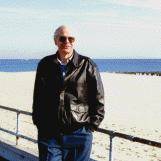 Ted Mooney, P.E.
finishing.com - Pine Beach, New Jersey
Striving to live Aloha
---
2005
I have been married for 2 years and I have a wedding ring set that is 14k gold. My first engagement ring is platinum and my husband knows good and well I don't wear gold. So my gorgeous wedding ring sits on my dresser. We've been talking about getting it dipped in platinum or white gold but I'm not sure what's the pro's and con's about doing so. I don't want it to dull later or crack. I'm not sure how it works and should we have some sort of shine on top of the metal. Can you give me a quick suggestion?
BaLorie Chambliss
Plating - Macon, Georgia
---
2006
Is yellow gold so much more common and cheaper that jewelers have to use a yellow gold base and rhodium it to look like white gold instead of making a ring in true white gold?
Tammy B
consumer - Spokane, Washington
---
2006
There is no substantial cost difference, Tammy. I suspect that the reason jewelers do this is because some customers demand it, and because it reduces their inventory if they only have to stock one color. But it's a terrible idea. Rings wear quickly (many people have seen rings that have worn all the way through over a couple of decades. A plated layer therefore cannot last long, and the contrast between yellow and white will be ugly.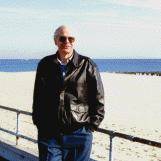 Ted Mooney, P.E.
finishing.com - Pine Beach, New Jersey
Striving to live Aloha
---
2006
Is there any way to get my husband's white gold ring dipped or turned or covered in platinum? We've only been married 3 weeks and already his ring is turning color and it's a bit scratched up. I had my engagement ring (which is white gold) almost a year before I had it dipped for my wedding and when I got it back it still had a yellow-ish color to it (not as much as there was) and still looked a little scratched underneath. Shouldn't they have buffed out the little scratches (because they we not bad) and shouldn't my ring have looked like new? meaning the color. Was it the jewelers or is there no way to get my white gold ring to look like new? Is there any way our rings can be coated with platinum? Would platinum be a better choice for rings? I heard it was stronger than gold.
Kasey Lynn Florez
Office Manager - Las Vegas, Nevada
---
2006
Hello
My fiance just gave me my engagement ring and told me it is made of 19 carat white gold. The jeweler told him this white gold is 90% gold and 10 % something else and does not need to be replated every 5 year like 18 carat gold does. He was told unlike 18 carat if you cut this open in the middle it would be white all the way through. Have you ever heard of this? He purchased our ring from a respectable store who has a specialist come in every 4 months to do custom jewellery and this gentleman really had no reason to lie considering my fiance wasn't really trying to cheap out but I find no information on 19 carat not needing to be replated. On the inside of my ring it is stamped 19K. I am now extremely curious about this issue.
Julie Turpin
Researching - Toronto, Ontario, Canada
---
2006
Hello, I got engaged 5 weeks ago and have only worn my ring for about one third of the time. It's a white gold "presentation" setting because my fiance didn't know exactly what I wanted. Yesterday we went back to the jewelers to discuss wedding bands and he offered to clean my ring. He took it in back and used steam cleaning on it. I slipped it back on my finger without inspecting it. On the way home I noticed part of the ring looked cloudy and there was a small burn/tarnish mark on it. We called him when we got home and he insists he was not responsible for the damage. I know that the ring was flawless when I gave it to him. Is it possible for white gold to be damaged by the extremely high heat of steam cleaning? Do you know what could have caused that damage? I'd appreciate any help! Thanks.
Michelle Washington
- Chicago, Illinois
---
2006
I was recently given my grandmother's engagement ring to present to my girlfriend. I'm of limited means, but I love her intensely and can not imagine sharing my life with anyone else. The ring is very beautiful, it was given to my grandmother in 1941 by my grandfather. My girlfriend loves the ring, however, neither of us are fans of gold. I know beggars can't be choosers, but I need help. First off the ring has an engraving on the inside from my grandfather to my grandmother. We don't want to lose it. Will dipping it eradicate the engraving? Secondly...this white gold dilemma...am I to understand that I could have the ring plated, only to have it wear off shortly thereafter even with a top of the line plating job? would it be better do have it dipped platinum? are dipping and plating the same thing? I need help...I want this ring to be perfect for the woman I love, and I am totally lost.
Robert DuMont
Project Management - Hopatcong, New Jersey
---
2006
Plating is usually quite thin and unlikely to fill the engraving, Robert, but if it must be plated repeatedly over the years, or if you want heavy plating, then it will gradually fill it.
As mentioned repeatedly on this thread and others, rings are very heavy wear items and the plating will wear off. It doesn't matter what the plating is made of, it will wear off. Rings often wear all the way through. If you try to change the color of a ring by plating it, the plating will wear to a blotchy appearance very quickly and you will not be happy. A yellow ring is yellow and a white ring is white, and that's just the way it is.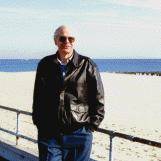 Ted Mooney, P.E.
finishing.com - Pine Beach, New Jersey
Striving to live Aloha
---
---