Where the world gathers for
plating, anodizing, & finishing Q&As since 1989
Changing yellow gold ring to white gold?
-----
---
Ed. note: This thread is long and rambling.
You may want to see our "Rhodium Plating and White Gold" FAQ first to quickly understand the subject.
---
An ongoing discussion beginning back in 2002 ...
2002
Q. I have a yellow gold wedding band with a few diamonds in it. I have started wearing white gold and want my wedding band to match the rest of my jewelry. I don't want to get a new band because the one I have is special to me, but can something be done to change my ring to white gold, or am I stuck with what I have?
Kim S
[last name deleted for privacy by Editor]
- Augusta, Georgia
---
2002
Q. Should white gold rings turn yellow when cleaned with ammonia and water. What would cause the yellow color? Would this ring be made from gold mixed with the wrong alloys?
Ranet T
[last name deleted for privacy by Editor]
---
2002
A. Kim, there is probably no reason in theory why you could not have your yellow gold ring rhodium plated; most of your white gold jewelry probably is rhodium plated. But there is a practical problem because rings are very high wear items, and even with a good thick rhodium plating, it will start wearing in spots and there will be a strong contrast as the yellow starts showing through. With a thin, back-of-the jewelry-shop plating, the life will be very bad--probably not more than a few months.

Ranet, 'white gold' is not brilliant white it's a grayish or yellowish white (different grades and whitenesses are available). So what you usually see on white gold is rhodium plating. If the rhodium is thin and wears through, you see the underlying material which is not as white. I suspect that jewelers are using white gold of low whiteness value, and it is becoming more common for jewelers to just rhodium plate yellow gold and sell it as white gold, or at least to use white gold that is not nearly white enough.

But in addition, gold rings are typically not pure 24k gold because that is very soft. They are usually 10 to 14k, meaning they are only 10/24 to 14/24 pure gold, with the balance being other metals. Although pure gold is resistant to most chemicals, jewelry-gold containing these other metals may react with chemicals -- especially chlorine, bromine (hot tubs), and laundry detergent.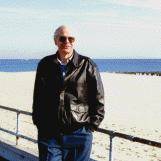 Ted Mooney
, P.E.
Striving to live Aloha
finishing.com - Pine Beach, New Jersey
---
2002
Q. My white gold ring is turning a yellowish color, is this normal? How do I restore it?
Kristen F
[last name deleted for privacy by Editor]
- Tomball, Texas
---
2003
A. To answer your questions.... Rhodium is used to give Jewelry the "White gold" look. Over time the Rhodium will begin to wear off. If it is applied over white gold then the change will not be that drastic because it will only let the white gold show through (which has a whitish look anyway). But, if you put it over regular yellow gold then the change will be drastic and you will have to get it plated more often.
Sam Obermeister
- Brooklyn, New York
---
2003
Q. I have a ring in 14k white gold and the finish is coming off after only 1 year. Is this normal?
Deanne
[last name deleted for privacy by Editor]
- St. John's, Newfoundland, Canada
---
2003
Q. I had a ring made of white gold which I traded my original diamond engagement ring in for and my rubies from my anniversary ring set into. I had admired my mothers original wedding set of white gold. I could never wear silver as it would always tarnish almost a day later and rash my skin. I explained this to my jeweler, I suggested Platinum, however due to the size ring I wanted could not afford this . He told me white gold would be the same just less expensive. I picked the ring up and noticed the next day wearing it had a yellowish tinge to it and started to question whether he had pulled a fast one and made it of silver. He told me it was white gold and this was because it was not plated as done in the factory , saying it was true white gold. I told him I was displeased and he said he would plate it with rhodium. I checked with other jewelers and they assured this was the case. I feel I was misled and would have rather saved up for the platinum. So I guess my advice to anyone is save up for the platinum if this luster and color is what you are seeking.
Sue B
[last name deleted for privacy by Editor]
- Middleboro, Massachusetts
---
2003
A. We all laugh when a jury awards a woman a $6 million settlement from McDonalds for being so stupid as to burn herself by holding a paper cup of hot coffee between her legs while driving. But the truth is, these suits usually develop only after a company is deaf to complaints and there is no other way. It is SO obvious that the jewelry industry in America is causing heartbreak to millions of people with its refusal to make any effort to straighten out this white gold issue. When the billion dollar class action suit hits them, I'm gonna *smack* the first guy who bitches about it :-)

Briefly, rhodium plating is so stunningly white, so bling-y, so diamond-like, that it's hard for most consumers and most jewelers to resist -- nothing else compares. But it does wear through and must be replated, and there are different "grades", different "whiteness ratings" for the unplated white gold ring that lies beneath, and the yellower they are, the more frequent that replating is required.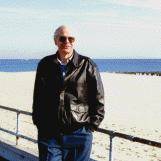 Ted Mooney
, P.E.
Striving to live Aloha
finishing.com - Pine Beach, New Jersey
---
2003
Q. I have had my white gold (engagement) ring for a year now. A few months ago I noticed the bottom half turning yellow. Like most people would...I became concerned. My fiance and I took the ring to get inspected (which is done every six months). The man who owns the store mentioned the rhodium plating, and said that it would restore the white and shine. I also told him about my job. I work in a daycare and use a bleach and water mixture to sanitize. Also, my ring get's banged around a lot. He said the bleach was a big factor. When he said it would cost 45 dollars, I have to admit I cringed at the price. I mean, my finance just spent 3,000 dollars for the ring. I thought it was crazy. He said next time we came back he would not charge us for the rhodium plating. I assumed that would be in another six months. So, that meant wearing a yellow ring that I did not want to wear. I didn't - only on weekends basically.

My sister is getting married in a week. My finance and I both wanted my ring to look beautiful. We took it and had it plated. It looks great. It almost looks like the first day I wore it. The yellow is gone. Something has been tugging at me though. I felt that I needed to do some research and find out exactly why the plating is needed and why I wasn't TOLD about it in the first place (like so many others). I wish I knew what I knew now. I feel that I need to call the owner and discuss this issue. I have really enjoyed my ring and have gotten many compliments. I never did tell him that I am allergic to nickel. I work with a woman who has a white gold ring and hers has never turned yellow. I have thought about getting a platinum band. But, then there is the factor that it scratches easier. We were charged 25 dollars for the plating (I am assuming that was because we came earlier then 6 months). Should I have gotten the palladium bleached alloy? What is the difference between the two? Is it just that it's nickel free? ! What is the cost difference? Any info. anyone can give me would be greatly appreciated.
Gillian M
[last name deleted for privacy by Editor]
- Akron, Ohio
---
A. Hi, Gillian. Nickel is not permitted in jewelry in Europe, but here in the USA most white gold is nickel-bleached because nickel is inexpensive whereas palladium is a precious metal costing about half of what gold costs. If you have a 10K ring, 14 parts out of 24 are nickel or palladium and it's hard to afford to put that much precious metal into the ring that nobody "gets credit" for. If a ring is 18K, so only 6 parts out of 24 are not gold, it's easier for people to justify using palladium for that portion.

Your co-worker's ring which never required replating is probably unplated, but it also has nowhere near the bling of your rhodium plated ring.

Regards,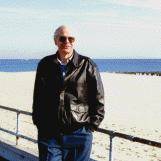 Ted Mooney
, P.E.
Striving to live Aloha
finishing.com - Pine Beach, New Jersey
---
2003
Q. I recently got engaged with a white gold ring- and it has only been 4 months and it is tarnishing on the bottom of the ring.
Does white gold tarnish? How can I fix this problem?

Thank you Kim
Kim B
[last name deleted for privacy by Editor]
- Airdrie, Alberta, Canada
---
2003
Q. I am about to purchase an engagement ring and would like to know the advantages to getting a platinum alloy instead of white gold or platinum.

I was told that platinum is harder than platinum and doesn't require as much maintenance as white gold.

Is this true?
Scott R.
[last name deleted for privacy by Editor]
student - Provo, Utah
---
2003
Q. My engagement ring is 9 carat white gold and just recently have had to have it re - rhodium plated as it started to tarnish.
When I got it back the jeweler told me that white gold is just yellow gold coated with rhodium plating.

Is this true or are they trying to fob me off? please let me know!
Becky L
[last name deleted for privacy by Editor]
student - Colchester, Essex, England
---
2003
A. Gold is an element and it is always gold colored, Becky. So 24 karat gold would have to be yellow, but rings are usually not made of so soft a material anyway. 9 karat gold is 9/24 gold and 15/24 of some other metals. It is possible to pick these alloying metals such that the alloy is whitish, and that alloy is called white gold. But it is not brilliant mirror white, so today it is usually rhodium plated, which is brilliant white. However, putting rhodium onto yellow gold is not recommended and most people would not consider that to be white gold. It sounds to me like the jeweler is being a bit disingenuous and misleading.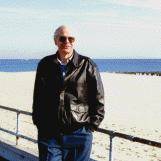 Ted Mooney
, P.E.
Striving to live Aloha
finishing.com - Pine Beach, New Jersey
---
2003
Q. I received a white gold engagement ring. After the ring was sized for the first time and I went to pick it up I noticed that only the band was yellowish in color. It has been about a year now and I have not got it re-rhodiumed yet. Would it make it look like white gold again if I brought it back to the jeweler and had it re-rhodiumed. Also should I have him do a thick plating.
Casey A
[last name deleted for privacy by Editor]
Jewelry - Rochester, New York
---
2004
Q. My Fiancee bought me a white gold engagement ring. After about 2 weeks it started turning yellow. We took it back o the jeweler and show him. He gave us this long speech about how sometime white gold turns that way due to household cleaners, perfumes. etc.. He performed tests in front of us (which meant little to me) he suggested that I have it dipped in platinum. Is this safe?
Tany
[last name deleted for privacy by Editor]
engagement - BROOKLYN, New York
---
2004
Q. My fiance purchased a yellow gold ring and when he tried to get it ordered in white gold, which was my preference he was told it could be dipped in white gold and be just the same. Now 2 weeks later the yellow gold is showing on parts of the ring. I was told that the rhodium that the ring was dipped in was not good enough and it just needed to be redipped. I am totally unfamiliar with the term rhodium and thought my ring was white gold. Please explain is my ring white gold or not. And if so why is the yellow gold showing.
Angie J
[last name deleted for privacy by Editor]
purchaser - Clinton, South Carolina
---
2004
Q. I was wondering if I can have my white gold engagement ring stripped and turned into its original gold?
Julie T
[last name deleted for privacy by Editor]
- Manchester, Cheshire, England
---
2004
A. No, Julie. A gold ring is usually made of gold alloyed with other metals. If those other metals are nickel or palladium, the ring will still be whitish if you managed to get the rhodium off of it.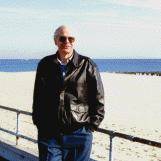 Ted Mooney
, P.E.
Striving to live Aloha
finishing.com - Pine Beach, New Jersey
---
(you are on the 1st page of the thread) Next page >
---