Where the world gathers for
plating, anodizing, & finishing Q&As since 1989
-----
Remove rhodium plating from gold -- Is Rhodium plating reversible?
Current postings:
@Paul_Anderson: Will the sulfuric acid damage diamonds?
Stela Castillo
Owner of jewelry - Harlingen, Texas
December 24, 2021
A. Hi Stela. Paul's posting was from almost 14 years ago so he probably won't answer, but diamonds are highly acid resistant. The bigger issue may be that concentrated sulfuric acid doesn't belong in homes (if that is your situation). The standard approach is probably having the rhodium mechanically abraded away by a jeweler. Any reasons suggesting against it in your case? Thanks.
Luck & Regards,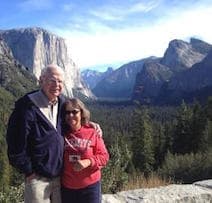 Ted Mooney
, P.E. RET
Striving to live Aloha
finishing.com - Pine Beach, New Jersey
---

Thank you so much Ted. Yes I trust that that ( buffing ) is the way I will proceed.

Again Thank you!
estela castillo
[returning]
- Harlingen, Texas
---
A. Hi for all at topic. Rhodium is most corrosion resistant but there are a few types of corrosion:
- oxidation
- chemical
- electrolytic (best conductive metal ever)
That last one is most important because it's not giving any resistance to the current floating from anode to cathode. That means you can take off rhodium plating from any type of jewelry or even e-scrap with no touching base. Rhodium reverse electroplating process has two important steps where the first step depends from second.
1st. Electrolyte preparation to the ->
2st. Type of alloy or metal as base under the Rhodium plating.

You need know how "reactivity of metals" works one by one, which acid reacts with your base metal /alloy under Rhodium plating.
Most cases can by done by using "Stainless Steel 316" as the cathode and sodium hydroxide as electrolyte dissolved in simple tap water (rhodium takes off as yellow hydrated Rhodium hydroxide and it can changing color the olive green when *H2O is increasing). After filtration and drying in low temp. <65 °C it will be RhIV+
Second wersion can be cathode made by titanium with platinum plating as cathode and sodium chloride as electrolyte.
All types of gold jewelry is needed to be prepare in primer solution before Rhodium plating, So if have white Gold you can do a few small scratches to speed up the process.

Alkali metals react with Rhodium and there is one with can dissolve Rhodium better, faster and more efficiently then strong acidic solutions like AR.

Better to take off Rhodium as solid, flakes or mud, collect bigger ammount and dissolve it once again to make another purification and get 999.

This is only my opinion and everything what I wrote above is learned by my personal practice. So "my wife hates my know to...."

Pacin Marcin
-Wodzislaw Slaski, Poland
September 5, 2022
---
---
↓ Closely related postings, oldest first ↓
---
---
"Electroplating of the Lesser-known Precious Metals: Rhodium, Ruthenium, Iridium, Rhenium, Osmium"
by Terry Jones
from Abe Books
or

Affil. Link
Your purchases make finishing.com possible
2001
Q. I have recently been lucky enough to find a very expensive collectors wristwatch on sale for a very good price. Needless to say, I bought it even though it was cased in 18K yellow gold instead of platinum, which I would have preferred.

I am now considering having the case, crown and buckle (all solid 18K gold) rhodium plated, so as to get a similar look to the platinum case. As I am hesitant, my watchmaker has told me that rhodium plating is reversible, and that one can simply reverse the polarity on the bath and have the rhodium come off without attacking the 18K yellow gold underneath.

So at this stage I have a few questions (please bear with me):

1) Is rhodium plating indeed reversible? (By electrical means, not by mechanical ones such as polishing).

2) If it is, and if I decide to eventually take it off, will the yellow gold underneath be affected at all by the non-mechanical removal process?

3) Can the rhodium plating be applied without having to polish the case beforehand? As each polishing operation makes the edges less sharp, I would prefer to live with the few scratches the watch currently has rather than having to polish the case.

4) Would a rhodium plating applied directly over a gold surface with the regular tiny scratches given by regular wear look odd?

5) Given the difficulty of disassembling and reassembling a complicated wristwatch, what would be considered a sufficiently thick coating to ensure a decade or so of more or less regular wear (or is such a thing even possible, given the thickness which might be involved and the fact that a watch case does have to respect certain fine tolerances)?

Thank you very much for any light you can shed on this subject!
Bruno Rossi
- Paris, France
---
2001
A. If your watchmaker has a formula for electro-stripping rhodium from 18K gold without harm to the gold surface I would be surprised and interested in knowing more about this formula. Maybe he can demonstrate this bit of magic on a piece of scrap gold? You are smart to be careful and I believe you will regret plating your fine gold watch.
Neil Bell
Red Sky Plating

Albuquerque, New Mexico
---
2001
A. Hi Bruno,

Rhodium is not generally reversed by electrical means unless it is thin and has a nickel plating underneath it. The nickel layer can be attacked and the rhodium and nickel will separate from the main substrate. You can carefully remove the rhodium mechanically using sandpaper sticks of variable grit sizes. Rhodium plating should not be reapplied unless the surface is re-polished and cleaned. All contaminants must be removed. The electroplating process does not conceal scratches or surface blemishes. Rhodium plating in pore free thicknesses of 4-6 microns combined with a proper pre-plate over the white gold will last easily 6-10 years. Rhodium plating can be made very hard and scratch resistant. Plating a watch properly is time consuming but with the proper methods, a fine watch such as yours can be restored to a pleasing and durable finish. In general avoid jewelry stores, they are nice people, but rarely have the plating processes or methods for plating in the thicknesses you will need for your watch.

Good luck!
David Vinson
Metal Arts Specialties - Leonard, Michigan
---
2001
David,

4 to 6 microns of rhodium seems unlikely from any conventional aqueous solution because of stress in the deposit. What kind of bath are you using and does the surface remain bright at this thickness?
Neil Bell
Red Sky Plating

Albuquerque, New Mexico
---
2001
Hi Neil,

I meant a total of 2-4 microns total plated deposit including a preplate, of which about 1.5-2.0 microns is Rhodium. If the watch surface is a brush satin finish the rhodium can be made a little heavier. Thanks for the opportunity for clarification.

Best regards,
David Vinson
Metal Arts Specialties - Leonard, Michigan
---
---
2004
Q. I have a 14K gold wedding band set, that is 9 years old. I have heard about Rhodium plating and am considering doing this with my set. Is this a good idea? I go to a very reputable jeweler and trust them fully. Is this reversible and will it do any damage to my wedding band set if I choose to Rhodium plate and then in a few years decide to go back to yellow gold? I really like the look of "platinum" or "white" gold, so wondered if the Rhodium plating is a good option or not?

Thanks!
Jodi Cole
homemaker - Bloomington, Illinois
---
May 24, 2011
A. Hi Jodi...
There is no harm in Rhodium plating the wedding band. There will be no loss when you are plating the bands as you will be adding metal to the surface of the bands. As for removing the plating a few years later you need not bother as the plating may itself wear off showing the original color yellow.
So go ahead, enjoy the white color. Regards,
Prakash Pai
- Mumbai, Maharashtra, India
---
I don't agree with you cousin Prakash. I think this is a poor idea because rhodium plating is very thin and rings are very high wear items. The wedding set will not look good for long at all as the rhodium quickly wears off the bottom but only very slowly wears off the top. Don't do it.
Regards,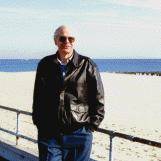 Ted Mooney
, P.E.
Striving to live Aloha
finishing.com - Pine Beach, New Jersey
---
---
2004
Q. I HAVE AN ANTIQUE DIAMOND RING THAT I BROUGHT TO MY JEWELER TO REPLACE A LOST STONE. THE JEWELER TOOK IT UPON HERSELF TO RHODIUM PLATE MY RING WITHOUT MY KNOWLEDGE AND NOW THE RING IS SO SHINY AND HAS LOST ALL ITS LOVELY PATINA THAT COMES WITH AGE. I TOLD HER THAT I AM VERY DISAPPOINTED BECAUSE THE RING NOW LOOKS NEW AND SHE SAID THAT IS WHAT THEY DO WHEN THEY REPAIR JEWELRY TO "BRIGHTEN IT UP". I HAVE HAD REPAIRS TO JEWELRY BEFORE AND NEVER HEARD OF THIS PRACTICE AND NEEDLESS TO SAY I AM VERY DISAPPOINTED.

IS THERE A WAY TO REMOVE THE RHODIUM PLATING - THE JEWELER SAYS "NO, BUT IT WILL WEAR AWAY IN TIME".

PLEASE RESPOND

THANKS
NANCY CATANIA
HOMEOWNER - NEE HOPE, Pennsylvania
---
January 27, 2008
A. A lead anode in conc. sulphuric acid will dissolve rhodium with little effect on the gold. I use this process regularly to eradicate cracking problems in the re-melt of white golds.
Paul Anderson
manufacturing jeweler - Southport, Queensland, Australia
---

Intriguing, Paul. Are you sure you mean "anode" rather than "cathode"? Any additional details or clarifications would be great.
Regards,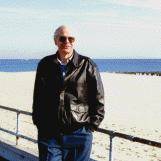 Ted Mooney
, P.E.
Striving to live Aloha
finishing.com - Pine Beach, New Jersey
---
---
Multiple threads were merged: please forgive repetition, chronology errors, or disrespect towards other postings [they weren't on the same page] :-)
---
---
October 29, 2009
Q. I have a 14 kt yellow gold band that I had rhodium plated because most of my jewelry is now silver or white gold and I wanted it to match. Now I wish the ring were yellow colored again. Is there any way for me to remove the rhodium plating myself? Can a jeweler safely remove the rhodium? I considered soaking in Tarn-X but didn't know if that was okay or if it would do any good! ? I have a few things that I have left yellow gold but this is a particularly beautiful ring that I would like to have yellow gold again. Thanks for any suggestions!
Sandy Camacho
jewelry owner - Shawnee, Kansas
---
November 6, 2009
Q. Upon the suggestion of a jeweler, I had an 18 kt. yellow gold ring plated with rhodium.
It turned yellow quickly and I had it replated.
It is fading again and I can now see I made a mistake allowing it to be plated.
Is it possible to strip the plating and return the ring to yellow gold?
Lauren Rowe
Customer - Washington, DC
---
A. Hi, Sandy. Hi, Lauren.
You probably won't do it chemically but, as David Vinson noted, it may be possible to polish it off. If you have skill and experience in jewelry work you might do it yourself, otherwise it sounds better to rely on a jeweler. Good luck.
Regards,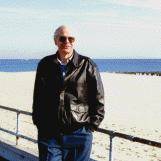 Ted Mooney
, P.E.
Striving to live Aloha
finishing.com - Pine Beach, New Jersey
---
January 19, 2010
Q. I had my engagement ring 18k gold plated in rhodium and it wears quite fast and was wondering if it's possible to get it restored back to the original 18k gold? Can you get the rhodium plating removed from a 18k gold ring?
Thanks,
Vanessa
Vanessa Piech
buyer - Johnson City, New York
---
February 22, 2011
Q. A number of years ago I had several very nice yellow gold rings plated with rhodium so that they would match my wedding ring. I wish I had not done that because yellow gold is becoming popular again. Is there a way to take the rhodium plating off of these rings and earrings?
Jane Adams
Hobbyist - Granbury, Texas, USA
A. Hi, Vanessa. Hi, Jane.
Yes, but it's tedious because (as you will read above) it can't easily be done chemically; the jeweler has to polish away the rhodium. Good luck.

Regards,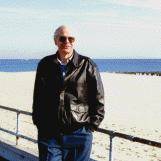 Ted Mooney
, P.E.
Striving to live Aloha
finishing.com - Pine Beach, New Jersey
---
May 15, 2011
Q. When I was employed at a major jewelry mfgr as a diamond setter, I asked the jewelers in the adjoining shop for help polishing three silver bangle bracelets. Unfortunately, they rhodium plated the silver, giving it a too hard, too bright finish. Can this be sanded off? Is there a chemical way to do it? Thank you
Paula Krauss
- Lords Valley, Pennsylvania
---
May 16, 2011
A. Hi, Paula.
Although your question is slightly different from the ones that proceeded it, because your bracelets are silver rather than gold, it's actually the same problem: you can't chemically remove rhodium because it's as resistant or more resistant to all chemicals.
Regards,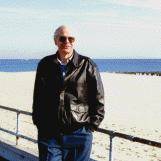 Ted Mooney
, P.E.
Striving to live Aloha
finishing.com - Pine Beach, New Jersey
---
May 15, 2012
Q. I recently took my wedding set in to have the band repaired. When I dropped it off it was a very pale yellow gold. When I got it back it is bright white because they "re-dipped" it for me for free. Now they are offering to either redo it in yellow gold or leave it white. I specifically choose it for the pale yellow color.

I've read some of the other posts and saw that the only way to remove the plating is to polish it off. Does this affect the original finish of the ring? I really don't want it the bright yellow they are offering but if I choose this, will this plating wear off like the rhodium plating?

I appreciate your input on this.
Joy Jones
- Miami, Oklahoma USA
---
May 15, 2012
A. Hi Joy. Yes, it's my understanding that rhodium plating probably can't be chemically removed, but it's not a good idea for me to try to remotely micro-manage a jeweler from a thousand miles away :-)
You need to tell him what you want and let him work out the details. But I think you should tell him you'd prefer that the plating be removed rather than add yet another layer. It's only millionths of an inch thick and won't affect the ring if done properly.
Regards,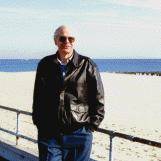 Ted Mooney
, P.E.
Striving to live Aloha
finishing.com - Pine Beach, New Jersey
---
August 19, 2012
Q. Please help. I, as many others, thought it would be nice to have my baguette gold bracelet plated with rhodium. Many places are still gold. The jeweler says "well that is the best we can do." Can it be done? There are little places in the links that stay yellow and it has a yellow hue to it. It was beautiful and now ... I should not have done it. Can I redo it? Maybe find a "real" finisher?
Lori Slattery
- Mesa, Arizona USA
---
---
How to remove rhodium from 18 KT yellow Gold diamond jewelry?
March 1, 2015
Q. Please bear with us, lengthy question of course.

I have a lot of 18 KT yellow gold finished products, in which an option is requested by the client where the applied rhodium has to be removed from the surface. We tried removing the rhodium using white cloth buff, we were able to remove most of the rhodium, some small traces are left behind, further to that we couldnt remove the rhodium present underneath the diamonds.

We got the following suggestions:

1. To treat the product with Nitric acid of 1.2hg at 40 °C (104 °F)

2. or Treat the product with hot sulphur solution to remove the rhodium.

We know that nowhere this would workout, however we need your advice guys.
Prasanna Venkatesh
- Coimbatore, Tamil Nadu & India
---
February 2015
A. Hi Prasanna. David Vinson says above that if there is a layer of nickel plating between the gold and the rhodium, you may be able to attack it ... and I presume that is where hot strong nitric acid would be applicable.
Paul Anderson says the rhodium can be removed cathodically in concentrated sulphuric acid, but so far nobody has commented with additional detail.
Regards,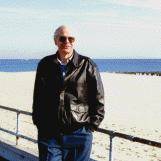 Ted Mooney
, P.E.
Striving to live Aloha
finishing.com - Pine Beach, New Jersey
---
March 7, 2015
A. Dear sir,
You just boil your jewellery in concentrated sulphuric acid until all the rhodium gets dissolved in it. Please take safety [in mind] while boiling the Rhodium plated articles.
bhupesh mulik
- Mumbai, India
---
---
September 1, 2016
Q. I have a 14k white gold engagement ring that my coworker said he was going to clean it for me. To my surprise I found that he was using a car wax on it. I stopped him but now I see a yellowish color to the band. Did this car wax remove the white in my ring? Or am I just seeing things? How can I get this fixed immediately?
Ana Venegas
- SUISUN CITY California U.S
---
September 2016
A. Hi Ana. It's only possible to make wild guesses with such limited info. But there's car wax and then there's 'car wax', which could range all the way up to an abrasive rubbing compound which might be able to reduce or remove the rhodium plating on your ring. Usually it's an inexpensive thing $25-50 to get it replated.
Regards,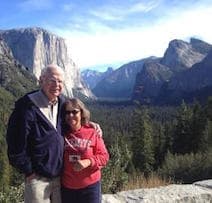 Ted Mooney
, P.E. RET
Striving to live Aloha
finishing.com - Pine Beach, New Jersey
---
---
April 11, 2017
Q. Hi! This thread was really helpful. I have a gold vintage diamond band. The jeweler was adding some gold to thicken the base of the ring which had wore down from wear. He also plated or dipped the ring in gold.
It looks like a new ring and I hate it. The gold doesn't even look like the same shade. Is this reversible? And do you know anyone that can do this work for me? I am not a professional and would want someone with more experience to work on this.
Beth kleiner
- Chicago Illinois
---
April 2017
A. Hi Beth. "Gold coloring" or "Color gilding" is an art form that some people have spent a lifetime working on. So with zero experience in it myself, I don't want to minimize what is required for color matching ... but there are "codes" like 1N, 2N, and 4N describing the different colors. My gold plating book is out on loan, but I think you may be seeking what is called a "Hamilton gold color". Yes, it is probably possible to get your vintage band plated in a color that is more pleasing to you.
Regards,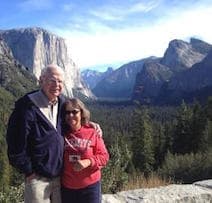 Ted Mooney
, P.E. RET
Striving to live Aloha
finishing.com - Pine Beach, New Jersey
---
April 11, 2017
Q. Ted,

Thank you so much for the quick reply. I"m not sure I fully understand your response. The ring has been dipped. I am unclear on the color but I'd like to remove the dipped effect all together. I'm not sure if that is possible but it's made the ring thicker overall. Plus it has changed the look of the color.

Thanks again for your help.
Beth Kleiner
[returning]
- Chicago Illinois
---
April 2017
A. Hi again. You previously said that the buildup was necessary because the ring had worn down. I am not a jeweler but I suspect s/he did not melt down and recast the whole ring, but that the build up was done with some sort of silver solder which is a different color than the gold of your ring and must be plated.
Only if the metal you want removed is a different metal than the metal which you want to retain, can chemical stripping be an answer: stripping chemicals cannot read minds and remove only what you don't want and leave in place all of what you do want :-)
But it may be possible to mechanically abrade (polish away) what you don't want. Again, short of melting and recasting the entire ring though, there was probably no way to build it up without changing the color such that replating was a necessary part of the repair process. So it's not a matter of avoiding plating, it's a matter of plating it in the color which you prefer.
Regards,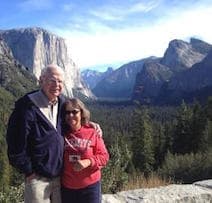 Ted Mooney
, P.E. RET
Striving to live Aloha
finishing.com - Pine Beach, New Jersey
---
---
February 13, 2018
Q. Hi there,

I have a beautiful white gold, 18k ring. However, on the top and bottom of the ring, the gold has worn down to what almost looks like fading, rather than scratches. As well, I prefer yellow over white gold. Is it possible to have the white gold removed?
Muriel De Souza
- Vancouver, BC, Canada
---
February 2018
A. Hi Muriel. Probably not. A ring which looks like white gold is most likely made of solid white gold.
Regards,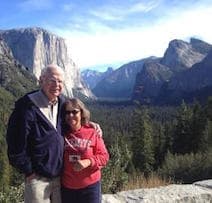 Ted Mooney
, P.E. RET
Striving to live Aloha
finishing.com - Pine Beach, New Jersey
---
---
June 24, 2018
Q. I bought an 14K white gold eternity band that has different shaped gems in "prong" settings. After wearing daily there are spots on the prongs and in between the prongs where the white is gone and yellow gold shows through. Was this originally a yellow gold ring that was rhodium plated to appear white? How can I make it just yellow again because I don't see how this white coating could be polished off … way too many tiny spaces in between the prongs and re-plating is a waste of money because it's going to just keep wearing off.
Chi Chi Faria
- Hyannis Massachusetts USA
---
June 2018
Hello Chi Chi. When you buy a 'white gold' ring, the gold underneath the rhodium plating is supposed to be a tolerable shade of white so the contrast is not ugly as the plating wears away. However, sure, it's possible that the ring is actually yellow gold. But it's complicated: maybe the ring is white gold and the prongs are yellow; or it's yellow but a silver solder was used on the prongs.
You could have a good jeweler polish away the plating and see what you've got (hopefully a nice yellow gold throughout), but unfortunately I doubt that a reader can confidently predict what will be found under the plating.
Regards,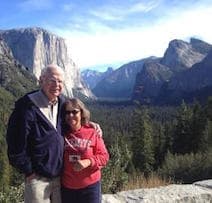 Ted Mooney
, P.E. RET
Striving to live Aloha
finishing.com - Pine Beach, New Jersey
---
---
Recyclable Brass
February 21, 2020
Q. Hello All,

I work as Jewellery designer from the past 8 years, and last year I had start my research to find sustainable solutions for costume Jewellery.

For a long time I've had the understanding that after Brass earring has the plating of 0.05 micron and E-coating it is impossible to recycle, such as re- plating (only if is Im. rhodium), melt or add new soldering points.

Is this absolute true? Or there is a way to remove the plating and coating to be able to melt the brass, but it is expensive or very difficult?

I start questioning since a few brands are advertising recyclable Brass from they old collection.

I would like to add that this forum it is really helpful with full of good information!

Thank you for your attention,
Regards
Patricia Pinheiro
Jewellery Designer - Australia
---
---
Recycling rhodium plated brass earrings
February 2020
A. Hi Patricia. E-coatings are organic (paint) and most can be removed with solvents of some sort. Most platings can be stripped from most substrates with a chemical or electrochemical process, but unfortunately rhodium plating is not usually one of them. Sometimes the rhodium plating has nickel plating underneath it, and in that case it may be possible to get to the nickel layer and dissolve it, undercutting the rhodium, especially when it's only 1/20 of a micron thick. The details matter.
If the shape of the parts is simple enough, it is possible to polish off the rhodium, but if you can't practically reach it, you can't.
Sorry, I don't know enough about brass smelting to fully understand what the problems are with contamination from the plating layer, or how a smelter can remove that contamination. But I think the main issue here may be that brass is probably always recyclable, but may not necessarily always be easily & simply recastable by a home-based hobbyist. Good luck.
Regards,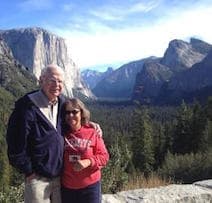 Ted Mooney
, P.E. RET
Striving to live Aloha
finishing.com - Pine Beach, New Jersey