The world's most popular metal finishing site, and striving to be the internet's friendliest corner
topic 18362
Conductivity of Zinc Plating
2002
Is Zinc Plating conductive? If not, what plating is ?
Thank you,
Sharon Nicodemus
Rittal - Springfield, Ohio, USA
---
2002
The zinc itself is conductive, however, conventional chromate conversion coatings add surface resistance that lower the anticipated conductivity of pure zinc. Furthermore, organic topcoats and other sealers intended to boost the corrosion resistance of chromated zinc typically degrade the surface conductance even further.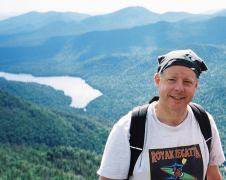 Milt Stevenson, Jr.
Anoplate Corporation
Syracuse, New York
---
2002
Zinc in itself is very conductive, the chromates applied after plating for corrosion resistance do offer some electrical resistance. The "clear" or colorless chromate is the most conductive. ASTM B633 [link by ed. to spec at TechStreet] Type III
Bill Grayson
- Santa Cruz, California, USA
adv.