Where the world gathers for
plating, anodizing, & finishing Q&As since 1989
-----
Simple test for presence of clear chromate
TUTORIAL FOR NEWBIES:

Alodine and Iridite are two very common and long running trade names for chromate conversion coatings on aluminum. So when you see those name in the discussion, people may be speaking specifically of a proprietary product but they also may be using such names generically a la 'scotch tape'. Another equivalent phrase you may hear, especially in the USA, is 'chem-film'

Please note the dates on some of these these entries. In the meantime MIL-approved clear trivalent chromates (called TCP) have been developed; they are covered in more recent releases of MIL-DTL-5541 [affil link or DLA].
Q. Are there any test kits available to test that your aluminum components have been coated with Military specification MIL-DTL-5541 (Chemical Conversion Coatings on Aluminum and Aluminum Alloys) applies to chemical conversion coatings.

Any help will be appreciated.
David Poole
- Baltimore Maryland
July 27, 2022
---
July 27, 2022
HA. i David
I feel your pain. i have a few suggestions to offer you. The first is try painting a panel. Yhe yellow chem film is used for paint adhesion in lieu of primer. I don't think there is anything magical about the yellow as opposed to the clear (although I could be mistaken) so a simple adhesion test might do the trick to prove application.

The second is a little more involved. back in my machine shop days (35+ years ago) there was an inspection machine known as an optical comparator....an amazing piece of equipment. it was capable of measuring extremely small dimensions and if not mistaken it may have broken them down into the millionths (things may be more advanced these days or quite possibly the equipment may still be used but rather has been enhanced by today's technology).

Going off in a little bit different direction, sometimes the clear chem film displays a blue tint which may be visible if a part is held at a slight incline. Lastly if all else fails and the parts permit, you can always strip the parts and reapply the clear coating and then you will know for sure the part is coated. Where you are is a difficult place to be in and numerous have walked this path before you.
Philip J. Verzal
supervisor - Cicero, Illinois
Saporito Finishing Co.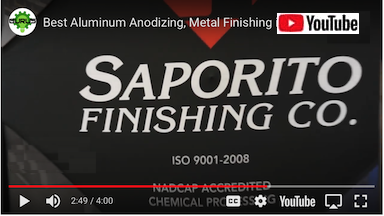 ---
---
↓ Closely related postings, oldest first ↓
---
---
2002
Q. We are trying to confirm the presence of a clear chromate conversion on an aluminum extrusion. Is there a simple chemical (or other) test that can confirm that the chromate is there? Specifically, the coating is per MIL-C-5541 [affil link]E Class 3, and the base metal is 6063-T5 aluminum. Is it possible to determine that it meets the class 3 thickness? We are trying to avoid the costs of outside material testing.
Thanks,
Mark Mozgowiec
- Cambridge, Massachusetts
---
2002
Q. My shop does chromating both clear and yellow.
Our testing indicates that we cannot meet the mil-spec with a clear coating.
At our shop we offer the customer the choice:
- they can have clear chromate, not certed to a spec or they can have yellow chromate with a cert
I know of no test you can do, BUT, I do know to get a truly clear coating you need to put on very light coating.
I would be interested in hearing if you find a test & if so, if your parts meet the mil-spec. I have posted this question here many times re: meeting MIL spec with clear chromate & some finishers respond that they do clear chromate & it does meet the spec - but no one referenced a specific QPL approved chemical to do this.
David A. Kraft
- Long Island City, New York
---
2005
A. Gentlemen,

I am an engineering student at a company that offers in-house chromating. Recently we've switched to a trivalent chromium to meet a new European directive that limits the use of hex chrome (among other heavy metals).

The problem I was facing with this new tri chromate is that the finish is practically invisible if no zinc plating is done previously. I was asked to find a simple test for the presence of chrome. Upon searching I found your site.

Our base alloy is 99% zinc so this might not work for aluminium. The process is as follows.

lead acetate [affil link] Tri Hydrate [Pb(C2O3H2)2*3H2O]

Mix 50 g in about 1 litre of water. Filter for white precipitate or use acetic acid to dissolve. The solution should have a pH of 5.5 - 6.8

Place a drop of this solution on the part and wait 5 seconds. With a cotton swab, gently blot.

A dark deposit or black stain equates NO COATING.

The Spec for this test is:

ASTM B201-80 [affil link]

I suggest reading that first and also obtaining a proper MSDS for Lead Acetate.

This test is for Zinc and Cadmium surfaces ... Perhaps it is worth an experiment.

Cheers,

JG
Jeff Gilchrist
- Peterborough, Ontario, Canada
---
July 28, 2009
A. There is a newly developed trivalent chromium conversion coating two drop test kit on the market to detect the presence of Trivalent Chromium on aluminum substrates, Trivalent Tester LLC.
James Savoy
- Columbia, Maryland
---
November 21, 2011
A. Dear Gentlemen,

Just make sure that your chromating solution is acidified to ensure that it is zinc chromate you are seeing on the galvanized material and not the aluminum oxide layer.

Regards.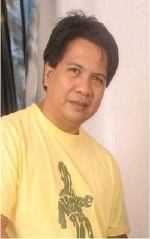 Barlow Campano
galvanizing chemist - Jeddah, KSA
---
---
May 22, 2012
Q. Hi,

Is there any way to tell, other than visual, if a part has been Alodined?

Thanks
Tino Volpe
Manufacturing Engineer - Wrentham, Massachusetts, USA
---
May 22, 2012
A. Hi Tino.
Alodine is a Henkel trade name for a line of chromate conversion coating products. Some are for zinc or cadmium plating, but you are probably thinking of chromate conversion coatings for aluminum. We appended your inquiry to a thread which may answer it.
Regards,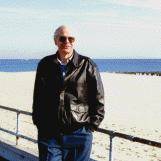 Ted Mooney
, P.E.
Striving to live Aloha
finishing.com - Pine Beach, New Jersey
---
July 11, 2012
A. There are test kits designed to indicate the presence of Chromate Conversion coatings. I know Chemetall makes one. As I understand, they work by forming Prussian Blue on the surface of the metal but chromate inhibits this reaction.
Scott Merritt
- Eastman, Georgia, USA
---
August 12, 2015
A. There is a test on the market to detect the presence of type VI hexavalent chromate, but it does not work on non-hexavalent type II class 3 chromate.
The test product is ChromateCheck swabs by 3M.
I have contacted several companies that chromate metals and they all tell me there is no test for non-hexavalent type II class 3 chromate.
J. Perez
- Tinley Park, Illinois USA
---
---
November 17, 2015
Q. How to identify whether coating is trivalent chrome or hexavalent chrome (chromate conversion coated aluminum sample)? Is there any test for this identification?
K. Soni
- HYDERABAD,TELANGANA, India
---
December 2015
Hi Soni. We appended your inquiry to one of several threads on the subject. If you do not find all your answers on this page, you might also review:
thread 16365, "Determining if you have hexavalent or trivalent zinc chromate coating"
thread 35023, "Estimating levels of hexavalent chromium in plated metal parts"
thread 16365, "Hexavalent Chromium, how do I test for it on fasteners"
thread 38996, "Amount of hex-chrome in Conversion Coatings for Aluminum"
Regards,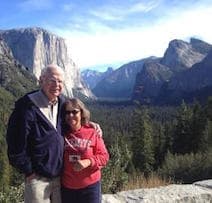 Ted Mooney
, P.E. RET
Striving to live Aloha
finishing.com - Pine Beach, New Jersey
---
---
April 11, 2017
Q. Can you measure the thickness of a trivalent chromate topcoat over zinc? If not can you test for its presence?
Drew Howard
supplier - Rowlett, Texas, USA
---
November 22, 2017
Q. Greetings: We are a job shop metal finisher.
We are applying a clear, trivalent chromate conversion coating on sliver plated parts. Is there any test to qualify the presence of the chromate on the surface after it is applied to the silver plated surface.
David Vezzosi
Lab tech at plating company. - Phila., Pennsylvania ,USA
---
November 24, 2017
A. The best spot test for the presence of hexavalent chromium uses 1,5 diphenyl carbohydrazide. A suitable test (even though it is directed at coatings on zinc, cadmium and aluminum) is described in ISO 3613 [affil link], Test Solution C ff. This test will work fine on silver. It is a pretty robust test.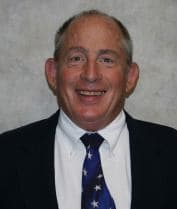 Tom Rochester
CTO - Jackson, Michigan, USA
Plating Systems & Technologies, Inc.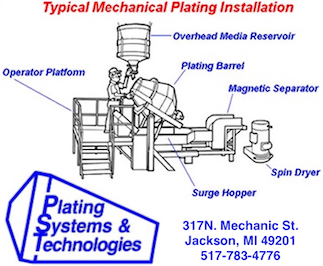 ---
November 27, 2017
A. Hi David!

You need to certify that the trivalent chromate conversion coating is there? Or you need to check if there is any hex chrome in your conversion coating?

If you need the latter, ISO 3613 is the test you need. If you need to check if you have any conversion coating, you could do a test like DIN EN 15205 (BS EN 15205 [affil link]) with and without oxidation (presence of hex chrome after oxidation tells you have trivalent chrome). This test is longer and more tedious but gives you much more data.

Hope you can check your results! Best regards,
Daniel Montañés
TEL - N FERRARIS - Cañuelas, Buenos Aires, Argentina
---
---
November 17, 2018
Q. I have a process for aluminum A360 we dichromate with Trivalent chromium and then we clean again the parts in ultrasonic washer.
My question is can the ultrasonic washer remove the trivalent chromium. My process is

1 almco steam washer
2 dichromate with this process
Aluminium degreaser
Rinse
Deoxidizer
Rinse
Rinse
Metalast rinse then
Ultrasonic washer
Impregnation
Juan carlos Alvarez plaza
Quality supervisor - Sinaloa mexico
---
November 2018
A. Hi Juan Carlos. Milt Stevenson asserts in thread 10002 that ultrasonic cleaning for any prolonged time will remove the chromate. But "individual results may vary", so we've appended your inquiry to this thread which discusses chromate testing, and where Daniel Montañés tells us (just above) how to check for the presence of trivalent chromate. Good luck.
Regards,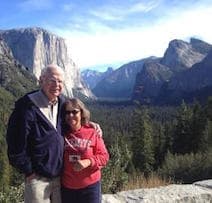 Ted Mooney
, P.E. RET
Striving to live Aloha
finishing.com - Pine Beach, New Jersey
---
November 20, 2018
A. In addition to Ted's comments, other factors that come into consideration include the temperature of your Ultrasonic cleaning solution (high temperatures are damaging to conversion coatings), and how soon after conversion coating a part is exposed to a hot solution (exposure just after conversion is more damaging than exposure after a few days). The chromium presence-absence test may give a false sense of security; while chromium may still be present, whether the coating has retained full corrosive protection properties must be determined by salt spray testing. I have personally seen samples pass the diphenyl carbohydrazide-peroxide test and still fail salt spray. Your performance goals for the finished part will determine how deep you need to dive into testing the results of your process.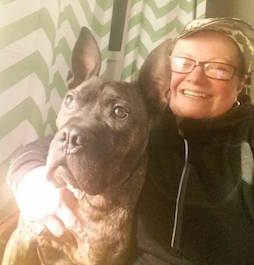 Rachel Mackintosh
Lab Rat and some other things - Greenfield, Vermont
adv.: