Where the world gathers for
plating, anodizing, & finishing Q&As since 1989
Cleaning chromate conversion coated aluminum
-----
Tutorial:
(to provide context, hopefully helping readers more quickly understand the Q&A's)
Aluminum is frequently chromate conversion coated to increase its corrosion resistance and/or to serve as a pretreatment for painting or powdercoating.
The most common specification describing the process is probably
MIL-DTL-5541
[Techstreet affil. link or from DLA]
.
This process is sometimes called "Chem-film", especially in the USA; and two commercial trade names, "Alodine" (Henkel) and "Iridite" (Enthone-Macdermid) are popular enough that people sometimes use them in generic fashion.
Current postings:
June 10, 2022
Q. I clean many different parts where I work and one particular part is porous and treated with alodine and having issues cleaning it but do not want the remove the alodine. We are considering an ultrasonic parts washer with either DI water or aqueous solution. Question is, will an ultrasonic cleaner remove the alodine?
Dennis Armstrong
- Albany, New York USA
---
June 2022
A. Hi Dennis. IPA, acetone, and ultrasonic agitation are all widely used methods of cleaning chromate conversion coated parts. But as Milt Stevenson warns, that doesn't mean they are utterly harmless in any and all situations. Relatively short immersions will not "remove" it, and should not be a problem.

However, when you speak of a porous part it raises the question of whether the Alodine finish is satisfactory with or without ultrasonic cleaning :-)
Luck & Regards,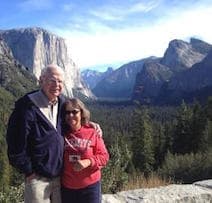 Ted Mooney
, P.E. RET
Striving to live Aloha
finishing.com - Pine Beach, New Jersey
---
---
---
Closely related historical posts, oldest first ...
Q. I have a customer that requires their parts to be chem filmed clear and free from fingerprints. The appearance is cosmetic. What is the best way to go about cleaning off the fingerprints without damaging the finish?
Jeremy L
[last name deleted for privacy by Editor]
- Vista, California
---
"Surface Treatment & Finishing of Aluminium and Its Alloys"
Wernick, Pinner & Sheasby
from Abe Books
or

Affiliate Link
(your purchases make finishing.com possible)

Aluminum How-To
"Chromating - Anodizing - Hardcoating"
by Robert Probert

Will you like it?
-- We've sold 800+ copies without even a single return request :-)
A. Prevention is the best way. Most surface finishers require their workers to wear cotton gloves, and to handle the parts by the edges.
Dado Macapagal
- Toronto, Ontario
---
A. Amazingly enough, fingerprints can be extremely difficult to clean -- some people's sweat is very acidic. The saying "An ounce of prevention is worth a pound of cure" comes to mind. It is S.O.P. in my plant that finished parts be handled only with gloved hands. I would first try a very mild alkaline cleaner; that should do the trick. This is, of course, assuming that the prints are happening AFTER your coating process, as I'm assuming that you are removing any prints that may be on the parts, during your pretreatment process prior to chem film.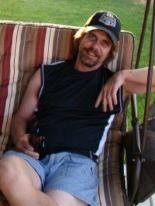 Marc Green
anodizer - Boise, Idaho
---
---
Q. I have a customer that is complaining about leaving finger prints on their chem filmed aluminum. Does anyone know of a noncorrosive cleaner that does a good job at removing the oils and dirts but doesn't erode the plating itself?
Thanks,
Greg Burns
- Mesa, Arizona, USA
---
A. Hi Greg. This question has been asked before for similar finishes like chromated zinc plating (see letter 18213 "Fingerprint corrosion, and cleaning of zinc plated steel surfaces") and the right answer seems to be: wear gloves and make sure it doesn't happen because they can be impossible to remove :-(
Good luck.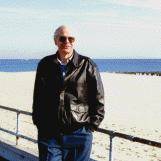 Ted Mooney
, P.E.
Striving to live Aloha
finishing.com - Pine Beach, New Jersey
---
A. Finger Prints are not ON chromate conversion, they are embossed INTO the gel coating itself, hence these fingerprints cannot be "removed". However, fingerprints can be PREVENTED by applying a top coat of 10% water dip acrylic. Scientific-Atlanta has for 30 years had an in-house specification that calls for 10% water dip acrylic to be applied on top of all chassis' clear chromate. It works as well over yellow chromate.
If a single fingerprint is the case, then sandpaper off, and reapply chromate with a swab using a solution of about 4 oz/gal.

Robert H Probert
Robert H Probert Technical Services

Garner, North Carolina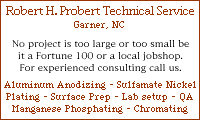 ---
---
To minimize searching & thrashing, multiple threads were merged; please forgive repetition, chronology errors, or disrespect of other responses (they probably weren't there) :-)
---
---
2002
Q. Currently we have several customers we build Electronic system assemblies. These are cabinets with PCA and cables. These cabinets are brushed or sanded clear finished aluminum. When we are through the process there are finger prints on the surface of the cabinets. We have used Simply Green, Alcohol and other cleaners without much success.
Do you know of a commercial product that is easy to apply and safe to use in the general factory?
Appreciate any help you can forward.
Thank you,
George Gilligan
- Westboro, Massachusetts
---
2002
A. Unfortunately, some people's sweat can be very corrosive to aluminum, leaving prints that are very hard to remove. The way I would approach this issue is to have your assemblers wear powder free latex gloves when handling your parts. An ounce of prevention is worth a pound of cure.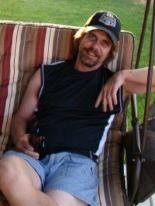 Marc Green
anodizer - Boise, Idaho
---
2002
A. As the fellow above said, there is no removing of a etched in finger prints and he gave you one method of prevention. One company I used to service prevented fingerprinting on aluminum electronic chassis parts by dipping in 10%/volume of the water dip acrylic lacquer that service vendors offer.

Robert H Probert
Robert H Probert Technical Services

Garner, North Carolina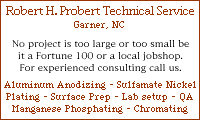 ---
---
Ultrasonic cleaning of chromate conversion layer
2006
Q. Does anyone have a recommended cleaning cycle for ultrasonic cleaning of Alodine on Al? Any issues I should be concerned with if the part is left in the cleaner too long (we are using DI water, no soap, at room temperature). If I repeat the cleaning process multiple times, should I limit the number of times?

Thanks for your suggestions,
Patricia Browne
Process engineer - Tucson, Arizona
---
2006
A. I've already answered one of your other questions so you're getting "two for none" answers out of me this evening! Anyway, here goes - ultrasonic cleaning, even in lack of detergent, etc. is likely to mechanically degrade the chromate layer. In essence, it will be shaken off if left too long - I'm guessing you'd be OK for 1/2 to 1 minute but I'd limit it. I'd also question the overall corrosion protection following such a treatment - it's like peening or sanding the surface.... it may still look OK but the properties otherwise compromised.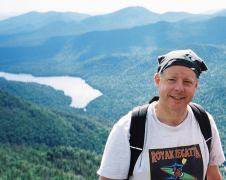 Milt Stevenson, Jr.
Anoplate Corporation

Syracuse, New York
---
---
2006
Q. We manufacture a power supply with all aluminum parts. The parts are currently finished with gold hexavalent chromium conversion coat. Per RoHS, we had a vendor produce a full sample with clear trivalent chromium conversion coat. Our managers and sales people like the clear color, but we all noticed how easily it fingerprinted and how they stood out compared to the gold parts.

These parts did not have fingerprints when they came in. They were from myself and others handling the parts. I have read many of the previous "fingerprint" posts, and understand the need for gloves from vendor, to assembler, to packager, to out-the-door. That's fine. But, we can not realistically require our customers and installers to wear gloves. We can advise them to wear gloves or be extra careful, but they will wonder why the finish is not good enough, or not as good as the gold.

I also understand that a top-coat would help greatly in minimizing the fingerprints. That is a last-resort option for costing reasons, since the clear tri is already slightly more expensive than the gold hex.

All of this background to get to the one fingerprint question I have not seen adequately answered: Once the fingerprints are already on the parts, what is the best way to clean them off (without damaging the coating)?

We want to be able to clean them off here, if needed, but more importantly we want to be able to advise our customers how to clean them off if their poor handling causes fingerprints.
John Highet
- Bellingham, Washington, USA
---
2006
A. The chem film is a very thin coating, so abrasion isn't an option. I would try 2 things, a mild detergent first, secondly, perhaps either IPA, or Acetone [affil. link to info/product on Amazon]. The problem with fingerprints is that some folks' sweat is corrosive, and can actually damage a thin film coating. Have you explored anodizing as an alternative?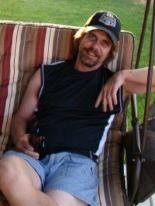 Marc Green
anodizer - Boise, Idaho
---
2006
Q. Thanks for the post. We'll try those cleaning ideas.

As for your question about anodizing: The parts need to be electrically conductive for EMI/EMC/RFI shielding. We tried powder coating and had "leaks" at all the seams where the parts are assembled together, so anodizing is unfortunately not an option either. Sorry I didn't mention that in the initial inquiry.
John Highet
- Bellingham, Washington
---
2006
A. Marc is right on about the post fingerprint cleaning, however, from what I've seen in handling trivalent chrome converted aluminum (namely the US Navy's TCP processes), there doesn't seem to be fingerprinting issue any more so than conventional, hex chrome chemical film. Keep in mind that while everyone is calling these TCP films "chrome" conversion coatings, one only needs to look at their MSDS to see that they're more zirconium-based than chrome! In as much, they're harder as deposited and less porous (why do you think we can't dye them yellow or gold?).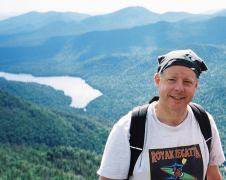 Milt Stevenson, Jr.
Anoplate Corporation

Syracuse, New York
---
---
Can fingerprints under the chromate increase its corrosion resistance?
March 22, 2016
Q. I am a lab technician at a metal finishing factory. I received panels with fingerprints that would not come off with regular cleaning, leading me to suspect that the fingerprints were on the aluminum panel under the chromate. An auditor suggested that this would cause a false negative result in the salt spray. Do fingerprints on Chromate Conversion coating cause test panels to pass a 168 hour salt spray test, that would otherwise fail? Thank you for any insight you can give.

Mary Ann
Mary Ann Lewellen
lab - South Bend, Indiana
---
March 2016
A. Hi Mary Ann. Eventually everyone will come to realize that they need to wear gloves when handling parts. 30 years ago 90% of production managers scoffed at the idea; 15 years ago we were probably down to about half; I don't think that many people still think it's okay to handle parts without gloves today, although there are apparently some. Getting rid of the fingerprints would render the question moot.
But I don't believe for a minute that a fingerprint is a more powerful anti-corrosion treatment for aluminum than chromate conversion coating, nor that a chromate conversion coating which is contaminated with fingerprints is more corrosion resistant than one which is uncontaminated. Good luck.
Regards,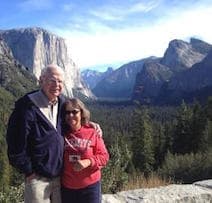 Ted Mooney
, P.E. RET
Striving to live Aloha
finishing.com - Pine Beach, New Jersey
---
March 26, 2016
A. Hi Mary Ann
Finger prints are caused by sweat. This is basically salt, organic acids, etc., and can etch metal surfaces. The etched pores filled with reaction products can and do interfere with surface treatments.
But not all sweat is equal. The corrosiveness of ladies' sweat is affected by hormone levels and follows a monthly cycle and can become quite aggressive (the sweat that is).
There is another and more pernicious problem. Hand creams often masquerading as 'barrier creams' frequently contain silicones which are extremely difficult to remove. They should be banished from any metal finishing facility.
So your auditor was quite right to flag this up -- if only as evidence of careless handling techniques.
One more point. If you do not agree with or understand an auditor's comment - ask. Contrary to some opinion, they are there to help; and while an auditor cannot advise on processes (that would be consultation) they should certainly be willing to explain any problems.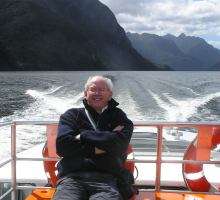 Geoff Smith
Hampshire, England
---
April 26, 2016
A. After all these very thorough and well written responses, all I really have to add is this:

Fingerprints and the salts and oils they carry with them provide sites for uncontrolled chemical reactions. This is the LAST thing you want when dealing with conversion coatings, or any type of plating for that matter. Sure, if you're dropping in a bunch of hardcoat that is going to get aggressively etched first, the prints and the pits that come with them will be long gone, but good handling habits should be the goal of everyone in the shop.

If you have fingerprints, start over with fresh panels. This is a cause for receiving inspection to reject panels upon opening, and I have sent boxes of test coupons back to the supplier for this exact reason on a number of occasions.

And in the response to the poster who states that the QA team processes the salt spray coupons... Remember that for a salt spray sample to be considered valid, it MUST be run in the exact same manner as the parts it is meant to validate, and must be included as part of a load. So unless your QA team runs ALL parts, you are invalidating your test, and that will be an audit finding when it is discovered.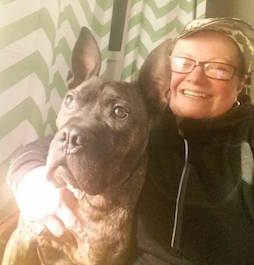 Rachel Mackintosh
Lab Rat and some other things - Greenfield, Vermont
----
Ed. note: Thanks for your participation, Rachel; your response is very helpful.
---
---
Method To Remove Finger Prints from Chromate Conversion Coating Surface After Heating Process
July 30, 2018
Q. Does anyone know of any method to remove fingerprints from chromate conversion coating surface after it has gone through reflow process and without damaging the chromate conversion coating?

Have tried using alcohol base chemical but none was successful in doing the job. Understand that wearing gloves can help to prevent fingerprints but this happens even after multiple layers of gloves are being worn.

Scenario:
Fingerprint was not observed before reflow process and washing process but is observed after going through heating and washing (washing uses Aquastorm machine with AQUANOX A4520T as cleaning agent).
Jessica Chan
- Penang, Malaysia