World's #1 finishing resource since 1989
No login needed: Chime right in
topic 1676
Etching Stainless Steel
1998
I am looking for a simple chemical etching/polishing solution for stainless steels. This is for a students project so nothing really toxic. Also is there a good reference manual out there that would contain a list of solutions for various stainless steels.
Alan Ryder
National Centre for Laser Applications - Galway, Ireland
---
1998
Here in the U.S., 'toxic' is a matter of statute, not opinion, and I strongly doubt that there is any material capable of etching stainless steel that is not toxic. But, even if there was, the instant the chrome and nickel begin etching into the solution, it has become 'toxic'. I am confident that there are metallurgy books with the charts you are looking for, but I'm not familiar with them and hopefully another reader can suggest a title.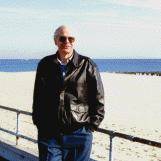 Ted Mooney, P.E.
Striving to live Aloha
finishing.com - Pine Beach, New Jersey
---
1998
Would it be simpler if you just mask then sandblast or beadblast using fine (>300 grit) media? Post polishing may be possible. I remember discussions on St. Steel polishing going on at some other place at this site.
Mandar Sunthankar
- Fort Collins, Colorado
---
1998
Well you can use 1:3 solution of HCl with water and use a rectifier with low D.C. current of 6 volts with s.s the cathode and the work piece as anode then check for the depth required. Good luck.
M. Khawar
Islamabad, Pakistan
---
1998
Etching Stainless Steel
For microstructure use marbles reagent
200 cm of water with 40 g of copper(11) sulphate in 200 cm of HCl (35%)
for stock removal use a ferric chloride mix consisting of
11 gallons of 60% ferric chloride
10 gallons of HCL
and 4 gallons of nitric but be careful ferric chloride is a pitting agent
Brendan McCormack
- Ireland
---
2006
I manufacture patterned stainless steel plates for use in theatre spotlights. These plates are etched completely through to create the desired pattern, which is then placed into the light and projected onto the stage. I currently use a spray conveyor etching line, with ferric chloride. The stainless steel is 0.1mm thick. I have very mixed results, and the process takes some time to complete. I have heard of Edinburgh Etch, which includes citric acid in the basic ferric solution. Have you had any experience with this formula, or can you offer any advice on achieving more consistent and faster results?
Hugh Chinnick
Pacific Lighting (HK) Ltd - Hong Kong
---
2006
I etch into stainless steel using muriatic/ferric mix.
Jeremiah Pyle
- Toccoa, Georgia
---
2006
Jeremiah,

Yes, I have added about 1% hydrochloric acid to the ferric. It certainly cleans the etching line, but has no real effect on continuity of etch quality or etching time. What percentage do you suggest?
Hugh Chinnick
- Hong Kong
---
2006
Try this.......equal parts of ferric(technical grade) and DI water with a 2.5% hcl(31.45% grade). a 5% citric acid added should help keep the sediment suspended.
Jeremiah Pyle
- Toccoa, Georgia