Where the world gathers for
plating, anodizing, & finishing Q&As since 1989
Chemical polishing of stainless steel
-----
Current postings:
June 1, 2022
Q. How can SS be smoothed chemically?
I am looking to increase the wettability of the SS surface.
SS7 Jamal
- Charlotte, North Carolina

Ed. note: When in Rome ...
Since 1989 this site has been striving to build a legacy of aloha, camaraderie, & mutual help which we feel is incompatible with anonymity -- readers are requested to post with their real name & town :-)
---
May 2022
A. Hi Jamal. Electropolishing (properly done) will smooth stainless steel. However, I am not confident that it will increase the wettability ... I believe that is a function of cleanliness primarily, and of exposing raw metal rather than oxides secondarily.
Luck & Regards,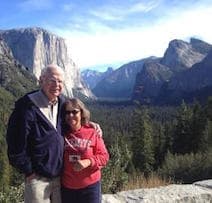 Ted Mooney
, P.E. RET
Striving to live Aloha
finishing.com - Pine Beach, New Jersey
---
August 10, 2022
A. Hi Jamal,

This article uses a product named "DS-9-314" - consists of 10-30% phosphoric acid, 1-10% hydrochloric acid, 1-10% nitric acid, and 1-10% proprietary surfactants - to chemically polish 316.

The article also determined that electropolishing made the surface more hydrophilic compared to sand blasting and chemical polishing.

Link to article:
"Reducing surface roughness by chemical polishing of additively manufactured 3D printed 316 stainless steel components"
eds.p.ebscohost.com/eds/pdfviewer/pdfviewer?vid=1&sid=00b823a1-4a1d-47c5-a607-91321cf98df3%40redis
Jules Collett
- Georgia
----
Ed. note: Thank you Jules. The article was available to us by going to www.ebsco.com and signing into our public library's system first, then searching for the article by its title. We don't think readers will find the direct link workable as it apparently contains session info, but the article is useful :-)
---
---
---
Closely related historical posts, oldest first ...
2003
Q. Need some information on chemical polishing for Disk Drive parts.
Wong Kok Heng
- Singapore
---
1998
Q. I am looking for information on chemical polishing of Stainless Steel parts after heat treatment. Could anyone direct me to books/articles on the subject and

RFQ. Vendors that handle this type of process?
David C
[last name deleted for privacy by Editor]
- Denver, Colorado
----
Ed. note: Sorry, this RFQ is outdated, but technical replies are welcome. No public brand/source suggestions please (
huh? why?
)
---
A. Hi folks. ASM Metals Handbook, Vol. 5 mentions that proprietary products for chemical polishing are available and that generally "they are based on combinations of phosphoric acid, nitric acid, sulfuric acid, hydrochloric acid, organic acids, and special stabilizers and surfactants to promote a high degree of brightness and long bath life."
Regards,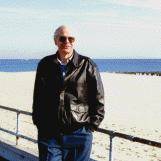 Ted Mooney
, P.E.
Striving to live Aloha
finishing.com - Pine Beach, New Jersey
---
1998
A. You should also investigate electropolishing. This process simultaneously brightens, cleans, deburrs, smoothes, and passivates most stainless steels. The process is electrochemical, much like a plating or anodizing operation.
Regards,
Ed Bayha
Metal Coating Process Corporation - Charlotte, North Carolina
---
---
2004
RFQ: Does anyone know which company sells stainless steel chemical polishing solution?
Shaw F
[last name deleted for privacy by Editor]
- Rochester, New York
----
Ed. note: Sorry, this RFQ is outdated, but technical replies are welcome. No public brand/source suggestions please (
huh? why?
)
----
Ed. note: As always, gentle readers, technical replies in public and commercial replies in private please ( huh? why?)
---
---
Electroless chemical polishing of stainless steel parts
2006
Q. Hi.
I'm looking for a simple process to polish tiny parts that cannot be polished mechanically.
The volume is low, there is no industrial scale production.
I know that a mix of acids and maybe other additives would do the job, but I don't know which and the proportions.
I would appreciate any help I can get.
Thanks,
Dan B.
[last name deleted for privacy by Editor]
Metal finishing - Ontario, Canada
---
2006
A. You can use next solution:
10% phosphoric acid
10% hydrochloric acid
5% nitric acid
75% water
(80 °C temp., add 10 gm soot, 5 minutes immersion)
Good luck!
Goran Budija
- Zagreb, Croatia
---
2006
Q. May I know whether the above is only suitable for 300 series SS? How about 400 series SS?
Leonard Yong
precision hardware - Singapore
---
---
Electrolessly polishing the ID of a small stainless steel tube
2007
Q. Hi folks,

I have a question I am hoping the users of this forum can help me answer.

I would like to chemically polish the inside diameter of a 0.030" ID stainless steel tube, about 2-3" long. This piece of tubing will be used to make a length of microwave "waveguide", and so I would like to have a very smooth, clean surface with a well known initial ID.

Electro-polishing is out of the question. We've tried it with poor results because of the very small wire diameter and more complicated mechanics required. I've also tried mechanical polishing with dental floss and abrasive, and besides being tedious it didn't work so well either.

Others have suggested in the past that I purchase pre-polished hypodermic grade tubing to start with, but it is difficult to obtain small quantities of steel tubing with a 0.030" ID to begin with. I am lucky to have what I have.

What I would like to do is find an appropriate solution or solutions that can be pumped through the tube using a tubing pump. I need an actual chemical *polish* that will remove surface irregularities in addition to scale, rust and debris inside the tube.

I know there are some companies that do this, but generally they don't want small quantities of stuff, and it would be very much more convenient to do this in-house, as we have a reasonably equipped chem lab. Furthermore, lots of commercial places use proprietary chemicals, so it will be impossible to know exactly what they did in the future if I need to repeat the process.

So, I am hoping someone can suggest some chemistries to chemically (electrolessly) polish steel that I can try in-house, OR recommend a shop that will do small jobs with a relatively sane turnaround time.

Thanks in advance for any suggestions.
Daniel Koller
Researcher - Charlottesville, Virginia
---
2007
A. Hi, Dan. Can your waveguide be made of copper, nickel, or gold instead of stainless steel? If so, you could electroform it on a .03" diameter wire mandrel and the ID would be every bit as smooth as the OD of the mandrel.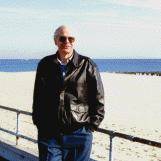 Ted Mooney
, P.E.
Striving to live Aloha
finishing.com - Pine Beach, New Jersey
---
2007
Q. Nope. It's intended to be a thermally-isolating section of waveguide. WR-3 rectangular waveguide (0.034" x 0.17") is commercially available in coin silver, but not steel. So I am using the round stainless tube as a substitute, which is already a compromise. That's why I'd like to limit the loss as much as possible in the tubing I have. We have extensive electroforming capabilities in-house, but it's not an option.

I've sent a sample off to a stainless micropolishing company in California, and they claim to have an electroless steel polishing technique. I have not gotten the samples back yet, but I understand their dip solution is proprietary. Anyone have any idea what they use?

Thanks.

Dan
Daniel Koller
[returning]
- Charlottesville, Virginia
Ed. note: the internet, and this no-registration site, are too anonymous for us to post info about the formulations of proprietary products, Daniel. There's no way to know it's not coming from, for example, a disgruntled former employee wishing to blow their trade secrets. But if anyone can point us to a book or published article, that would be excellent.
---
March 2, 2011
Q. Was there a solution to this problem yet? I actually have a very similar problem trying to get a mirror finish on a 1 mm ID in Hastelloy. I'm not even sure a chemical polish will work because of the corrosion resistance of the material but am willing to try.

Thank you for any info you might have.
Wesley Thompson
- Seattle, Washington, USA
---
---
Purpose of Chemical Polishing of Stainless Steel
2003
Q. This is a general question: Does using a chemical polishing compound only speed up the process of achieving a particular surface finish on stainless steel, or is it actually required to achieve the finish? Also, would the chemical polishing compound become embedded in the metal?
Thanks,
Michael Ferrara
- Cincinnati, Ohio
---
2003
A. Hi, Michael.
An obvious problem here is that a shorthand term like "chemical polishing" can mean one thing to one person and quite another thing to someone else. In the discussions on this page prior to yours, people seemed to be referring to chemicals that will polish stainless steel by dissolving metal without any mechanical abrasion; whereas to you, the "chemical polishing compound" seems to mean something added to a buffing compound in addition to the abrasives.
What actually happens in mechanical polishing and buffing is that particles of abrasive rip away metal. If the abrasive particles are large, they rip away large chunks of metal, leaving a rough surface. If the abrasive particles are small, the chunks that they rip away are small, leaving a smoother surface -- but polishing a rough item to a smooth finish with a fine compound can take forever -- it's like trying to excavate the foundation for a building with a teaspoon.
So, what usually needs to be done is multiple courses of polishing/buffing, starting with aggressive compounds with large abrasive particles and ending with very fine compounds. To my knowledge there is no chemical added to a buffing compound to help get a smooth surface from a coarse abrasive, or to help get super rapid cutting from a fine abrasive.
Regarding imbedding, a mechanically polished surface always looks like a plowed field -- it's just a question of what magnification you need to see the furrows. Chemical polishing or electropolishing attempts to dissolve away some metal from the surface, attempting to offer more of an "ocean swells" finish than a "plowed field" finish. For this reason, electropolishing is often specified for critical surfaces like in pharmaceutical packaging equipment and dairy equipment. Good luck.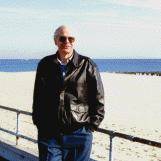 Ted Mooney
, P.E.
Striving to live Aloha
finishing.com - Pine Beach, New Jersey
---
---
2001
Why does 17-4 ph chemical polish better than 316 or duplex?
Shawn Mckinney
- Myerstown, Pennsylvania
---
---
Need non-hazardous and non-toxic products for polishing stainless steel
2000
Q. We are in search for chemical or product which can clean and shine stainless steel. For example in Bakery industries the SS machines get black, they need cleaning and polishing. Kitchen equipments as well as domestic dishes (plates, kettles, etc.) are commonly SS. After using sometimes they get faded, so we are looking for those kind of products which can shine those SS products. But it must be NON-hazardous, NON-toxic.
Bikash Salyani
packaging traders - Nepal
---
March 16, 2009
Q. Can anyone tell me some methods of obtaining a mirror finish polish on stainless steel utensils by chemical treatment or mechanical treatment?
Abhishek A
student - India
---
A. Hi Bikash. I don't think you are looking for a chemical polishing dip, but for a polishing or buffing compound that you can use with mechanical scouring. Stainless steel is designed to robustly resist attack from common non-hazardous and non-toxic products, so you probably won't find any innocuous chemical that you can simply dip stainless steel into to shine it ... and scouring seems more practical for a bakery than installing an electropolishing line or an automated polishing and buffing line. Good luck.
Hi, Abhishek. We usually find it difficult to offer help in response to abstract questions. If you can tell us your situation, we can probably offer some specific advice, but the "general" proposition of polishing stainless utensils fills whole books and indeed whole library shelves. About all we can say in summary is that both mechanical polishing & buffing, and electropolishing are generally viable approaches to a mirror finish, but chemical treatment is not.
Regards,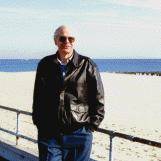 Ted Mooney
, P.E.
Striving to live Aloha
finishing.com - Pine Beach, New Jersey
---
December 19, 2013
Q. 420 series stainless steel is used with the chemical polishing solution, and want to know how!
Republic of Korea is here!
Cheol Hee.Park
- Seoul, Republic of Korea
---
---
March 31, 2018
Q. I would like to know is there any possibility to do Chemical Polishing of Stainless Steel, meaning with just immersion to achieve matte, smooth, polished surface instead of Electropolishing. Can anyone throw some light on this.
Muthu kumar
- Chennai, India
---
April 10, 2018
A. Muthu,
Please refer also to the previous discussion on this page, but in general chemicals on their own don't polish, they etch.

It's certainly possible to pickle/etch a stainless surface to a uniform finish, but it wouldn't be a "polished" surface per the usual definition of polished meaning "more smooth that it was before".

Ray Kremer
Stellar Solutions, Inc.

McHenry, Illinois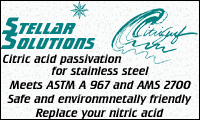 ---
---
July 19, 2018
Q. Hello:
I am curious to know about the fundamental mechanism of chemical polishing.

What is the microscopic mechanism of chemical polishing? What chemical reactions occur when a chemical polishing touches the stainless steel surface?
Does the chemical polishing process impact the interior of the grains or grain boundary region?

Can you please refer to some literature focusing on the understanding of the chemical polishing mechanism.

Many thanks,
Pawan
Pawan Tyagi
Univ. of the district of columbia - Washington DC, USA