Where the world gathers for
plating, anodizing, & finishing Q&As since 1989
-----
Surface Activation for Phosphating. Grain Size Issues
Q. Good morning Sir, I'm from Pune, India. We are in process of developing a component in Manganese Phosphating. We are struggling to get consistent layer of Phosphate. If we grit blast the surface (even fine blasting), the phosphating is achieved -- which I believe means, the surface is not active enough. We have degreased the parts with various methods so as to eliminate the possibility of failure owing to ineffective cleaning.

Please guide us. We are using Nihon Parkerising products. They are good for other parts. However we are struggling with this one. The chemistry of target component is Carbon 0.38-0.43%, Chromium 0.8-1.1%, Moly 0.15-0.25%, Manganese 0.75-1.0%, Silicon 0.15-0.3%. It is AISI 4140 [affil link] steel.Kindly guide us. Regards,
subodh sawant
- PUNE, Maharashtra, India
July 28, 2022
---
---
Q. Hello, I am trying to optimize our parkerize process and I noticed that our activation bath is at room temperature while most parkerized process I see in the internet have heated their activation baths. I would like to know how does the activation temperature affects parkerization?
Vince Go
Intern - Philippines
August 15, 2022
---
---
⇩ Closely related postings, oldest first ⇩
---
---
Q. In zinc phosphating what is importance of activation? What is chemical composition of activators ? How can it maintained ?
Vishwas M.
painting shop - Indore, India
2002
---
---
Q. @Saravanan,
Can you explain in detail about surface Activation process in pt line?
M nivedha
Employee - Bangalore, India
March 2, 2022
---
---
Very low pH in activation bath
Q. Sir,
We are operating tri-cationic phosphating. Our surface activation bath is deviating from the spec. in total alkalinity. It is very low in the range of 1.2-1.5 against 1.8-2.2. I will be grateful to know the reason.
babu sankar
- hosur,tamilnadu
2003
---
---
July 16, 2018
Q. We are facing same issue although we are using good quality DI water & also there is no phosphate solution contamination. Please comment if anyone has any solution.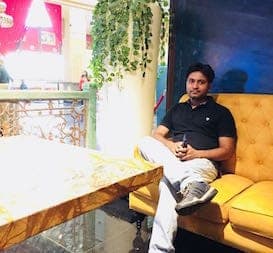 Nikhil Singh
Steel strips wheels ltd - Jamshedpur, Jharkhand, India
---
---
Multiple threads were merged: please forgive repetition, chronology errors, or disrespect towards other postings [they weren't on the same page] :-)
---
---
Necessity of Grain refiner for phosphating
2005
Q. In the process of looking for alternative suppliers for grain refiner for zinc phosphating I realized that I do not even know what the grain refiner is. Our MSDS say nothing about ingredients because apparently none of them are "hazardous". I have looked in reference materials such as Metal Finishing Guide Book, Electroplating Engineering Handbook [adv: this book on Amazon, AbeBooks, eBay] , Chemical Surface Treatments of Metals (book), and Conversion Coatings (book) and have not seen any discussion of what the refiner is and how it works. Are you aware of resources that discuss this?
Tim Denhof
Job Shop Engineer - Chicago, Illinois, USA
---
---
Nickel in zinc phosphate solution
2005
Q. Sir,

we supply zinc phosphate solutions which are nickel free to customers who use for paint-base applications on MS. however I would like to know if its alright to add nickel if we want to broaden our range of applications.
Thanks,
Sonali Kokane
electroplating chemicals - Thane, Maharashtra and India
---
---
Multiple threads were merged: please forgive repetition, chronology errors, or disrespect towards other postings [they weren't on the same page] :-)
---
---
Building small zinc phosphate crystals
2007
Q. I am zinc phosphating using an immersion system, soap,rinse,pretreatment,zinc phosphate, rinse sealer, then RO rinse. The problem I am having is I am getting a few large crystals growing with many voids in between them, I am getting 400 mg coating weight which is ok but I want more and smaller crystal growth to give me a better feel for not having adhesions issues in the field.
Todd Dirkes
Production Manager - Longmont, Colorado, USA
---
2007




A. Though it has been some years since I was involved with phosphating, I recall that one of the important factors in regulating the property you speak of is the type, and concentration of catalyst present in the solution. I don't know that this is something that the user controls directly. When I did process control analysis on these baths, the only things that I tested for were total and free acid, and iron.

Talk to your vendor. They may have a "solution B" or something of that nature that will boost the catalyst and give you finer grain structure.




Dave Wichern




Consultant - The Bronx, New York






---

2007




A. For a really nice zinc phosphate surface, consider using a calcium modified zinc phosphate from one of the advertisers at this site. I had great luck with it.

James Watts




- Navarre, Florida






---

2007




A. Dear Sir

I think you need to check your cleaner alkalinity and rinsing. Also sludge in the phosphating. I feel that your cleaner is not getting washed off properly and thats the reason for a big size crystal deposit.

Regards,

Anurag Kanaujia




- New Delhi, INDIA





---
---
Zinc Phosphate grain size problem
April 28, 2010
Q. Dear friends.

I been having trouble with my zinc phosphate process
1.- degrease
2.- rinse
3.- rinse
4.- rinse
5.- acid (HCl)
6.- Phosphate
7.- rinse

The appearance of phosphate looks with big grains and some parts of the pieces with out phosphate, we can see the substrate.

Thanks for your comments I hope you can help us.
Alexandro Ramirez
plating shop employee - Saltillo Coahuila Mexico
---
---
April 22, 2011
Q. I am a job coater.My process flow is KOD-water rinsing(2 times)-surface conditioning-Phosphating-E.D.coating.
My customer's requirement is --Phosphating grain size less than 10 microns.
How to achieve it?
Parameters are as follows-
T.A.-20 to 22
F.A.-.8-1.1
Accelerator-3.1-3.5
Temp. 43 °C.
Avinash vidhate
Plating shop employee - Nasik, Maharashtra, INDIA
---
---
Necessity of activation stage in spray pretreatment plant?
July 9, 2011
I am a consultant for metal finishing line.
I am designing a spray treatment plant. The chemical supplier has suggested to add activation zone before passivation.
What is the necessity?
Sudir Apte
Consultant for metal finishing plants - Chipalun, Maharastra, India



---
July 12, 2011
Hi, Sudir.
There are so many finishing processes called 'passivation' that I must apologize that I don't know quite which one you are speaking of. Stainless steel is 'passivated' with nitric or citric acid . Zinc and zinc alloy platings are 'passivated' in chromate conversion processes. Steel can be 'passivated' through the application of an iron phosphate or zinc phosphate; but to make it even more confusing, sometimes the 'final rinse' after phosphatization is called the 'passivation' step for the phosphate coating :-)
Since you are speaking of a spraying plant, I'm thinking that the word 'passivation' means 'phosphatization' in this context? Usually an iron phosphate would not involve an 'activation' step, but a zinc phosphatization or tri-cationic phosphatization probably would. But basically, if the customer is purchasing proprietary chemistry to obtain the benefit of the supplier's chemical expertise, you have to follow their advice and have an activation stage if that is what their process involves.
Regards,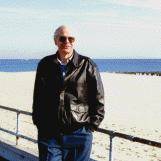 Ted Mooney
, P.E.
Striving to live Aloha
finishing.com - Pine Beach, New Jersey
---
---
March 13, 2013
Q. How can I prepare a surface activation chemical and which raw materials are used to prepare it and in what quantity?
Thanks.
dpak kumar
- Balasore, Orissa, India
---
---
Zinc Phosphate Crystals Too Big for Wire Drawing
February 5, 2016
Q. Dear Members,

I am using zinc phosphate on Carbon Wire Rods using the following parameters:

1) Acid cleaning (HCl at room temperature). Normally for 30 mins
2) Jet Wash
3) Rinse 1 (Ph above 3)
4) Rinse 2 (PH above 4)
5) Phosphate Bath ( 10-12 mins at 70-75 Degrees, TA 40-50, FA 7-8, TA/FA = 5-7), Accelerator 2-4
6) Rinse
7) borax [affil link]

Problem is the phosphate bath starts forming large crystals too soon which hinders the drawing process as they break too quickly in drawing. Another indication of disturbed chemistry of the bath is that its color changes to BLACK.

I have the following questions:

1) How do I prevent the bath from making large crystal or turning black?
2) If large crystals are being formed, how do we bring the bath back to its original form making smaller fine crystals?
3) How do I check the Fe content of the phosphate bath? Is it similar to testing the Fe content of Acid?

Thanking the members in advance for their anticipated valued input.
Saud Mahmood
- Karachi, Pakistan
---
---
August 11, 2016
Q. My process is surface conditioning/Phosphating
My customer's requirement is gray coating on Hero motorcycle fuel tanks
How to achieve it?

Parameters are as follows-
T.A. -- 18 to 20
F.A. -- 0.3-0.6
Accelerator -- 3-5
Temp. 41 °C
T.C -- 1-2
pH -- 9-11

But F.A is not controlled down to 0.0; even T.A is 20.3; and I get blue coating in Hero Splender+.
Abhishek tiwari
- Delhi, India
---
August 20, 2016
Q. Is it really required to check the alkalinity in activation process?
R Ramesh
- Chennai, Tamil Nadu and India
---
---
January 8, 2017
Q. Dear sir,
I am working on preparation of zinc phosphating bath. Earlier problem I was getting was of low coating weight. Now coating weight has improved but grain size and grain distribution is not uniform. What are the possible ways to improve grain distribution with high coating weight.
Rahul Jangid
Calligraphy - India
---
---
Q. I am currently getting adhesion on 110k steel, but the grain size is unsatisfactory.
We have tried Keykote 62 from our supplier and it didn't work.
TA is at 9.5% (we had the same results from 5-8% as well).
Any recommendations to try refining grain size?
Thank you.
Eric Winters
- ROUND ROCK, Texas
August 21, 2018
---
August 22, 2018
Q. Keykote 62 is a grain refiner. There was no reduction in crystal size.
Eric Winters
[returning]
- ROUND ROCK, Texas
---
August 25, 2018
Q. Here is our process:

Isoprep 172. We have tried running from 7% to 20%
Rinse.
Keykote 62. (refiner)
Keykote 36. Ran from 5% to 10%
Rinse.

At this point we are grasping at straws in attempts to resolve the issue. We ran a part and it came out perfect. Then a different part with the same process and it was horrid. The only difference in parts aside from shape is the machine they came off of and their heat lots.
Eric Winters
[returning]
- ROUND ROCK, Texas
---
---
September 29, 2018
Q. Hello, why are phosphate crystals coarse and how can we have a soft zinc phosphate?
Ahmad hashemi
- qom saas iran
---
---
Zinc phosphate coating is covered with rust
February 14, 2019
Q. Hello, all.
I posted on here mid-2018 about our phosphate line.
Since then my employer has overhauled the line and gotten a new chemical supplier (Dubois).
Our new line was running 80 ksi steel well for a few days.
Now our results are covered in a veneer of rust.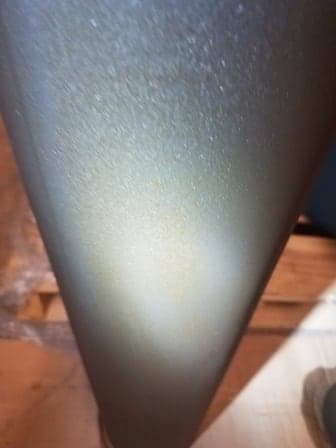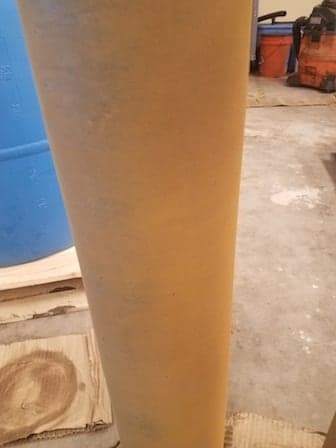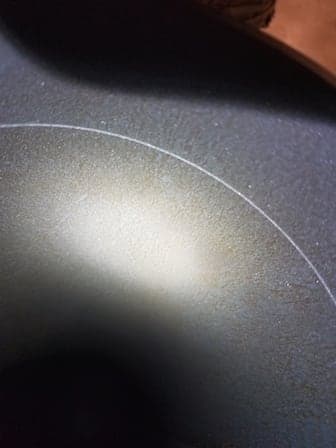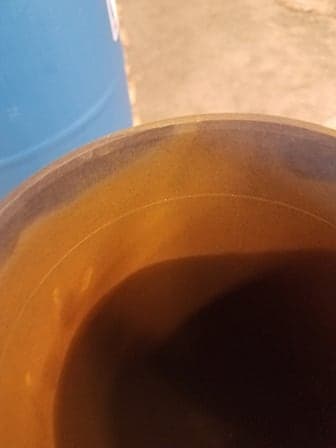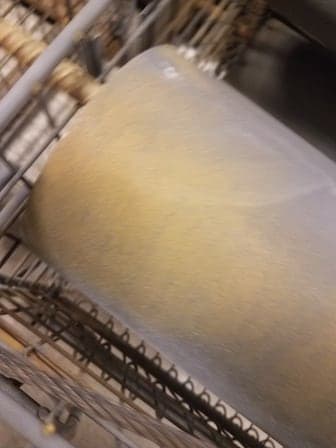 Our line is set up as follows:

Unikleen
Rinse
Rust remover
Rinse
Pretreatment
Phosphate
Rinse
Oil

TA 44.8
FA 7.4
Ratio 6.054
Iron 2.65%
Eric Winters
[returning]
Line operator - Round rock, Texas
---
---
November 6, 2019
Q. If I have pretreated a steel panel with a solution, how can I check if the metal surface is activated for powder coating ? What are the other options and methods other than SEM analysis ?
Jui Joglekar
- Pune, Maharashtra, India
---
---
September 14, 2021
Q. Titanium based weak alkali chemical.

How to make this?
Santosh Kumar Yadav
- greater noida, India
---
September 27, 2021
Q. How to make phosphating solution ? Anyone tell me?
Santosh kumar Yadav
[returning]
- greater noida, India
[returning]
---
September 28, 2021
Q. How can I make cold phosphating solution?

Can you tell me please?
Santosh kumar Yadav
[returning]
- greater noida, India
---
October 5, 2021
Can you tell me please how to make phosphating bath chemicals?
Santosh kumar Yadav
[returning]
Employee - greater noida, India
---
---
June 13, 2022
Q. Dear Sirs,

Could you advise us (as separate process) activator formula for process of Zn phosphating of pipe's thread.

Thank you in advance,

Vadim.
VADIM BYKOVSKiY
- "New Jersey"
----
Closely related threads include:
- Topic 10242
"Zinc Phosphating Problems & Issues"
- Topic 874
"Zinc phosphate coatings to deter galvanic corrosion"
- Topic 51772
"What is Tri-cationic phosphating?"