60,000 Q&A topics -- Education, Aloha, & Fun
topic 14057 p.2
Mill Scale Uses and Applications
---
< Prev. page (You're on the last page of the thread)
---
A discussion started in 2002 but continuing through 2020
May 18, 2012
Q. We are interested in making use of mill scale to recover ferrous by adding the same in induction furnace after making briquets. We need your help in going into the process.
Tipirneni Jeji Prasad
Engg Works - Vijayawada, AP, India
---
June 25, 2012
A. Hi, our parent company in China uses mill scale as a raw material for magnetic material production.
Lei Song
- Australia
---
January 17, 2013
Q. CAN MILL SCALE BE USED AS COMPOSITE MATERIAL?

WHAT WILL THE EFFECT ON ITS PROPERTIES WHEN IT IS CONVERTED TO NANO POWDER?
Rupali Baghel
student - INDIA
---
July 16, 2013
2nd Request
Q. I have a proposal to compact Mill scale (Fe 60% to 70%) from Steel Mills by briquetting it. The briquettes to be used along with heavy melting scrap in electric arc furnaces. There are briquetting machines available in the world market having a capacity to make 30 to 100 mts per hour of briquettes. The bonding used is Sodium Silicate and hydrated lime. I shall be grateful if you could advise if this method of recycling of Mill scale would be beneficial to steel making in the electric arc furnaces. The costs benefits are considerable given the demand and high prices for heavy melting scrap.Thanks for your time
Regards
Seshadri
Seshadri Sreenivasan
[returning]
- Mumbai, Maharashtra, India
---
March 22, 2014
Q. I WANT COMPLETE REACTION TO PROCESS MILL SCALE TO BE USED IN REPLACEMENT OF SCRAP IN EAF.

THANKS
KHALID NAVEED
STEEL MILL - KARACHI SIDH PAKISTAN
---
July 13, 2014
A. Mill scale could be pressed by roller type briquette machine. And then it is charged into furnace for recycle. This solution is great for you.
Rexxar Song
machinery - Gongyi, Henan, China
---
---
Does mill scale have some elemental Fe?
July 25, 2014
Q. Is there any possibility of mill scale having some Fe in elemental form?
BIVEK KUMAR
thermite - Kanpur,Uttar Pradesh, India
---
July 2014
Hi cousin Bivek. I don't know the answer to your question, but as the website operator for 20 years I advise that a good and helpful response is more likely if you explain the situation which motivates your question. I'm not here to lecture folks, only to advise what seems to work here. Best of luck, and I encourage someone to prove me wrong by answering anyway :-)
Regards,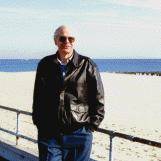 Ted Mooney, P.E.
finishing.com - Pine Beach, New Jersey
Striving to live Aloha
---
July 31, 2014
Q. We are one of the leading steel plants in our area We are making MS ingots in our induction furnace. Mostly we are using both sponge iron and HMS (heavy melting scrap) as raw materials in our plant.
Now a large quantity of mill scale (Fe 40%-50%) is available in our area. Can we use mill scale as raw material in our induction furnace. If yes, how to use?
Zakkir Hussain
- Palakkad, India
---
September 11, 2014
A. Dear, you can use mill scale while processing of Magnetite in magnetic separator in low intensity after grinding and can be used in pellet making, but it will drop your final Fe in the pellet due to oxidation.
Paras Mishra
Technical Control Group : R&D - Ranchi,Jharkhand, India
---
---
Can't use mill scale in our briquettes -- they lose their resistance
October 7, 2014
Q. Dear all, in my company we generate 3000 Ton/month of mill scale, 1000 Ton/month of DRI Muds and 3500 Ton/month of Iron Ore fine.

We make briquettes of DRI dust and DRI fines with Sodium Silicate, but can't add the mill scale into the mix due to the briquette loses its resistance.

Have some of you tried to make briquettes with these components? How much pressure is required? I would appreciate if someone can show me what type of machine is used for briquetting.

And anyone know if there are other uses of DRI muds besides the cement industry?

Thanks
Leonardo Rodriguez
- Rosario, Santa Fe, Argentina
---
---
February 1, 2017
Q. What standard test method( ASTM, ISO, etc.) is used to analyze "DOUBLE ROASTED MILL SCALE"?
We follow iron ore method:
We analyze Fe, Fe2O3, FeO, S, P. with compatibility.
But problem is that our authority needs a STANDARD TEST METHOD INCLUDING IT'S SPECIFICATION.
Please help me with relevant answer.
Sanjay Das
- KOLKATA, WESTBENGAL, INDIA
---
February 3, 2017
A. Sanjay,
Even Google doesn't know what "double roasted" mill scale is. plain old "roasted" mill scale doesn't turn up much either.

What kind of analysis are we talking about here? Thickness? Composition? Perhaps if we better understand what you are looking for, we will be more able to search up an existing standard.

Ray Kremer
Stellar Solutions, Inc.

McHenry, Illinois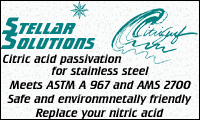 ---
---
January 9, 2019
Q. Good day,
Please advise what is the best way to use Mill Scale in Induction Furnace for steel melting to assist in reduction of carbon content.
If we do use mill scale in induction furnace what lining is recommended? As mill scale oxidizes and erodes silica lining, can neutral lining work?
Sumit Kapur
Steel Melting - Gaborone, Botswana
---
February 1, 2019
A. Yes... mill scale is being used in induction melting furnaces for carbon reduction using neutral ramming mass as silica ramming mass is unsuitable
Bharat Tank
- Chittagong, Bangladesh
---
---
August 10, 2020
Q. Is it possible to use a mixture of mill scale, coal (carbon source) and sand(silicon dioxide) for reduction into iron in silica lined induction furnace.
As using directly affects the silica lining adversely so would be it be possible to introduce extra Carbon and silicon dioxide with the mill scale so that the lining is unaffected?
Shafiqul islam Chowdhury
- Chittagong Bangladesh