60,000 Q&A topics -- Education, Aloha, & Fun
topic 14057
Mill Scale Uses and Applications
A discussion started in 2002 but continuing through 2020
2002
Q. My company uses iron ore (magnetite) in its process. However, a large amount of mill scale has become available and we are looking at it as a substitute or supplement. What is the basic composition of mill scale and the difference between it and magnetite and black iron oxide? Can mill scale be used in place of magnetite or black iron oxide?
Fred S
[last name deleted for privacy by Editor]
- Charlotte, North Carolina
---
2002
A. Maybe, Fred. But with no info on what sort of process, there's no way anybody can answer :-)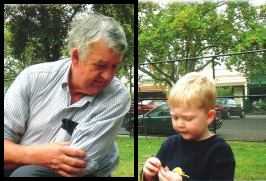 Bill Reynolds [dec.]
consultant metallurgist - Ballarat, Victoria, Australia
We sadly relate the news that Bill passed away on Jan. 29, 2010.
---
2002
Q. Please answer me this question! I need help!
Arash M
[last name deleted for privacy by Editor]
- Iran
---
2002
? Hi, cousin Arash. Sorry, but people need to know your intended application to hazard a guess.
Mill scale is the hardened, oxidized, surface that develops on steel as it is hot processed. It contains iron and oxidized iron but probably poorly defined contaminants like oils and carbonates. Putting this stuff into an unknown "process" might work excellently, or poorly, or fail completely -- but powder explosions of all sorts are a commonplace, and the large surface area could cause the reaction to proceed instantaneously and explode and kill people! Please try your best to explain what your intended "process" is. Thanks.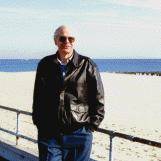 Ted Mooney, P.E.
finishing.com - Pine Beach, New Jersey
Striving to live Aloha
---
March 3, 2008
A. Our factory mixes a few percent of mill scale into iron ore fines before they are sintered so that we could get a higher grade of Fe content.
Charles Yu
- Qingdao, Shandong, China
---
---
Can Mill Scale replace black iron oxide or magnetite?
2003
Q. Can anybody tell the difference between Iron Mill Scale, Black Iron Oxide, Magnetite (Iron ore)? If the basic composition is the same, can Mill scale be used in place of Black Iron oxide or Magnetite.
R. Dan
- India
---
2003
A. Well, there have been many attempts to use mill scale but all have failed because of structural faults in mill scale. It cannot be used in most applications but if you tell which application would you like to use it, I think all in the room can guide you better.
Dr Kolbasaki
- Russia
---
April 21, 2011
A. Mill scale can replace certain percentage of iron ore in steel mill, but usually not exceeding 10%. We are buying mill scale all over the world to supply to steel mills in China.
WQ. Hao
- Nanjing, China
---
---
2004
Q. Would it be possible to use iron mill scale with 98% content of Fe2O3 as raw material for making magnets.
Edward Gantz
- Birmingham, England
---
---
2004
Q. Can iron mill scale powder be used without purification as black iron oxide for ferrites.
R. Dan
[returning]
metal , alloys & oxide powders - India
---
2004
A. Well mill scale needs to be purified as it contains contaminants like sulphur and phos. magnetically it needs to be separated and texture modified by heat treating it to 670 °C. then it can be used as magnetite.
Er manuj kaushesh
- Solan (H.P), India
---
---
2006
Q. I would like to know more about the uses for mill scale. Also if the product is useful in industry what is the price tag on mill scale?
Chris Scheepers
trader - Richards Bay, South Africa
---
2007
A. Well I used to use about about 1,000 tons per year. It was used in a ferro-cement mix and poured into a polyethylene shell. These were sold as wheel weights for lawn and garden tractor wheels for extra weight for traction. Weights were 20-75 lbs.
Paul Rybak
- Topton, North Carolina
---
---
2007
Q. Can Iron mill scale be recycled? if so, by which method since it contains so many substances like Cu, Ni, CaO, SiO, and hydrocarbon.
Terence Mbinowoh
Management Instructor - Göttingen, Germany
---
---
2007
Q. We are exploring the use of mill scale (small percentage) in our Pellet Plant coming up in India. We are beneficiating Iron Ore fines bearing Fe 56% to 300-325 mesh and then using a series of hydro-cyclones to bring the Fe up to 64%. I would like to explore the use of mill scale in crushed form (325 mesh/44 microns) for: 1. upgrading by green ball Fe content & 2. increase the quality of finished pellets in terms of reduction.

Any suggestions / opinions / advice is solicited.
Prashant Sharma
- Kolkata, WB, India
---
April 15, 2009
Q. Hi Everybody,

I would like to know what are industries that use iron mill scale as raw materials? What are the industrial uses of Iron Mill Scale? Can any of you help me?
Vijay Mahindhran
exporter - Coimbatore, India
---
October 16, 2009
Q. Hi to all of the readers
I just wanted to have a solution about mill scale: how can I remove SiO2 from mill scale.
Thanks
Rashid hussain
exporter - Karachi,Pakistan
---

October 21, 2011

Q. Dear sir
I just want to know how I remove and reduce SiO in mill scale composition. Thanks.

Faisal Geeva




Student - Karachi, Pakistan



---
November 10, 2009
Q. Dear sir,
Please tell me about iron oxide scale and how to leach it in acidic solution or use it in another application.
My company is a beam and rod rolling mill.
Thanks a lot.
don hassan
- ahwaz, khuzestan, Iran
---
January 9, 2010
Q. I have a proposal to compact Mill scale (Fe 60% to 70%) from Steel Mills by briquetting it. The briquettes to be used along with heavy melting scrap in electric arc furnaces. There are briquetting machines available in the world market having a capacity to make 30 to 100 mts per hr of briquettes. The bonding used is Sodium Silicate and hydrated lime. I shall be grateful if you could advise if this method of recycling of Mill scale would be beneficial to steel making in the electric arc furnaces. The costs benefits are considerable given the demand and high prices for heavy melting scrap. Thanks for your time
Regards,
Seshadri Sreenivasan
- Mumbai, India
---
January 25, 2010
Q. Is it possible to use mill scale as the feed in sponge iron production?
Tahsin Rahman
- Dhaka, Bangladesh
---
September 4, 2010
Q. Is the form of iron oxide in mill scale suitable for the adsorbtion of phosphates from water? Does anybody know whether mill scale is ever used in this way?
Jerome Davis
- Cape Town, South Africa
---
December 31, 2010
Q. Dear sir
I'm working in one of the alloy production company, since we started the production of LOW CARBON FERRO CHROME. For this we have taken CHROME ORE, AL POWDER, SODIUM NITRATE & MILL SCALE.

I want to know the main usage of MILL SCALE in this chemical combination, that why we have to use MILL SCALE. Please clear my doubt
Naresh Koppu
employee - Vizag, AP, India
---
March 13, 2011
Q. Do we rally need magnetite to grind mill scale to 325 mesh?
ASHISH AGARWAL
- raipur, india
---
March 28, 2011
Q. I own a rolling plant producing structure angles and channels. It generates about 100 tonnes of mill scale per month. Is there some kind of technology that can convert mill scale back to pure Fe which can be melted in blast furnaces to produce ingots and billets. Also, can mill scale be directly melted to produce pure iron. I Would be more than happy to give more information if required.

warm regards,
Abhinav
abhinav bansal
- Delhi, India
---
May 19, 2011
Q. Is it possible to produce iron powder from mill scale?
For example, at first we can powder mill scale and then using a gas like CO, reduce the powder to iron powder?
Hosein K.
- Ahvaz, Iran
----
Ed. note-- Gentle Readers: If you know enough about mill scale to be able to pose a question, you may know enough about it to be able to help one of the dozen people waiting in line in front of you. A dozen unanswered questions in a row can be the death of any public forum thread, so there really is no point in making the list of unanswered questions still longer. So we won't waste your time and ours adding additional questions until some answers are posted. Thanks for your understanding, and please try to help!
---
November 16, 2011
A. Mill scale is the result of an oxidizing layer of steel products as it is processed in a rolling mill. It is collected with coolant and lubricating oils and normally held in a collection tank/pond. During its mixture with the liquids the steel scale will oxidize further until it reverts to iron oxide (Fe2O3). If the scale is collected and dried right away some will be in the form of Fe, FeO, Fe3O4, Fe2O3 and the total Fe content could be as high as 99% or whatever level the steel products are at the mill. The size of the mill scale will be from dust size in microns up to normally 6 mm, perhaps longer as it is scale it will flake off the steel.
Processes exist to recover and use the mill scale as well as all other iron/Fe bearing materials wastes in steel mills and use it directly in a furnace to make new steel.
Thomas Coyne
- Estacada, Oregon, USA
---
May 2, 2012
A. Mill scale is oxides of iron and alloying elements present in steel. Obviously, it is a rich source of iron. Most of the steel plants recycle mill scale through sintering or pelletization. However, a value-added utilization of mill scale is in steel making after converting it into briquettes. Briquettes can be tailor made by combining with other Plant wastes, such as coke breeze, lime fines, and iron bearing wastes, to suit a particular utilization. It offers excellent techno-economic benefits.

Yes, mill scale can be converted into pure iron by subjecting it to reduction process. Though it is time consuming, powder iron is manufactured through this route as well.

Madhu Ranjan
- Mumbai, Maharashtra, India
---
(you are on the 1st page of the thread) Next page >
---