World's #1 finishing resource since 1989
No login needed: Chime right in
topic 1476
Removing Chrome from classic car
1998
My name is Marc Dekker and I live near Niagara Falls Ontario Canada. My brother and I checked out your website and learned some interesting things, however we have a question about removing chrome. He is restoring a 1959 Oldsmobile Super 88 ragtop. He was wondering if you knew a good way to strip the parts of their chrome, so that he can have them refinished. He has a buddy who will refinish the metal once he has the chrome off, but we're not sure of the best way to accomplish this.
Any information you could provide me with would be much appreciated.
Thanks for your time.
Marc Dekker
---
1998
Anybody that can plate chromium can strip it. Every shot has an occasional "whoops" strip and replate.
Say that you have successfully stripped it, what are you going to do with the chrome contaminated stripper. It is by definition a Hazardous Waste that will cost about $300 to get rid of. Get turned in or found out for putting it sown the drain or dumping it and the fine is $500 to $25,000. In FL it would run about $1,000 with $250 investigation costs.
Have it done professionally.
James Watts
- Navarre, Florida
---
1998
Marc, Jim is right, this is not job you want to do on your own. Besides the environmental concerns, the chemicals are hazardous to work with.
You did not mention the base metal, is it steel, zinc die casting, or brass, or ? Use the wrong stripper on the wrong base metal and you'll ruin the part.
There are lots of shops in Toronto and Hamilton which could help you. In fact there is a shop right next door to Niagara Falls in Thorold that might be able to assist.
Trust this helps.

Ken Lemke
Burlington, Ontario, Canada
---
1999
I am interested in opening a chrome refinishing business, would greatly appreciate information pertaining to the process of refinishing metals and the codes/regulations, etc,covering the process/safety requirements in Tennessee. But would be interested in your requirements.
Kathleen Garcia
---
Hi, Kathleen. We have an FAQ, "Introduction to Chrome Plating", that I think you will find helpful. While it doesn't list all the equipment you need or all the regulatory requirements you must meet, it does explain what is involved in chrome plating so that you at least can start with an understanding of what it is about and a idea of the process steps that are involved.
Then you may wish to take a look at our article "Plating Shops for the New Millennium", which will give you a lot of hopefully helpful pointers about how to design and equip your plating shop. Best of luck.
Regards,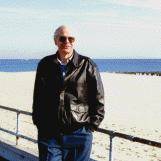 Ted Mooney, P.E.
Striving to live Aloha
finishing.com - Pine Beach, New Jersey
---
1999
I would like to know if there is another way to safely remove chrome from golf clubs without using toxic chemicals? The materials the golf clubs are made of are carbon steel.
Nial Miyata
golf repair
---
1999
The two possible approaches are blasting and chemical stripping, and neither is quite non-toxic. Even if you were to remove the chrome, Nial, there is nickel underneath it, which is harder to remove. The plating industry is very heavily jobshop oriented, and I'm sure there are nearby shops who would be happy to do this portion of the repair for you with all needed dispatch.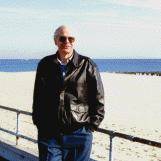 Ted Mooney, P.E.
Striving to live Aloha
finishing.com - Pine Beach, New Jersey
---
2000
I would like to know if there are any ways to paint over a chrome plated surface.
What are the base coats available and what are the preparation that I have to do before painting.
Max Liang
- Singapore
---
2000
See "Studies of Paint Adhesion on Chromium Surfaces" by K.H. Hasmanis, Metal Finishing Nov. 76. It's difficult. Can you fill us in on your situation, though? Are you an individual with one chrome plated part you wish to paint, or a manufacturer trying to design a process for adhesion of painted logos and such on a chrome surface?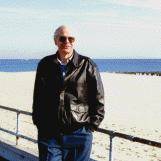 Ted Mooney, P.E.
Striving to live Aloha
finishing.com - Pine Beach, New Jersey
---
November 18, 2008
I have bicycle wheels that are rusty. I would like to remove the chrome and paint them black.

This is a low budget fix so going to a plater is not an option.

How do I remove the chrome so the primer will adhere to the carbon steel?
Kate S.
- Melbourne, VIC, Australia
---
November , 2008
Hi, Kate. Maybe you can find painted replacement wheels on ebay or some similar place? Having a tight budget won't justify an environmentally questionable approach, so be careful of disposal. Muriatic Acid [affil. link to info/product on Amazon] will remove chrome, but not the nickel underneath the chrome, but maybe a Self-Etching Primer [affil. link to info/product on Amazon] will get sufficient bite on the nickel. Acid is for those who fully understand it and have good personnel protection equipment (remember that no employer would let you near muriatic acid until you had received hands-on training). But if you're going to do it no matter what advice you get, at least start with goggles [affil. link to info/product on Amazon] and Rubber Gloves [affil. link to info/product on Amazon]
Best of luck.
Regards,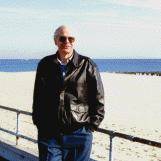 Ted Mooney, P.E.
Striving to live Aloha
finishing.com - Pine Beach, New Jersey