Where the world gathers for
plating, anodizing, & finishing Q&As since 1989
Painting or plating magnesium alloy wheels

-----
Q. Hello, I am from germany, but I think here I can find answers and help.

I have a set of Lamborghini Magnesium Rims; they show corrosion under the old paint. I am sure the owner before me had no idea about painting magnesium.

What is the best way to get good painting that lasts longer that 1 year?

What sort of chemicals do I need?

I hope you can help me!

Markus
Markus Goerlich
[returning]
- Germany Frankfurt
October 1, 2022
---
A. Try phosphate finish. According to Russian sources you can use 0,3 gm sodium silicium fluoride/ 30 gm manganese monophosphate/1 lit water solution/ temp. of solution 95-98 °C/15-20 minutes immersion. Hope it helps and good luck
Goran Budija
- Cerovski vrh Croatia
---
Q. Hello Ted,

Do you mean this:
BONDERITE M-NT 5200 MU AERO
It seems that is only in big packages available

Do you know PreKote?
www.aircraftspruce.com/catalog/cspages/prekotesurface.php

Markus
Markus Goerlich
- Germany
October 4, 2022
---
A. Hi Markus. As you can see on this page, Dow wrote a whole book on the surface treatment of magnesium. Finishing.com's Tom Pullizzi wrote a fairly complete summary of magnesium treatments back in 2000.

But in short, the products you mentioned are fairly similar non-chromated products from two major suppliers, and either should be fine. It is true that it gets harder and harder to get small packages of such products, but you might inquire of a local distributor of such metal finishing products.
Luck & Regards,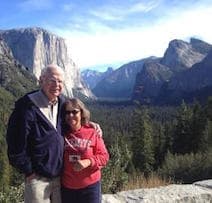 Ted Mooney
, P.E. RET
Striving to live Aloha
finishing.com - Pine Beach, New Jersey
---
So I get BONDERITE M-CR 1201 AERO, but I don't get Alumiprep 33, this was suggested from another forum for magnesium rims.

What can I use to remove the corrosion? I removed the old coating with soft stripping, then glass blasting. But do I need something else before I spray on the 1201 Bonderite?
Markus Goerlich
- Germany
October 30, 2022
---
A. Hi Markus. Even though you stripped and glass blasted the rims, that was a while ago, and magnesium is a very active metal which oxidizes a bit immediately, but additionally as time goes by. The other forum was apparently suggesting a pretreatment in Alumiprep 33 (now called BONDERITE C-IC 33), which is a phosphoric acid based cleaner/pretreatment for aluminum, perhaps on the basis that the acids in the Bonderite M-CR 1201 (probably formerly called Alodine 1201) may not be reliably strong enough to dissolve that oxidation depending on the time elapsed since blasting, etc.
It is a bit difficult to proceed with book learning alone (let alone internet learning) to processing a set of wheels, especially magnesium wheels where the metal's traditional steward (Dow) abandoned the field, leaving us with only "well, magnesium is sort of like aluminum, so the chemicals designed for aluminum processing will have to be tried, even though the supplier of those chemicals is a multi-billion dollar megacorp uninterested in an individual's success in treating magnesium wheels with it".
Moreover, it is also generally understood that "your mileage may vary". So at this point I would suggest that you try to chromate treat (Bonderite M-CR 1201) some scrap magnesium of the same grade as your wheels if you have any available; and if not, then bite the bullet and treat ONE of your set of wheels and paint it, then see what you learn from actually doing it. If it looks good, and you can't pull any chips of paint off with duct tape, proceed with the others. Apologies that perfect instructions are unlikely to be forthcoming.
Luck & Regards,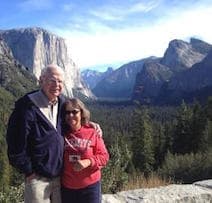 Ted Mooney
, P.E. RET
Striving to live Aloha
finishing.com - Pine Beach, New Jersey
---
---
---
Closely related historical posts, oldest first ...
Q. REF: Painting or plating magnesium alloy used for Porsche valve covers and intakes - magnesium alloys.
A number of Porsche 928 owners are having trouble with the paint flaking off our magnesium alloy intake manifold and valve covers.
Can anyone recommend someone to re-paint these or plate them with something that will not flake off and take the engine heat.
We currently have 3 people in the process of trying to get this done.
Any help or advice would be appreciated.
Thanks-
Paul Scott
Porsche Owners
1998
---
Q. The above question concerning the cleaning and painting of Porsche 928 valve covers is the exact question I am facing. I need the same answers. If anyone has the answer, or a link to the answer, I would appreciate it. Thanks in advance.
Dick Mason
- San Jose, California
2000
---
Q. Same problem but for aircraft wheels.
Mike Leslie
- Mackay Qld, Australia
2001
---
A. Your flaking paint is most likely caused by improper cleaning of the magnesium prior to paint. Most painters that prep aluminum use the same low alkaline wash for Magnesium alloys. Magnesium alloys (with the exception of ZK60A) are not attacked by strong alkalies. After a warm water rinse, use a phosphate solution that will inhibit corrosion and improve the adhesion and durability of the finished surface. Use a warm water rinse and then chromate or dichromate the surface depending on the application. The chromate can etch machine surfaces to 60 rms or more but does create an excellent surface prep for paint.
Rick
[last name deleted for privacy by Editor]
- East Greenwich, Rhode Island
2003
---
A. I am a paint manufacturer of over 20 years. Use a good Etching Primer. Use a finishing coat that will resist the range of chemicals in which the painted surfaces are likely to get in contact with. The success rate is 99%
Alvin Low
- Singapore
2005
---
? Are you talking about magnesium parts that are die cast or thixomolded? We've had issues with thixomolding and have resorted to a prime coat of Tagnite to improve paint adhesion.
bob bruffey
- lawrenceville, georgia usa
January 7, 2011
---
---
Lamborghini Magnesium Wheels
Q. Hello,

I have a Set of Magnesium Wheels. I have repainted them, but after some time the paint become bubbles (I think you know what I mean).

Now I give them to a professional paint stripper; they removed all the paint to bare metal.

I heard that a coating with Alodine 1200 or Bonderite M-CR 1200 is a good base for the following painting, but I am not sure.

Can someone give me help for a good but as easy as possible way to prevent the rims from corrosion and the paint from getting bubbles again?

The problem is I am from Germany and maybe it is tricky to find all chemicals here in Europe?
Markus Goerlich
- Langen, Germany
October 27, 2017
---
A. Hi Markus. It is true that chromate conversion treatment with hexavalent chrome like the examples you mentioned can be a good preparation process for magnesium, but due to RoHS and other toxic reduction programs, you may not be able to do this process or get it done. Perhaps not quite as good, but still worthwhile, would be a trivalent chromate conversion coating such as Alodine 5200.
Regards,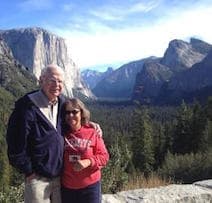 Ted Mooney
, P.E. RET
Striving to live Aloha
finishing.com - Pine Beach, New Jersey