World's #1 finishing resource since 1989
No login needed: Chime right in
topic 1461
Painting or plating magnesium alloy wheels
A discussion started in 1998 but continuing through 2017
1998
Q. REF: Painting or plating magnesium alloy used for Porsche valve covers and intakes - magnesium alloys.
A number of Porsche 928 owners are having trouble with the paint flaking off our magnesium alloy intake manifold and valve covers.
Can anyone recommend someone to re-paint these or plate them with something that will not flake off and take the engine heat.
We currently have 3 people in the process of trying to get this done.
Any help or advice would be appreciated.
Thanks-
Paul Scott
Porsche Owners
---
2000
Q. The above question concerning the cleaning and painting of Porsche 928 valve covers is the exact question I am facing. I need the same answers. If anyone has the answer, or a link to the answer, I would appreciate it. Thanks in advance.
Dick Mason
- San Jose, California
---
2001
Q. Same problem but for aircraft wheels.
Mike Leslie
- Mackay Qld, Australia
---
2003
A. Your flaking paint is most likely caused by improper cleaning of the magnesium prior to paint. Most painters that prep aluminum use the same low alkaline wash for Magnesium alloys. Magnesium alloys (with the exception of ZK60A) are not attacked by strong alkalies. After a warm water rinse use a phosphate solution that will inhibit corrosion and improve the adhesion and durability of the finished surface. Use a warm water rinse and then chromate or even dichromate the surface depending on the application. The chromate can etch machine surfaces to 60 rms or more but do create an excellent surface prep for paint.
Rick
[last name deleted for privacy by Editor]
- East Greenwich, Rhode Island
---
2005
A. I am a paint manufacturer of over 20 years. Use a good Etching Primer Use a finishing coat that will resist the range of chemicals in which the painted surfaces are likely to get in contact with. The success rate is 99%
Alvin Low
- Singapore
---
January 7, 2011
A. Are you talking about magnesium parts that are die cast or thixomolded? We've had issues with thixomolding and have resorted to a prime coat of Tagnite to improve paint adhesion.
bob bruffey
- lawrenceville, georgia usa
---
---
Lamborghini Magnesium Wheels
October 27, 2017
Q. Hello,

I have a Set of Magnesium Wheels. I have repainted them, but after some time the paint become bubbles (I think you know what I mean).

Now I give them to a professional paint stripper; they removed all the paint to bare metal.

I heard that a coating with Alodine 1200 or Bonderite M-CR 1200 is a good base for the following painting, but I am not sure.

Can someone give me help for a good but as easy as possible way to prevent the rims from corrosion and the paint from getting bubbles again?

The problem is I am from Germany and maybe it is tricky to find all chemicals here in Europe?
Markus Goerlich
- Langen, Germany
---
November 2017
A. Hi Markus. It is true that chromate conversion treatment with hexavalent chrome like the examples you mentioned can be a good preparation process for magnesium, but due to RoHS and other toxic reduction programs, you may not be able to do this process or get it done. Perhaps not quite as good, but still worthwhile, would be a trivalent chromate conversion coating such as Alodine 5200.
Regards,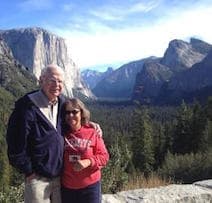 Ted Mooney, P.E. RET
Aloha -- an idea worth spreading
finishing.com - Pine Beach, New Jersey