World's #1 on-line resource since 1989
-----
Acid Choice for Cleaning Aluminum Alloys
2002
Q. Hello Everyone,
This is one heck of a site you have here! Lots of great information. I'm hoping you can help me out on more of a chemistry related question. About a dozen years ago I bought a sailboat with a highly oxidized aluminum mast. I originally tried an off the shelf product for removing the oxidation with poor results. When I returned to the Marina store and mentioned my dissatisfaction, the salesman sold me a clear plastic gallon jug of yellowish liquid. It looked like light beer. He said to cut it with ten parts water and use a face mask, chemical resistant Rubber Gloves [affil. link to info/product on Amazon] and a Scotch Brite pad to apply it to the oxidized aluminum mast. Upon contact it turned the oxidation to a creamy white foam. All I had to do was hose it off and the mast looked brand new. It worked great on weathered Teakwood as well. I'm now restoring an old motorcycle engine with a similar oxidation problem. I can't for the life of me remember what this product was. I called the Marina today and they said it was a commercial acid wash that was a one-time purchase back in the early nineties. Would any of you chemists out there happen to know what this product might have been based on its working properties and if it's still available today? Boy that stuff worked great. Thanks in advance for the help. Great looking dogs you have here too!
Regards,
Kevin Daly
- Shelton, Connecticut
---
2002
A. Kevin,
May I suggest you contact a local anodizing Company ... as I'm tootin' sure they can advise you.
I am neither a chemist nor a plater... but I'd hazard a guess that you might have acquired a potent mix of nitric & phosphoric acid.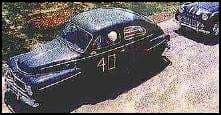 Freeman Newton
[dec]
(It is our sad duty to advise that Freeman passed away
April 21, 2012. R.I.P. old friend).

---
2007
A. Kevin,

The best acid to clean aluminum is the Hydro Fluorohidric, combined with Phosphoric acid, they brighten aluminum. I suggest to look for aluminum cleaners extra strong. These cleaners are used for aluminum boxes on trucks. Also they are used for cleaning of refrigeration condensers (aluminum fins on copper). Look for the strong formulation.
Enrique
[last name deleted for privacy by Editor]
- Mexico City, Mexico
---
February 2, 2009
Q. If you know the cleaner/chemicals used to restore the new look to Aluminum (tubing in my case) please let me know.
Carl Severa
- Pago Pago, American Samoa
---
February 2009
A. Hi, Carl. I think that Freeman and Enrique have already answered that question. But beware that nitric acid is really dangerous stuff, and hydrofluoric acid is even more so. And personally, I would never use either in other than an industrial environment to be honest.
You might also find letter 11151 about "Moonshine Polish" interesting and informative. Good luck.
Regards,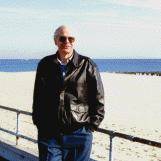 Ted Mooney
, P.E.
Striving to live Aloha
finishing.com - Pine Beach, New Jersey
---
May 26, 2010
Powerclean acid 2033 is the stuff you are talking about, very potent stuff they also use it at truck wash on aluminum trailers and wheels, but yes it does have the color of light beer
Dave Barker
- rapid city South Dakota, USA
---
---
April 27, 2012
Q. Where can I find these types of acids?
That stuff works great.
Luis Pena
- Sylmar, California, USA
---
April 29, 2012
A. Hi, Luis. It's getting confusing what stuff you are talking about :-(
You can just google for the commercial, brand name products mentioned. But buying pure hydrofluoric acid may not be easy because the sellers feel they must exert good product stewardship, i.e., they must know that it will be used only in a proper industrial facility by people wearing appropriate protective gear and trained in haz mat procedures. If that is the case for you, look up commodity chemical distributors in your area. Good luck.
Regards,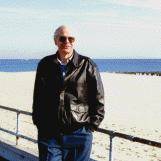 Ted Mooney
, P.E.
Striving to live Aloha
finishing.com - Pine Beach, New Jersey
---
September 10, 2018
A. Australia has Alubrite which you can google. I have a 5-litre container and, yes, it's the color of a lousy beer.
Peter Nicholson
- Brisbane Qld Australia
---
September 6, 2013

Q. Is this acid OK for getting water residue off of glass?

Kandie Harris




- Cadiz, Kentucky





---

September 6, 2013




A. Hi Kandie. Which acid is that? (At least 3 were mentioned on this page). Hydrofluoric acid etches glass. Besides being horribly dangerous, it will ruin your glassware. Please see letter 12873a for products to remove stains from glass. Good luck.

Regards,




Ted Mooney

, P.E.




Striving to live Aloha




finishing.com - Pine Beach, New Jersey





Disclaimer: It's not possible to fully diagnose a finishing problem or the hazards of an operation via these pages. All information presented is for general reference and does not represent a professional opinion nor the policy of an author's employer. The internet is largely anonymous & unvetted; some names may be fictitious and some recommendations might be harmful.
If you are seeking a product or service related to metal finishing, please check these Directories:

Jobshops Capital
Equipment Chemicals &
Consumables Consult'g, Train'g
& Software
---
About/Contact - Privacy Policy - ©1995-2021 finishing.com, Pine Beach, New Jersey, USA