Where the world gathers for
plating, anodizing, & finishing Q&As since 1989
-----
Removing Silica Water Stains
---
Readers: Were you looking for Removal of Silica from Water instead? Then please see letter 12873.
---
Q. Any update on available products out there for silica removal on glass? I found this post and tried Amaz and it didn't work. About to order the Bio-clean [adv: item on eBay & Amazon].

We remodeled our bathrooms in July/August. Spent a ton of money on beautiful rolling glass shower doors. Two months later they're ruined. I can't get the white haze off. Called a water company (trying to sell us stuff RO etc) and they said our silica was at 48 ppm. I thought the previous owners just didn't keep up with the cleaning of their shower. Come to find out it's silica and it has destroyed our black tile, grout and glass. Any help appreciated.
J Curd
- Holly Springs North Carolina
October 23, 2023
---
---
↓ Closely related postings, oldest first ↓
---
---
Q. I have read with interest the post on removing silica from raw water (thread 12873). I work for the Water Corporation in Karratha, 1500 km north of Perth in Western Australia.
One of towns, Broome (you may have heard of Cable Beach!), supplies water from a groundwater source 12 km north of the main town centre. The water is high in silica (90 mg/L) and leaves silica stains (for want of a better word) on shower screens, car windows, car bodies, etc.
Is there a product available that removes the silica? I would assume some form of acid. We have tried "Alu-Clean" but you still need to scrub rather hard and it doesn't remove it all. I am interested in a product that would be safe to use by anyone.
Any assistance would be greatly appreciated.
Matthew Bowman
- Karratha, Western Australia
2003
---
---
Q. I am a Water Treatment Systems dealer in Hawaii, which has high silica content in the water. Though we have solved the hard water stains with water softening, customers still have a problem removing the SILICA stains from their glass shower doors, stainless steel sinks, glasses, bowls, etc.

Is there a safe product that people can use to remove these types of silica stains in their home?

Would really appreciate anyone's help or suggestions to solve this problem.

Aloha!
Michael Gold
water treatment systems - Pearl City, Hawaii
2007
Q. Michael, I have been fighting this problem for 17 years. I would love to know what you find out.
Patrick J Ahern
- Portland, Oregon
2007
A-maz Glass Cleaner / Water Stain Remover
on eBay or


(as an Amazon Associate
& eBay Partner, finishing.com earns from qualifying purchases)

A. The only product out there that removes silica rings is AMAZE ⇨
You must work very hard but it will remove most of it. Then you use Aquapel [adv: item on eBay & Amazon] or a similar water repellent treatment -- I use one for auto glass. Every week you use dishwashing or any other soap and re-apply the water repellent when it wears down.
Lois cole
- salem Oregon
January 27, 2008
A. Great thread - I have been researching silica removal since it's high (60 mg/L) in my well water. In answer to the question about removing silica deposits from surfaces, I haven't found any chemical product that will remove it. One method that works for me is physically scraping the deposits (with a knife blade for example).
Dave Carr
- Napa, California
January 5, 2009
Q. Can you tell me the manufacturer name of AMAZE and/or where to purchase it? I need to try this. Thanks
Roberta Sciandri
- Napa, California
January 7, 2009
Ed. note: Lois slightly misspelled it, Roberta. Please see the eBay & Amazon link we added next to her posting.
A. SODIUM HYDROXIDE (LYE) [adv: item on eBay & Amazon] DISSOLVES SILICA.
I CLEAN MY ARTIFACTS THAT ARE COVERED WITH SANDSTONE IN A SOLUTION OF: 1 TBL SPOON SODIUM HYDROXIDE (LYE) and 2 CUPS WATER.
I UP THE RATIO PER GALLON OR BY DIFFICULTIES IN THE PIECE.
20X FASTER THEN WATER ALONE. SOAK TIMES VARY FROM A DAY TO A WEEK OR HOW STRONG YOU MIX. USE CAUTION AS IT BURNS!
MOST HARDWARE STORES.
REGARDS
ILLINOIS JONES
- VIENNA, ILLINOIS
March 19, 2009
A. I am in the food and beverage chemical business. Silicates are a real problem in our industry. The only product that will remove silicate stains is HYDROFLUORIC ACID ⇨
I would not suggest anyone using this chemical for it releases poison gas and could very easily cause respiratory issues. However I have seen the removal, through cold cleaning, of silicates from hard surfaces like stainless steel. The process is performed using dry ice, through a pressurized gun and the process was like sand blasting but with dry ice. It cleaned the silicates off the surfaces and left nothing but water on the floor. There are companies that do this and I believe it is call cold cleaning. It really works very well on hard surfaces like process equipment etc. I have witnessed it in one of my customers facilities.
Robert Catroneo Sr
- Melbourne, Florida
Bio-Clean Water Stain Remover
on eBay or


(as an Amazon Associate
& eBay Partner, finishing.com earns from qualifying purchases)

A. My family was in the car body shop business along with the auto detail business.

There is a product we buy in case quantities called Bio-Clean water and stain remover ⇨
It's manufactured in California USA and works surprisingly well to remove silica stains on glass.
Paul Mason
- Minden Nevada USA
February 15, 2011
Q. Dear sir
I work in chemical product company. We have water tank but silica scales were deposited on inside surfaces of the tanks. Scales weren't removed with concentrated of sodium hydroxide solution. How can we remove this scale?
Shima Esmailnejad
- Tehran, Iran
September 17, 2013
A. We have a high silica content in the water, black faucets and glass shower doors. Glass door was getting cloudy even after one use...
I tried everything, including razor. AMAZ works on glass, but it's so much work! And it did not work on faucets & shower heads, since it does not soften or dissolve the deposits, it only scrubs it off.
Today I found Bio Clean: Eco Friendly Hard Water Stain Remover by Bio Clean Products. It's a green gel/paste. Not only scrubs the glass, it softens/loosens the hard build up on faucets, shower heads and such, which then can be cleaned with a toothbrush. It's the only product that was able to do this. As always, follow directions and instructions on the bottle.
Oksana Kimpel
- PUYALLUP, Washington usa
July 29, 2017
---
---
Q. I live in Medford Oregon and we have a high silica content in the water supply. I have installed black pebbles with black grout in my new shower and it is turning white no matter what we clean it with. Will Amaz or Bio Clean work on black grout? I need help.


Gayle Slates
- Medford, Oregon USA
May 27, 2018
Q. Because of Mt. St. Helens depositing all of the silica from the eruption into the Cowlitz County water source, we all have an extreme issue with silica water stains and build up on EVERYTHING! Start with glass shower doors. What can I do to remove it. Then faucets, granite, and toilets.
Judy schlecht
- Longview, Washington USA
June 24, 2018
A. I live in Cowlitz County that has a high silica content in the water. After trying many products, I tried Barkeepers Friend [adv: item on eBay & Amazon] on my glass shower door and the tile in my shower. It's an abrasive cleanser that doesn't scratch the glass or tile but works very effectively. I just wet a rag and sprinkled the cleanser on it and used some elbow grease and it worked. I squeegee the door and walls every time I shower and it keeps everything nice and shiny. BTW you can use it on faucets and everything else ... I also use it in the kitchen sink. It can be purchased at any store where the cleaning products are shelved. I hope this helps someone.
Mona Sim
- Kelso, Washington
September 1, 2018
---
---
Q. "Bio Clean" info, only claims to remove hard water stains, no reference to Silica. We added advanced filtration & softening for our 250' well. Testing shows our filtration removes everything except Silica (super fine mineral). Only solution we know about is Reverse Osmosis. We have RO tap for drinking water, but prohibitive to do whole house RO system. Hence ugly stained commodes & scale around faucets, film on shower doors. HELP! Chris
Chris Hoffman
- Milton, Georgia USA
September 22, 2018
"Calcium Gluconate
for HF acid burns"
on eBay or


(as an Amazon Associate
& eBay Partner, finishing.com earns from qualifying purchases)

A. Hi Chris. To remove silica stains (by chemical dissolution as opposed to abrasive action) a product needs hydrofluoric acid (HF) or at least fluoride salts of some sort, and is therefore very dangerous stuff. If you search Amazon or other sites you will find water stain removers that claim to remove silica; then you can look up their SDS and you will find the fluoride listed. I quickly found one called "Powerhouse Shooter from Dynamic Research" [affil suggestion on Amazon].

But HF is something you don't want a dog or child to get into, and you only want to use while wearing goggles [adv: item on eBay & Amazon] and rubber gloves [adv: item on eBay & Amazon] and with Hydrofluoric Acid antidote/burn cream on hand ⇨
With 50+ years in plating & metal finishing and its toxic chemicals, HF is the one that scares me).


Luck and Regards,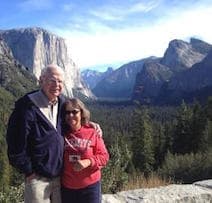 Ted Mooney
, P.E. RET
Striving to live Aloha
finishing.com - Pine Beach, New Jersey
September 2018
A. Hi, I stay in Belhar, in Cape Town. When we use municipal water to wash our cars we have no silver traces on our cars and its windows. Our groundwater we use is extremely clear but leaves silvery traces on our vehicles.
I attributed this to sulphur in the water, but according to the general comments on this forum it appears to be silica in the water. I have however used coconut oil [adv. on eBay & Amazon] as a Polish and continue using the groundwater and the stripes disappears for quite a while ± 2 to 3 weeks. Refined coconut oil is cheaper than virgin and I use the refined version to polish and condition various metals and glassware. Try it, and best of all it's organic.
Nazmie Haroun
Hobbyist - Cape Town, Republic of South Africa
January 13, 2019

Thanks, Nazmie. Anything that reduces or eliminates the use of hydrofluoric acid and fluoride salts is good news indeed!
Regards,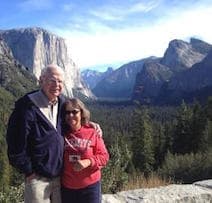 Ted Mooney
, P.E. RET
Striving to live Aloha
finishing.com - Pine Beach, New Jersey
January 2019
---