60,000 Q&A topics -- Education, Aloha, & Fun
topic 1353
Anodizing Additives; Room Temperature Hardcoating
A discussion started in 1998 but continuing through 2019
1998
Q. I know that some anodizers raise their bath temperature to around 50 °F for hard anodize to achieve thicker coatings. Can you tell me what properties are effected within the anodized coat by this process? Also what role can additives to the anodize bath play in achieving thicker coats? How do they work?
Garry Pickett
aerospace - Los Angeles, California
---
1998
A. I'm not sure whether you have the direction of the temperature change wrong, Garry, or I'm just misunderstanding you. In anodizing, what happens is that the electricity forms the coating, and the sulfuric acid simultaneously dissolves some of it. The hotter the acid, the faster the dissolution--which is why hard coat anodizing is done at much lower temperatures than conventional anodizing, so that the equilibrium point is at a thicker coating.
Purportedly, additives allow hard coat anodizing to be done in the 50 °F range you mention, rather than the usual 28-32 °F. While there are additives that work, the industry has also seen some snake oil, so I'd be slow to even swear that they all work, let alone try to explain how they work. I believe that most are based on oxalic and/or glycolic acid, and an expired patent search with those terms may tell you more. Hopefully, a supplier of these additives will reference a study on the subject; I will cheerfully read it because I haven't stumbled upon any explanations myself yet.
Readers may also be interested in letter 41283, "Is oxalic anodizing equal to hardcoat anodizing?".
Regards,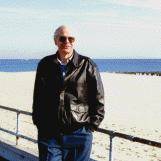 Ted Mooney, P.E.
finishing.com - Pine Beach, New Jersey
Striving to live Aloha


---
1998
A. Garry,
Several companies sell additives to achieve "hard coat" equivalents. Some or most or all of them can duplicate some of the characteristics of hard coat but not all of them.
I have not heard anyone give a good reason for how or why they work.
They allow you to run a higher voltage and current density at a given temperature without burning.
The folks at Henkel in Atlanta can probably give you some of the information you are looking for.
Metalast in Nevada appear to come closer to true hard coat and at a very high speed. Their process is proprietary and you must buy in and pay royalties. It is unaffordable unless you are going to do a lot of hard coat or thick coat and then it is fast enough to be a profitable purchase.
They will not tell you what their additive is and have said on one occasion that they do not truly know why it works as well as it does.
Jim
James Watts
- Navarre, Florida
---
1998
A. Many commercial anodizers are lowering their bath temperature and calling it hardcoat. Except in special circumstances, very few traditional cold tank (25-40 °F) hardcoaters are raising their bath temperatures. This hot tank (50-65 °F) hardcoating is more appropriately referred to as pseudo or Type II 1/2 hardcoating.
All things being equal, higher bath temperatures result in softer, more porous anodic coatings. This larger pore structure can allow for greater terminal thicknesses. Other anodizer controlled variables such as; bath additives, acid concentration, dissolved aluminum, current density, electrical waveform, cathode design, agitation, and racking also have a significant effect on hardcoat quality. Bath additives, typically organic acids, raise the solution conductivity without increasing the acid attack on the anodic coating.
This can help mitigate problems from other less than ideal process parameters and opens the window for acceptable coatings under a wider range of conditions. However, acceptable is not necessarily the same as equivalent.
Chris Jurey
, Past-President IHAA
Luke Engineering & Mfg. Co. Inc.

Wadsworth, Ohio

---
1998
A. The above letters have said it pretty well. Let me add that the anodic coating consists of a hexagonal cellular structure and within each cell is a pore. The density of the coating is the size and number of the cells and pores within a given area. This can often be indirectly measured by using coating weights and the number of cycles on a Taber Abrasion tester, prior to breakthrough. The pore size and cellular structure are determined by electronic field effects. The pore size depends linearly upon the anodic voltage and upon the electrolyte pH. The number of cells is due to the current density, as is the rate of growth. As the anodic coating grows it is also dissolving. At a point when the rate of growth equals the rate of dissolution the part is dimensionally shrinking.
Hardcoat anodizing allows a higher current density to be applied without the parts burning (increases the rate of growth/cell density), and slows down the rate of dissolution (temperature = time in chemical reactions) thus allowing thicker coatings which are more dense.
Anodizing additives work by reducing the rate of dissolution and at the same time allowing higher current densities, thus still causing a dense/thick coating. Additives work by affecting the pH and conductivity of the anodizing electrolyte at the surface of the part.
Personally, I have seen 6-8 mil thick coatings per surface, produced on conveyor rollers, at a temperature of 68-72 °F using an electrolyte additive, and high current densities. This same tank chemistry also produced 60 °F coatings which passed Taber abrasion testing and coating weights per Mil-A-8625 [link is to free spec spec at Defense Logistics Agency, dla.mil]. It might well be argued that those coatings were not as dense as cold temperature produced hardcoat, however I do not know of any studies comparing the density of cold produced hardcoat versus additive produced hard coat.
An excellent study of the field effects during anodizing which relates anodizing parameters to oxide growth is:
Theoretical Modeling of Porous Oxide Growth on Aluminum published 1992 in J. Phys. D: Appl. Phys. 25 pages 1258-1263.
Ward Barcafer, CEF
aerospace - Wichita, Kansas
---
---
To minimize search efforts and to offer multiple viewpoints, we combined previously separate threads onto this page. Please forgive any resultant repetition, failures of chronological order, or what may look like readers disrespecting previous responses -- those other responses may not have been on the page at the time :-)
---
---
Room Temp Hard Anodizing
1998
Q. We want to convert our conventional 30 degree Hardcoat anodize line to a mid, or room temperature process. Although we understand that there are some expensive proprietary licensed processes available, we wonder if this is the only way to get there. Are there some relatively simple baths that are commonly used that will operate in the 50 degree + range. All advice will be appreciated.
Thanks
Pete Faxon
- Oxnard, California
---
1998
A. There are a number of non-licensed hardcoat additives on the market. These additives, when added to the anodize tank will help retard the tendency toward burning. They will also allow a moderate increase in processing temperature. Care should be taken to follow the manufacturer's recommendations.
Charlie Grubbs
- Alpharetta, Georgia
---










1998

Q. I am interested in room temperature anodizing process.
Could you give me information?
Thanks a lot.




Yongsoo Jeong




- Changwon, Kyungnam, Korea





---

1999

Q. I would be deeply grateful if information is provided on Hard Anodizing at room temperature.

Prem Sagar




- Bangalore, INDIA





---

2001

Q. I want technical information about hard anodizing at room temp.can you give it

Thanks lots,

Laljikpatolia




- Gujrat, India





---

August 15, 2009

Q. I'm also interested in following up the already many time asked questions about how anodize aluminum for hardening at room temperature.
Th anks a lot!

David Garro




- San Juan, Argentina




---
---
Hardcoat Anodize Additives - ANODAL EE & Others
1998
Q. Looking for pro & con info from anybody using the Anodal EE Hardcoat additive from Sandoz aka Clariant.
Are you happy with it? Any problems with it?
Any pro & con info from anyone using any other Hardcoat Anodize additives would also be appreciated.
David A. Kraft
- Long Island City, New York
----
Ed. note-- Readers: Please offer your opinions of proprietaries vs. generic additives, and express any general thoughts you wish ... but we can't compare one proprietary to another in this forum, or praise or slam any brand (why?).
---
1999

Q. HI THERE,

I AM JUST ENQUIRING ABOUT THE PRODUCT ANODAL EE. I HAVE USED IT BEFORE AND WOULD LIKE TO USE IT AGAIN BUT I AM HAVING TROUBLE GETTING INFO AND ALSO GETTING THE PRODUCT ITSELF.

ANY HELP WOULD BE GREATLY APPRECIATED.

ROBERT GIMENEZ




ANODISING SHOP





---

May 20, 2008

Q. Hi

My company is looking for information on how to use the Anodal EE additive for hardcoat. Process parameters like acid, aluminum concentration, voltage, currents and also temperature. We need this information to investigate if we need to get new power supplies or chiller units.

We are using oxalic acid for hardcoat today and want to add another type of hardcoat to our anodizing setup. We need to be able to dye the coating.

Martin Dehlin




owner of a anodizing shop - Eksjö, Sweden




---
---
To minimize search efforts and to offer multiple viewpoints, we combined previously separate threads onto this page. Please forgive any resultant repetition, failures of chronological order, or what may look like readers disrespecting previous responses -- those other responses may not have been on the page at the time :-)
---
---
Hardcoat anodizing at room temp
1998
Q. I have communicated with you before I think in one of the finishing chat rooms. I am a subscriber to metal finishing and follow your Q&A's quite closely.
I am very interested in the hardcoating process that is done at room temp (50-70 °F). What are the organic additives needed and their amounts g\L in a sulfuric acid solution? Is this a proprietary product and what will be my current density and voltage needs. Several of our customers have all said "think big" because of the large items they are currently having hardcoated. Can you provide me with some guidance or point me in the right direction? Any suggestions or pointers?
I thank you in advance.
Kenny Bryant
---
1998
A. Anodizing additive packages are available from a number of metal finishing chemical suppliers as are proprietary anodizing "systems" which include bath chemistries. The literature details a number of beneficial organic additives which may be less expensive to purchase. There is no such thing as an industry standard, most anodizers have their own favorite.
Many refer to hot tank hardcoating as pseudo or Type II 1/2 hardcoating. It may meet the minimum requirements for hardcoating under certain conditions but may not be equivalent to traditional cold tank processing. In general,with all factors being equal, colder is harder.
Chris Jurey
, Past-President IHAA
Luke Engineering & Mfg. Co. Inc.

Wadsworth, Ohio

---
1998
A. I agree with Chris. There is no substitute for low temperature hardcoat anodizing. Certain additives can enhance the process, but CONTROL and AGITATION are equally, if not more important!
There is little "magic" in proper hardcoating. It is a matter of sticking to the basics.
Charlie Grubbs
- Alpharetta, Georgia
---
---
How to speed up the hard anodizing process
2004
Q. As far as I know, hard anodizing need to be done at low temperatures and takes long time to achieve higher thickness. Is there any possibility to speed up the process through whatever kind of chemical pretreatment of the workpiece and get colored film?
Yang, Ning
Researcher - Chutung, Hsinchu, Taiwan
---
2004
A. Hello Ning. The anodizing reaction consists of two competing reactions: building up of the oxide through electricity, and destruction of the oxide by acid attack. So running this process at low temperatures, where the acid is less active, speeds up the process rather than slowing it down.
There are numerous additives and patented or trade secret processes for hard anodizing and "type 2-1/2" (higher temperature pseudo-hardcoat anodizing). But the people who have developed these generally wish to license the technology (or sell the additive) rather than telling you what it is and how to make it. Contact suppliers like Clariant, Metalast, N>Tec, or U.S. Specialty Color.
Although hard anodizing has a grayish cast compared to thinner anodizing, it can be dyed to various colors. Dyes need to be sealed, and this sealing process softens the hard anodized coating somewhat, so hardcoat is not usually dyed, but it is not rare for parts to be hard coated or type 2-1/2 anodized and then dyed.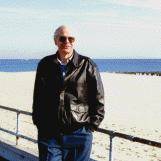 Ted Mooney, P.E.
finishing.com - Pine Beach, New Jersey
Striving to live Aloha
---
2004

Hi Ted,
Thanks for the detailed explanation.
Yang, Ning
[returning]
- Hsinchu, Taiwan
---
---
Anodizing additives, room temp. anodizing
2005
Q. I would be grateful for more about hard and decorative anodizing baths, the additives, and some of equipment for room temperature.
I'm using Sulfuric acid (150 g/l) added with oxalic acid (2 g/l) for decorative anodizing at temperature 10 °C to 500 HV hard (clear hard), and room temperature (30 °C) for decorative products and using Lead cathodes.
Franz Robert Wagner
ALUMETAL - Blumenau, Santa Catarina, Brazil
---
---
December 11, 2015
Q. Can we use oxalic acid and sulfuric acid together for best oxidation layer? Temperature is 19 °C to 22 °C, and ratio of solution is 17% to 18%. If anybody knows about the anodizing method, please inform me, thanks to all.
naveed muhammad
ps plate engineer - faisalabad pakistan
---
December 2015

Hi Naveed. As is often said, there is no "best" except in response to a careful list of exact requirements. If oxalic acid and sulfuric acid together were "best", everyone would be using them ... whereas I suspect that there are many more anodizers using straight sulfuric acid (Type II anodizing) than any such mixes.
affil. link



Aluminum How-To
"The Chromating - Anodizing - Hardcoating Handbook"
by Robert Probert
$89

What alloy(s) do you plan to process, and what thickness of anodizing are you seeking? Thanks!
Glycolic acid is also sometimes used as a hardcoat additive, and Robert Probert's "Aluminum How-To" offers some info and formulations. You can perhaps also find more by searching the site for "glycolic anodize" and "oxalic anodize". Good luck.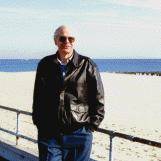 Ted Mooney, P.E.
finishing.com - Pine Beach, New Jersey
Striving to live Aloha
---
---
January 20, 2016
Q. Are anodizing additives indeed useful for reducing time, energy consumption and refrigeration requirements? Is there any user of these chemicals?
alaattin tuna
- TURKEY,sakarya
---
January 2016
A. Hi Alaattin. We combined a bunch of threads on that subject here, and then appended your inquiry to it. I think you'll find your answers on this page now.
Additives don't reduce required anodizing time -- the 720 rule still holds. They allow higher temperature pseudo hard anodizing, so refrigeration may be simpler, but they don't reduce energy requirements by much, because any heat the rectifier puts in, the cooling system still has to take out. Good luck!
Regards,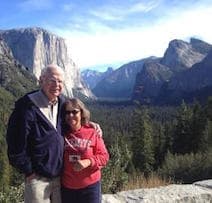 Ted Mooney, P.E. RET
finishing.com - Pine Beach, New Jersey
Aloha -- an idea worth spreading
---
April 28, 2019
-- this entry appended to this thread by editor in lieu of spawning a duplicative thread
Q. Hi guys , what is the proprietary additive that is in the acid solution when hard anodising?
Brian Wardman
Restorer - Sydney Australia
---
April 2019
affil. link



Aluminum How-To
"The Chromating - Anodizing - Hardcoating Handbook"
by Robert Probert
$89

A. Hi Brian. What's the secret formula for Coca-Cola? :-)
The formulas wouldn't be proprietary if they weren't trade secrets, but as an introduction you can look up "MAE (multipurpose anodizing electrolyte) Process" to learn that it (and probably they) involve glycolic acid and glycerin =>

Good luck.
Regards,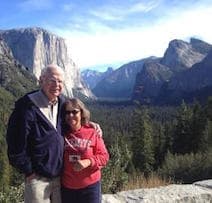 Ted Mooney, P.E. RET
finishing.com - Pine Beach, New Jersey
Aloha -- an idea worth spreading