World's #1 finishing resource since 1989
No login needed: Chime right in
topic 1324
Practical Chromium plating books
1998
Q. We are looking for books or video training that explain chromium plating more practical especially in Anode design, Jigging, solve trouble in plating bath.
Any information is greatly appreciate, thanks.
Anton Bijosono
PT.Citra Selaras Harmoni, Indonesia
---
1998
A. If hard chrome information is what you are looking for then "Hard Facts About Hard Chrome" [a series in Metal Finishing magazine] by Clarence Peger , is what you want . He also used to do a video course in which he demonstrates most of the techniques required, all details delivered in the most boring monotone I have ever heard. He is in Ohio .
Dave Brackenridge
aerospace plating - Germiston, South Africa
---
A. Hi, Anton.
Other books specifically about these aspects of chrome plating include: "Chromium Plating" by Weiner & Walmsley and "Hard Chromium Plating" by Robert Guffie =>


Regards,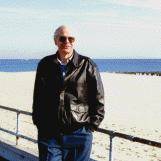 Ted Mooney, P.E.
Striving to live Aloha
finishing.com - Pine Beach, New Jersey
---
1997
"The most prominent requisite to a lecturer...is a good delivery; for though to all true philosophers science and nature have charms innumerable in every dress, yet I am sorry to say that the generality of mankind cannot accompany us one short hour unless the path is strewed with flowers." - Michael Faraday
Since the path was not strewn with flowers, and you walked with Mr. Peger anyway, that makes you a true philosopher. Cool.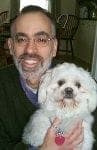 Tom Pullizzi
Falls Township, Pennsylvania
---
1998
Thanks for the quote, Tom, it's a great one, and I'm proud to see it came from a plater-philosopher!
The tape hiss and humon this video is awesomely bad. However, Clarence has contributed greatly to industrial chrome plating, both via this tape and his column in Metal Finishing magazine. And Clarence is a guy who is not shy about interrupting the transmission of urban legends when he finds them to be untrue. I find his material to be simultaneously humorous and serious, and definitely worth enduring.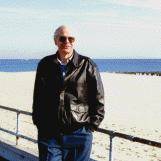 Ted Mooney, P.E.
Striving to live Aloha
finishing.com - Pine Beach, New Jersey
---
1998
You will find the notebook by Peger extremely self serving and is at least a quarter of the content in backslapping and inappropriate bad mouthing conventional chrome plating. If you can ignore that portion, his book is one of the best hands on how-to do -it reference you will find. Well worth the money. I went to his school which has since closed and have not seen the video, but suspect Dave's analysis of the delivery is correct.
James Watts
- Navarre, Florida
---
1997
The company name is Hard Chrome Plating Consultants, Cleveland, OH.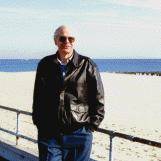 Ted Mooney, P.E.
Striving to live Aloha
finishing.com - Pine Beach, New Jersey
---
1998
Q. I am a PhD student researching the tribological behaviour of electrodeposited hard chromium in high speed journal bearing applications. I am having trouble finding academic work relating to the wear properties of hard chromium against a graphite carbon counterface.
Can anyone help with any text references please?
Jon Starbuck
University of Portsmouth - Hampshire, England
---
1998
A. Hi, Jon,
There should be decades of Taber Abraser records published. But, sorry, I don't know about graphite carbon as the counterface.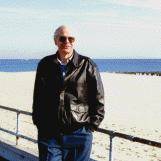 Ted Mooney, P.E.
Striving to live Aloha
finishing.com - Pine Beach, New Jersey
---
2000
Q. Sirs,
I want to know all about chroming. I want to chrome metal musical instruments. A good book, the address of a good factory and the name and e-mail address of someone who KNOWS about the chroming process and its pitfalls would be greatly appreciated.
Garth Nicholas
- Port Of Spain, Trinidad & Tobago
---
December 16, 2011
A. Hi, Garth.
Traditional concert and brass instruments are not chrome plated, but steel drums often are. Threads about chrome plating of steel drums include letter 12564.
We have an Introduction to Chrome Plating on line. Books are listed on our "must-have" booklist, plating factories can be found in our Jobshop Directory, and people who know about the chroming process are listed in our Consultants Directory. Good luck!
Regards,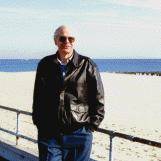 Ted Mooney, P.E.
Striving to live Aloha
finishing.com - Pine Beach, New Jersey