World's #1 finishing resource since 1989

Chromium Plating
by Weiner and Walmsley
| | | | |
| --- | --- | --- | --- |
| ISBN | Pub. year | Authors | Publisher |
| ‍0904477045 | 1980 | Robert Weiner and Adrian Walmsley | Finishing Publications Ltd. |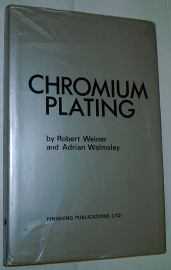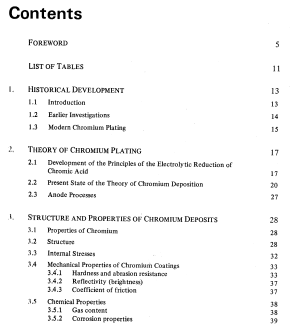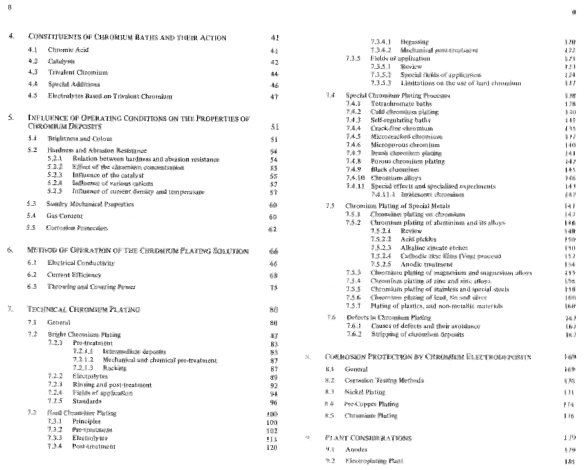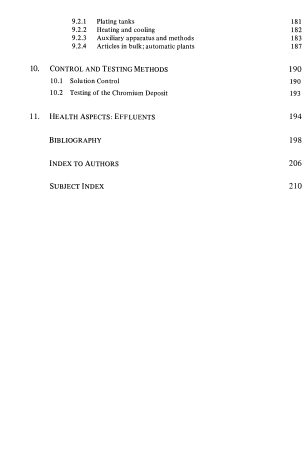 Review by Ted Mooney:
1980, hardcover, 239 pages.
Topics include: historical development - theory - Structure and properties - Constituents and their action - Influence of operating conditions - method of operation - Technical chromium plating (bright, hard, special processes, special substrates, defects) - Corrosion protection - Plant considerations - Control & testing - Effluents.
If your interest is in hard chromium plating, you might want to consider Guffie's "Hard Chromium Plating" as an alternate or addition.


These links attempt to go directly to the book in question:
"Available" or "Sorry!" note is based on a recent finishing.com search and is not an official position of the bookstore.
Inventory at book dealers varies, and these links might redirect if the volume is out of stock, so please check that the offered book/edition is what we illustrate/discuss here and that you want. If a link doesn't work or points to the wrong book, the dealer may be out of stock; please try another source. Disclosure: finishing.com may receive a commission if you buy after following these links. As an Amazon Associate I earn from qualifying purchases.