Where the world gathers for
plating, anodizing, & finishing Q&As since 1989
Sublimation coating formulas
-----
<- Ed. note: No abstract
questions please!
Please tell us YOUR
situation. What? Huh?
Q. I need formula of sublimation lacquer for ceramic mug.
Thanks
Bharatbhai sorathiya
- Rajkot state -gujrat, India
July 16, 2022
---
A. Hi cousin Bharatbhai. That question has been answered repeatedly on this thread already -- many materials can be used including both epoxies and two-part polyesters. Automotive clear coats have been reported to work well. Please try your best to frame your question in terms of what has been said and in what way you find it incomplete or unsatisfactory.

Simply starting over is a bit of an insult to the generous people who have previously tried to answer the question for you; in addition, starting over is very often the kiss of death to a thread :-(
Luck & Regards,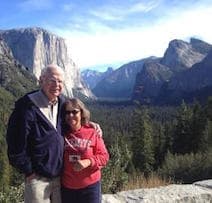 Ted Mooney
, P.E. RET
Striving to live Aloha
finishing.com - Pine Beach, New Jersey
---
---
---
Closely related posts, oldest first ...
2002
Q. Can someone please tell me what coating and a formula as well as the process to coat ceramics (Ceramic mugs, tiles) to enable printing onto with my sublimation system?
I know it's a polymer coating, but don't know the formula and ingredients. Please help !
JH
[last name deleted for privacy by Editor]
- Pretoria , South Africa
---
2003




Q.Would like to know also how to coat materials for sublimation.

Dinis Gouveia




- Portugal





---

2003




Q. I would like the answer to this question, especially to apply sublimation coatings to sheet aluminum.

Rik Ritchey




- Berkeley, California




---
2004




Q. I would like to find a "heat resistant" polymer coating for Dye Sublimation. This is to imprint on plywood. Anyone know where it can be purchased. Thank you very much for your time. May the Lord richly bless you.

Romans 10:17 So then faith cometh by hearing, and hearing by the word of God.

Lesner P

[last name deleted for privacy by Editor]




Hobbyist - Baltimore, Maryland





---

2004




Q. I would also like to know the formula for sublimation coating. It gets quite expensive to order items that are pre-coated. We are looking to lower cost on our products, and this process will do just that.

Ural Sims Jr.




T-Shirts, Mugs etc - San Antonio, Texas





---

2005




Q. I am also seeking coating products for sublimation - has anyone had any luck with this? I see you can buy some products which claim to be a coating but what are they and can I make this myself? ) I am in Australia so any shipping is expensive...)
Also, what is best to use as a surface coat after sublimation i.e. wet areas or as floor tiles, etc.?

Paul Norgate




- Melbourne, Australia





---

2005




Q. I also having problem looking for polyester coating for printing my dye sublimation. Could somebody help me looking for this type of polyester coating? Thanks.

Pat Lee




Dye sublimation hobbyist - Gardena, California





---

2005




Q. Please tell me a recipe to make a polymer coating for roofing tiles.

Kapu Geekiyanage Kushan Prasanga




Engineering Student - Sri Lanka





---

2007




Q. Polyester sublimation coating. Can someone please tell me what coating and a formula as well as the process to coat ceramics (Ceramic mugs, tiles) to enable printing onto with my sublimation system?

Bruce Greetham




hobbyist - Natal, South Africa




---
2007
A. Try Using Epoxy Resin
Muheeth Cassim
- Hunupitiya, Wattala. SRI LANKA
---
A. Hi, folks. Mukeeth may be correct, but I think that the important part may be that the coating to use is probably more a question of the other properties you require from the coating.

According to coating consultant Carl Izzo writing in Products Finishing, Nov. 2005, a two-component polyester coating is suggested. For small scale work, polyester casting and coating resins are available from craft stores. For larger projects, you can use a two-head spray gun or mix the components and use a conventional spray gun, in the latter case remembering to use it quickly and clean the guns because it will cure fast. My knowledge is only book knowledge, no personal experience.

Regards,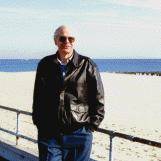 Ted Mooney
, P.E.
Striving to live Aloha
finishing.com - Pine Beach, New Jersey
---
July 18, 2008
A. You can get sublimation coatings from:
www.sublimationcoating.org
www.goosehanger.com
Bess Dizon
- Philippines
----Ed. note Feb. '13: these URLs appear to be no longer functional ... but we no longer post sourcing Q&A's anyway (huh? why?)
---
August 9, 2008
Q. Can anybody please guide where to get sublimation coating in India
Rajiv Verma
- Chandigarh, INDIA
----
Ed. note: Sorry, this RFQ is outdated, but technical replies are welcome. No public brand/source suggestions please (
huh? why?
)
---
May 13, 2009
Q. What is "dye sublimation"?

A. "Dye" is just what it implies, the special inks or dye used to reproduce an image. "Sublimation" (in definition) is the process when a solid has the ability to melt or transfer from its solid state to its gaseous state bypassing the liquid state as you would see with "dry ice".
Q. How does sublimation apply to ceramics?

A. Special inks need to be used that have the ability, when heated, to transform from their solid (visible) state to their gaseous state bypassing the liquid state. The sublimation process of the inks start around 350-375 °F. The images originate on a piece of paper or transfer media that can be produced either from an offset press or a dye sublimation computer printer. The inks also need to have similar characteristics to polyester (a form of plastic). This is only half of the puzzle, the other half is that the ceramic (mug, tile, etc.) needs to be specially treated (coated) with a durable polyester glaze. The paper or transfer media containing the sublimation inks or dyes is placed on the specially treated ceramic, both heat and pressure is then applied. The inks or dyes begin to sublimate around 375 °F and the polyester coating softens around 425° F making very receptive to the gases from the inks or dyes. The gases penetrate and mix with the coating on the ceramic and when cooled, the gasses return to their solid state in the polyester glaze and viola, you have a very permanent image that will last and won't chip or peel and is microwave and dishwasher safe.
Q. Tell me more about the ceramic coating

A. Because the finishes are organic in nature, they do not contain the metallic or toxic qualities of man-made decal or glaze coatings. All mugs are dishwasher and microwave safe. The added UV inhibitors allow exposure to direct sunlight without fading.
Muheeth Cassim
print box - Wattala - Sri Lanka
---
October 3, 2009
Q. Please tell me where to find and buy sublimation coat in the Philippines
asila fajarito
- philippines
----
Ed. note: Sorry, this RFQ is outdated, but technical replies are welcome. No public brand/source suggestions please (
huh? why?
)
---
July 2, 2010
Q. Would like to know also how to coat materials for sublimation.
m.rajesh
- kodaikanal.t.nadu, India
---
September 16, 2010
Q. Please send me the recipe or chemical formula for sublimation coating liquid
zaheer
zaheer ahmad
garments - lahore - Pakistan
---
June 13, 2011
A. Hey, don't go out and buy the expensive sublimation coatings. I've been doing months worth of research. You really aren't going to believe this but go purchase Rave 4X hairspray =>

..(yeah, I'm serious). I've successfully used it on porcelain tiles, wood and most recently a 100% cotton T-shirt. When I used the T-shirt I washed it three times in cold water (didn't use hot) and dried it. NO COLOR FADE. The reason I did this research is because it takes me a week to get the coating in and as a business just starting out I couldn't afford to have a lot of it in stock.
Angela Muir
- Leeds, Alabama USA
---
July 17, 2011
Q. This hairspray... Do you cure it in an oven before you sublimate to it? How does it adhere to the product you are printing on?
Daniel O'Hanlon
- New Orleans, Louisiana
---
January 20, 2012
Q. Yes Angela. I would also like to know what steps were taken between spraying your products with the hairspray and dying it? Did you air dry, bake, what? I too am just starting out and the more economically feasible the better.
Eloise Smith
- Gary, Indiana, US
---
September 8, 2011
Q. Would like to know also how to coat materials for sublimation. I Want Sublimation coat spray or Liquid.
Surya
Surya Prakash
Self Employed Designer - Visakhapatnam, India
---
September 9, 2011
Q. I am just starting out my small business and can't afford pre-coated item for sublimation. What kind of product can I use to do my own coating that is affordable? I will be coating slate, glass, cups, etc. I have read lots on this subject and they all have to have a oven to bake after spraying with coating. Slate items do you need to coat with a clear coat and then a white coat, if so what could I use from a local hardware store to do this? Does anyone know what I can use to coat these items?
Sonja Glover
sublimation - Marlow, Oklahoma, USA
---
February 22, 2012
Q. Hi Friends,

Does anybody have the idea about how to make sublimation coat liquid in home?
SUJITH SL
- COCHIN, KERALA, INDIA
---
April 3, 2012
Q. We are selling sublimation printers. Some of my customers require to transfer onto steel plate. Please explain how can I do that.
Pankaj Mirani
- India
---
April 15, 2012
A. Dye Sublimation Coating Solution
PU Clear Coat
Try It...
But Hardener Volume +

Alkesh soni
- Bharuch Guajrat India
---
April 23, 2012
A. I have been searching and trying different materials for the past year to reduce the cost of sublimation heat transfer work. In particular the coatings have been a major part of the search due to the need to use custom shapes on finished products. Aerosol products sold specifically for sublimation work have been the mainstay thus far but at $25.00 per can they tend to ratchet up the cost per piece of material coated. Currently I have no solution other than these commercial products created for the Sublimation work that provides acceptable results.

Even the commercial coatings have been a trial and error process. Maintaining a bright white color during the oven curing of the finish has been unsuccessful to date. The white color shifts to a slightly yellow tint. Reducing the temperature to decrease the color shift fails to adequately cure the coating and the transfer paper sticks during the sublimation transfer when lower curing temperatures have been used.

I have tried using "High Temperature Automotive" finishes intended for use on automotive exhaust systems which initially showed promise as they showed less color shift during a curing phase. They also were about $7.00 (US) per can vs the $25.00 (US) per can of sublimation coatings marketed specifically for the process. When attempting the heat transfer the inks failed to penetrate leaving a faded image behind suggesting that the coating used did not develop the necessary crevices for the ink to deposit. The problem of the transfer paper sticking to the coated object was a major issue additionally.

I would strongly suggest examining the product specs of polyurethane coatings sold by different manufacturers with the initial survey examining the temperature limits of the product. You might also expand the search to two part urethane coatings again looking for products which will withstand the high temperature exposure. If those show promise then you can try it using empirical techniques to ascertain if will hold up.

One product which is still expensive in my opinion but shows promise is the Rowmark Mates films. It is available in clear and white and runs a nominal $2.50 (US) per 8.5" X 11" sheet, being sold in 10 sheet packs. As a side note it has been my experience it takes intense pressure as well as the 400 degree F heat to obtain good transfers. I also try to keep the transfers down to sizes less than 100 mm by 100 mm as larger sizes seem to be affected more by the pressure issue. I hand cut the sheets to reduce waste given the relative expense. (Inadequate pressure in my experience manifests as unexpected patterns appearing in the graphics with sudden changes in color intensity from the unexpected pattern to the intended pattern.) I obtain about a 50% acceptable yield in heat transfers but some say I am to persnickety about the result.

My attempts to use larger sizes have been successful about 25% of the time and even then I lift my 113 KG body off the floor when depressing the heat transfer press lever. Any less pressure and the acceptable yield declines.

I have wondered if the films used for Overhead Projection Systems sold for use with Laser Printers might work in the sublimation business. The typical laser printer drum gets pretty hot and the film may or may not survive the heat transfer in the sublimation process.

I keep trying things and if they prove to work I will pop in and publish results. Good luck to all.
Wes Moore
- Sterling, Virginia, United States
---
August 24, 2012
Q. I am interested in making laser transfer papers for laser colour copier and laser printers.
Is there anybody who can share his or her experience with me, so that I can make the laser transfer papers.
I am keen interested in this product. I will be grateful for having your feedback.
Awaiting for your soonest reply.
I have seen that the queries is been answered by the industries fine technical people's, I need the guidance, as I am fully devoted to this project.
Hope to hear soon.

Thanks and Regards
Mr Siraaj Qureshi
- Mumbai, India
---
May 12, 2014
A. To the gentleman from india who wanted to know how transfer paper was made, I'm still working on it. Haven't completely perfected it yet. Essentially it is paper coated with a waterproofing spray such as silicon spray (wax didn't work -- I tried) then coated with a thin layer of dextrin. Dextrin is simply cornflour baked in the oven for 2 hours till light tan, then a few spoonsful is boiled in water for about 5 mins stirring out all lumps to make a thin glue, which is then rolled thinly onto the silicon coated paper and left to dry.
Theoretically this is exactly what we are buying when we're paying heaps for heat transfer paper -- but all it's succeeded in doing so far is destroying my print heads (grin). However, the one copy I did get through before my printheads died worked great. For the exact recipe, Google the words 'homemade dextrin paper recipe' and it will give you more detailed instructions than I have. P.S., NEVER use it in a laser printer; it will wreck the printer.
tracey griffiths
artist - auck, New Zealand
---
September 24, 2012
Q. Hello,

Can anybody tell me which company manufactures Orca Coatings used in the manufacture of sublimation products.

Regards

David
David McCormack
- Cheshire, U.K.
---
September 24, 2012
A. Hi David. According to www.trademarkia.com/orca-coatings-77384565.html, "Orca Coatings" is a trademark of Photo U.S.A. Corporation.
Regards,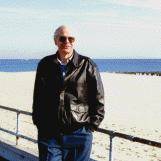 Ted Mooney
, P.E.
Striving to live Aloha
finishing.com - Pine Beach, New Jersey
---
February 17, 2013
Q. Has anybody tried sublimation printing onto polymer clay?
eden burberry
- lanzarote, Spain
---
April 22, 2014
Q. Please tell me the recipe or chemical formula for sublimation coating liquid.
m yaseen
- vehari Pakistan
---
April 2014
Hi Yaseen. That has been the whole topic of this thread for more than a decade, and 30+ postings. Please thank the responders, and work hard to phrase your question in terms of the on-going discussion rather than leaving the impression that you just blew them off and want them to start over for you. :-)
Thanks and Regards,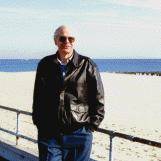 Ted Mooney
, P.E.
Striving to live Aloha
finishing.com - Pine Beach, New Jersey
---
May 14, 2014
Q. Hello Mr. ted
I am regular reader of your answers!
But first time I am posting a question!

Can You please tell me the coating formula used for aluminium?
i need to print using sublimation process!!
Thank you so much!!
sajal karwal
- uttarakhand, India
---
May 2014
A. Hi Sajal. I am just the forum curator. I don't know anything about sublimation except what I read here; but go back to May 13, 2009 where Muheeth has offered a great introduction.
The same 2-component paints -- probably simple 2K automotive clearcoat -- that work elsewhere should be fine for aluminum, the only difference being that aluminum may require proper priming for the clearcoat to adhere well. Chromate conversion coatings are ideal, but if that is not practical or is too potentially toxic for your application, then phosphatizing can work, and if that's still too big a deal perhaps an aluminum primer will do. Good luck.
Regards,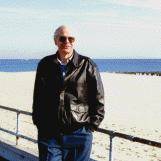 Ted Mooney
, P.E.
Striving to live Aloha
finishing.com - Pine Beach, New Jersey
---
August 13, 2014
Q. Dear Sir,

I want to know about sublimation paper coating chemical and how to apply on paper. We have sublimation printer but paper is very expensive. We use a copper roller machine for printing but there is no need any coating; but need is digital printing on paper for transfer sublimation on polyester.

Thanks,
irfan abad
textile mills - Karachi sindh Pakistan
---
November 19, 2014
A. I asked a printer manufacturer the same question.

What is the coating formula to coat regular polyester to use in my direct to fabric sublimation printer.

They gave me this:

Coating formula for disperse ink:

carboxymethyl cellulose sodium (CMC) 1.0%
polyethylene oxide (PEO) 1.0%
defoaming agent (TEGO Airex 904 W) 1.0%
silicon dioxide 2.0 %
sunlight fastness agent 5.0%
water 90.0%
total 100.0%

Treatment process:
(1) pretreatment: dip fabric in the sizing agent 30 minutes (The liquor ratio for sizing agent and fabric is 50:1, then drying.
(2) color fixation: Put the fabric which already finished printing to steam 8min under 180℃. Or under 180-200℃ condition heat treatment 1-2min to complete fixation;
3) washing (after color fixation,drip washing fabric 5min by cold water soaping(40℃,1 g/liquid soap,liquor ratio of liquid soap and fabric is 50:1) reduction clearing(50℃,1-2g/Lsodium hydrosulfite,1-2g/L 30%caustic soda) washing(temperature of water rise gradually from 50℃to 70℃) hot water /cold water drip washing

90% of the formula I have in stock, just need the other 10%...
Peter Printer
Arrow Vietnam - Ho Chi Minh City, Vietnam
---
June 27, 2016
A. I have made some trials about the product -- the idea is easy, sublimation is related to polyester, so I tried several surfaces like wood, aluminium, iron etc. I put or coat it with polyester (I buy it in local market), and the result is perfect, so that my conclusion is everything can be transferred into sublimation as long as the product is heat proof.
FL Tantra
Bhinneka - Jakarta, Indonesia
---
---
Sublimation coating of granite tombstones / grave markers
December 23, 2017
Q. I am a tombstone maker that uses granite tiles. I want to use sublimation printing for photos while the rest of the design I use chemical engraving. Is there a way to coat granite tiles for sublimation? Thank you
Fred Loredo
Graphics shop - Isabela city, Basilan, Philippines
---
July 25, 2018
Q. Hello I have started a work of coating sublimation chemical on paper. I want to make paper which is used to print sublimation. I am not getting exact formula for that. Please help me.
shahrukh pathan
- ahmedabad, gujarat, India
---
---
Coating formula for tiles, wood, hardboard, glass, etc.
December 7, 2018
Q. Dear sir how are you.
I am interested to know about sublimation coating formula.

Can you help me?
Mithu Chanda
Shop - Dhaka bangladesh
---
December 2018
A. Hi Mithu. Buy a good brand of sublimation coating to find out how good your skills are; once you know you're quite good at it, please try automotive clear coat and let us know how it worked for you. Then maybe we can make some progress. Good luck!
Regards,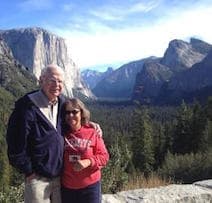 Ted Mooney
, P.E. RET
Striving to live Aloha
finishing.com - Pine Beach, New Jersey
---
June 25, 2019
Sublimation coatings are polyester coatings with special additives and adhesion promotors. They when mixed with hardener get activated, as hardener works as a catalyst for chemical reaction called polymerization. The polymerisation or hardening process starts once the hardener is mixed in the given ratio. Then comes the curing process where the coated substrate is heated to 160 °C for 30-40 minutes. Thanks.
Sublimation Coatings are simple. They are just polyester coatings with special additives in it, for digital Printing. They can be two pack or single pack formula. Single pack is activated by temperature once it's heated and two pack needs a hardener to act as catalyst for polymerization process. The material can sprayed or dipped for sublimation. The coating is resin based. Many sublimation products sellers and sublimation solutions sellers in Noida UP India sell it at very low rates. It can be done on Ceramics, Glass, Metals and any white hard surface which can resist heat of 180 °C. More questions are welcome.
Nikhil Shivhare
- U.P, India
---
---
August 26, 2020
Q. How can I make sublimation Powder using CMC at home?
Manish Bhatia
- Faridabad/Haryana, India
---
January 12, 2022
A. I ordered the Chemicals from a company in China but finding the quality not too good. I have tried brushing and spraying it onto the product but, the finish on the surface is either brushed look ( paint bush) or pitted look (sprayed) I then tried dipping, which looked ok but when it came to sublimating on the ceramic the sublimation paper stuck onto the surface after heat pressing and very difficult to remove. After soaking in water for an hour I rubbed out the paper but in the process actually rubbed out some of the sublimated image off the ceramic surface. Disappointing.
Leonard Halstead
- Victoria, Australia