topic 12466
Alodine 600 vs. Alodine 1200
Q. Dear Sirs,
What is difference between Alodine 600 and Alodine 1200 ... application? properties? Can Alodine 600 be used as alternate for Alodine 1200? Thanks for your attention.
Best regards,
Eri Rusli
- Jakarta, Indonesia
---
A. Eri:
You sent me scampering back to the archives on this one. Some facts first:
Alodine 1200S~ Powdered Material
Spray Application
Used 6.3 lbs./100 Gallons
Temp: 70-100 degrees F.
Time: 15 Sec. to 1 minute.
Color: Light Iridescent gold to Tan, depending on aluminum alloy.
Alodine 600~ Powdered Material
Spray or Immersion Application
Used: 12.5 lbs./100 Gallons
Also: 9.9 lbs./100 Gals.(Toner 22)
Toner not used to meet Class 3 of AMS C5541 [withdrawn / link is to spec at TechStreet].
Color: Light Iridescent Gold to Tan, depending on aluminum alloy.
The differences seen are that the #600 can be applied by an immersion dip, while the #1200 is applied by spray. A toner is used with the #600 and not with the 1200S I hope this helps.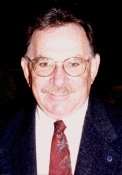 Ed Budman
- Pennsylvania
---
A. Eri,
Mr Budman is correct in his answer about the concentrations of both chemicals. But both can be used in Spray or Immersion applications. The primary difference in the two chemicals is the issue of coating weight. The Alodine 1200 will produce a heavier film than the 600 will. The Aerospace industry uses the 600 chemical on areas that require electrical bonding.
Thanks I hope this helps.
Steve Adams
- Cedar City, Utah
---
---
Q. Hello,
I'm currently using Alodine 1200 for electrical bonding. According to Steve, Alodine 600 is better for this application -- but is the Alodine 600 resistant to corrosion? The equipment concerned is to be embedded in an aircraft and must resist salt spray.
Thanks
Véranith LY
equipment manufacturer - Toulouse, FRANCE
---
A. Hello,
The Alodine 600 resists corrosion. Alodine 1200, 1200S, 1201 shall be used where maximum corrosion protection is required for surfaces to be painted or left unpainted.
Alodine 600, 1000 shall be used for corrosion protection where low electrical resistance is required and the installation and assembly it must be accomplished within 24 hour limit.
Don't forget exposed electrically bonded assemblies or installations shall be sealed.
Jose Manuel
- Sevilla, España
---
---
2007
Q. Hello,

Is there anybody who have paint adhesion problem on Alodine 1200S? Is this Alodine 1200S's nature, missed surface preparation before paint application or wrong inorganic treatment application?

Thanks for your help.
Barýþ KIRKAYAK
- Ankara, TURKIYE
---
March 31, 2008
A. Yes, I have faced terrible paint adhesion issues when dealing with Alodine 1200S. Would you like to know more?
Shazli RANI
SME Aerospace Malaysia - Sg Buloh, Selangor MALAYSIA
---
---
July 24, 2008
Q. What is the difference between these two treatments. In which situation do we use Alodine 1200 instead of Alodine 1200S ?
ANDRE TORTOCHAUT
product designer - FRANCE
---
July 26, 2008
A. Hi Andre. letter 3369 includes an explanation which should answer that immediate question. But remember that these are not dictionary words or generic terms; they are Henkel trade names -- so they mean whatever Henkel decides they mean, and that could change! Good luck.
Regards,
Ted Mooney, P.E.
finishing.com
Pine Beach, New Jersey
---
---
July 20, 2011
Q. Our customer engineering drawing calls out Alodine 600 per BAC5719 type 1 class D, while our facility only has Alodine 1200S of BAC5719 type 1 class A. So we are wondering whether we can substitute Alodine 600 type 1 class D with Alodine 1200S type 1 class A?
Marshall Zhang
engineer in special process - Nanchang, China
---
July 25, 2011

A. You absolutely cannot substitute one for the other. What you can "try" to do is to get your customer to give written permission or a waiver.
If you are given a spec to comply with, you cannot certify the product unless you comply with the spec.
10 years ago, Boeing was very reluctant to allow a substitution for anything that was in their specs.

James Watts




- Navarre, Florida





---

July 26, 2011

A. You cannot just substitute one product for another without first obtaining customer approval to do so. This is especially true for Aerospace applications where any change may have catastrophic effects on aircraft performance.

Saying that, Alodine 1200S may well be acceptable, but don't do anything until you get customer approval.

Brian Terry




aerospace - Yeovil, Somerset, United Kingdom




---
---
February 22, 2012
Q. Whether Alodine 600 reacts with interfaying sealant PR870 C12.
Kindly clarify.
Vadivel Sundaram
- Bangalore, India
---
February 22, 2012

Hi Vadivel.
You can contact Henkel to see what they say. For a number of reasons readers are often hesitant to respond to abstract questions; so please explain the details of your situation. Thanks!
Regards,
Ted Mooney, P.E. RET
finishing.com
Pine Beach, New Jersey
Striving to live "Aloha"
---
August 1, 2012
A. Hello folks!

Alodine 1200S can be replaced by 600 as far as I know.

Best Regards
BEATRIZ ENRIQUEZ
- Chihuahua, Mexico
---
---
December 12, 2012
Q. Can anyone please post the required parameters of Alodine 1000 vs the Alodine 1200 as presented from the previous posts. Thank you.
Roger Palma
- Clark Freeport Zone, Pampanga, Philippines
---
December 12, 2012
A. Hi Roger. Alodine is a tradename for Henkel products and they are free to change the formulation, the operating parameters, or anything else at any time. Thus, although it can be interesting to get general impressions from users, we should not rely on years-old postings for operating parameters! Please request a current technical data sheet from Henkel. Good luck.
Regards,
Ted Mooney, P.E.
finishing.com
Pine Beach, New Jersey
---
December 19, 2012

Thank you for the feedback Ted. Best Regards.
Roger Palma
- Clark Freeport Zone Pampanga, Philippines
---
---
Which is more paint adhesive Alodine 600 or Alodine 1200S?
June 26, 2015
Q. Which is more paint adhesive Alodine 600 or Alodine 1200S?
basavaraj p
aerospace - india
---
April 13, 2017
A. All the other replies notwithstanding, I just got off the phone with Henkel Aerospace Technical Help as I had a drawing requirement of coating to the Mil-C-5541 [link is to free spec at Defense Logistics Agency, dla.mil] spec with "Alodine 600 or equivalent". The chemistry difference between the two is that the 600 has some "complex cyanides" in it that the 1200/1200S doesn't - more environmentally unfriendly.

The 600 - in either Class 3 or 1A can be sprayed, dipped or brushed. The 1200 can be sprayed, dipped, or brushed in only Class 1 work - Class 3 work must be dipped.

From the standpoint of producing the corrosion protection or electrical conductivity properties, the products are "equivalent" if recommended process times are followed. The 600 takes longer to develop the desired properties than the 1200 does.
Mike Palatas
- Gardena, California, USA


If you have a question in mind which seems off topic, please Search the Site